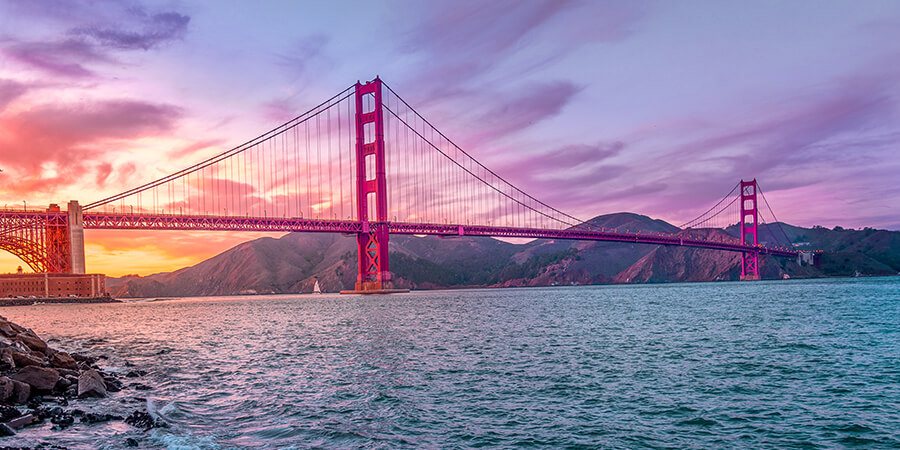 MOUNT HERMON, CALIFORNIA
is in Santa Cruz County. It's a small town, but with much offer. Since it's the home of three conference facilities, Redwood Camp, Ponderosa Lodge, and the Conference Center, it's a very popular destination for business travelers. If you're looking for a place to host a corporate convention, Mount Hermon is a lovely choice. Each of the facilities has a ropes course or climbing wall, which makes for great accommodations for active travelers and their families or for colleagues looking to let off some steam after a long day of meetings and presentations. If you're coming into the 95041 zip code for any reason, you will definitely want to make sure you schedule time to enjoy a bite to eat at these great places!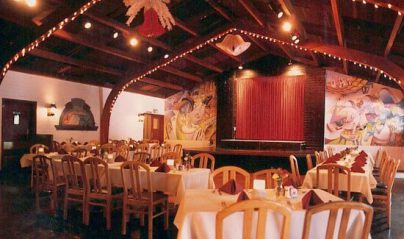 Don Quixote
Don Quixote happens to be our favorite spot for delicious Mexican food in the Mount Hermon area. It's actually located in nearby Felton, just a short drive away. The live music is always a nice touch here, and the ambiance is just the way we like it, contemporary and casual. It's plenty romantic too, for those special dates. If you don't want to miss the game while you're out dining and drinking, don't worry because they've got TVs here for the sports fans. Great combination of sports bar, night club, restaurant, and more! Everything's great here, from the chips and salsa to the entrées! Stop by 6275 California 9 in Felton to find Don Quixote.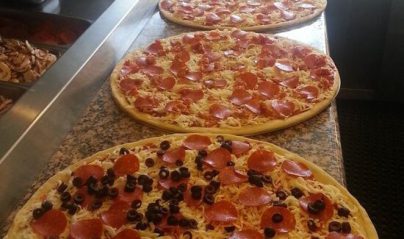 Mama Mia's Italian Restaurant
Mama Mia's is local Italian restaurant and much to offer. It's a comfortable and cozy place to relax with your loved ones over a really great meal. There's no finer place to enjoy some good conversation along with that tasty Italian food! They've got a nice beer selection here too, served icy cold just the way you like it. One of our favorite items here, and one of the surprises, is the Blue Moon Burger made with Italian Gorgonzola. The one that really crowns the menu is the Seafood Chappino. Fantastic! You can enjoy the delicious cuisine of Mama Mia's by heading down to Graham Hill Road near the intersection with Covered Bridge Road South in Felton! Very highly recommended!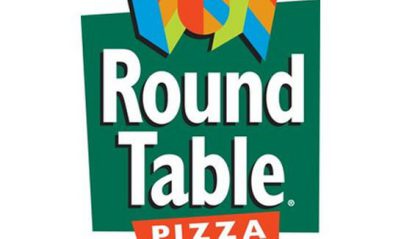 Round Table Pizza
We have recommended Round Table Pizza so many times on these service area pages, and the reason for that is their family friendly atmosphere, their welcoming and accommodating service, and most of all, those excellent pizzas that you just can't get anywhere else. This is old fashioned pizza at its very best. In keeping with the Knights of the Round Table theme, the King Arthur pizza is the best one on the menu, and we'd highly recommend it to you. Everything's made from scratch here, and we love that authenticity and old fashioned attention to detail. This location of Round Table Pizza is located on Graham Hill Rd in Felton!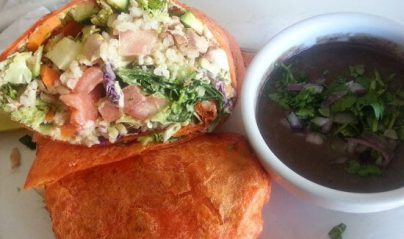 Redwood Pizzeria
Redwood Pizzeria gets our highest praise, because they have always treated us to the most consistent and most high quality pizza around. It's very family friendly here, extremely welcoming and authentic, and we love the fact that everything is organic. They've got delicious beer on tap that goes just perfectly with that wonderful pizza. And for those with families, you'll really love the fact that they've got a Bigfoot guarding the door, and toys for the kids to play with. You won't find a better tasting organic pizza in the Mount Hermon area! You can find Redwood Pizzeria at 6205 Highway 9 in nearby Felton!
Bruno's Barbecue Restaurant
Bruno's Barbecue Restaurant is an essential for those who love their BBQ'ed meats! They've got the best ribs and chicken in town, hands down. And their steaks and sandwiches are definitely a cut above the rest too. You'll want to take a moment to read the walls while you're here, but we won't give away that story, you'll have to find out about it for yourself when you come in. This family run restaurant is one that we recommend very highly for a million and one reasons, not the least of which is the high quality food and of course that excellent service! You will find Bruno's Barbecue Restaurant on Mount Hermon Road near Kings Village Road in nearby Scotts Valley.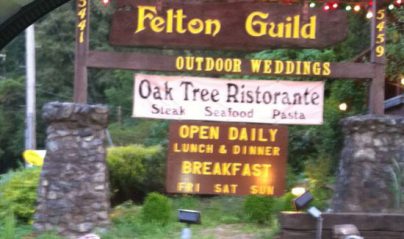 Oak Tree Ristorante
The Oak Tree is yet another excellent Italian option in the Mount Hermon area, this one being located in nearby Felton. It's one of the most romantic places to dine in the area, with a lovely view, an outdoor seating area, and a very intimate interior seating area where you'll feel right at home. The Oak Tree's beautiful grounds are a popular choice for couples seeking a location for an outdoor wedding. We love the five course Chef's Choice meal, and all their pastas and meats are divine. It's also a lovely place to enjoy breakfast on the weekends (Fri-Sun). The Oak Tree Ristorante is located in Felton, at 5447 California 9.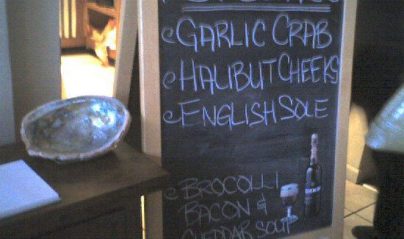 Sandabs Seafood and Wine Bar - CLOSED
This quaint wine bar and restaurant has really earned one of the top spots on our list of favorite restaurants of all time. The food is nothing short of outstanding, with the highest quality seafood and steaks, as well as an incredible selection of wine! We really enjoy the halibut fish and chips, and the wild Alaskan salmon is really something that you've got to try. wow. They've got a wonderful raw bar here, and plenty of delicious appetizers to really get your taste buds rockin' before you ever lay your lips on an entrée. You've got to try this place! Sandabs can be found in Scotts Valley at 11 Camp Evers Lane!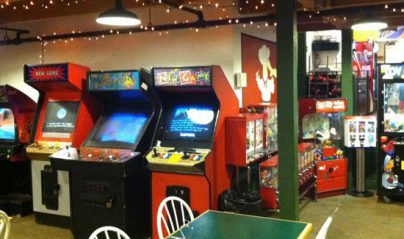 Tony and Albas Pizza and Pasta
Tony and Alba's Pizza and Pasta is a real essential in Scotts Valley, and due to its close location to Mount Hermon, it's a perfect choice when you're in the area. The pastas and calzones are some of the best that you will ever taste, and their pizzas... well, they're nothing short of superb! They've got a wonderful XL All Meat that we really enjoy that's just packed with hearty toppings including zesty pepperoni and spicy sausage. Yum! The best pizza though, hands down, is the Pesto and Pine Nut Pizza. Enough said! You can find Tony and Alba's Pizza and Pasta on Mount Hermon Rd, near the Spring Lakes Dr intersection over in Scotts Valley.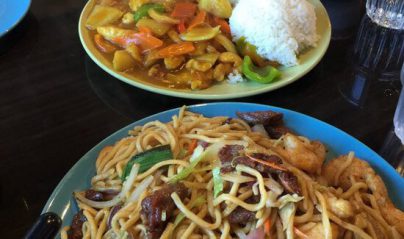 Chopstix
Chopstix is just incredible. We really love this Chinese restaurant. It's cozy and comfortable, with very nice decor and a friendly waitstaff. But what really keeps us coming back for more is the wonderful food! The Chow Fun is our favorite, and it's great with either veggies or pork, and the garlic string beans are a nice pairing with just about anything on the menu. Their wonton soup is also noteworthy, and how about that Pho? You wouldn't expect to find that here, but there it is. The spring rolls are also worth a mention. We love the authentic decor too! 6249 California 9 in Felton, CA is where you'll find Chopstix.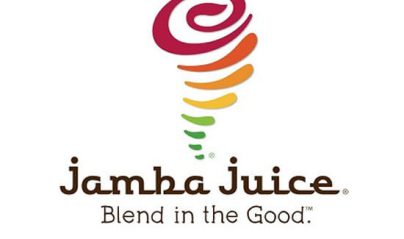 Jamba Juice
We just had to recommend the Scotts Valley Jamba Juice location here, because it's one of the healthiest kinds of fast food that you will find. When you're in a hurry in the middle of the hard working day, there is nothing better than just stopping in for a great smoothie for lunch! They've got so many options here for the weight-conscious, for the gluten-free, for the lactose intolerant, and for those with food allergies. And just for those of us who really enjoy a great fruity drink! Yum! You can find this particular Jamba Juice location on Mount Hermon Road near Kings Village Road in Scotts Valley!