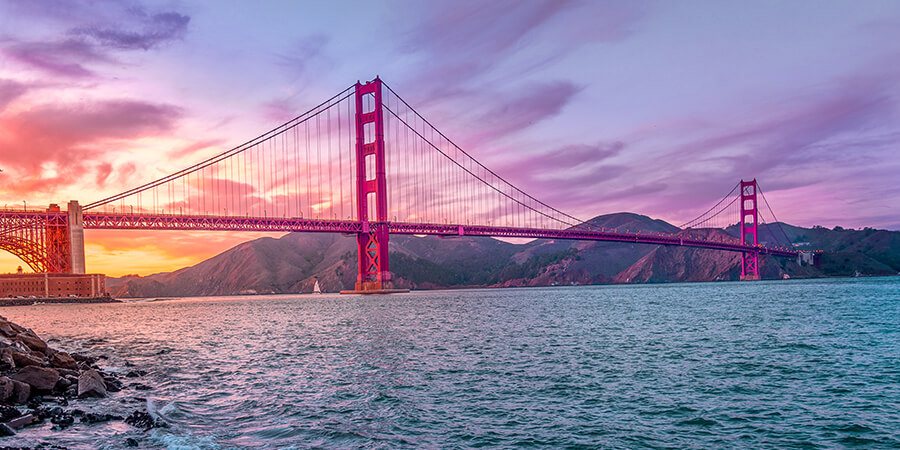 MORGAN HILL, CALIFORNIA
is a really picturesque city in the county of Santa Clara. The population is about 34,000 according to the last census count, making it one of the more densely populated cities in the Party Bus San Francisco service area. Are you planning to come to the 95037 and 95038 zip codes of Morgan Hill anytime soon? If you are, you will definitely want to write down a few of these excellent restaurants in the area. Though it's a bit of a bedroom community with much of the retail shopping area being located outside of the city itself, you will find that there are many great restaurants within city limits. Check them out here!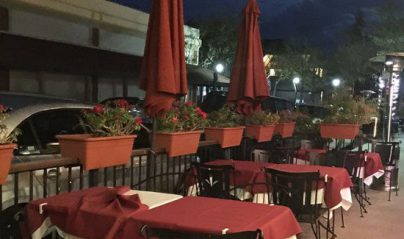 Maurizio's
Maurizio's is one of the best restaurants that we have encountered in the Morgan Hill area. It's often boisterous and busy, so if you are planning on a quiet night out, you may want to try elsewhere! We love the lively atmosphere here. The food is really excellent, including wonderful gnocchi and pasta, as well as steaks and a great wine list! Everything is just fantastic here, from the entrees to the appetizers to the desserts. You can't go wrong with any item that you find on the menu. This is the best Italian around! You can find Maurizio's on East 1st Street between Depot Street and Monterey Road.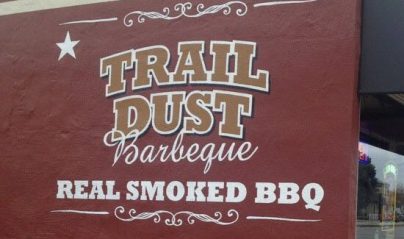 Trail Dust BBQ
If you're a barbecue lover like we are, you will definitely want to check out Trail Dust BBQ! They have some of the very best ribs around, with just the perfect amount of tangy sauce layered on that fall-off-the-bone meat. Wow. They also have a really great selection of microbrews here, which we appreciate. The tri-tip sandwich is one of our favorite things on the menu, and it makes for a quick lunch too. Wednesday is beef ribs night, so you'll want to make a note of that. The half chicken dinner is superb too! If you want to go beyond the standard barbecue fare and treat yourself to an incredible dinner, get the steak! It's so good. You can find Trail Dust BBQ on Monterey Street near Cosmo Avenue.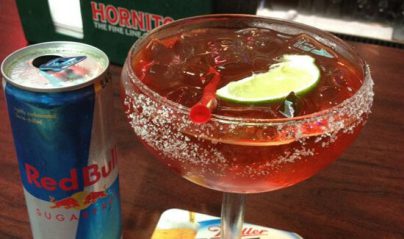 Sinaloa Cafe
Sinaloa Cafe is a wonderful Mexican restaurant where you can get fresh and delicious food, really great juicy margaritas, and some of the very best service around. The only fault that we can possibly find with this place is that they are only open until 9:00 PM each night, and they are closed altogether on Sundays! With food this good, we just wish they were open around the clock all week long! They've got a really nice bar area here, where you can relax with your drink, or if you happen to have come in with your kids, they'll get crayons to draw on the paper tablecloth at your table. What's our favorite thing here? That'd be a tie between the combination platter and the menudo! You can find Sinaloa Cafe on Monterey Road between Peebles Avenue and Burnett Avenue.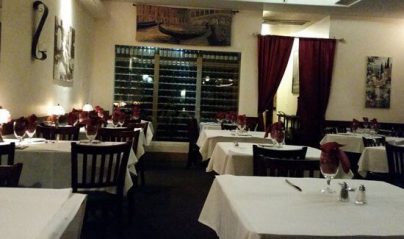 Giancarlos - CLOSED
If you love great Italian food as much as we do, you will definitely want to check out Giancarlos Ristorante Italiano! This place really gets it right. They've got really excellent food, the friendliest service of all the restaurants we have visited in the area, and really great live music too! The exterior is a little bit misleading, but just keep on walking right in and you'll see that it's the classic crisp white tablecloth type of Italian restaurant that you love. We really love the basics here, like spaghetti and meatballs, but everything is great. You can find Giancarlos Ristorante Italiano at 16180 Monterey Street! Very highly recommended!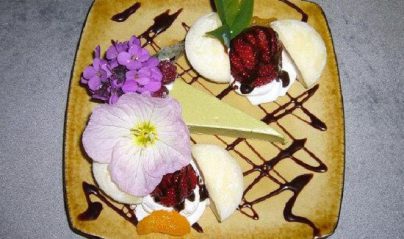 Aoi Japanese - CLOSED
Aoi Japanese Restaurant has quickly become one of our favorite spots for fresh sushi and Japanese food! The prices are unbelievably low here, and yet the food is superbly fresh and really good. The service is much more friendly than at most Japanese restaurants that we frequent, where it's typically more brusque and curt in keeping with Japanese tradition. This is one twist that we really enjoy here! It's always nice to be greeted with warmth. The platter with gyoza and tempura is one of our favorite things here. Their tempura is done just right, which is all too hard to find! Very light and crisp just the way it should be. Authentic. You can find Aoi Japanese Restaurant on East Main Avenue between McLaughlin Avenue and Monterey Road.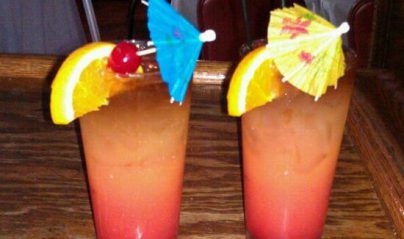 Rosy's at the Beach
Rosy's at the Beach has a certain charm and class all its own, and we always enjoy coming in for their delicious filet mignon. All our friends love it too. the decor is really bright and beautiful, and it really puts you into a cheery frame of mind as soon as you walk through the door. The prices are very affordable here, so you can really treat yourself without breaking the bank. The wedge salad is really a great starter, and we always pair it with the light and healthy balsamic vinaigrette. Of course all the seafood dishes are really the stars of the show here, and we would recommend any one of them very highly to you! You can find Rosy's at the Beach on Monterey Street between East 3rd Street and East 2nd Street!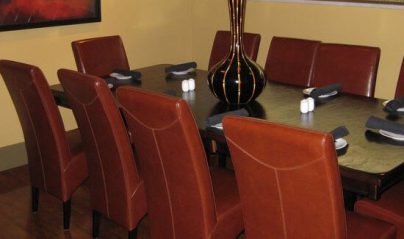 Fuzia Restaurant - CLOSED
Fuzia Restaurant is a really wonderful California fusion restaurant that blends many exotic world to create the menu of your dreams. They've got wonderful salads here, including a caprese salad that we can never resist. The wine list is very impressive, and the cocktails are equally good! Our favorite thing on the menu has got to be the Tower of Ahi, which consists of a towering creation of ahi tuna, avocados, papayas, wontons, and a really irresistible pomegranate orange sauce. Wow. We are absolutely hooked on that! Steak lovers will want to opt for the New York Strip. Everything here is a winner. You can find Fuzia Restaurant at 17340 Monterey Street.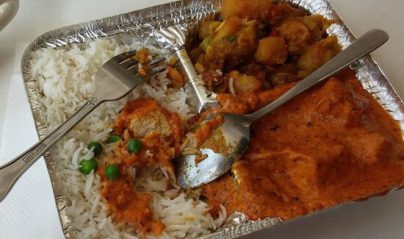 Sitar Indian Cuisine
Sitar Indian Cuisine is nothing short of a dream of a restaurant. Just a true gem in the middle of Morgan Hill. Particularly if you adore Indian food as much as we do! They've got a really great lunch buffet on Fridays that we love to take advantage of. For less than eight dollars at the time of this writing, you can snag an unlimited amount of Indian food along with coffee and tea. The Chicken Tikka Masala is our favorite thing here, but we also love the Lamb Curry and the Kheer. The Vegetable Pakora is really good too. There's certainly plenty to fill you up and keep you satisfied! Great service too. You can find Sitar Indian Cuisine at 110 Cochrane Plaza.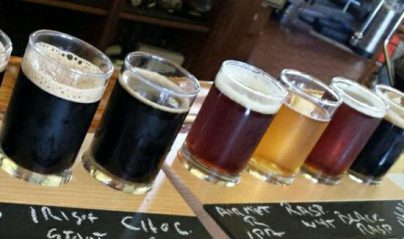 El Toro Brew Pub
If you are a lover of great beer like we are, you will certainly want to head over to El Toro Brew Pub to see what they've got! Before you make that trek, we can assure you that what they've got is really good. The Extra Hoppy Poppy Jasper is our favorite beer in the bunch, but they've got a really wide selection that is certainly worth exploring. The building itself is really very beautiful, though sparsely decorated. The food is pretty good here, consisting mostly of burgers and other bar fare. The burgers are what we have stuck with each time so far, and they are really good! Just a great place to hang out with your buddies and chill. You can find El Toro Brew Pub on Monterey Street between Keystone Avenue and West Main Avenue! Very highly recommended.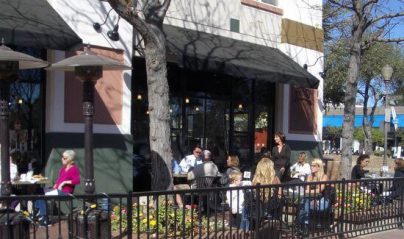 Ragoots - CLOSED
Ragoots is a really interesting and eclectic restaurant where you can nosh on some of the best entrees and appetizers you'll ever lay tastebuds on. They've got a salad that consists of walnuts, cranberries, pears, and bleu cheese with raspberry dressing, and if that doesn't get your mouth watering then we don't know what will! We really enjoyed it. They've also got a Bomb Burger that you've got to try to believe! It's that good. The prices are good and low, and the service is superb. It's never hard to find a server when you need one here. They're always happy to help. You can find Ragoots 7305 Monterey Road. You've got to check this one out!