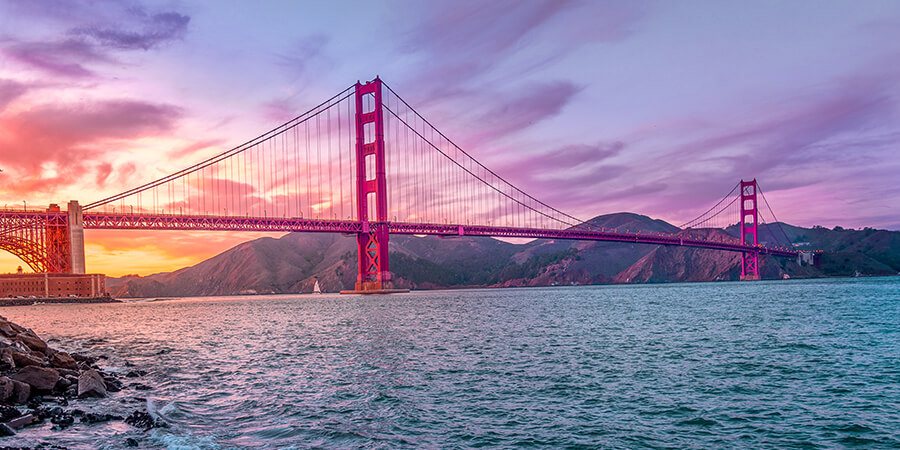 MONTE SERENO, CALIFORNIA
The beautiful name of this city comes from the Spanish words for hill and serene, so it literally means serene hill, and it's of course a reference to El Sereno mountain which is a part of the city. Since this is a completely residential community with absolutely no commercial properties, you will have to travel just a little bit out of the city in order to enjoy some delicious food and drink! Though these bars and restaurants are technically outside of the 95030 zip code, they are our favorite ones in the area of Monte Sereno, mostly in Los Gatos, Campbell, and San Jose, and they're not too far away. Definitely worth a quick trip!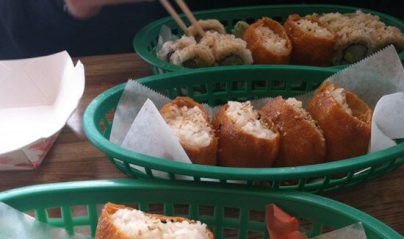 Sushi On the Run - CLOSED
Sushi On the Run has long been our go to places for fresh, delicious, and healthy meal, and since the service is as fast as their name sounds, you can get in and out in a hurry. It's a very small spot, and they prepare everything so fresh you won't believe it. You can even see the sushi chef cleaning the fish from the day's catch. It's that fresh. Many people have said that this is their favorite sushi restaurant in the entire state of California, and though we have several favorites and have a hard time putting just one on the top of this list, we can say that it is a definite contender! You can find Sushi On the Run on North Santa Cruz Avenue between Bean Avenue and Grays Lane in Los Gatos.
Los Gatos Brewing Company
Los Gatos Brewing Company has got to be the coolest place in Los Gatos to sit down and chill with an ice cold beer. We love the upscale contemporary vibe here, and the fact that it's both classy and comfortable at the same time. The ribs are fantastic, and we love all the entrees here. You really won't find a bad option on their menu. They've got beer and wine lists that will please even the most gourmet of tastes. And the service is really something else, very personalized and attentive. It's been a long time since we've had this good of a time at any bar. You can find Los Gatos Brewing Company on North Santa Cruz Avenue between Grays Lane and Royce Street in Los Gatos.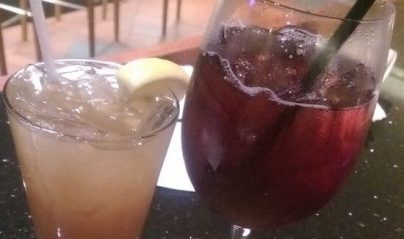 California Cafe Bar & Grill
California Cafe Bar & Grill is one of those great little spots for a really delicious meal and also get an ice cold brewski. They've got fantastic gazpacho here that we always get when we come in, and we'd also recommend their bay shrimp and definitely the ahi appetizer! Wow it is ever a mouth watering treat. Great pasta and coq au vin too. And the fig and prosciutto pizza is just unbelievably good. The service here is fantastic, with a waitstaff that really seems to care about your dining and drinking experience. A staff like this is hard to find, and we really appreciated their friendly vibe. You can find California Cafe on University Avenue between West Main Street and Elm Street in Los Gatos.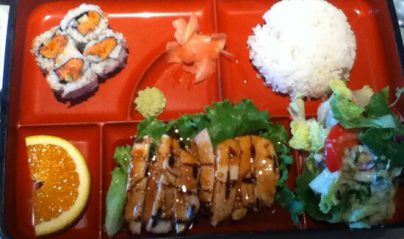 Sushi 22 Train
Sushi 22 Train of course has that cute and clever name going for it, but that's not all. It's one of the most fun places to dine thanks to the trains that go around the tracks to bring you your sushi. It's of course popular with the kids, but it's fun for the adults too. The sushi is supremely fresh, and prepared with exquisite attention to detail. Of course if you come in during their slower times, there won't be as much sushi going around on that train, so if that's the reason you're coming in, aim for a busy lunch time or any time on the weekends. Great service, and not bad prices either! Sushi 22 Train is on Cox Avenue at the intersection with Pso Presada.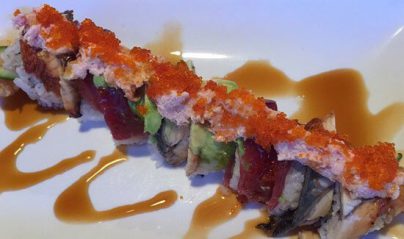 Tgi's Sushi
Tgi's Sushi is yet another one of our favorite sushi restaurants in Los Gatos, with a very fun and nicely decorated atmosphere, delicious and freshly prepared food, wonderful staff and regular customers who are very friendly and welcoming, and prices that will not break the bank. The sushi rolls are very generously sized, and their are plenty of different, delicious rolls to try. The ambiance here is much more authentic than any of the other competitors in the area. We'd recommend any one of the rolls, and the sashimi dinner is really fantastic! You can find Tgi's Sushi on West Hamilton Avenue near the intersection with Dunster Drive.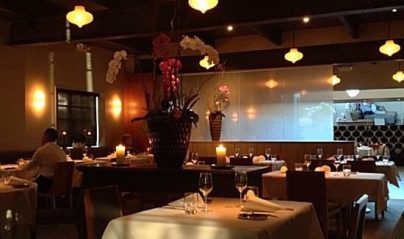 Manresa Restaurant
Manresa Restaurant is the place for really excellent American fare. This one is really a cut above the rest. The produce that they use here is fresh and local, grown in their very own garden, and it's organic too. Chef David Kinch is the big draw here, with his creative flair and knowledge of what tastes good. We loved the mackerel with plums and tomatillos. That's the only thing that we've personally had the pleasure of trying here, but our friends always rave over this place so we know it's consistently good beyond our one visit. We can't wait to go back! Don't forget to take a peek at their wine list while you're there too... you will want to try one of their fabulous European offerings. You can find Manresa Restaurant at 320 Village Lane in Los Gatos.
Dio Deka Restaurant
Dio Deka can be found over in nearby Los Gatos, we love this one in large part due to their very impressive wine list! The food is just as good as the wine though, and it's very romantic here too. If you love Greek delicacies, you will be very pleased by the menu here. Everything... every single dish... is amazing. It's true that the prices are a bit higher at this establishment, but for the kind of high quality food and excellent service that you receive here, we would say it is worth that and then some! You can find Dio Deka Restaurant on East Main Street near the intersection with Fiesta Way.
Forbes Mill Steakhouse
Forbes Mill Steakhouse is an essential for those steak lovers out there like us! We've found ourselves here time and time again for the prime quality steaks and seafood. The filet mignon and prime rib are of course our favorites, but even the new york strip is great. Whatever your budget, you can be sure that these are the best steaks in town. Thankfully the corkage fee is waived here if you buy a bottle of wine. Some people say that pricing here is higher than most, but we think they're right where we'd expect them to be at this type of restaurant. Forbes Mill Steakhouse is located on North Santa Cruz Avenue between Royce Street and Nicholson Avenue.
Nick's On Main
Nick's On Main is presented by Nick Difu, and this is one chef that really knows how to tantalize the taste buds! We really love their abalone appetizer. It's true that it's a bit small, but as with most gourmet dishes, it's packed with flavor and you don't need a huge portion to feel satisfied. We'd very highly recommend the meatloaf to you as well. It's the best we've ever tasted and everyone we know raves about it. The ambiance here is comfortable and inviting, and the decor is upscale and beautiful. Very romantic! Definitely the best place for Italian fod in Los Gatos. You can find Nick's On Main on East Main Street near College Avenue in Los Gatos!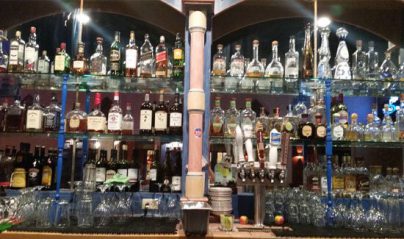 Pedro's
Pedro's is just an awesome Mexican restaurant with the freshest margaritas around. We can't get enough! Happy hour is the perfect time to come in for those juicy drinks, and they do make them with fresh lime juice, thank goodness! On certain nights, kids eat free, so if you've got a family you can save big bucks here. The burrito verde take the title of best dish (among many close seconds!) on the menu, and we'd recommend the nachos with black beans and chicken as an appetizer to split with your party. Great chips and salsa too if you want to keep it simple! You can find Pedro's on North Santa Cruz Avenue near the intersection with Bachman Avenue in Los Gatos.