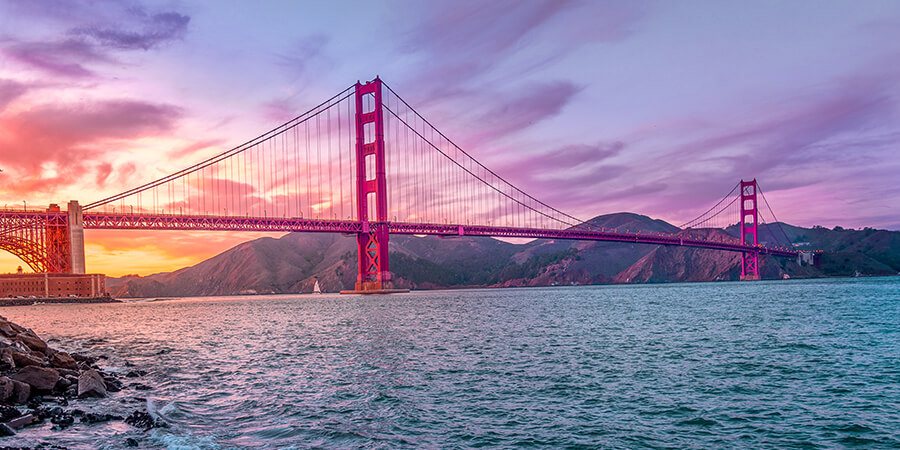 MILLBRAE, CALIFORNIA
has the beautiful slogan of "A City in the Sun," and with its gorgeous weather and beautiful views, it's no wonder why! It's located within the county of San Mateo, and at last census count there were just over 20,000 people living there. There are many excellent schools in the area, and many companies providing employment, making it a very desirable place to live. Kohl's is a popular shopping destination, and Trader Joe's is a big attraction as far as supermarkets go. You may want to visit the Green Hills Country Club while you're here, or one of the beautiful parks in the area including Bayfront Park and Central Park. No matter what brings you to our city in the sun, you will definitely want to give a few of these great bars and restaurants a try in the 94030 and 94031 zip codes!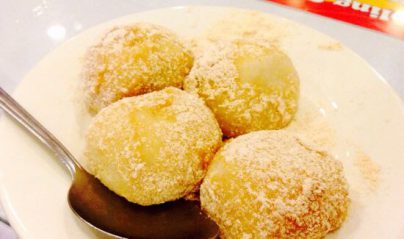 Shanghai Dumpling Shop
Shanghai Dumpling Shop has such a cute and clever name, which gets your attention, but what keeps your attention is the excellent food. It's impossible to find better or more authentic Chinese food than this in the Millbrae area. We love the warm soy milk with chinese donuts, and the dan-dan noodle soup is fantastic. The xaio long bao, which is of course the delicious steamed dumplings that the restaurant is named for, are out of this world. You will not find Shanghai style food like this anywhere else in the surrounding area! You can find Shanghai Dumpling Shop on Broadway near Hilcrest Boulevard. Very highly recommended!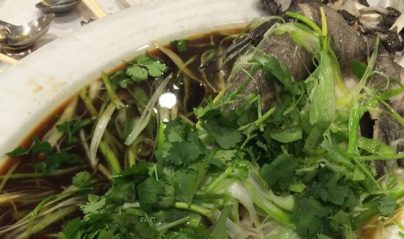 Hong Kong Flower Lounge
Hong Kong Flower Lounge Restaurant is another Chinese and Cantonese restaurant in the Millbrae area that we have really fallen in love with. They have been in business for more than twelve years at the time of this writing, and thanks to their high quality and attention to detail, we know they'll still be there in another dozen years. We love the dim sum here. Fantastic! We enjoy the spicy salt and pepper fish. The service in our experience has always been fast and professional, and the decor is lovely and elegant. Really an all around pleasant dining experience here at Hong Kong Flower Lounge Restaurant, located on Millbrae Avenue between South Broadway and El Camino Real.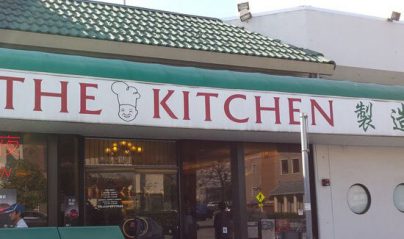 The Kitchen
The Kitchen is one of our favorite casual restaurants in Millbrae, and it also happens to be another Chinese restaurant! It's true that it's the third on our list so far, but it's nice to have a variety of great ones to choose from. Their fried sesame balls happen to be the highlight that keeps us coming back, but that's not the only thing that's good here. They've got egg yolk buns that are irresistible, and pan fried pork veggie buns too! Excellent desserts as well. If you love dim sum, this is your place! You can find The Kitchen on El Camino Real between la Cruz Avenue and Victoria Avenue.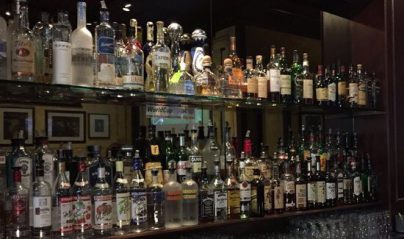 Fiddlers Green
Fiddlers Green always gets rave reviews, and for good reason. Many reasons! It begins with the incredible food, including some of the best fish and chips that you'll ever taste. we love their margaritas, and you've got to love the shepherds pie too. They've even got bangers and mash here, which is all too hard to find! The selection of beer is noteworthy to say the least. The magic ingredient here is really more of a mixture--a combination of great service, incredible authentic atmosphere, and wonderful home cooked food. Undoubtedly this place gets one of our highest recommendations! You can find it on El Camino Real between Hillcrest Boulevard and La Cruz Avenue!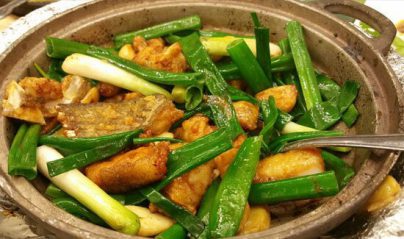 Peninsula Asian Pearl
Just one more Asian restaurant for the road... and this one is worth a trip! The food is centered in the Cantonese vein, and they've got great dim sum here that you will really love. The fish jook with cilantro is probably our favorite thing here. They've got steamed fresh rock cod with ginger and scallions in black bean sauce that you will definitely want to try, and we would also highly recommend the glazed shrimp with walnuts. Truly you can't go wrong with any item on the menu! You can find Peninsula Asian Pearl on El Camino Real between Park Place and San Diego Avenue.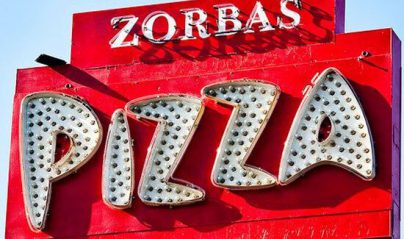 Zorba's Pizza
Zorba's Pizza is our favorite place for pizza in Millbrae, and it's not just about the pizza here. Their salads are crisp and fresh, comprised of the freshest ingredients and presented very nicely. They also have really great wings with just the right amount of zesty sauce! Yum! The pizza is made from scratch, by hand, which is all too unusual nowadays. If you bring the kids they will enjoy the video games, and if you love sports you'll be able to catch the game on the TV. Love the Grecian theme and the old fashioned service! You can find Zorba's Pizza on El Camino Real between Park Boulevard and Santa Helena Avenue.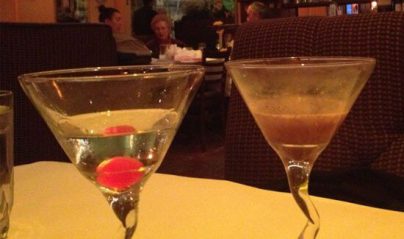 La Collina
La Collina has got to be one of the best Italian restaurants around. It's casual elegant here, so you can come in after work for a low key dinner on the way home, or come in dressed up for a romantic date. The lamb dishes here are nothing short of superb, and you will also love the pastas, poultry dishes, and meat dishes. We'd recommend the gnocchi in creamy pesto most highly, but again, all of the pasta dishes are fantastic. We would very highly recommend this great Italian restaurant to you! You can find La Collina on El Camino Real between Hillcrest Boulevard and La Cruz Avenue!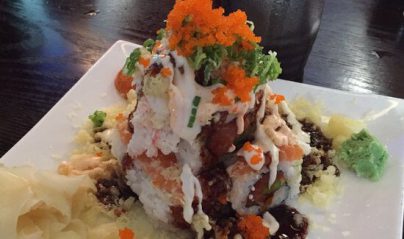 Zen Sushi
Zen Sushi is an essential in Millbrae for those who love fresh and delicious sushi. It's very upscale, very contemporary, and very comfortable too. It's the perfect spot to go on the weekends or for those big parties and special events. Mike's Roll is our favorite thing on the menu, complete with tuna, unagi, shrimp tempura, avocado, crab, and cucumber. The sashimi is really fantastic here, some of the freshest we have ever tasted. And the sake selection is enormous! We have not seen a selection this big anywhere else. You'll be able to find Zen Sushi on Broadway near Hillcrest Boulevard.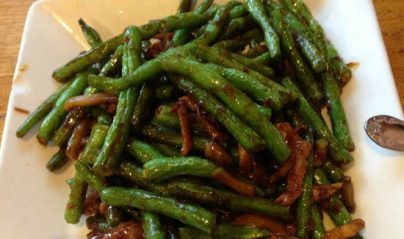 Broadway Bistro
Broadway Bistro is a great spot to go for a quick lunch or a comfortable dinner. This is yet another Chinese restaurant, and one of the reasons that we love this one is their Hong Kong milk tea. It's just so good. In terms of your meal, you'll want to opt for the Hong Kong Style Beef Chow Fun, or any one of the seafood dishes! The food here is fusion style so there are a lot more unusual options than you'll find at a traditional Chinese restaurant. All of the noodles are to die for! You can find Broadway Bistro on Broadway of course, between Hillcrest Boulevard and La Cruz Avenue.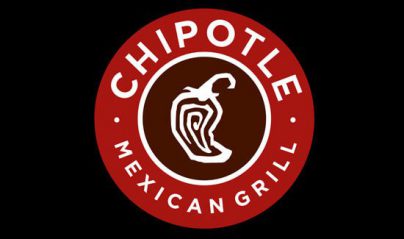 Chipotle Mexican Grill
If you're somehow not familiar with Chipotle at this point in time, allow us to break it down for you: Basically it's the Mexican version of Subway. You go up and tell them what you want in your burrito, from the fresh lettuce and tomatoes to the rich guacamole and corn salsa. This is one of the healthier "fast food" options out there, meaning more "food that's fast" than "fast food" in the traditional sense. The burrito bowl is our favorite thing here, and you can have them do it up just the way you like it! You can find Chipotle Mexican Grill at 135 South El Camino Real!