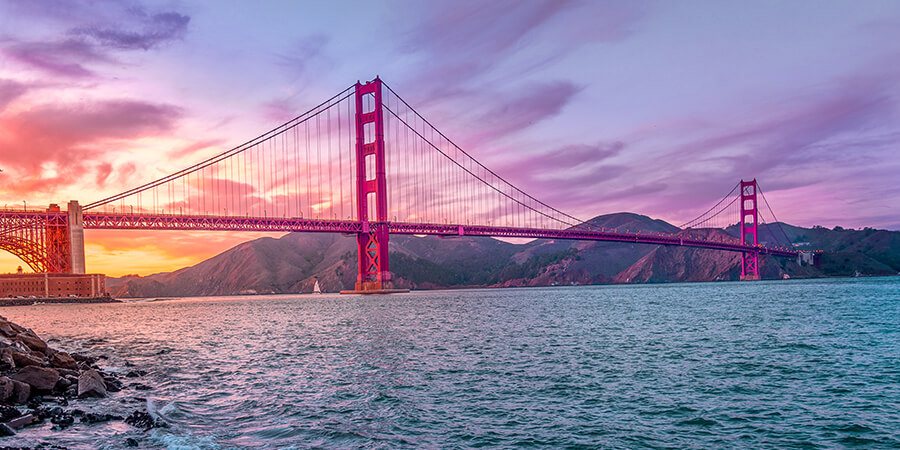 MILL VALLEY, CALIFORNIA
is a city that's located within the county of Marin, and with just over 13,000 residents it's one of the more mid-sized cities within our San Francisco party bus service area. Some of the events that bring people to Mill Valley include the Dipsea Race, The Mountain Play, the Mill Valley Shakespeare in Old Mill Park Amphitheater, the Mill Valley Fall Arts Festival, and the Mill Valley Film Festival. Edgewood Botanic Garden is another attraction that we love, and you may want to check out Mount Tamalpais too. If you'll be traveling to the 94941 and 94942 zip codes for any reason, you'll need to find the best places to eat and drink! These are our top choices for bars and eateries in the area. We hope you'll enjoy them as much as we do!
Balboa Cafe Mill Valley
Balboa Cafe of Mill Valley is one of the most wonderful and beautiful restaurants that you will find in the area. It's elegant yet comfortable, with all your American favorites. We love to come in during happy hour to save a few bucks. Their wine list is very impressive, and the appetizers are a real treat too. It's a very intmate setting, nice for dates and special occasions, with crisp white tablecloths and sparkling wine glasses. The service is superb. You can find Balboa Cafe at 38 Miller Avenue, and we would very highly recommend this one to you!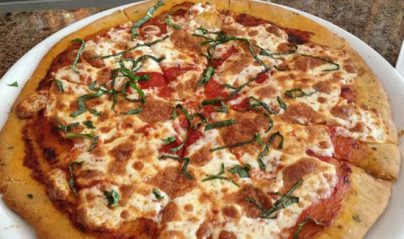 Piazza D'Angelo Ristorante
Piazza D'Angelo Ristorante has captured our attention in recent years because of its charm and class, and especially because of its delicious food. The pasta dishes are the big draw here, and they also have really fanastic pizza. The Pizza Rustica with is one of our favorite things on the menu, with delicious arugula, sun dried tomatoes, and Greek olives. The wine choices are great here, and they've got great breads and appetizers that pair well with everything too. By the way, if you're not big on wine, try the margaritas. It's a surprise at an Italian restaurant, but they do them right! Oh, and the salmon pizza is also divine. You can find Piazza D'Angelo Ristorante on Miller Avenue between Throckmorton Avenue and Miller Lane.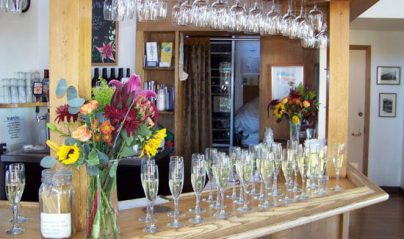 Mountain Home Inn
Mountain Home Inn is a lovely place to stay when you're trying to get away from it all for a weekend, but for the purposes of this review we're talking strictly of their restaurant. We love it here! They've got wonderful food, with our favorite being the burger with bleu cheese, avocado, and bacon. So good! We are also big fans of their omelettes. The service is really out of this world, lending to the feeling that you've escaped the ordinary, and once you've relaxed into your dining experience, you'll find that you'll want to stay in the inn as well. You can find Mountain Home Inn on Panoramic Highway between Edgewood Avenue and Gravity Car Road.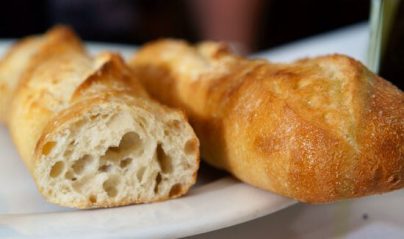 Frantoio Ristorante
Frantoio Ristorante is one of the best Italian restaurants around, and we are particularly big fans of their extensive and impressive wine list! They've got lots of wonderful wines from Italy as well as from right here in California, and the friendly waitstaff is happy to help you pair one of them with your meal for the perfect combination. They have all the best Italian dishes here, with our favorite being the seabass and lamb with veggie strudel. The gnochetti is fantastic to! If you love ravioli as much as we do, we recommend the one with sage butter sauce, eggplant, and mushrooms. You can find Fantoio Ristorante on Shoreline Highway near the intersection with Tennessee Valley Road.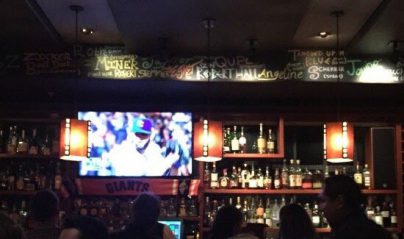 Bungalow 44
Bungalow 44 is a wonderful upscale spot where you can kick back and relax away the cares of the day. We are absolutely in love with their leather seating, particularly that warm and cozy spot in front of the roaring fireplace. We can't think of a more romantic spot to spend a winter evening. They've got great comfort food here, from burgers to chicken, and we would very highly recommend their truffle fries too. Lots of surprises on the menu that will really tickle your tastebuds. On a scale of one to ten this place is off the charts as far as we're concerned! You can find Bungalow 44 on East Blithedale Avenue between Throckmorton Avenue and Sunnyside Avenue.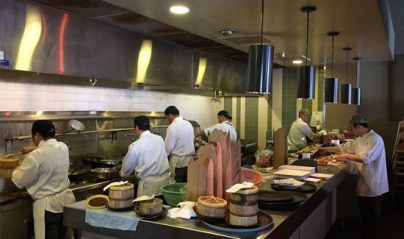 Harmony Restaurant
Harmony Restaurant is the place for dim sum in Mill Valley. It's beautiful here, very tastefully decorated and well lit, and the service is really on a whole different level than any of the other dim sum restaurants that we have been to in the San Francisco area. Very friendly and attentive. They've got all your favorite dim sum, plus great salads, wonderful chicken dishes, and even Angus beef. The veggies are all organic, and the chicken is one hundred percent natural. There's a reason that people go so wild for this place. Many reasons actually! And it's time that you find them all our for yourself. You can find Harmony Restaurant at 800 Redwood Highway #401. Very highly recommended!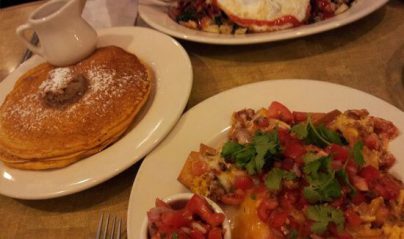 Toast Cafe - CLOSED
Toast Cafe is all about wonderful food, whether you come in for a hearty breakfast, a healthy lunch, or an indulgent dinner. We love their breakfasts because they've got excellent omelettes including a Bolinas omelette with wild mushrooms and spinach. The coffee is excellent too! Definitely a high point. For lunch or dinner you can't go wrong with the Thai Beef Salad (one of our favorites!), and the Hoisin Short Ribs. We'd also recommend the bruschetta with roasted garlic and truffled cheese fondue. Every single item on the menu is fantastic and irresistible. The service is great, and the restaurant itself is very comfortable and nicely decorated. You can find the gem that is Toast Cafe on Sunnyside Avenue near the intersection with Laurelwood Avenue.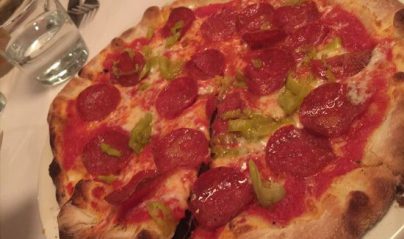 Piatti Ristorante and Bar
Piatti Ristorante and Bar is not only a great place to grab a pizza and some fantastic Italian food, it's also our favorite place in town to get a drink and indulge in some great conversation with our friends or a special date. We absolutely love the rustic atmosphere here, and the comfort that you find within these walls is undeniable. It's just a haven away from it all. They've got an open kitchen which we love. Our favorite thing on the menu is the shrimp risotto, and we would very highly recommend that to you. Beautiful view of the water from the patio too. Very nice for those warm summer evenings. Be here for Sunday brunch too! You can find Piatti Ristorante and Bar at 625 Redwood Highway.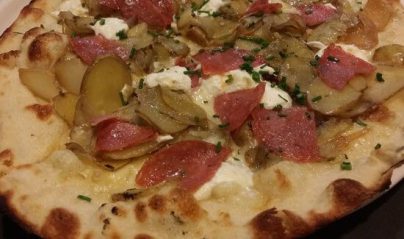 Pizza Antica Mill Valley
There are already quite a few restaurants on this page that serve pizza, so we were hesitant to include another here, but we just love this one and couldn't bear to leave it off the list. We come in as much for the fresh crisp salads as we do for the hearty pizzas, and the fact that it's so family friendly and comfortable for larger groups is just a bonus. The thin crust pizza here is just addictive... there is no other word to adequately describe it! And everyone who dines here will agree with that statement, trust us! They get rave reviews. You can find Pizza Antica at 800 Redwood Highway #705.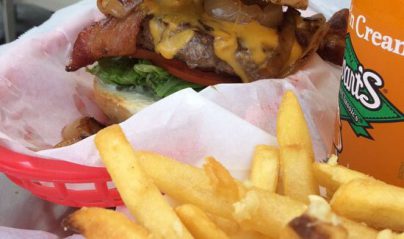 Pearl's Phatburgers
Pearl's Phatburgers is famous for the wonderful gourmet hamburgers, and the best thing about it is that these gourmet burgers can be had for less than ten bucks a pop! That's rare, and we appreciate it. They have really great fries and shakes here too, so you can go for that old fashioned diner meal even as you're noshing on the kind of burgers that they certainly didn't have back in the day! Tyler Florence has listed Pearl's Phatburgers as a favorite, so you know it's good! You can find this gem of a burger restaurant on East Blithedale Avenue between Throckmorton Avenue and Sunnyside Avenue.