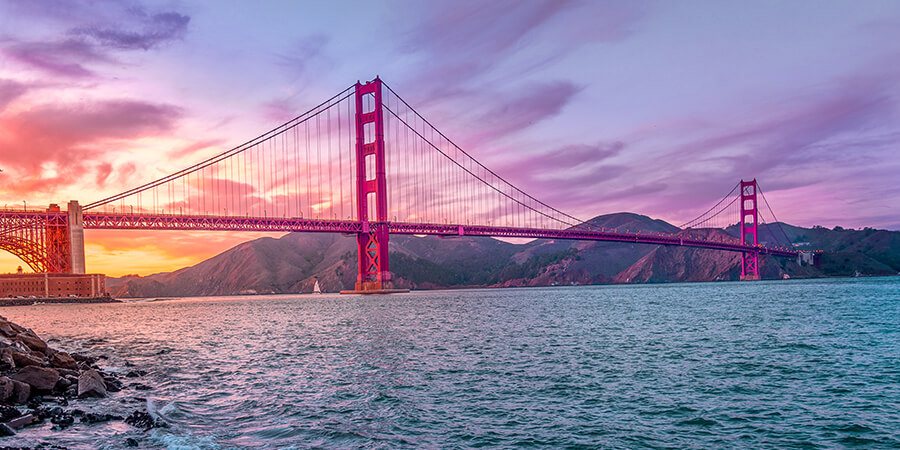 MARTINEZ, CALIFORNIA
is a city in the county of Contra Costa, and it has a population of over 35,000. There is rich historical significance here, with a downtown area that has many preserved buildings from a bygone era. Interestingly, martinis supposedly had their start here, being named after the city itself and first being served at the Occidental Hotel. Some say they really began in New York City, but we prefer to believe the Martinez chain of events! Another interesting fact is that Joe DiMaggio of the New York Yankees was born right here in Martinez. When you're in the area, you may want to check out the John Muir National Historic Site, or Alhambra Creek. Whatever happens to bring you to the area, you can count on enjoying these great bars and restaurants in and around the 94533 zip code!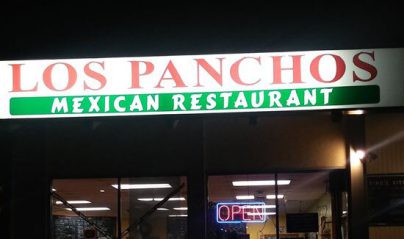 Los Panchos Mexican Restaurant
We're excited to tell you about Los Panchos Mexican Restaurant because they've got some of the tastiest and freshest Mexcian fare around. We love stopping in on a busy work day for a fast and delicious lunch, and we'd most highly recommend the Platillos! They are so good. Their burritos are the specialty here, and they are probably the best we have had in the entire San Francisco area, which says a lot. They've got a Carnitas Platter that we'd highly recommend too, and if you're coming in only for the carryout, they always do a great job of that as well. Great ambiance and excellent service! You can find Los Panchos Mexican Restaurant on Pacheco Boulevard near the intersection with Contra Costa Boulevard.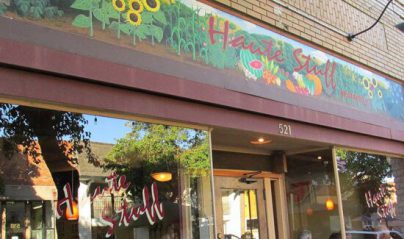 Haute Stuff
Haute Stuff is a fun little bistro located in Martinez, and we're hooked on all their fresh and delicious homemade food. They've got great calzones here including a pesto chicken calzone that you will definitely want to try, and a turkey sandwich with bacon mayo that we are simply addicted to! We also love the mushroom and artichoke salad, and their garlic mashed potatoes go great with just about anything. The prices are very affordable, and the atmosophere is comfortable and cozy. The service, too, is just wonderful. Old fashioned and friendly just the way we like it. You acn find Haute Stuff on Main Street between Castro Street and Alhambra Avenue.
Armando's
Armando's is one of the greatest bars of all time, really more music venue than bar, with a distinct and authentic Greenwich Village feeling that we can't get enough of. They've got the funkiest and best bands playing, with blues being the piece de resistance here, and jazz being a close second. Those are far from the only genres that make their mark here though. They've got a great mix from night to night. The decor is eclectic, very funky and varied... and the people who work here are equally cool and friendly. This is an all around entertainment destination, and a clear reason to visit Martinez any chance you get. You can find Armando's at 707 Marina Vista.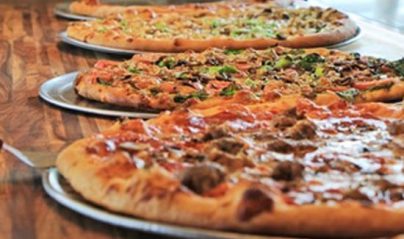 Mangia Bene
Mangia Bene gets one of our highest recommendations, not just for Italian food, but for all food in the Martinez area. We just love the quality and the atmosphere. It's very comfortable here, and very nicely decorated, with service that's comparable to the best of the best restaurants, but without that best of the best price! We love the delicious breads and sauces here, and we'd most highly recommend the calamari and the ravioli. Don't let the shopping center location put you off... this is a great dining experience wrapped up in a surprising package! Great wine list here too. You can find Mangia Bene on Arnold Drive between Shadowfalls Drive and Morello Avenue.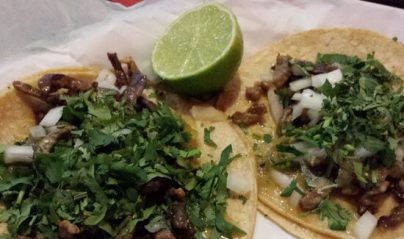 Cinco de Mayo
It goes without saying that there are a ridiculous amount of excellent Mexican food restaurants in the area, and we have already included a few of them on this list, but we have to recommend Cinco de Mayo to you because it's just so delicious. It's one of our favorite places to go for a hearty meal, and we love to start it off with those fabulous chips and salsa! Usually we'll opt for the crispy tacos or the enchiladas for our main meal. It's very comfortable here and completely unpretentious. Just great food and great service! Great prices too! You can find Cinco de Mayo on Pacheco Boulevard between Elm Street and Bush Street.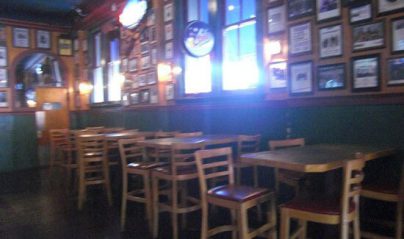 Ferry Street Station - CLOSED
Ferry Street Station is one of the most fun bars around, and we come in mostly for the karaoke! Whether you want to kick back and watch the locals try to belt out the hits, or get up there and sing a few of them yourself, this is a great place to do it. When there's no karaoke going on, you will be entertained enough by the great conversation with both the bartenders and the regular customers. The crowds here are very eclectic and interesting. If you want to get drunk and enjoy a night out, this is the best unpretentious spot to do so! You can find Ferry Street Station on Ferry Street between Escobar Street and Main Street.
Pasta Bella Ristorante
Pasta Bella Ristorante is yet another great Italian restaurant in Martinez, and this one gets our vote because of their excellent lunch specials that are both filling and affordable! They come with their delicious homemade sourdough and dip. Gotta love it. Our favorite entree here is the butternut squash ravioli, and once you've tried that, you'll truly be hooked. Even the basics are excellent here, such as the spaghetti and meatballs. This isn't one of those wildly gourmet restaurants... really more of an authentic comfortable home cooked kind of spot... but that's precisely what we love about it so much. You can find Pasta Bella Ristorante on Center Avenue between Muir Road and Muir Station Road.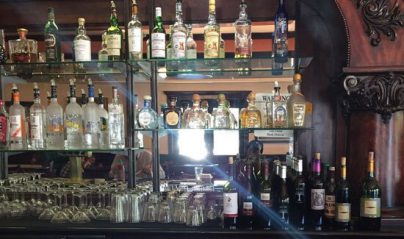 Sunflower Garden
Sunflower Garden is a really great Chinese restaurant where you can get all your classic favorites. The Mongolian Beef is one of many highlights here, and we also enjoy the Honey Walnut Prawns. They've got Cashew Chicken that is really flavorful, and Mu Shu Pork that you will certainly want to try. The waitstaff is really excellent here, putting a lot of effort in to make sure that you are having a lovely time. The atmosphere is laid back and casual, but with very nice decor and it's kept sparkling clean. And did we mention their great wonton soup? You can try Sunflower Garden on Escobar Street between Ferry Street and Las Juntas Street.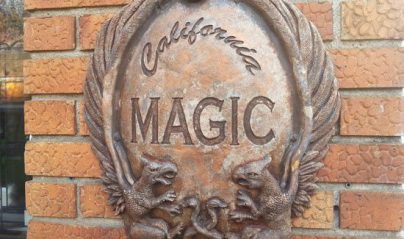 California Magic and Dinner Theater
If you are looking for a fun night out, look no further. California Magic and Dinner Theater, or CMDT as it's known to the regulars, is a true entertainment experience. It's family owned, so you get a much more personally tailored experience than you'd get at any chain restaurant that attempted this. This is a great place to have fun watching magic, and learning about the history of this often overlooked art. On the food side of things, you'll love it all. They have great cream puffs here, nice vegetarian options, and a great beer and wine selection too. You can find California Magic and Dinner Theater on Castro Street between Ward Street and Main Street!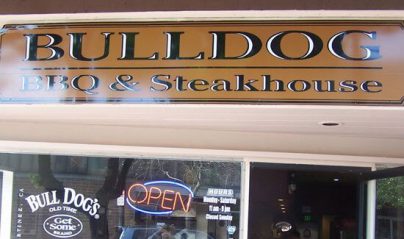 Bulldog BBQ - CLOSED
Bulldog BBQ couldn't be left off this list because they really do it right. Barbecue has neve been better. They've got incredible meats here, all cooked just perfectly with just the right amount of sauce and smoke, and for the side you've just got to go with that incredible macaroni and cheese. Wow, is that a match made in heaven or what? What would we recommend most highly? That would have to be the pork ribs, hands down! Great fries too. You will definitely want to try this renowned barbecue restaurant, on Main Street between Estudillo Street and Castro Street! Very highly recommended!