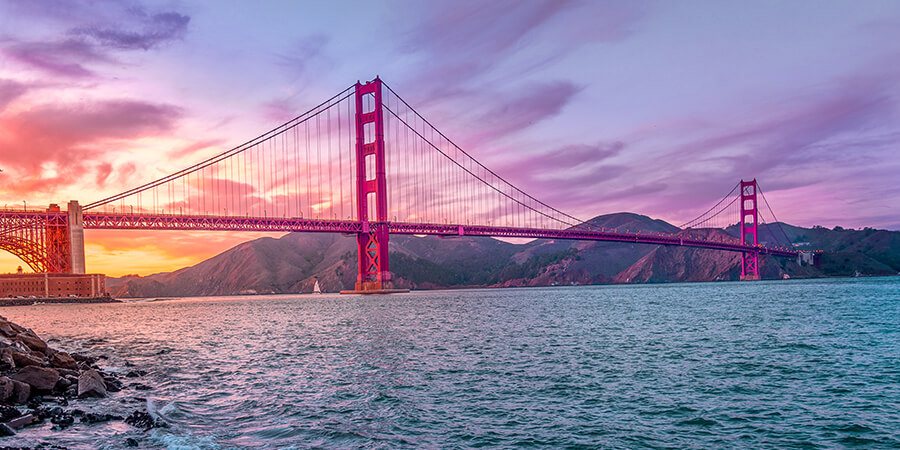 LOS GATOS, CALIFORNIA
is a rather large town in Santa Clara County, with a population of very close to 30,000 residents. It occupies the zip codes of 95030, 95031, and 95032, and the homes that you'll see in this area are mostly very upscale, ranging in worth from $1,000,000 to $20,000,000! Despite the very upper class style of homes and lifestyle, the downtown is very quaint and comfortable, being a great place to walk around to all the different shops, restaurants, and galleries. If you love antiques, Los Gatos should be a destination for you! No matter what brings you to town, you've got to stop for a bite to eat. So take a look at some of these excellent eateries and lounges in Los Gatos!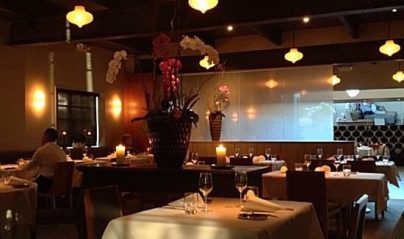 Manresa Restaurant
Manresa Restaurant is one of the finer dining destinations in Los Gatos, with some of the best meals around, and a very impressive wine list too. They have incredible organic and locally sourced ingredients here, all fresh produce grown in in their garden! You may heard about their chef David Kinch defeating Bobby Flay on Iron Chef... well, enough said. We really don't need to go on. You'll find some really unusual dishes here, including fabulous salads that include fresh flowers, and wonderful fresh fish over delicately prepared vegetables. We had the mackerel over tomatillos and plums. Magnifico! You can find Manresa Restaurant at 320 Village Lane.
Dio Deka Restaurant
Dio Deka Restaurant is a wonderful Greek and Mediterranean restaurant where you can get your fill of the most delicious treats... It's true that the prices can be a bit high here, but not higher than you'd expect at a restaurant with this much class and quality. The service is out of this world, and the ambiance is something that we could write books about. To keep it short, we'll just say it's exquisite! All your Greek favorites are here including wonderful saganaki and moussaka, and they also have a wine list that's worth noting! You can find Dio Deka Restaurant on East Main Street near Fiesta Way.
Los Gatos Brewing Company - CLOSED
Los Gatos Brewing Company is a godsend for those who love a great craft brew or micro brew. It's a little more expensive than most brewpubs in the immediate area, but it's right on par with most of the restaurants here in downtown Los Gatos. And we think it's worth it! The food is very good, and all of the beers are exceptional. We love the half rack of ribs and the calamari, and their fish tacos are worth noting too! Try the sweet potato fries too. You'll love them. They've got very comfortable seating here, and an atmosphere that's really relaxing and inviting. Great service too. You can find Los Gatos Brewing Company on North Santa Cruz Avenue between Grays Lane and Royce Street.
Forbes Mill Steakhouse
When it comes to excellent steak and seafood, you can't go wrong with a visit to Forbes Mill Steakhouse for dinner. This is fine dining at its best. The prime rib and filet mignon are both out of this world. If you're a seafood lover, we'd recommend the fresh fish, particularly the sea bass. They also have a blackened ribeye that will drive you wild! Wow. Their wine list is noteworthy, and if you buy a bottle, the corkage fee is waived. Everyone that we know simply adores this restaurant, and in our opinion it's probably the very best dining establishment in all of Los Gatos and the surrounding area too! You will be able to locate Forbes Mill Steakhouse on North Santa Cruz Avenue between Royce Street and Nicholson Avenue.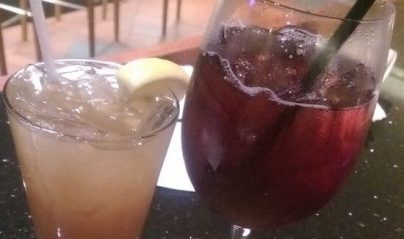 California Cafe
California Cafe is a great place to go for fine food and drinks. The atmosphere is very upscale yet comfortable, with warm tones on the walls, ceiling, and floor, and crisp white tablecloths. In reviews it's been described as "casual elegant" and we'd say that's a fair appraisal! We'd highly recommend the butternut squash soup and the gazpacho; either one makes an excellent starter. The bay shrimp is fantastic, and the wine list is worth a look (or two!). When it comes to the appetizers, go for the ahi tuna one. We can't get enough of it. You can find California Cafe on University Avenue between West Main Street and Elm Street.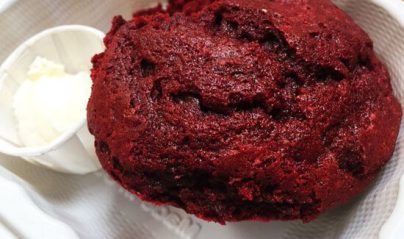 Los Gatos Cafe Downtown
Los Gatos Cafe in the downtown area is just an exquisite place to enjoy breakfast or lunch. We love taking advantage of their amazing view while we nosh on enormous omelettes, fresh squeezed orange juice, and freshly baked breads. The portions are actually on the verge of ridiculous, and we love it! Prepare to bring home leftovers! Note that the wait can sometimes be quite long, because it's always packed with happy customers. Worth the wait? Absolutely. You can find Los Gatos Cafe on North Santa Cruz Avenue near Almendra Avenue.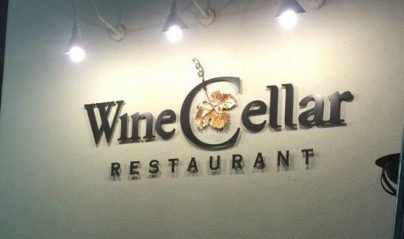 Wine Cellar
The Wine Cellar may sound like it would be a wine store, but in reality it's a wonderful restaurant that also happens to have some of the best wine around. The service is top notch, with a waitstaff that really puts in extra effort to make sure that you are happy and comfortable, and the ambiance too is very warm and inviting. It is literally located within a wine cellar, so you will be dining below street level here! It's very cool. They've got excellent steak and chicken dishes here for the meat lovers, with that taking up the majority of the menu, but there are some options there for the vegetarians as well. The outdoor patio is a great place to sit and enjoy your meal too. You can find Wine Cellar on University Avenue between West Main Street and Elm Street.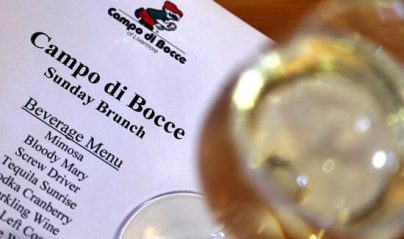 Campo Di Bocce of Los Gatos
Campo Di Bocce of Los Gatos is a great place to go if you love to play bocce ball or do a little curling on the ice, but they also have a great restaurant complete with an outdoor patio on which to dine. The pizza is some of the best in town, and it's a great reward after a fun game. We've had amazing filet mignon here, very tasty antipasto, and fabulous calamari. This is really an all-in-one sports and dining destination, giving you a chance to have fun with your friends in a competitive atmoshere and then heading into the dining area to break bread together. Gotta love it. You can find Campo Di Bocce of Los Gatos at 565 University Avenue.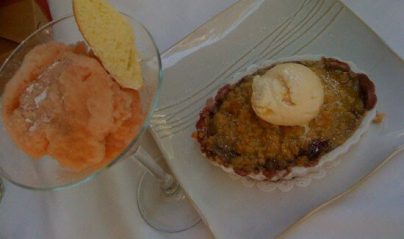 Crimson Restaurant - CLOSED
Crimson Restaurant is one of our favorite places to go for a great meal in Los Gatos. It's especially wonderful for your most special and romantic dates. The location may be a little bit surprising, tucked away next to Trader Joe's, but don't let that fool you... this restaurant is a real hidden gem. The foie gras is excellent, and we love their mussels, and you'll also want to try their ribs. They're really mouth watering and fall-off-the-bone good. The outdoor seating area is also a nice change of pace when the weather is warm. Great service and even better ambiance. You can find Crimson Restaurant on Los Gatos Boulevard near Gateway Drive.
Nick's Next Door
Nick's Next Door (the new location for Nick's On Main) is yet another Italian restaurant in Los Gatos that we simply couldn't leave off the list. It's very romantic and upscale, and yet comfortable and relaxed at the same time. Though it hasn't been in business long, we think it will be here in the decades to come because of the high quality and attention to detail. The food is just fantastic... including chicken, steak, lamb, meatloaf, salmon... it's just all so amazing. Nick always comes around to make sure that you are having a great time. The flavor here is just packed in... you'll wonder how they could cram so much taste into these small gourmet portions! Worth every penny. You can find Nick's Next Door on ECollege Ave, just south of Main St.