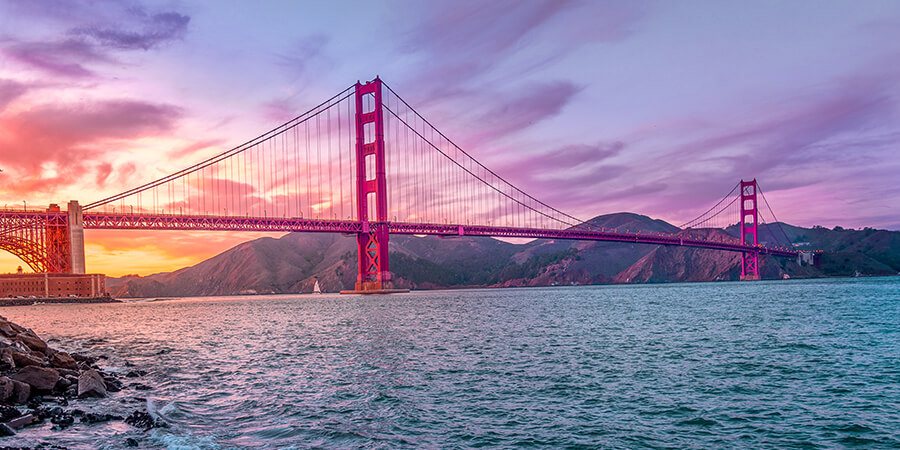 LOS ALTOS, CALIFORNIA
Los Altos has become one of the richer communities in California since the eighties, but it is primarily a bedroom community, with most residents traveling out into other cities for work. The downtown area however houses many great restaurants, shopping areas, and offices. It is best known for its festivals and parades, including the Pet Parade in May, the Halloween Festival, the Main Street Parade, the Fine Art Show, the Arts & Wine Festival, the Farmers Market, and the Festival of Lights Parade, among many others. The 94022, 94023, and 94024 zip codes are calling your name, so let's get right into the best bars and restaurants in the area, shall we?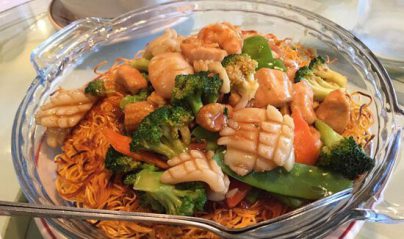 Chef Chu's
Chef Chu's may be the most beloved Chinese restaurants in all of Northern California. We come here time after time just for the taste of their incredible barbecue pork wonton soup! Their pineapple fried rice definitely deserves a try, and people absolutely adore the lemon chicken. There are many reasons that they have been a local favorite since 1970, beyond just the amazing food. The service is one of them, with the very friendly waitstaff that goes out of their way to make sure that you are happy and comfortable. The ambiance is another, very classic and old school. If you can appreciate that as much as we can, then you'll love it. Also be sure to try the miso-glazed Chilean Sea Bass and Classic Beijing Duck. Wow! You can find Chef Chu's on N. San Antonio Road between Market Street & W. El Camino Real.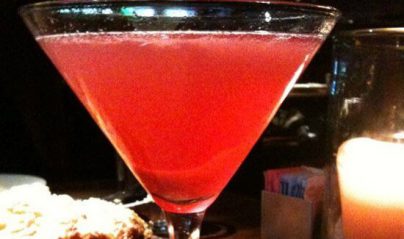 Los Altos Grill
Los Altos Grill is another one of our essentials within the city, in particular for their fabulous fresh fish and juicy steak entrees. They've got a noteworthy wine list here too, and no corkage fee. We would very highly recommend the cornbread to you, which has jalapeno peppers in it for some warmth and flavorful contrast. The grilled artichokes are fantastic too. The chicken breast is also incredibly juicy and flavorful, and the potatoes are excellent too. If you're in the mood for a sandwich, how about a prime rib sandwich? There's not a better one to be had in the area. Visit the fabulous Los Altos Grill on Third Street near Plaza South.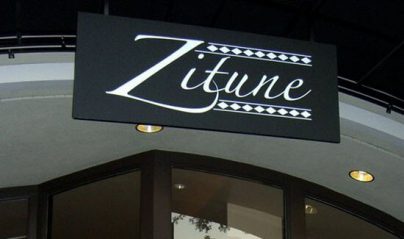 Zitune - CLOSED
Zitune is one of the finest restaurants around, with its flavorful and exciting North African and Moroccan foods. You simply won't find these kinds of flavors anywhere else. We really love the watermelon and heirloom tomato salad here, and the b'stilla is another favorite. The lamb kafta is simply fantastic, and the mushroom stuffed boneless quail is another great option. Perhaps you'll want to try the m'rouzia tagine lamb shank. The star anise seared scallops are yet another item on the menu that made an indelible impression on us. The service, ambiance, and overall dining experience, on a scale of 1 to 10, would be a 20. Purely off the charts. You can find Zitune on Main Street between 1st and 2nd Streets.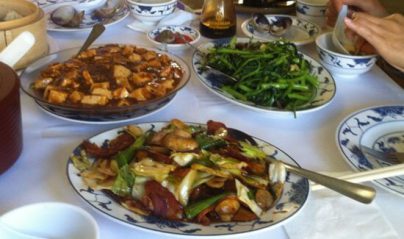 Hunan Home's Restaurant - CLOSED
Hunan Home's Restaurant is another great option for Chinese food in Los Altos. Their food is all served hot and fresh, prepared elegantly, and is very affordable too! It's family owned, so you get a much more intimate and comfortable experience here than you do at some of the more popular chain types of Chinese restaurants. They've been in business since 1990 keeping customers happy and loyal ever since. Need a recommendation for a great dish? Definitely the Sizzling Chicken and the Hot and Sour Soup. The egg rolls and potstickers are top notch too. Hunan Home's Restaurant is found at 4880 El Camino Real.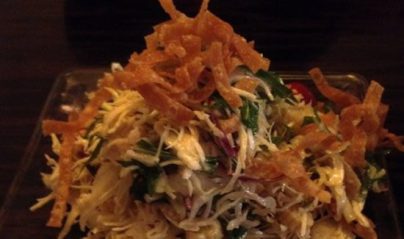 Sumika
Sumika is a great spot for Japanese and Asian fare in Los Altos! We've heard many good things about it over the years, and finally decided to give it a try. It's from the same people who bring you Orenchi, so you know that it's got to be good. The location can be a little bit tough to find, but it's worth the extra effort. The Yakatori style food is excellent, and you will be pleased with any of the sushi dishes which is made from fish that's flown in fresh, and we also love the fusion Pizza Sunika. There are so many great options here for everybody in your party! Definitely one of our very highest recommendations! You can find Sumika on Central Plaza between 2nd and 3rd Streets.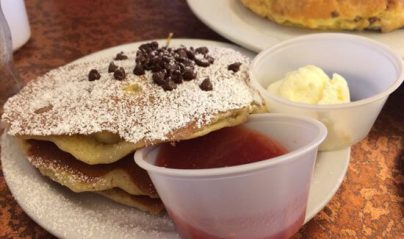 Original Pancake House
Original Pancake House is the essential breakfast stop in Los Altos! We always come in for their famous pancakes of course, but they've also got mouth watering waffles, delicious scrambled eggs, perfect omelettes, fresh squeezed orange juice... the list goes on and on. Every one of your breakfast favorites is here. Everything is made right here in the restaurant, from homemade batter! This chain of restaurants began in 1953 in Oregon, and it has been going strong ever since. We're glad. We can't imagine a better breakfast than this! You can find Original Pancake House on South San Antonio Road near 1st Street.
Pho Vi Hoa
This is a must for those, like us, who can't get enough of delicious Vietnamese food. It's very healthy and light, and still incredibly filling and satisfying. This is a whole different kind of comfort food. The pho is excellent, and they are always packed with happy patrons who agree with us on that point! Their spring rolls with peanut sauce are out of this world too, and the vermicilli with fish sauce is another high point on the menu. It's very comfortable for family get togethers, and a nice low key choice for a date as well. You'll find Pho Vi Hoa at 4546 El Camino Real.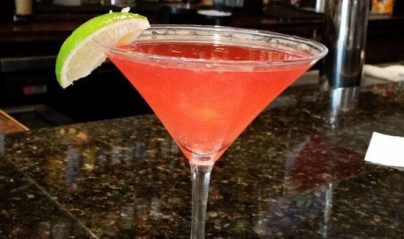 First and Main Sports Lounge
Well, you can't beat the location for First and Main Sports Lounge. You'll never forget where it is, that's for sure! Not only is this one of the cheapest places to get a good stiff drink (at the time of this writing it's about four bucks for a well drink, five bucks for a house wine, and three bucks for a draft beer)... but it's possibly the best bar in the area in terms of the food too. All your classic bar fare is here, and it's priced right and generously sized. You can really fill up on some great food and drink while catching the game on one of their many flat screens! You will be glad you came. Find First and Main Sports Lounge, of course, on 1st and Main!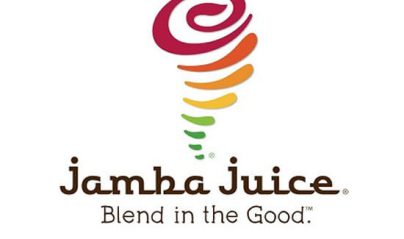 Jamba Juice
Jamba Juice gets one of our recommendations because not only is it a major Californian tradition at this point in time, but it's also a great place to grab a really fast lunch! There's nothing better than grabbing a big smoothie instead of a heavy meal in the middle of the work day. They've got lots of great options here for the health conscious, including the vegans and vegetarians, gluten-free and lactose-free crowds. People love this particular location more than the others because the staff always puts in a little extra effort to remember your name and to get your drinks to you fast. This Jamba Juice location is on Main Street between 2nd and 3rd Streets.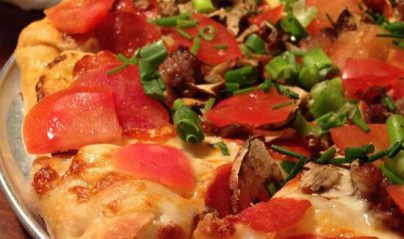 The Boardwalk - CLOSED
The Boardwalk is a cool, laid back place to grab some delicious hot pizzas, nicely put together sandwiches, and thirst quenching drinks. They really do have the best pizza around, with a thick and tasty crust, a very zesty and flavorful sauce, and tons of toppings sprinkled on generously. They've also got spiced curly fries that we can't get enough of! The service is excellent too, much better than you'd expect at any pizza restaurant... and we love all the TVs around so you can catch that big game while you're there! You can find The Boardwalk at 4940 El Camino Real!