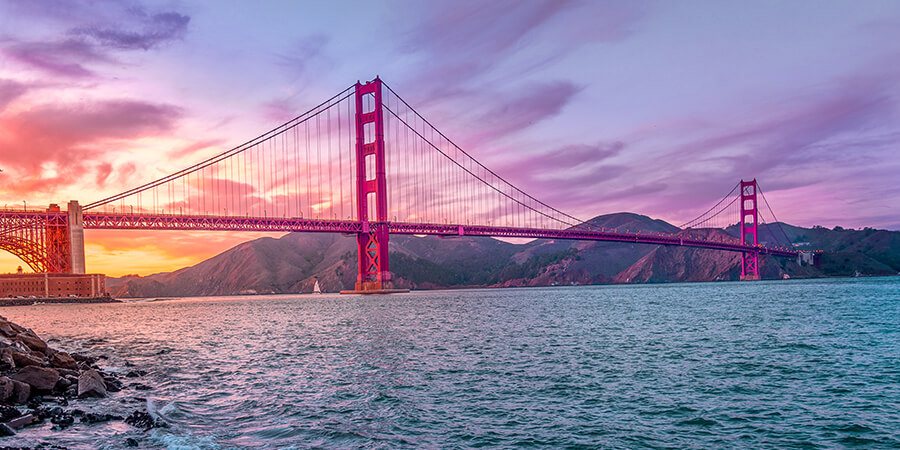 LIVERMORE, CALIFORNIA
is a city that is located in Alameda County, and with a population of more than 83,000, it also happens to be one of the larger and most populated cities in our San Francisco service area. It was previously known as Livermores, Livermore Ranch, and Nottingham. It's known for its local vineyards, and the city also has an interesting world record to its name... The Centennial Light at the Livermore-Pleasanton Fire Department has been burning continuously since 1901 and is the world's longest lasting lightbulb! Now that's a piece of trivia that you can throw out there during your great meals and bar hopping in Livermore! If you're planning to travel to the 94550 and 94551 zip code with us, check out these fantastic bars and restaurants in the area!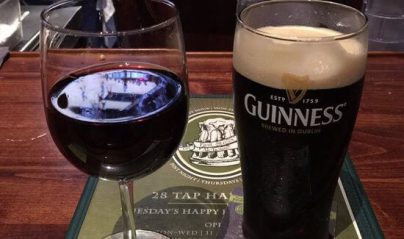 First Street Ale House
First Street Ale house is an essential in Livermore, just one of the most comfortable places to go and grab a beer when you need to get away from it all. The weekday crowds tend to consist of older patrons, and the weekends are geared to a younger crowd. You'll want to partake in all the delicious appetizers here, and how about those delish Cajun fries? Wow, they are so great. If the weather's nice when you're there, ask to sit on the outdoor patio. There's nothing like enjoying the sunshine and warm breeze along with that icy cold beer and a great meal. You can find First Street Ale House on 1st Street between South K and South L.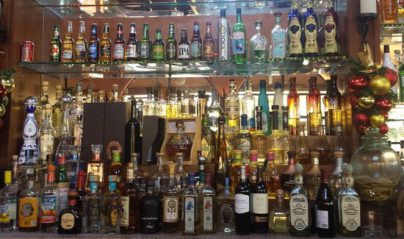 Casa Orozco Mexican Restaurant
Casa Orozco Mexican Retaurant is one of the best places in Livermore to go for some hot and fresh Mexican food, especially if you love to kick back in a very comfortable and relaxed outdoor seating area to enjoy that beautiful weather when it's warm. Everything we have ever tried here has been fantastic, including the shrimp enchiladas and the tostada. Those have got to be our favorites. We also really adore their margaritas, and would highly recommend the peach margarita to you! It's such a refreshing thirst quencher. The service here is friendly and fast, and the ambiance is so authentic and fun. You'll be able to find this excellent Mexican restaurant on South L Street between 3rd and 4th Streets.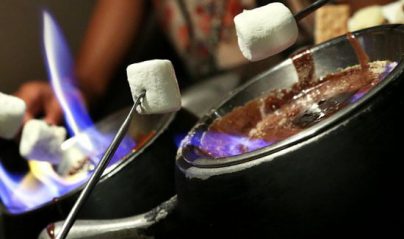 Simply Fondue
Simply Fondue is a great alternative to the usual chain fondue restaurants. It's less expensive and more comfortable, and the staff is always so friendly and inviting. In many ways it's an upgrade to the ones that you have tried before. The atmosphere is very romantic, and the food is all fresh and delicious. It's a very intimate experience to share a fondue meal, so this is great for special dates, as well as girls night out when you want to engage in some great conversation over a delicious meal! Wonderful peanut butter and chocolate fondue here too... that's a match made in heaven if we've ever tasted one! You will certainly want to give Simply Fondue a try, on 1st Street between McLeod Street and South Livermore Avenue.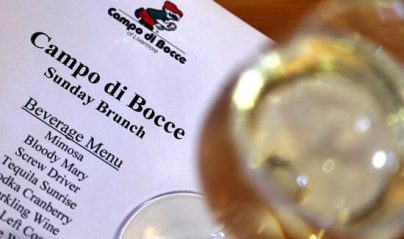 Campo Di Bocce Of Livermore
Campo Di Bocce Of Livermore gets one of our very highest recommendations on this page, for its incredible high quality Italian food, and of course for the out of this world service and ambiance. The interior is very nice, very authentic and romantic, but the outdoor seating area is really divine, conjuring the feeling that you're dining in Italy without ever having to leave Livermore. We would recommend this place very highly for anniversaries and special occasions, as well as for a great lunch or dinner any night of the week. All your Italian favorites are here, plus a few surprises that will really delight your tastebuds. You can find Campo Di Bocce Of Livermore on East Vineyard Avenue near Vallecitos Road.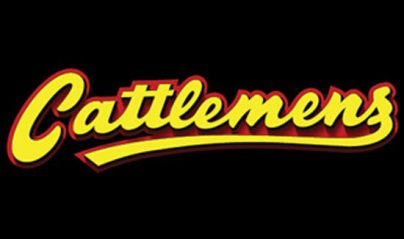 Cattlemens Steakhouse
Cattlemens Steakhouse couldn't be left off this list because of its great steaks! If you are a steak lover like we are, this will quickly become an essential on your list of favorite restaurants in Livermore. All of the steaks are fantastic right up to the melt-in-your-mouth filet mignon, and we love their baked potatoes smeared with a generous amount of butter and sour cream. Our favorite thing on the menu has got to be the sirloin and shrimp combo. Just thinking about it makes our mouths water! The prices are much cheaper than most comparable restaurants, and the atmosphere is cozy and unpretentious. Gotta love it. You can find Cattlemens Steakhouse on Kitty Hawk Road near Airway Boulevard.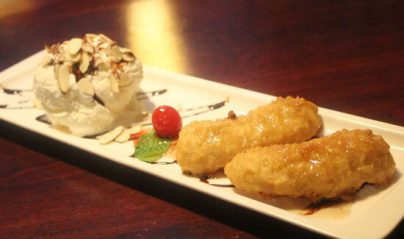 Lemon Grass Thai Restaurant
Lemon Grass Thai Restaurant has really charmed us, and we keep coming back for more of their flavorful dishes and excellent service. You feel like you've stepped into an out of the way Thailand-style oasis when you walk in, with the beautiful decor and the warm welcome at the door. Many people say that this is the best restaurant in all of Livermore, and we would have a very difficult time disagreeing with that. We absolutely love their spring rolls, and the rice is just divine. If you love Thai soups, you will be very happy with their selection. And their pumpkin curry, served in an actual pumpkin, is too good to pass up! Simply excellent. You can find Lemon Grass Thai Restaurant on 1st Street between South Livermore Avenue and South J Street.
Terra Mia
Terra Mia is another amazing Italian restaurant in Livermore, this one being very authentic and really offering a wide array of specialties. We really love all their appetizers, as well as every single one of their entrees. We've tried them all and have enjoyed each one. They have a lot of options for the gluten-intolerant crowd here, and lots of great choices for meat lovers and vegetarians alike. If you are really tired of trying to find a truly authentic Italian restaurant and coming up with poor imitations each and every time, we encourage you to give it one more shot and try this one, because it is in fact what you've been looking for. Great service and ambiance too. Terra Mia can be found on at 4040 East Avenue.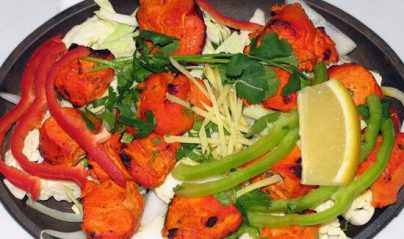 Sansar Indian Cuisine
One thing that we are absolutely addicted to is delicious Indian food, and on that note, Sansar Indian Cuisine has really captured our attention recently! The service is so friendly and inviting, and the atmosphere is really charming and cozy. They have a wide array of fresh dishes here, including lots of options for your vegetarian friends, as well as many palate-pleasers for those who enjoy meat and poultry. We love the Chicken Tikka Masala the best, and they have a mixed platter appetizer that is a great way to start off a group meal. The Tandoori Mixed Grill is fantastic too! The buffet price has been reduced, making this a very affordable (and healthy!) option for a lunch in the middle of your workday. Very highly recommended. You can find it on First Street between South Livermore Avenue and South J Street.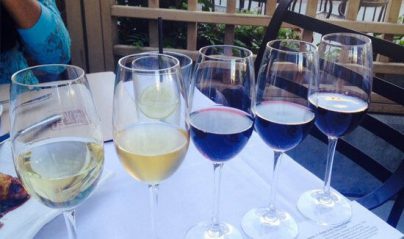 Uncle Yu's at the Vineyard
Uncle Yu's at the Vineyard is our favorite Asian restaurant in all of Livermore, and this one is very upscale and unique. You'll be treated to a completely different array of tastes than what you're used to. One of our favorites is a sliced duck breast dish, where the duck meat is set on top of mandarin noodles. The staff is just wonderful here, really caring and attentive in a really genuine way. We appreciate that so much. The overall dining experience is very luxurious and refreshing, definitely a major upgrade from any other restaurant in town! You can find Uncle Yu's at the Vineyard on South Livermore Avenue near 1st Street.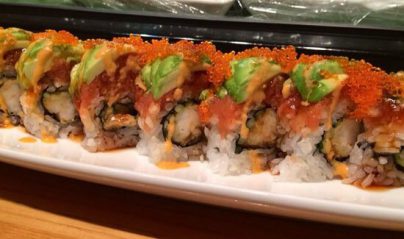 Kawa Sushi Japanese Cuisine
Kawa Sushi Japanese Cuisine is one of the most highly rated restaurants in Livermore, and there's no wonder why! Their sushi and sashimi offerings are simply out of this world. Their Ichiban Rolls and Cherry Blossom Rolls are probably our favorites on the menu, but you really can't go wrong with anything on the menu. It's extremely authentic, fresh, and delicious. Their tempura is out of this world. They also have Teppanyaki here, which we love. The service is so nice too, very friendly, with the kind of servers that really take time to make sure that you are comfortable and satisfied. We would definitely recommend Kawa Sushi Japanese Cuisine to you! You can find it on 3rd Street between South J Street and South K Street.