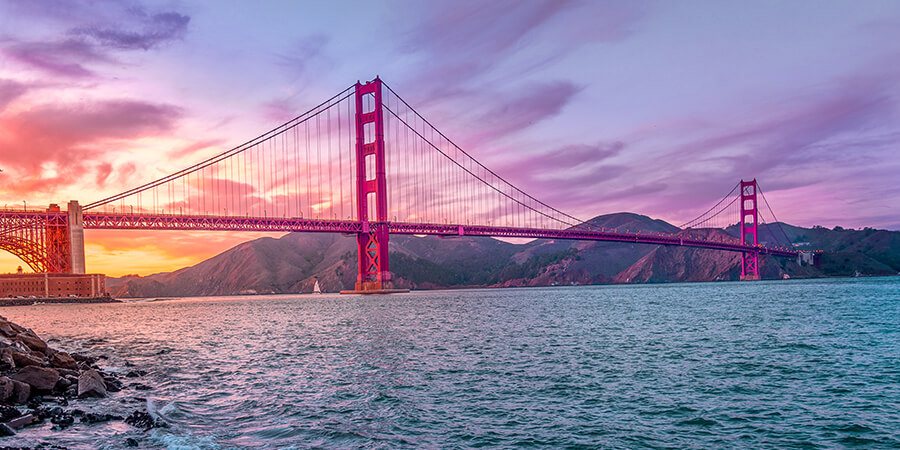 LIVE OAK, CALIFORNIA
is a community in Santa Cruz county with a population of nearly 17,000. It's physically located between Santa Cruz and Capitola. It's one of the most interesting and eclectic spots in our area, thanks to its wide array of different living styles, from townhouses to ranch homes to trailers. There is no downtown area here, so most of the restaurants and bars that we will recommend when you're in this area are in nearby Santa Cruz. There's not much to do in Live Oak, but nearby attractions include Santa Cruz's Mystery Spot, Rio Theater, De Laveaga Gold Course, and O'Neill Yacht Chargers. If you're coming to Live Oak for any reason, here are our favorite choices for bars and restaurants in and around the 95953 zip code.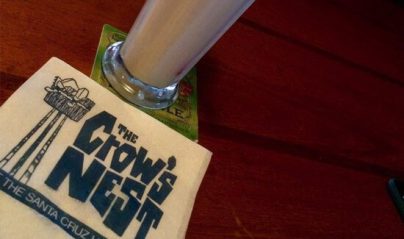 Crow's Nest Restaurant
Crow's Nest Restaurant is one of our favorite places to go for a crisp salad because of that wonderfully fresh salad bar. It's often busy, even what we'd describe as "packed," so we'd recommend trying to visit during their slower days, or opt to sit in the upstairs bar instead of the lower restaurant. You'll thank us for that tip! When they've got live music, it's really great, and you can dance the night away as well as enjoying that beautiful harbor view. Their fish and burgers are fantastic. Some of the best fine dining in Santa Cruz! You can find Crow's Nest Restaurant on East Cliff Drive near the intersection with Prospect Street!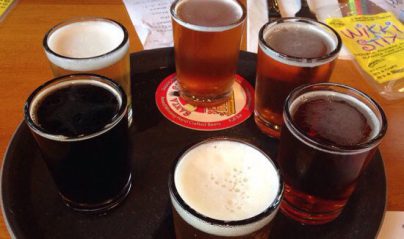 Seabright Brewery
Seabright Brewery is a must for beer lovers in the Live Oak-Santa Cruz area! It's the perfect mix of restaurant, microbrewery, and bar, and we love it! They've got happy hour prices that will really blow your mind, and that makes it the perfect spot to go for some great drinks and wonderful conversation with friends. The staff is just so welcoming and friendly here... dog lovers will appreciate the fact that they'll accommodate your furry friend in the outdoor seating area and they'll even bring him or her a bowl of water! Great hamburgers here. You will definitely want to try the oatmeal stout and the pelican pale, and we also love the carlsberg lager. Thumbs up for all three. You can find Seabright Brewery on Seabright Avenue near Watson Street, in nearby Santa Cruz!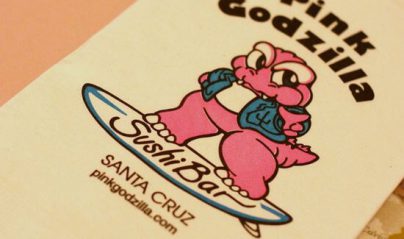 Pink Godzilla - CLOSED
Pink Godzilla might be a strange name for a restaurant, but for a sushi restaurant, we think it's just perfect! They've been around for at least twenty years that we are aware of, perhaps more. The food is just fantastic. You'll enjoy eating in either their interior dining space or the outdoor seating area, and we would most highly recommend the Godzilla Meal, or any one of the sushi rolls! They really know what they're doing here, crafting some of the finest sushi rolls you'll ever see. Love their chicken teriyaki, and how about the miso soup? Try the bento box with tuna sashimi and gyoza. So good! You can find Pink Godzilla on 41st Avenue between Portola Drive and Bain Avenue in Santa Cruz.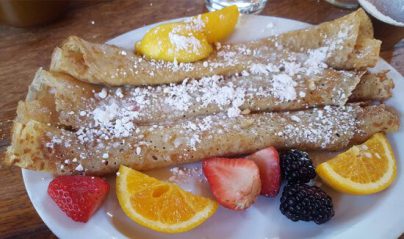 The Crepe Place
The Crepe Place has got to be our favorite breakfast spot in Santa Cruz, but it's more than just a breakfast spot... this place is good any time of day. The dishes with basil pesto are our absolute favorites, and if you're really adventurous you'll want to try some of their wilder crepe creations. They can get really creative here, which we appreciate! They've got a nice bar area too with a very good selection of beers, and very comfortable seating. Great place to spend an evening over some great beers and even better conversation! By the way, the crepes are nice and large here, so just one will probably fill you up, making this one of the more affordable restaurants on this list! You can find The Crepe Place in nearby Santa Cruz, on Soquel Avenue between Cayuga Street and Seabright Avenue.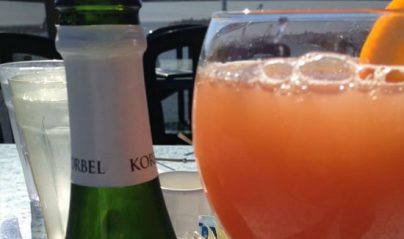 Aldo's Harbor Restaurant
Aldo's Harbor Restaurant is an absolute essential in the Santa Cruz area if you are as big of a seafood fan as we are! We absolutely love to sit in their outdoor seating area, and watch the boats go by while we enjoy their impeccable food. We would most highly recommend the crab sandwich, the rock cod grilled sandwich, the clam chowder, the calamari, and of course their fabulous bloody marys. They also have excellent fish tacos that everybody loves. If you're a coffee lover, they also have a wonderful cup of joe here. Beer drinkers will probably want to opt for a Corona with lime on the deck! Sounds good, huh? You can find Aldo's Harbor Restaurant in nearby Santa Cruz, on Atlantic Avenue near the intersection with Mariner Park Way.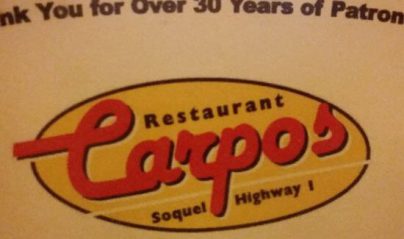 Carpos
Carpos gets a very high rating from everyone who dines here, and we love it the best for their great burgers and sandwiches. The service here is old fashioned and friendly, and we just love the comfortable and beachy atmosphere. If you love grilled chicken sandwiches as much as we do, they've got a great one, very juicy and tasty, and we'd also very highly recommend the fish and chips to you! Very authentic. Did we mention the burgers? Oh yeah, we did. And they are worth mentioning twice! Very clean atmosphere and a super convenient location on Porter Street near Main, in Santa Cruz.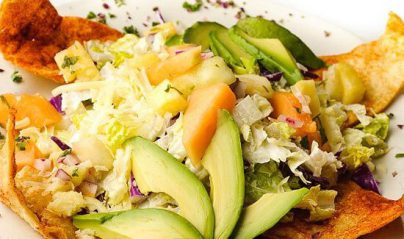 Cafe Cruz
Cafe Cruz is another great seafood spot in Santa Cruz, and we just couldn't stand to leave thsi one off the list. We'd call this comfort food at its best, and it's very affordable too. When you pair that with the incredibly comfortable atmosphere, you have the perfect setting for an amazing meal. The fireplace is great to sit near if you're on a special date. Very romantic! You'll want to try the calamari and the rotisserie chicken. Everything on the menu is fantastic, so don't just stick to our recommendations. You can't go wrong with anything that they prepare here. Be sure to sit in the courtyard if offered a choice. You'll find Cafe Cruz in nearby Santa Cruz, on 41st Avenue near the intersection with Cordelia Lane.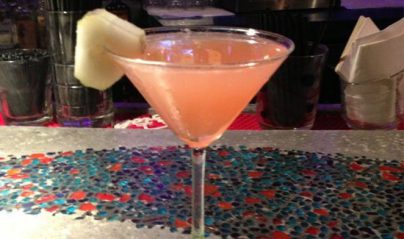 Michael's on Main
Michael's on Main has got to be one of our favorite bars and restaurants, mainly (pun intended!) because of its irresistible location on the water, but also for its gorgeous interior with that cozy fireplace. You can't beat this spot for a romantic date or a really special get together with friends and family. They've got wonderful fish, poultry, and steaks, as well as fresh salads and soups, and delicious drinks. They can be pretty busy at times so allow a little extra time for your dining experience here. You wouldn't want to come here in a rush anyway. Think "leisurely." It's exquisite. You can find Michael's on Main, between Walnut Court and Porter Street in nearby Soquel.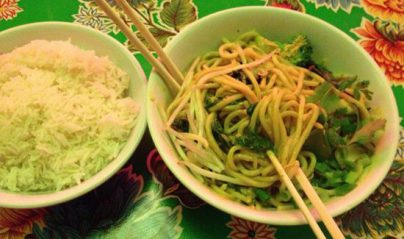 Charlie Hong Kong
Charlie Hong Kong is a wonderful Chinese restaurant where you can find some really great surprises... They've got all your traditional favorites, plus some things that you wouldn't expect to see like a really wonderful Pad Thai! The chicken noodle soup is also a great surprise. This is one of the restaurants that stays open a little later in the area, until 11:00 PM, and we appreciate that and take advantage of it often when those late night cravings hit! We love sitting on their outdoor patio too. Lots of great vegan items as well. You can find Charlie Hong Kong on Soquel Avenue, between Seabright Avenue and Cayuga Street, in nearby Santa Cruz.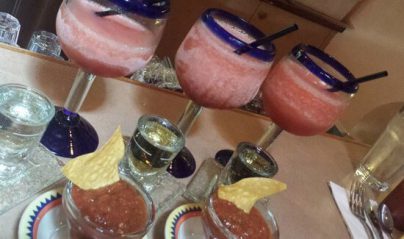 Tortilla Flats
Tortilla Flats is a really superb Mexican restaurant in nearby Soquel. They have the finest Grande Margaritas that you'll quickly get hooked on, and you will definitely want to try the corn tamales. Wow, are they good! They also have fantastic chicken mole that just melts in your mouth, and fantastic cheesy enchiladas, plus great tostadas! Everything that they serve here is just fantastic, and the service itself is just as top notch as the food. If you love Mexican seafood dishes, you'll have plenty to choose from here too. You will definitely want to check out this delightful taste of Mexico, on Soquel Drive between Daubenbiss Avenue and Porter Street, in nearby Soquel. Very highly recommended!