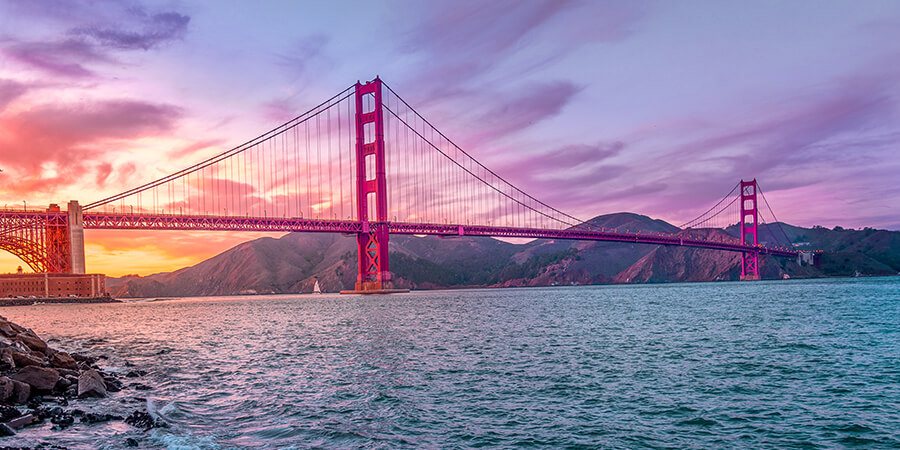 LARKSPUR, CALIFORNIA
is a large city in Marin County with a population of nearly 12,000, and a beautiful mountain view. Larkspur's Golden Gate Ferry Boat is one of the main attractions here, providing not only excellent transportation but also giving tourists one of the most incredible views of the sunrise and sunset over San Francisco Bay. Over six thousand people travel on the ferry daily -- that's equal to half the population of the city itself! Many of those people are taking the ferry straight to AT&T Park where the San Francisco Giants play! No matter what your reason is for coming to town, be sure to make sure for some of these great places in the 94939 zip code.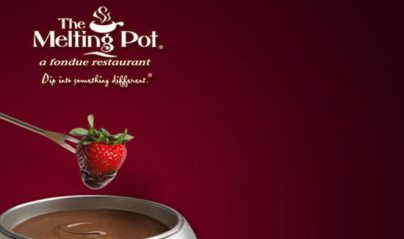 The Melting Pot
The Melting Pot is one of our favorite restaurants, hands down, no matter which location you're talking about, but especially if you're talking about this one right here in Larkspur! We love coming in with small groups of friends for a fondue feast unlike any other. Yes, the prices are a bit high here, but you truly get what you pay for in a dining experience that is equally nourishment and entertainment! Where else can you find that? We love their holiday specials, particularly for Valentine's Day, and it's always fun to go here for birthdays and special anniversaries. They offer several wonderful choices that will suit any tastes! You can find The Melting Pot on East Sir Francis Drake near Drakes Cove Road.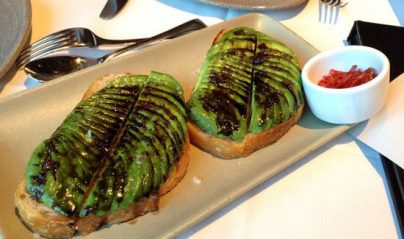 Picco Restaurant
If you're searching for an upscale pizzeria in the local area, look no further than Picco Restaurant! They've got the most delicious appetizers, fresh pastas, filling entrées, and truly indulgent desserts. The wine list on its own is worth visiting for, with an option to pair with every dish! The service is attentive and personalized, which adds to the fine dining experience and upscale ambiance. We love the Margherita Pizza the best, and the Rocket Man Salad is outstanding as well. The tuna tartar appetizer with sticky rice is also one of the stars of the menu. And don't miss the homemade fennel sausage! Head down Magnolia Avenue and you'll find Picco Restaurant between Arch and King.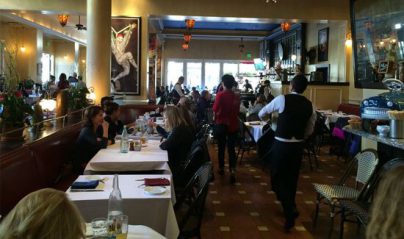 Left Bank Brasserie
One of the most unique and memorable restaurants in Larkspuris Left Bank Brasserie. It's French of course, and we love both the authentic-looking exterior and the cozy interior. The setting is simply beautiful and very comfortable, and you cannot beat the location. They have been open since 1994 and they're still going strong thanks to their high quality service and food. We would very highly recommend their country pate and smoked sausage appetizer, and any meal goes just perfectly with their spiced pear martini. Wow! It's wonderful. Everything is fresh, seasonal, and delicious. Excellent seafood! A little pricey, but certainly worth it. We love the bar too - their drinks are as good as their food! You can find Left Bank Brasserie on Magnolia Ave near the E Ward St intersection. LBB is very highly recommended when you're in the mood for French cuisine.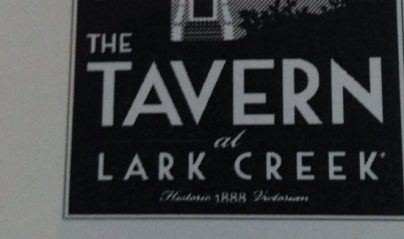 The Tavern at Lark Creek - CLOSED
We absolutely adore the beautiful setting at The Tavern at Lark Creek. From the moment you walk up to the restaurant you feel like you're a world away from all your cares and concerns. The architectural style of this building is enough to warrant a visit, but when you consider the excellent food and high quality service, it really becomes an essential. The menu is very large and varied, and they have fantastic options for just about everybody, including meat lovers, seafood fans, and vegetarians. The bar is very comfortable and relaxing, and the wait staff is really excellent here. Very attentive and accommodating. We can't recommend this place highly enough! When you want to get away from it all and relax the evening away, we can't think of any place better than The Tavern at Lark Creek, located at on Magnolia Avenue near the intersection with William Avenue.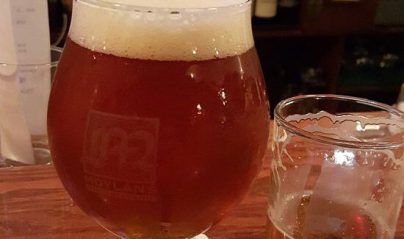 Marin Brewing Company
If you live in or around Larkspur, you're certainly familiar with Marin Brewing Company. This is where people flock to enjoy some of the best brewskis, including craft and micro brews, but it's also a great place to enjoy indulgent and savory foods. The menu is pretty simple but nothing short of delicious! They offer hand made pizzas, jalapeño poppers, buffalo wings, and other standard bar fare. Needless to say, it's all the sort of delicious food that pairs great with a cold beer. Their breakout stout is our favorite, but we haven't had a beer here yet that we didn't love! If you can't decide, order a flight! Marin Brewing Company is an essential for a fun night out in Larkspur. You can find it on Larkspur Landing Circle near the intersection with Old Quarry Road South.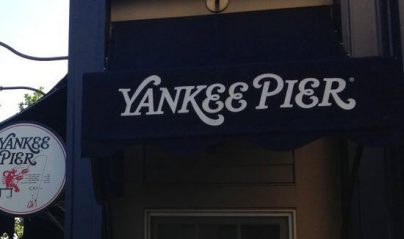 Yankee Pier Larkspur
Yankee Pier is a notable place to go for oysters in Larkspur. They've got plenty of your American classics here including fresh fish like halibut, delicious clam chowder, fantastic biscuits, and fried clams! The interior seating area is warm and cozy, but what's even more romantic and comfortable is either one of their heated outdoor patios, in the front and in the back. The location is actually a historic home from the 1800s, so you'll get a taste of the past while you're dining on the freshest delights of the day. Wonderful for those romantic dates and cozy family get-togethers alike! You have got to try Yankee Pier the next time you're in Larkspur. We've had nothing but positive experiences here! You can find Yankee Pier on Magnolia Avenue between Madrone Avenue and Arch Street.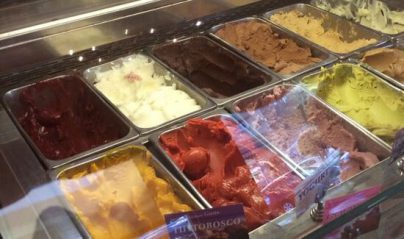 Emporio Rulli
Emporio Rulli is a fabulous Italian bakery and eatery that we have fallen in love with. They've been in business since 1988, which is no surprise because high quality like this doesn't go unnoticed. We love coming in for breakfast or lunch, or just to pick up some delicious baked goods to take home. Their twice cooked tripe is absolutely fantastic, and we love all their chocolates and coffees. Salad lovers will rejoice at the freshness and variety of ingredients. If you're seeking a great quiche in Larkspur, this is also your place! Forget that "other" coffee shop, and come in here for your favorite espresso drinks and even fresh squeezed orange juice! Those who are soon to be married will want to note that they do exquisite wedding cakes here! You can find Emporio Rulli on Magnolia Avenue between Cane Street and East Ward Street.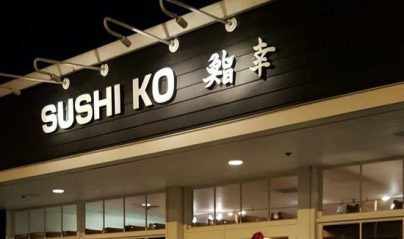 Sushi Ko
If you are looking for the freshest sushi in Larkspur, look no further. Sushi Ko is our favorite spot and we're certain it will become yours too, if it isn't already! If you haven't visited this restaurant yet, it's about time that you do. They've got fantastic edamame, miso soup, and seaweed salads. So flavorful and fresh. The chicken teriyaki is fantastic too, but what we really love is the fresh sushi and of course the sashimi dishes. Sushi Ko's chefs are experts at their craft, and it's fun to sit at the bar and watch them create amazing dishes. We love the intimate setting, and the servers have always been very friendly and accommodating in our experience. We would highly recommend this restaurant to you. You can find Sushi Ko on Larkspur Landing Circle near Old Quarry Rd.
Ward Street Café - CLOSED
Ward Street Café is a very comfortable and intimate bistro style restaurant where you'll enjoy such fresh delicacies as warm avocado prawns sauteed with tomatoes, scallions, rice, and a delicious wine garlic sauce... coconut curry shrimp that is cooked just perfectly and seasoned so divinely... and an excellent beat root salad with goat cheese. Superb! The service is very friendly and fast, and the atmosphere is elegant and charming. They give you a great deal of food for your money, even with the small plates. We also love coming here for brunch. Overall just a very nice dining experience! You can find Ward Street Café at 25 Ward Street. Don't miss this one.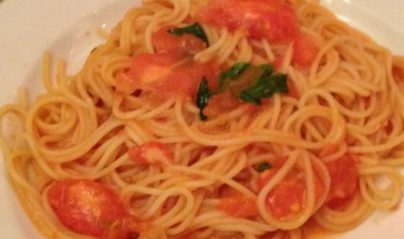 Ristorante Fabrizio - CLOSED
Ristorante Fabrizio is an Italian gem, filled with beautiful decor that feels authentic and genuine, and with a menu that will please even the most choosy taste buds. The waiters and waitresses are very friendly and accommodating here, very helpful if you are having trouble choosing something on their incredible menu. We love their pastas and breads so much we have to admit we're guilty of ordering spaghetti and bread sticks repeatedly. For an appetizer, we would first recommend their grilled eggplant. The flavor is superb. The prices are very affordable when you consider the quality of food and service that you receive here. Add in that beautiful setting and it becomes a bargain! You can find Ristorante Fabrizio on Magnolia Avenue between Cane Street and King Street.