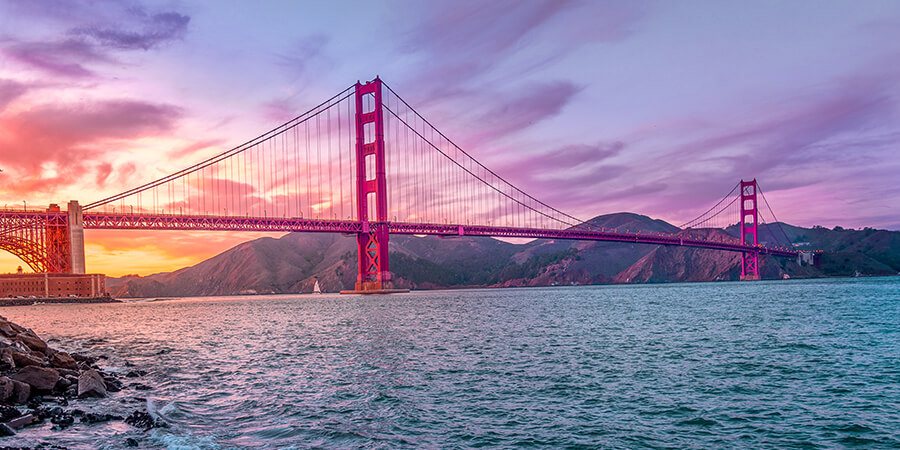 LAGUNITAS-FOREST KNOLLS, CALIFORNIA
is a community composed two towns Lagunitas and Forest Knolls, and actually sits in San Geronimo Valley in Marin County. There's a small population of about 2,000, but there's still quite a bit to do around the area. The attractions in the area include these restaurants and bars, and we hope you'll find the time to visit any of them when you're in the Lagunitas-Forest Knolls area. Jerry Garcia lived and died here, and Janis Joplin's first band also lived here in the mid sixties. Klaus Kinski and Elvin Bishop are two other famous residents. If you're coming into the 94933 and 94938 zip codes, we think you're gonna have a fun time!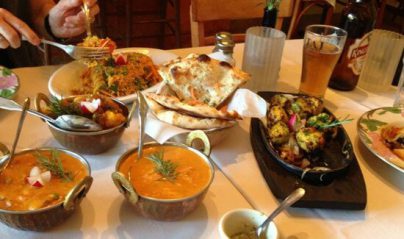 Arti Indian Organic Natural Café
In today's world, many of us are trying to go green, or at least be a little more natural and earthy when it comes to our foods. At Arti Indian Organic Natural Café, you'll be able to take advantage of many delicious vegan and vegetarian Indian dishes that are simply irresistible. The Tandoori Chicken is our favorite dish, and we think you'll love it as well. Everything is cooked to perfection and served with flair. And the service is fantastic too! Add that to the fact that it's served in such a pleasant atmosphere, and you're really got an all around winner. You can find Arti Indian Organic Natural Café at 7282 Sir Francis Drake Boulevard! One of our highest recommendations!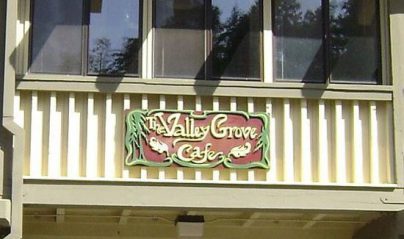 Valley Grove Café - CLOSED
Valley Grove Café is probably our favorite lunch stop in the entire Lagunitas-Forest Knolls area. Valley Grove is great for any mealof the day! To start the mornings, they have a variety of breakfast dishes like pancakes, and for lunch you can nosh on hearty sandwiches and fresh salads that will really fill up even the biggest appetites. We've been very pleased with the well lit ambiance, the friendly staff, and of course the wide variety of dishes on the menu. Everything is just so good, we keep coming back time after time for more. You can find Valley Grove Café between Mountain View Rd and West Cintura Ave on Sir Francis Drake Blvd.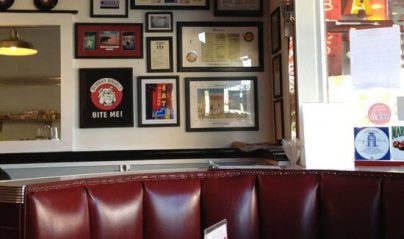 Bubba's Diner - CLOSED
Bubba's Diner may not sound like much, but it's actually the best place for all your American favorites! We love the low key vibe and the old fashioned diner atmosphere, and the service here is just as old fashioned as you'd expect too! They've got much more than the standard diner fare though, including creme brulee French toast, pastrami sando, mini burgers, Kobe beef, meatloaf, and of course fantastic shakes and fountain drinks! Enough said, we are SOLD on this place and we're sure you will be too! Pop on by Bubba's in San Anselmo on San Anselmo Ave!
Cowgirl Creamery
Cowgirl Creamery is located in nearby Point Reyes Station, and we love this place for their giant sandwiches, incredibly flavorful cheeses, great coffee, amazing chocolates, and so much more. All their bakery items are fantastic, and how about those truffles? Everything is just so wonderful here! Let's not forget to mention their wines, which include Point Reyes Blue, one of our very favorites. They also have a wonderful deli takeout counter that you will want to take advantage of when you're here. The cheeses are just out of this world. Have we convinced you yet? Yes? Then head over to Cowgirl Creamery at 80 4th Street in Point Reyes Station, you're gonna love it!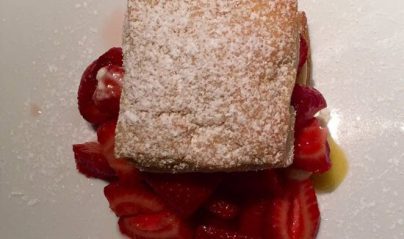 Osteria Stellina
We are happy to suggest Osteria Stellina is an incredible restaurant that combines its organic menu with some of the best wine available around town. Located in nearby Point Reyes Station, you will certainly want to come in for the fine dining experience, and take advantage of their wonderful wine selection while you do. The ingredients are local, organic, and seasonal, and each dish is prepared beautifully. The ambiance is relaxing, contemporary, and beautiful. What more can we say about this restaurant? It's just one of the best around. You can find this lovely restaurant at 11285 Highway 1, only 20 minutes away in Point Reyes Station!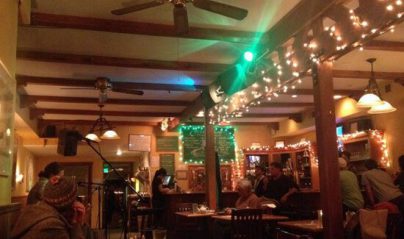 The Sleeping Lady - CLOSED
We suggest The Sleeping Lady is located in nearby Fairfax, and we find that this place is just perfect for large get togethers and private parties! It's also just fine for those intimate dinners for two, or smaller family get togethers. The eggs Benedict is some of the best that we have ever had, and all of their seafood dishes are fantastic too! The live music is centered on jazz, rock, and Irish music, so it's an eclectic mix that will really treat your ears! The service is very attentive, and we just love the entire dining experience here. You can find this great Californian and American restaurant, The Sleeping Lady, at 23 Broadway Boulevard in nearby Fairfax. A definite favorite!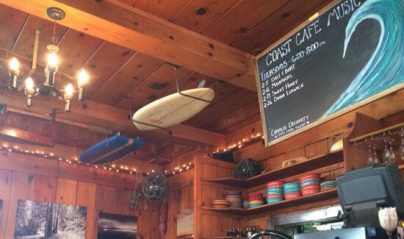 Coast Café
Coast Café is located in nearby Bolinas, and we've simply got to tell you about this place because it's the best around when it comes to delicious seafood! We are absolutely in love with their fried calamari, clam chowder soup, and crab sandwiches. We also have to point out that their coffee is amazing, and it's how many of the local start every morning! You might not expect a seafood café to have such good coffee, but you'll be pleasantly surprised. One of the days that we were here, they had fresh locally caught Thresher Shark on the menu. Now that was a really unique treat. You'll definitely want to check out Coast Café when you're in the area, located at 46 Wharf Road in nearby Bolinas!
Deer Park Villa
This establishment is also located in nearby Fairfax, and it's one of most popular venues for private parties and events, especially weddings! The location is just gorgeous, with beautiful trees and plenty of shade for those sunny days! The food is incredible, and if you love chicken cacciatore, you'll be obsessed with theirs! Deer Park does have a bar so your event can include some awesome cocktails. They also cater other locations, so if you already have a banquet hall in mind but love the food from Deer Park Villa, they'll be happy to accommodate you. Wonderful for weddings... and be sure to take advantage of those outdoor heaters when the weather is cool! The entire experience here is nothing short of exquisite. You'll find Deer Park Villa on Bolinas Road near the intersection with Fawn Ridge in nearby Fairfax.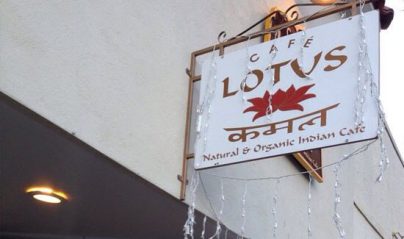 Café Lotus
Café Lotus is an exquisite Indian restaurant that features many organic and vegetarian options that will really please your taste buds. The only word we can think of that adequately describes the dining experience here is savory. You will truly savor every moment from beginning to end. The Tikka Masala will really drive you wild, and just the scent of the curry when you walk through the door will get your appetite revving. Everything is served hot and fresh, and we just love it. Excellent service and an incredible atmosphere. They even have a delightful vegetarian lunch special. Café Lotus can be found at 1912 Sir Francis Drake Blvd, just a few minutes away in Fairfax.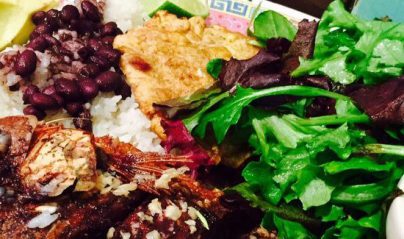 Sol Food Puerto Rican Cuisine
If you're craving Puerto Rican cuisine or looking to try it for the first time, your first choice should be Sol Food Puerto Rican Cuisine! The title alone gets our taste buds going and you can just tell it's going to be an amazing place to dine. If you have never tasted Puerto Rican cooking, this is your chance to try some of the best! The sweet plantains are the best, and we love the pollo al horno with black beans, the garlic shrimp, chicken plate, and the plantain and mango bread pudding! We know that's a lot of dishes, but it's all just so good. You can find Sol Food over in San Rafael at 732 4th St! Don't miss out on this amazing dining experience!