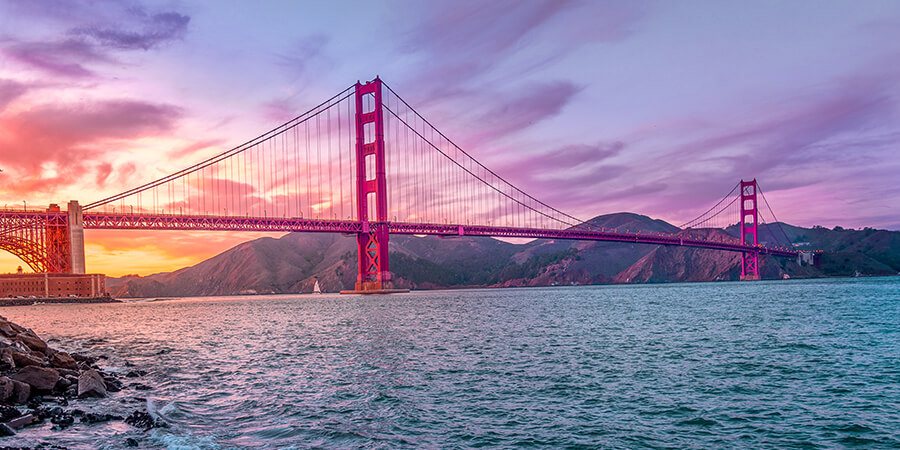 LAFAYETTE, CALIFORNIA
is a city that is of course located in beautiful Contra Costa County, and the population of nearly 24,000 makes it one of the more mid-sized cities surrounding San Francisco. This is one of the more luxurious and upscale cities in the area, and most recently it has been in the news for the Cross Memorial on Highway 24 where citizens have begun to place crosses to memorialize the lives lost in the Iraqi war. There are quite a few celebrities living within city limits, or having lived there at one time or another, including Frankie Beverly, Frank DeVol, Will Forte, Eddie Money, and Joe Montana. If you're coming to the 94549 zip, here are the best places to dine and drink!.
Chow
Chow Restaurant is a cool spot to go with friends or family, or perhaps for a fun date, with many different things on the menu and a great wine selection too! The menu is large and varied, and the ambiance is wonderful, with a fireplace and very spacious seating areas. The offerings here are mostly local and seasonal, which diners who are trying to live a greener lifestyle will appreciate. We'd recommend the lamb burger, any one of the fresh fish dishes, and all of their wonderful salads and appetizers. No matter what you choose you are in for a treat. You can find Chow on Lafayette Circle between Fiesta Lane and Mount Diablo Boulevard.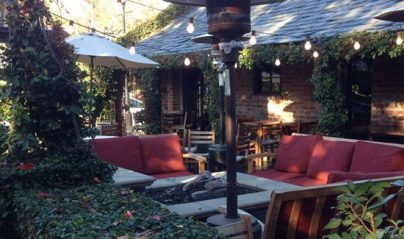 Postino
Postino is our favorite place for Italian in Lafayette, with their fantastic atmosphere, delicious food, and affordable prices (considering what you get for it!). Perhaps one of the most upscale restaurants on our list but it's still casual and comfortable, and we really enjoy the beautiful decor. Their Caesar Salad is one of the best that we've ever had, and we love their short ribs and all of their desserts. You'll definitely want to sit on their elegant terrazo, preferably near the fire pit for warmth on those cooler evenings. The service here is just incredible. It's hard to find a more pleasant dining experience than this one! You will find Postino on Mount Diablo Boulevard near the intersection with Lafayette Circle.
Bo's Barbecue and Catering Restaurant - CLOSED
If you're a lover of barbecue like we are, you have got to give Bo's Barbecue and Catering Restaurant a try in Lafayette. This place has some of hte very best barbecue dishes, but beyond the food, how about those great Belgian and American beers? Ale fans will rejoice... this is some really good stuff! We love the ribs here, and the sauce is just perfect. It's not smoky though, so if you like that, look elsewhere. This is more tangy and sweet with a really great barbecue kick! It's true that the prices are higher here than at most BBQ restaurants, but look at the quality of the food, the great beers and wines, the excellent service... It's well worth the cost. Stop in at Bo's Barbecue on Mount Diablo Boulevard between Brown Avenue and Golden Gate Way.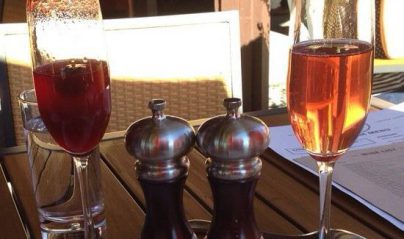 Metro Lafayette
Metro Lafayette is a wonderful French and Californian restaurant that brings you the elegant flavors of Europe along with the more trendy flavors of America. We love it. It's a very fun spot to dine with friends, taking advantage of either their wonderful interior or their beautiful outdoor seating area. The macaroni and cheese is amazing, and so are the mashed potatoes. We really adored their Miso Cod, and we're hoping they will bring that back soon! We love the relaxed vibe and the warm and friendly ambiance! Excellent service too. Metro Lafayette is found on Mount Diablo Boulevard close to 1st Street! Very highly recommended!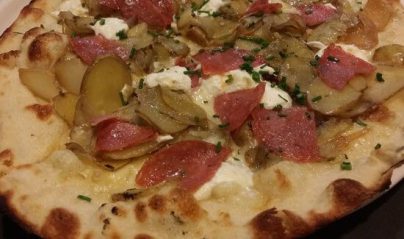 Pizza Antica
Pizza Antica is the place to go in Lafayette for a really great old fashioned pizza pie! You're probably already familiar with their perfect crust, zesty sauce, melty cheese, and fresh toppings, but did you also know that they have wonderful salads? They're just fantastic. We really love the gourmet pizzas that they have here even more than the traditional ones... there's nothing like ordering a thin crust pizza, perhaps the margerita version, or something with goat cheese and fig? Irresistible! It just doesn't get any better than that. Despite all the great offerings, the menu is uncomplicated and easy to understand. You'll be able to find Pizza Antica on Mount Diablo Boulevard between Lafayette Circle and Blanche Lane.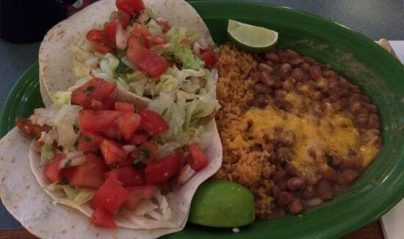 El Charro Mexican Dining
El Charro Mexican Dining is the place to get really great Mexican food... and we mean REALLY great... the enchiladas are so cheesy and the burritos are so packed with flavor! It's been a very long time since we have been to a restaurant this good, and it's good in a very traditional sense. Excellent food, old fashioned service, cozy seating, nice ambiance... They don't have to pull out the bells and whistles here because everything is just such high quality. The chips and salsa are fantastic! Believe it or not, El Charro has been going strong since 1946, and we hope they always will! You can find El Charro on Mount Diablo Boulevard between Elizabeth Street and Carol Lane.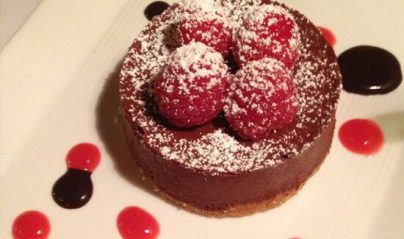 Artisan Bistro
Artisan Bistro... forget about the excellent food, the reason that we go here is for that wine selection! If you're a lover of your reds and your whites, you will find some of the best years from the finest vineyards right here. They've got great coffee here too, with an individual French coffee press for each person, and wonderful bananas foster for dessert! The fresh fish is great here, especially the cod and halibut, and we would also highly recommend the braised oxtail with truffles. And if you love eggs benedict, be sure to try this restaurant for breakfast! It will quickly become a tradition. You'll find Artisan Bistro on Brown Avenue between Hall Lane and Mount Diablo Boulevard.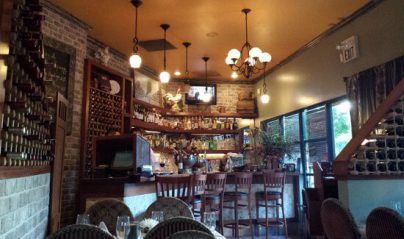 Chevalier Restaurant - CLOSED
Chevalier Restaurant is tucked away in an unassuming shopping center, but please don't judge this book by its cover! It's a very comfortable neighborhood restaurant with some of the very best food in town. The menu consists of traditional French favorites, and they are all prepared just perfectly. The wine list is just as impressive as the menu itself, and the service? Even better! The waitstaff really gives you plenty of attention, making sure that your meal is as pleasant as it can possibly be. We simply love this one. Chevalier Restaurant can be found on Moraga Road near Wilkinson Lane.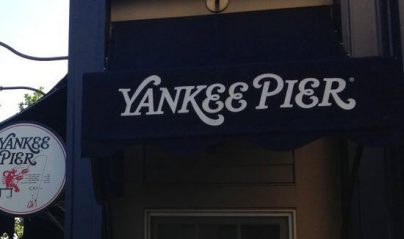 Yankee Pier Lafayette
Yankee Pier Lafayette has got to be the very best seafood restaurant in the city. While the cost here is a little on the high side we don't mind that because you certainly get what you pay for. The halibut is very best we've ever tasted, but you really can't go wrong with any of their local seafood offerings. It's all fantastic. It's always busy here and for good reason! Everybody loves it here so grab a reservation. If you want to beat the crowds, try coming in early on a weekday, but it's likely to be pretty busy even then! You can find Yankee Pier Lafayette on Mount Diablo Boulevard between Dewing Avenue and Lafayette Circle.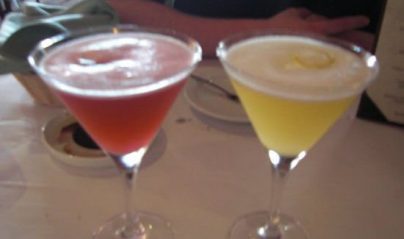 Knoxx Restaurant & Bar - CLOSED
Knoxx Restaurant & Bar is a good option to visit for a quick drink, and they also happen to be one of the best restaurants around. We absolutely love the veal saltimbocca, and their tagliatelle is also really noteworthy. We would highly recommend sitting on the front patio on the warmer nights of the year, and if there's a chill in the air you'll enjoy the romantic interior with your sweetheart. The waitstaff is really friendly and attentive, putting extra effort in to making sure you have a great time. Their cocktails, wines, and beers are all just top notch. Knoxx Restaurant & Bar is located on Mount Diablo Boulevard near the intersection with South Thompson Road.