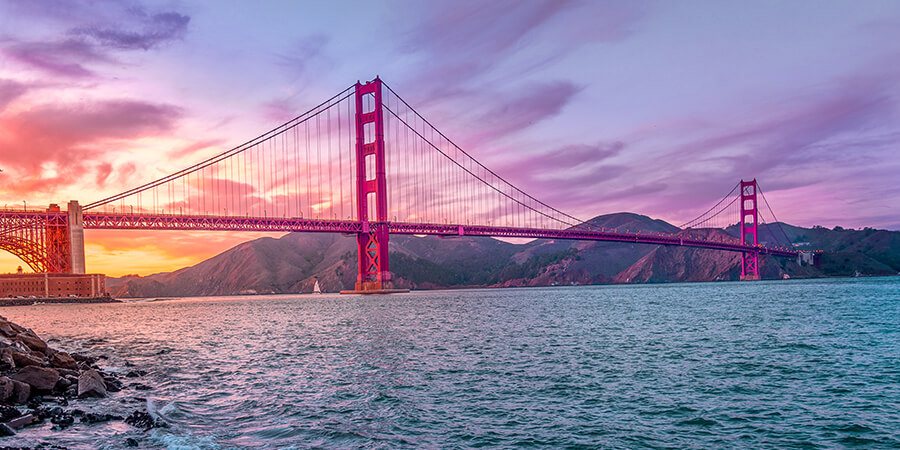 LA SELVA BEACH, CALIFORNIA
is a beautiful little beach town in Santa Cruz County. This is a great place to live, but it's also a great place to visit for anyone who's looking for a fun dining experience. The words "la selva" translate to "the jungle," and it's believed that the name of the community is a reference to the foggy beach atmosphere. The area is very popular with those who like to surf and fish, though the beach is only legally accessible to residents, many people from outside the area bend the rules and access the beach via a semi-dangerous route through the cliffs and over a chainlink fence! The area is also known for its annual Independence Day parade and for its beautiful Christmas displays. If you're visiting the 95076 zip code, be sure to visit these excellent nearby bars and restaurants, all of which are located in nearby Watsonville!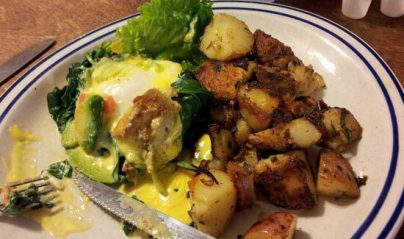 Red Apple Café
Red Apple Café is such a wonderful spot for breakfast! We are huge fans of Eggs Benedict, and theirs is just so good. Even worth a long trip in our opinion! Their omelettes are fantastic as well, and we love their potatoes, and of course those famous pancakes. Who doesn't love this place for breakfast? The coffee is the best that you'll find in town, and sometimes we stop in just for that. When the coffee is that good, there's no doubt that the food is going to be top notch too! In our experience that's always been the case. Red Apple Café can be found in nearby Watsonville on Auto Center Drive near Arthur Road.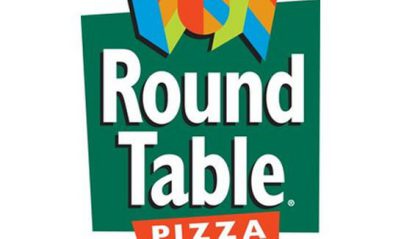 Round Table Pizza
We can't even tell you how many times we have recommended Round Table Pizza to our clients, and the reason for that is of course the family friendly vibe, the excellent service, and the comfortable atmosphere. Not to mention the delicious pizza! The name of the restaurant is of course inspired by the Knights of the Round Table, and hence their King Arthur Pizza is the best on the menu. Everybody that we know just loves it. They don't skimp on the cheese or the toppings here either. Great old fashioned pizza piled with mozzarella, cheddar, and provolone... what more could you want? We love Round Table Pizza, and you can find this location in nearby Watsonville over on Main Street.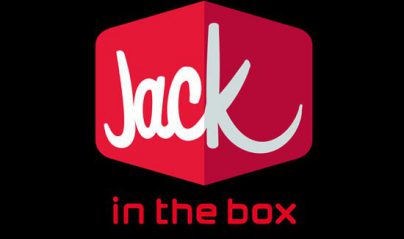 Jack in the Box
You might not expect to find Jack in the Box on this list, but when you're on a party bus excursion and you need a lot of great food fast for all your friends, there is no better place than Jack in the Box. You can load up on all your favorite burgers, their delicious fries, and quench that thirst with a flavorful drink. Jack in the Box is a Californian tradition, and as such we just had to mention it here. When you're in a big hurry, fast food is a must, and Jack in the Box does it right. You can find our buddy Jack in nearby Watsonville, easy to find on South Green Valley Road..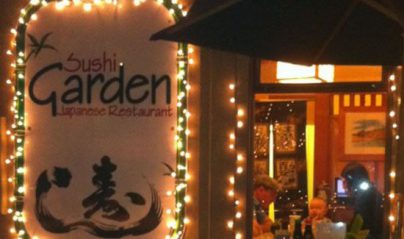 Sushi Garden
Sushi Garden is one of those great sushi restaurants that is a triple threat: Fresh, affordable, and comfortable! Don't be put off by the location, hidden away in a shopping center. What they save on rent they put into the food, and that makes this one of the best places in town to dine. The rolls are all generously sized and delicious, and they've got some baked rolls that will really please your tastebuds too. Some of the very best tempura we have ever tasted, and great deals at lunchtime as well. Which rolls would we recommend the most? Bamboo Curtain and Midori Michi. Hands down. You can find Sushi Garden on Main Street in nearby Watsonville, near the Pennsylvania Drive intersection.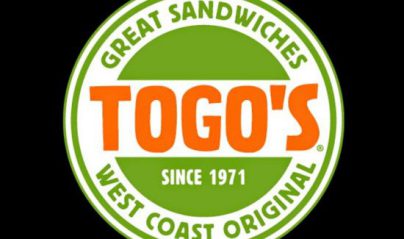 Togo's
Togo's is one of our favorite sandwich stops in the La Selva Beach-Watsonville area, and we tend to think of it as a major upgrade to those other popular sub restaurants. You know who we're talking about. This is really the original, having begun in 1968, and still going strong today for good reason. We just love coming in and choosing all our favorite ingredients, and letting these sandwich experts combine them into the perfect submarine creation for us! Very high quality, just the way it was back in the day. Togo's is located in nearby Watsonville, on Main Street near South Green Valley Road.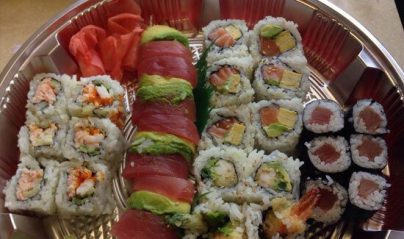 Miyuki Restaurant
Miyuki Restaurant is another great sushi option in Watsonville, and it's a step up from the rest too. The ambiance is really very nice, very elegant yet comfortable, and the best thing in our opinion is that they keep everything so spotless here. We always order the bento boxes because it's probably the best deal for the money, but you're sure to love all of their sushi rolls, and the sashimi dishes are excellent too. Miyuki is one the most popular sushi restaurants around, and that's why we recommend the restaurant so highly. Miyuki Restaurant can be found on East Lake Avenue between Brewington Avenue and Beck Street in Watsonville.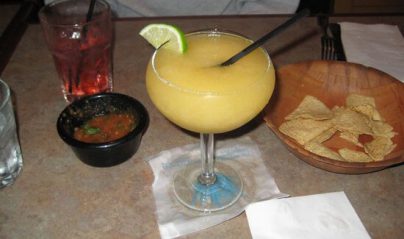 Cilantros
Cilantros is so good when it comes to hot and fresh Mexican food. From our first visit we fell in love with this awesome place, thanks to their huge burritos and enchiladas, and of course those amazing seafood entrees... Everything is covered in delicious cheese and sauce, and we just can't get over the irresistible flavor here. The chips and salsa, in case you're wondering, are fantastic, and they give you a nice portion of them too. Definitely grab a fresh margarita with your meal... They are just so mouth wateringly good. The service is truly outstanding here, very attentive and caring, and the ambiance is authentic and cozy too. Cilantros is located in Watsonville on Main Street near South Green Valley Road.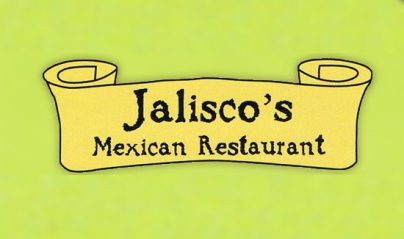 Jalisco Restaurant
Jalisco is yet another great option for Mexican food in Watsonville... with a distinct Californian slant that really puts our taste buds into overdrive! So good! They are known in our circle for their fabulous chiles rellenos, but we'd also highly recommend the beef and chicken enchiladas, and the cheese enchiladas are also a great choice. Be sure to try their homemade guacamole with those chips... it's out of this world. Ask to sit near the fireplace for those romantic dates. You'll love it and so will your date! Jalisco Mexican Restaurant can be found in Watsonville on Main Street near the intersection with West 5th Street.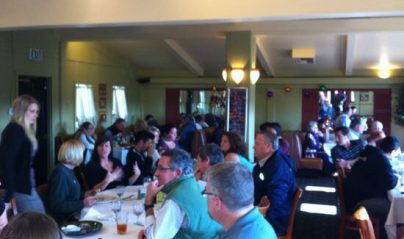 The Green Valley Grill - CLOSED
The popular Green Valley Grill has to be our very highest recommendation in the Watsonville-La Selva Beach area. We know it best as simply GVG, which is what all the locals call it, and there's a reason that everybody goes so crazy for this place! That reason is of course the fabulous seafood. The calamari steak sandwich is our absolute favorite thing on the menu, but you can feel free to order any entree on that menu and know that what you're getting will be out of this world! Great salads too! The Green Valley Grill, or GVG, can be found in Wastonville on Penny Lane.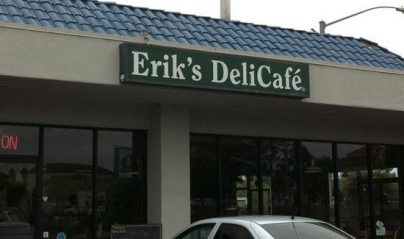 Erik's Deli Café
Erik's Deli Café is such a cozy little farm-style restaurant, very kitschy and cute, with its over the top decor and family-friendly service that you will not find anywhere else. We find ourselves here all the time for their soups and sandwiches, and for any one of their lunch options. There's no better place to bring the family for a bite to eat, or to stop on your lunch hour for a real treat. Erik's Deli Café is a superb choice and is definitely one of our favorites! If you're in the area be sure to stop in! Erik's is easy to find on S Green Valley Rd in Watsonville.