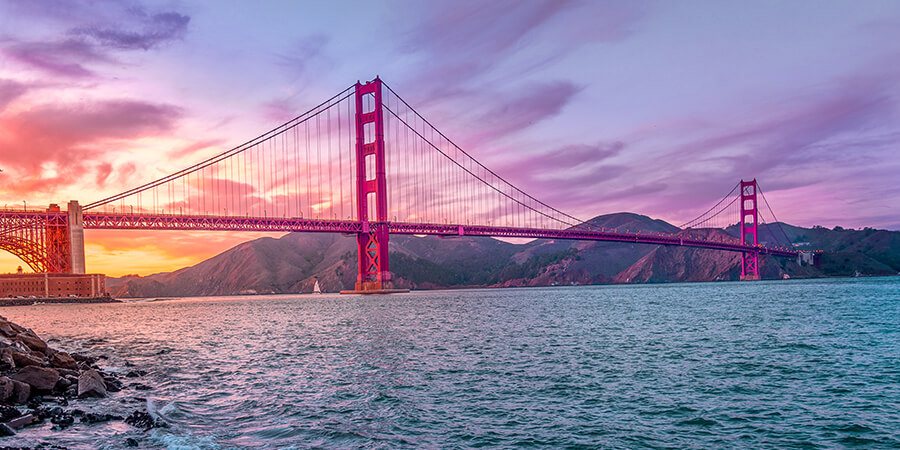 KENTFIELD, CALIFORNIA
is a community located within the county of Marin, populated by more than six thousand residents, and formerly known as Kent, Tamalpais, and Ross Landing, and occupying the zip codes of 94904 and 94914. It is perhaps best known for its excellent schools, which include Adele E. Kent Middle School, Marin Catholic High School, and of course the College of Marin. There are several camps, parks, and theatres in the area that may provide a reason for you to visit! Whatever calls you to the Kentfield area, take a moment to write down at least one or two of the following restaurants and bars to visit while you're here!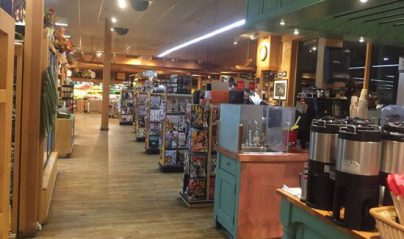 Woodlands Market
Woodlands Market may not be a restaurant in the traditional sense, but we have to recommend it here because it's one of our favorite places in Kentfield to just stop in and grab some great bakery and deli items! There's no quicker way to build your own healthy lunch. Everything is gourmet and delicious! They also have the restaurant that's attached to the grocery store, and we absolutely love coming in for breakfast. The covered patio is a great spot to dine, and the service is really out of this world. You can find Woodlands Market on College Avenue near the intersection with Stadium Way.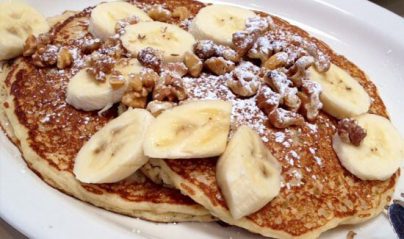 Half Day Cafe
There are few spots in Kentfield that are as healthy for you as Half Day Cafe is. They've got all your American favorites for breakfast and lunch, and we just love the ambiance that is created to look much like a barn as well as a beautiful garden. It's very family friendly, and a very comfortable spot for dates too. The quesadillas are one of our favorite things here, but any of the breakfast offerings will also serve you very well. The waitstaff is so attentive and friendly! We love this place for dine-in and carry-out as well! You can find Half Day Cafe at 848 College Avenue! Very highly recommended!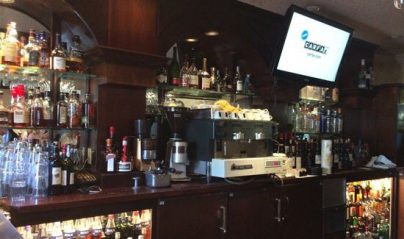 Jason's Restaurant
Jason's Restaurant is a wonderful place to dine with family or friends, or with that special someone. The offerings here consist of Italian specialties, Asian treats, American favorites, and a whole host of fusion flavors. We love the wide variety of food here, because there's something for everybody in your party. We really love the Olive Tapenade, and the Miso Glazed Sea Bass is an excellent choice for an entree. For dinner you can't go wrong with one of their irresistible chocolate sundaes. Wonderful service, and truly impressive ambiance. You will find Jason's Restaurant at 300 Drakes Landing in nearby Greenbrae!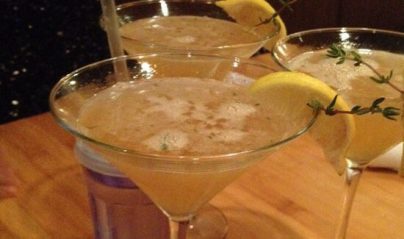 Pacific Cafe
Pacific Cafe is a gorgeous little seafood restaurant that we have simply fallen in love with. They've got an excellent fried calamari appetizer that we can't resist, and any one of their seafood entrees is always a good choice. It would be impossible to choose a favorite, they're all so good! We really love their Inglenook Chablis, and the soups and salads are just the perfect way to begin a wonderful meal. The service is out of this world, very attentive and old fashioned. It's been a long time since we have enjoyed service this good! You will find this excellent restaurant at 850 College Avenue. Very highly recommended.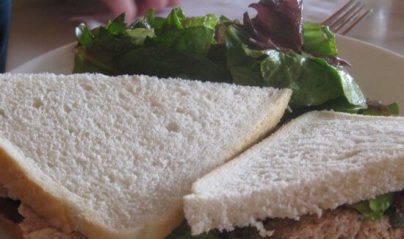 Cafe Z Epicerie - CLOSED
Cafe Z Epicerie is located in the Bon Air Shopping Center in nearby Greenbrae, and we just can't resist this place. They have recently remodeled, so if you haven't been out this way in a while, make it a point to come see what they have done with it. The wine selections are extensive and varied, and the food is just incredible. We love the Moroccan vegetable stew, the chimmichurri, the steak sandwiches, and really just about everything on the menu. It's all such high quality that you can't make a wrong decision here. Everything is good. Cafe Z Epicerie is located within the Bon Air Shopping Center in Greenbrae!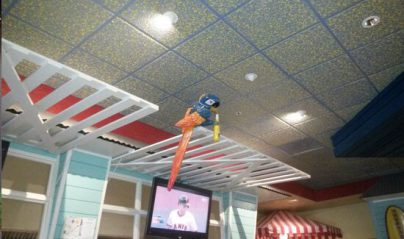 Wipeout Bar & Grill - CLOSED
Wipeout Bar & Grill is such a great place to come and enjoy great food and drinks. We love coming in after a hard day at the office and just basking in the comfortable environment as well as indulging in all their fine food offerings. They've got large TVs scattered throughout the restaurant playing Maverick's big wave competitions, which is the perfect visual soundtrack to a wonderful meal. Everything beachy and surf-style is here, which we of course love! The carne asada tacos are fantastic. We love everything about this place. You can find Wipeout Bar & Grill at 302 Bon Air Center in nearby Greenbrae.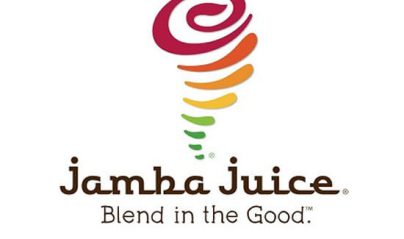 Jamba Juice
Jamba Juice gets a hearty recommendation from us here because it's such a convenient place to stop and grab a really quick lunch. There's no quicker lunch than a liquid one, and their smoothies and other drinks are so natural and fruit-packed that you get tons of nutrients and vitamins in them. They have plenty of great options for vegan and vegetarian diners, and even those with glucose or lactose intolerance will easily find things that work for them. The Mango A Go Go is our fave! And great wheat grass shots too. You can find Jamba Juice in the Bon Air Shopping Center in nearby Greenbrae.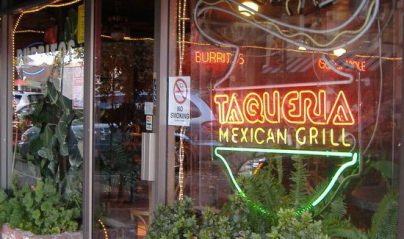 Taqueria Mexican Grill - CLOSED
Taqueria Mexican Grill is our favorite spot for Mexican food in Kentfield! The steak burritos are our absolute favorite thing on the menu, just completely packed with delicious steak, perfectly cooked beans, fluffy rice, and creamy guacamole. Wow. The atmosphere here is old school and comfortable, totally unpretentious, and we love it that way. The service here is top notch. Perfectly crafted burritos and tacos, great service, comfy atmosphere... what more could you want in a classic family-friendly Mexican restaurant like this? Located on Sir Francis Drake Boulevard between Maple Avenue and College Avenue.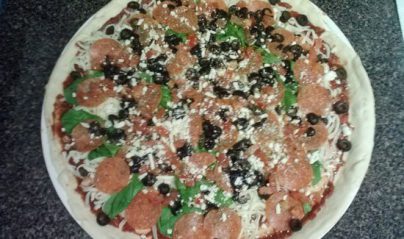 Papa Murphy's Take 'n' Bake Pizza
Papa Murphy's Take 'n' Bake Pizza was the result when Papa Aldo's Pizza and Murphy's Pizza combined in 1995, and we think they're better together than they ever were apart! Though this is a nationwide chain, everything is fresh and prepared daily. They make their own dough, top it with fresh sauces, cheeses, and toppings, and then you can just pick it up and pop it in the oven for dinner. It doesn't get any easier than that, and it definitely doesn't get any tastier than that! We just love this place. You can find Papa Murphy's Take 'n' Bake Pizza in the Bon Air Center in nearby Greenbrae.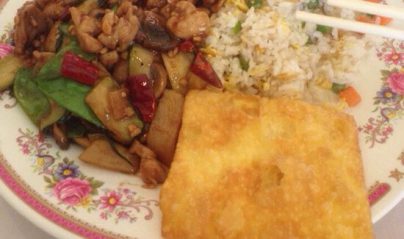 Kin Wah Restaurant
Kin Wah Restaurant is just a great little Chinese place where you can get some really good food on the cheap. This isn't one of those pretentious gourmet places, so if you're unable to appreciate a hole in the wall Chinese restaurant for what it is, look elsewhere! We love it here. They've got cheap lunch specials with great sized portions, including both stir-fried, sauteed, and deep fried favorites. Try the Orange Chicken and the General Tso's Chicken! They're fantastic! Kin Wah Restaurant is located at 937 Sir Francis Drake Boulevard!