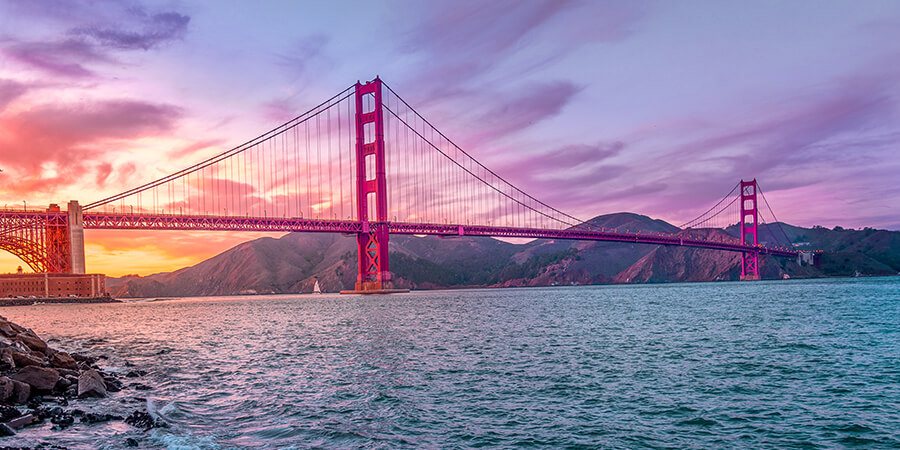 INVERNESS, CALIFORNIA
is in the western part of Marin County. It's located north of San Francisco, within our service range, and it's covered by the zip code of 94937. Inverness is primarily a residential community, with Point Reyes National Seashore being one of the main attractions in the area that does bring in tourists, as well as some marinas and piers to serve the boating and yachting communities. However, Inverness does boast it's own scenic beaches and shoreline. There are a few hotels and inns at which to stay in the area too. If you're coming to Inverness, take note of these wonderful dining establishments that are located in both Inverness and nearby Point Reyes Station, within driving distance!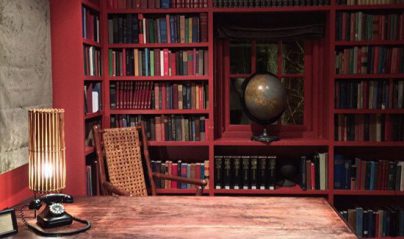 Manka's Inverness Lodge and Restaurant
Manka's Inverness Lodge and Restaurant is a really fantastic place to go for game meats, and since it's such a rustic lodge-like atmosphere, you really feel as if you have taken a weekend for a getaway to a hunting lodge somewhere. We really do enjoy staying at the lodge too. This cozy lodge is an incredibly relaxing place to stay when you're here in Inverness. The rooms are so picturesque and have a very calming vibe; you'll love having a space to relax and soak up that ambiance and feel so refreshed by the time you're ready to go back home. A real wilderness-inspired escape! Whether you're planning to stay at the lodge or just enjoy a really great meal of wild game, you can find Manka's Inverness Lodge and Restaurant at 30 Callendar Way. Very highly recommended.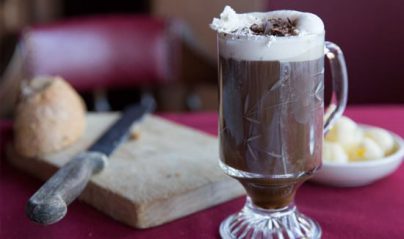 Vladimir's Czech Restaurant
Vladimir's Czech Restaurant is a unique place, as it's not often you come across authentic Czech food! It's one of our preferred choices in the area, with the very best Pilsner Urquell beer, a nice selection of shots and drink specials, and of course all the wonderful traditional Czech meals that will fill your tummy and never leave you hungry! They keep it basic and old fashioned here, which many find to be comfortable, and we hope they never change it a bit! The food is just wonderful and so is the service. If you're unsure of what to try, let us suggest the cabbage roll, wiener snitzel, or the amazing apple strudel! You can find Vladimir's Czech Restaurant at 12785 Sir Francis Drake Boulevard. Don't miss it!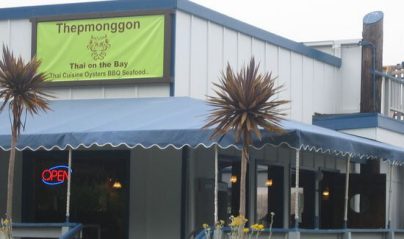 Thepmonggon Thai on the Bay - CLOSED
Thepmonggon Thai on the Bay has garnered our recommendation several times, and why? Because of the delicious Thai food and the wonderful atmosphere of course! Their Pad Thai is amazing with perfectly cooked noodles and flavor sauce and a variety of vegetables, and we also really enjoy their angel wings. The chicken satay is an essential, and the green curry is one of our favorite dishes on the menu. Great tom ka ga too. We could drone on and on about all the dishes that are so irresistible here, but we really recommend that you just head on over there and find out for yourself how good it is! You'll be able to locate Thepmonggon Thai on the Bay at 12938 Sir Francis Drake Boulevard.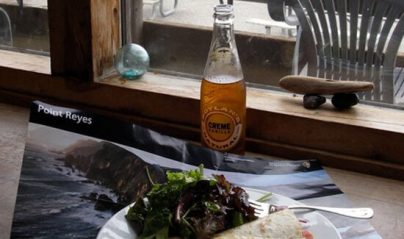 Drake's Beach Café - CLOSED
One of the most classic cafés in the area is Drake's Beach Café, having been in business here since 1975 and somehow still in its prime! The locally sourced fresh ingredients are one of the things that makes this one such a winner. We love their hamburgers, their oyster tacos, and of course those delectable hot cocoas and coffees. If you've spent a long day at the beach, it's wonderful to sit over coffee or hot chocolate with your friends and just recap the day's events. The service at Drake's is wonderful and we can say that it's some of the best service we've had in a diner style restaurant, and we just love the entire staff. Drake's Beach Café can be found at 1 Drakes Beach Road and we highly recommend it!
Priscilla's Pizzeria & Café - CLOSED
Priscilla's Pizzeria & Café is a very charming pizzeria here in Inverness, but the delicious offerings here go far beyond just pizza. We really love their tasty fish tacos, their flavorful barbecue sandwiches, and of course that inimitable white bean soup! The pizza is truly gourmet, with handmade crust, delicious house-made sauce, and a huge variety of fresh toppings. They even serve oysters here, and they're very good, which is a really pleasant surprise at a piazza joint! You can enjoy the fresh food at Priscilla's Pizzeria & Café on Sir Francis Drake Boulevard between Inverness Way and Adler Lane.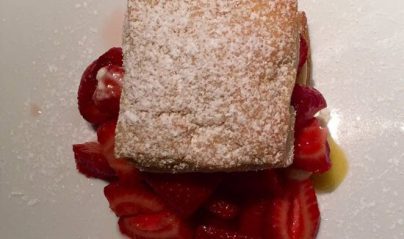 Osteria Stellina
Osteria Stellina is one of our top picks in nearby Point Reyes Station, just a short drive from Inverness, because they have such wonderful Italian fare and a really amazing wine bar. Everything is locally sourced and organic, so you can really enjoy your pizza, pasta, and entrées while knowing that you're giving your body something that is natural and healthy. When it comes to the wines, they pair so well with all of the entrées, and they've really got an extensive selection to choose from. Osteria Stellina is one of the greenest or most environmentally conscious restaurants that we have visited in the area. We absolutely love this place and we hope you'll head on over to 11285 Highway 1 in Point Reyes Station to give them a try!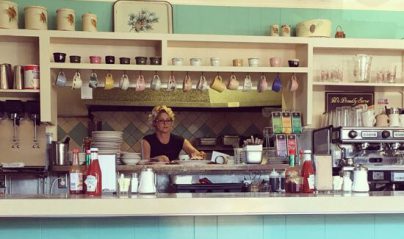 Pine Cone Diner - CLOSED
The lovely Pine Cone Diner in nearby Point Reyes Station is such a wonderful little breakfast nook. We always look forward to stopping by for their delicious hash browns and biscuits, and their eggs are just so fluffy and divine. If you do get the biscuits, we highly recommend slathering them in that delicious mouth watering gravy! It's seriously some of the best biscuits and gravy you can get. The ambiance is one of our favorites in the area, because it's so old fashioned and pleasant. Just about everybody who lives in the area comes here for breakfast, and there's no wonder why. 60 4th Street in Point Reyes Station is where you'll find this diner. Do not miss this one!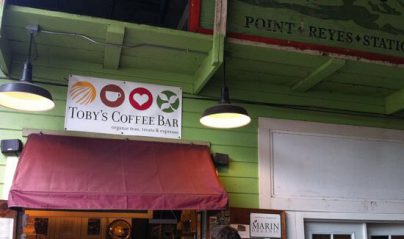 Toby's CoffeeBar
Toby's CoffeeBar is one of the most eclectic businesses that you'll ever set foot in. And that's an understatement! The main coffee bar is of course a straightforward place to chill out and enjoy some great coffee, but attached to that you'll find a feed store for farm animals with hay bales all over the place, a yoga studio where many people come to take classes and get fit, and an art gallery and souvenir shop where you can pick up some interesting art pieces to take home with you. Though it sounds like such a random mix, everybody in town loves it here and we do too. You'll just have to visit and check it out for yourself. You can find Toby's CoffeeBar at 11250 Highway 1 in nearby Point Reyes Station!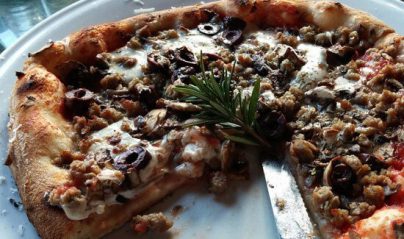 Café Reyes
Café Reyes is also located in Point Reyes Station. We come here primarily for the fantastic fish tacos, but we also really enjoy their organic soups, and their oysters are also to die for! They have more than seafood, though, with a menu that also includes Mexican food, Italian food, and fresh salads. Their burritos and salads are also something that we love to stop in for as often as we can, and the pizza is a weekend highlight for us! If you like to have a drink or two with your dinner (or even lunch), Café Reyes has you covered! Their beer and wine selection is great.. Café Reyes is conveniently located at in Point Reyes Station, at 11101 State Route 1. Just a wonderful place to go any day of the week.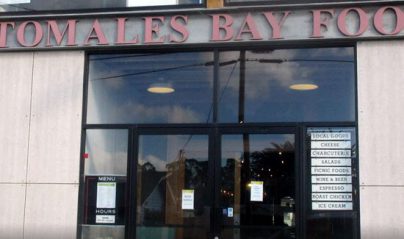 Indian Peach
Indian Peach is a local catering company and they are a perfect choice for any events you might be planning. They always deliver a positive experience, with delicious food, great service, and an overall quality that will surely impress your guests. They will work with you to built the menu for your event. If you're planning to serve seafood, we have to suggest their dungeness crab! We also love their delicious green salads and their perfectly prepared pasta salads. Everything is fresh and the flavors are superb. We've known several clients who have hired them and we can attest that they are consistently on point. We'd very highly recommend Indian Peach to you for any of your private events. Indian Peach is located at 11201 California 1 in nearby Point Reyes Station!