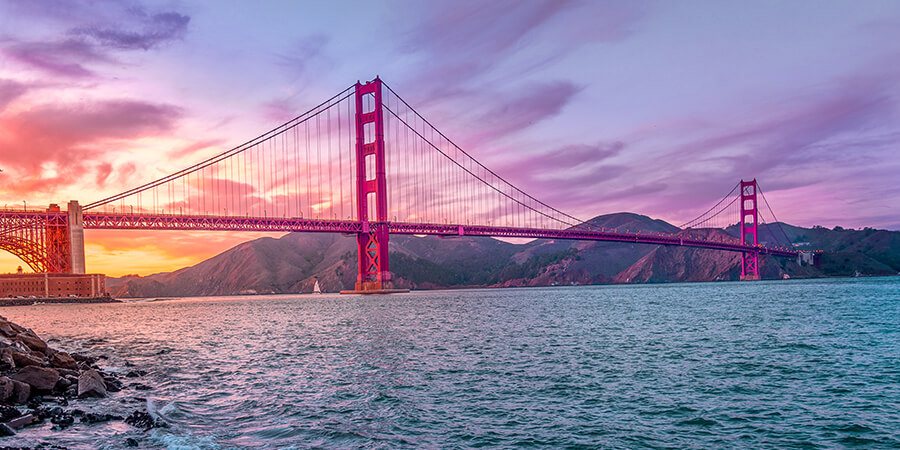 INVERNESS PARK, CALIFORNIA
is a small community in Marin County. This small town is located near Point Reyes Station and Inverness, even making use of the Point Reyes Station post office. It's located directly across from the Point Reyes National Seashore, making it a beautiful place to visit any time of the year. If you're coming into the 94956 zip code, you will certainly need to know the best places to eat and stop for drinks in and around this area. Here are our top picks for bars and restaurants in and around Inverness Park, most of them located just a couple of minutes up the road in Point Reyes Station!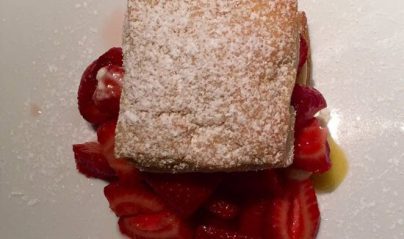 Osteria Stellina
Osteria Stellina is a wonderful combination of an Italian restaurant and a fine wine bar, with a heavy focus on offering delicious organic foods along with the finest wines available. The foods here are locally sourced and organic, so you can feel good about the nourishment you're taking in. The service here is of the utmost quality, both friendly and attentive. We love the pastas and pizzas here, although we're sure you'll love everything on the menu. The desserts manage to be sweet and satisfying without being too rich or heavy. Each item is just as high quality as the one before it. You can find this elegant and charming restaurant in Point Reyes Station at 11285 Highway 1! You won't want to miss out on this place!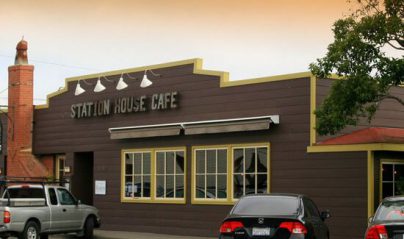 Station House Café
The Station House is an eclectic café that offers a wide variety of food choices in an environment that is pleasing to all the senses. They've got a lot of your favorite bar fare type favorites here, plus seafood dishes, and great breakfasts. We love their steaks. They feature locally sourced fish, organic produce, and range-fed meats. Wonderful soups, breads, and drinks too. You can really feel good about the high quality food that you receive here. You can find Station House Café In Point Reyes Station, at 11180 California Hwy 1.
Cowgirl Creamery
The Cowgirl Creamery, though not a restaurant, is included on this list because coming to the Inverness Park/Point Reyes Station area without stopping into this gourmet cheese store would be nothing short of a crime! We love coming in and enjoying the free samples (try the Point Reyes Bleu Cheese! It's fantastic). If you love wine, you'll be very pleased with the fine selection here, including Russian River wines and Point Reyes wines. And if you happen to be hungry, you will really enjoy that deli counter, and the oysters! They oysters are just fantastic. Stop by the Cowgirl Creamery to pick up some essentials by heading over to 80 4th Street in Point Reyes Station.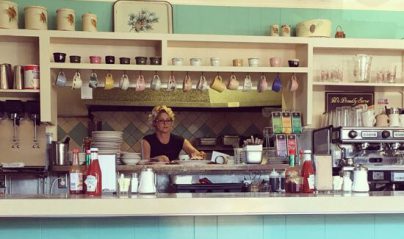 Pine Cone Diner - CLOSED
In Point Reyes Station you'll find the Pine Cone Diner, a cozy little coffee shop and diner where you can come in to enjoy delicious sandwiches, breakfast items, and of course coffee. Their coffee is truly top notch, old fashioned and good. The items on the menu seem like standard diner fare, but you'll see when your order arrives that it's a cut above the rest. We really love their breakfast sandwiches, and their hash browns and biscuits are just perfect. Great gravy too! Stop on by for a delicious hot meal at the PCD located at 60 4th Street!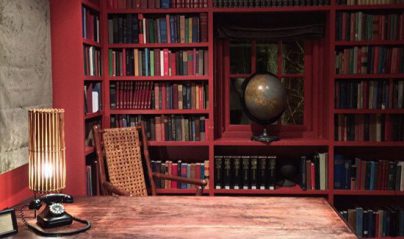 Manka's Inverness Lodge and Restaurant
Over in nearby Inverness, you'll find the beautiful Manka's Inverness Lodge and Restaurant. The lodge itself happens to be on of the most beautiful local getaway spots, but you can enjoy the restaurant without having to book a room. The menu is heavily focused on delicious game meats, so if you are looking for something a bit more wild than what you'll find at the other restaurants in the area, this is it. If you do decide to stay for a night or two, you definitely won't be disappointed. A stay at this lodge includes a relaxing ambiance, comfortable reading chairs by the fireplace, and a vintage decor. Truly exquisite amenities here. You will find Manka's Lodge in Inverness, specifically at 30 Callendar Way.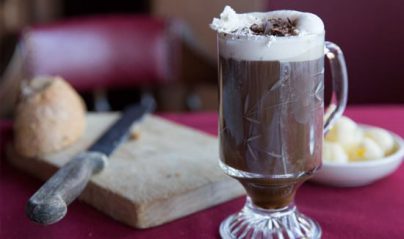 Vladimir's Czech Restaurant
Vladimir's Czech Restaurant is one of the most unusual places to dine in the Inverness/Inverness Park area. We love the Pilsner Urquell beer, and all of their shots are fantastic too. You'll be treated to a dinner of traditional Czech food, and best of all it's all enjoyed in a deliciously old fashioned atmosphere. We recommend the house made Goulash or cabbage rolls to start and for dessert their strudel is to die for! The place appears to have never been updated beyond the necessities, and we love it that way. It's like stepping back in time, to the days when both the decor and the service were hundreds of times better than they are today. You can visit Vladimir's Czech Restaurant at 12785 Sir Francis Drake Boulevard in Inverness.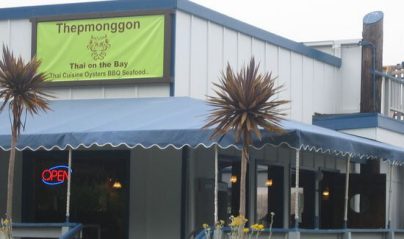 Thepmonggon Thai - CLOSED
Thepmonggon Thai on the Bay is one of our favorite Thai restaurants in the Inverness area. Thepmonggon has both indoor and outdoor seating options, and if you choose the outdoor seating you'll enjoy a gorgeous view of Tamales Bay. We love their oyster sampler so much that we order it every time, and they've also got great angel wings and pad Thai. Their Tom Ka Ga is also fantastic, and we love all of their rolls and chicken satay too. Truly excellent green curry as well! The flavor of their spices are unique and they put so much care into each dish! Check out Thepmonggon Thai in Inverness at 12938 Sir Francis Drake Blvd.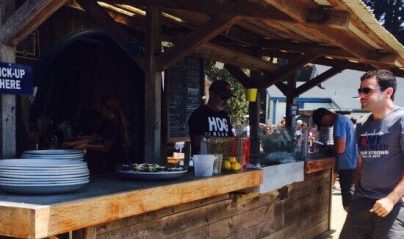 Hog Island Oyster
One of the on line reviews of Hog Island Oyster describes it as "like biting into the sea," and we can't think of better words to describe this excellent oyster farm! This is a fun place to bring your family or guests from out of town. You can either bring your own shucking gloves or rent some when you get there, and we do recommend that you bring your own picnic gear and charcoal. You'll want to call ahead and make a reservation, because those picnic tables get filled up quickly. This is such a fun thing to do with the family or a group of friends. We think you'll love an afternoon out at Hog Island Oyster, you can get here by heading to 20215 California Hwy 1, Marshall, CA.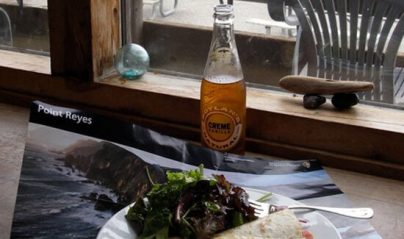 Drake's Beach Café - CLOSED
Drake's Beach Café is al fresco dining at its best! It's been going strong since 1975, which says a lot about the high quality and wonderful service. The ingredients are all fresh and locally sourced, and their menu, though small, is varied and unusual. The hamburgers, while being one of the more basic items on the menu, are fantastic, maybe even the best in town. We also love their oyster tacos, and their coffees and hot cocoas are just perfect! Drake's offers a very casual and comfortable atmosphere with a relaxing vibe, so it's a great place to stop in after a long day at the beach. Drake's Beach Road in Inverness is where you can find this great café!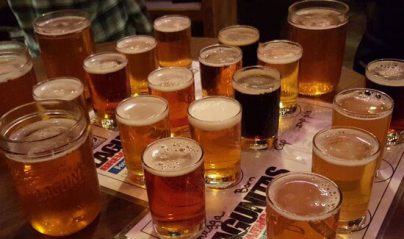 Lagunitas Brewing Co
Lagunitas Brewing Co is THE spot for great beer in the Inverness Park area, located in nearby Petaluma. If you love microbrews and craft brews, you will certainly want to head into their beer garden to enjoy a few cold ones. Their beer menu is incredibly diverse! As you know, you can purchase Lagunitas beer at various markets, but if you come in you can enjoy brews that aren't available outside the brewery. You can even take a guided tour of their brewery! They've got great food here including all your pub favorites, but we come here strictly for the beer. Lagunitas Brewing can be found over in Petaluma at 1280 N McDowell Blvd!