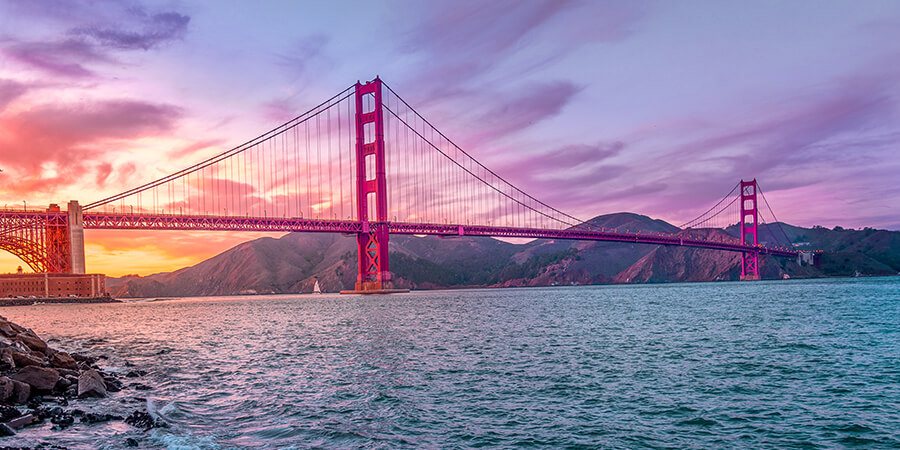 INTERLAKEN, CALIFORNIA
is a small populated area of approximately 7,000 in Santa Cruz County, and we are proud to provide our transportation services to this community! Interlaken is a beautiful town with breathtaking scenery. Some reasons to visit the area immediately surrounding Interlaken include Watsonville's Agricultural History Project Museum, Gilroy Gardens, Watsonville's Spring Hills Golf Course, and of course all the great hunting and fishing areas within Interlaken itself. No matter your reason for traveling to this pristine area, you will want to check out some of the great places below to eat and drink! Each of them is in or near the 95076 zip code! Here are our personal favorites.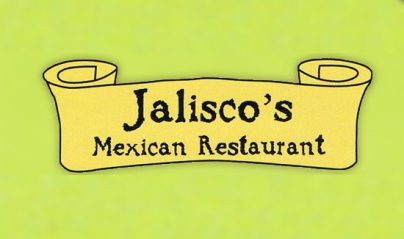 Jalisco Restaurant
Jalisco Restaurant is your source in nearby Watsonville for the freshest and most delicious Mexican food. It's more Californian than traditional Mexican, and we love the flavor twist! The best thing is without a doubt the chiles rellenos, but a close second would be the cheese enchiladas. We also really enjoy the beef and chicken fajitas. Everything here is prepared with expertise, including their incredible guacamole. It couldn't be any more flavorful than it is! For romantic dates, be sure to sit near their cozy fireplace. Jalisco Restaurant is found on Main St in Watsonville, near the intersection with West 5th.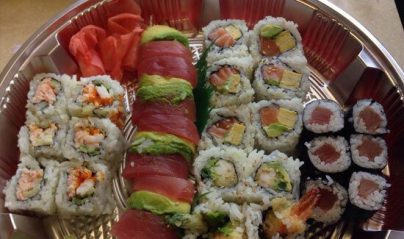 Miyuki Restaurant
Miyuki Restaurant is all about delicious and expertly prepared sushi! If you're as big of a fan of great sushi as we are, you don't want to miss out on this great sushi joint. Their sashimi dishes are the best we've ever tasted, and the sushi rolls are of course superb. All your traditional favorites are here, and they're all prepared just perfectly. It's a joy to watch the sushi chefs prepare our meal here. The atmosphere of this restaurant is beautiful and very clean. You really feel like you're treating yourself to something special when you come here. Miyuki Restaurant is located in nearby Watsonville, on East Lake between Brewington Avenue and Beck.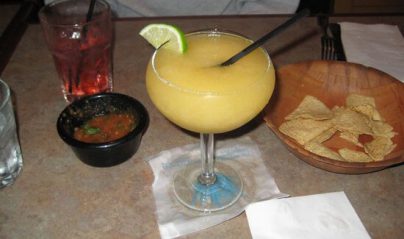 Cilantros
Cilantros is of course also known for their amazing Mexican food, and it would be tough to decide which one between this and the previous restaurant is better! They are both just so good. This one is better for seafood lovers because they have so many choices that incorporate shrimp and seafood. We really love the huge burritos here, and they're just covered in incredible cheeses and sauces that play up the flavors that are wrapped inside those delicious tortillas. Best chips and salsa ever too! The margaritas are fresh and flavorful, and nice and strong. The ambiance is clean and comfortable. If you want to treat yourself to a great Mexican meal tonight, check out Cilantros in Watsonville, on Main Street near South Green Valley Road.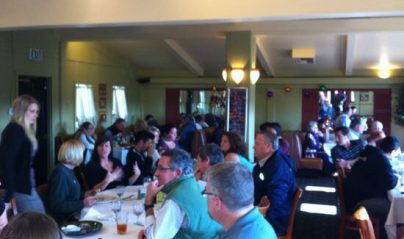 The Green Valley Grill
Okay seafood lovers, listen up! The Green Valley Grill is an absolute must for you. The regulars call it simply GVG, and the reason that they are so popular is because of their wonderful Californian seafood dishes. The calimari steak sandwich is one of the dishes we here the most great things about, and we suggest you pair it with one of their fresh green salads. Every dish on the menu is fantastic, though, so order anything and you're sure to be pleased! Superbly fresh and incredibly flavorful. Over on Penny Lane in Watsonville is where you'll find Green Valley!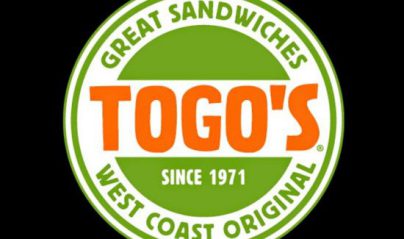 Togo's
It's rare that we recommend a chain restaurant, but we really enjoy stopping in to Togo's after a long day at work to pick up a really great sandwich to take home. Like Subway, but much better, Togo's lets you pick out your own meat and veggies, as well as the bread that they pile it onto, and the sauces too. They put it all together just right, and it's always fantastically fresh. Togo's has been going strong since 1968 if you can believe that! We love supporting a franchise that is this good. For dine-in or carry-out, you can't beat Togo's. On Main Street near South Green Valley Road in Watsonville.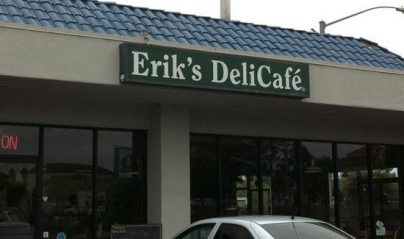 Erik's DeliCafé
If you haven't tried Erik's DeliCafé yet, you're in for a treat. The atmosphere here is crafted to evoke an Americana farm style feeling, and the best part of it is that they coordinate that old fashioned service with it so you really get the full experience. It's not just a matter of cute decor; it's a way of serving the customers that you so rarely see nowadays. Lunch is always a great time of day to stop in, with some of the best sandwiches and soups in town. You can always grab a great hearty meal here. Erik's DeliCafé can be found over in Watsonville on S Green Valley Rd. It's between California 152 and Green Meadow.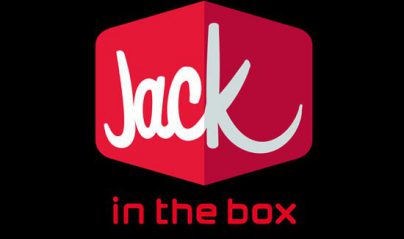 Jack in the Box
Didn't expect to see Jack in the Box on this list, did you? Well, we have to recommend it because it's such a classic piece of California, and we have several guests who request a stop here. This is the place that introduced the drive thru to the world, and you've got to admit that on a busy day when you barely have time to grab lunch, stopping at the drive thru for a quick burger and fries is the quickest and most delicious fast food option! This restaurant blows all the other fast food joints out of the water! This particular Jack in the Box is convenient and easy to find on Green Valley Rd in Watsonville.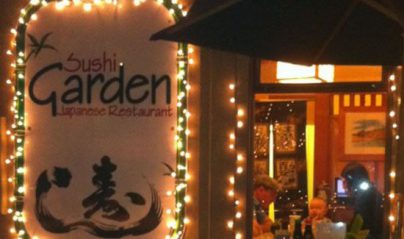 Sushi Garden
Sushi Garden the top sushi destination in the Interlaken-Watsonville area, because not only is the food fantastic, but the prices are unbelievably cheap. We don't know how they do it, but the food is fantastic! The location is a little bit hard to miss in a shopping center, but it's worth a visit! Lunch is the best time to come in and save a few bucks, and we'd recommend their baked rolls and tempura. Some of the other popular things on the menu are the Bamboo Curtain and the Midori Michi, so consider those if you're new to sushi. Sushi Garden is located in Watsonville, on Main Street near Pennsylvania Drive.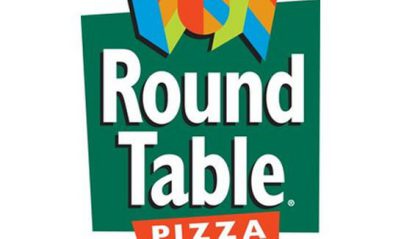 Round Table Pizza
We couldn't forget to include Round Table Pizza on this list of our favorite restaurants in Watsonville and Interlaken! There's just nothing else like their carefully blended combination of provolone, mozzarella, and cheddar to make the perfect pizza. And the crust and sauce are awesome, and the toppings are always generously topped on. Of course the restaurant is named for the Camelot's round table, and their King Arthur Pizza is truly supreme! We love the family friendly atmosphere and the old fashioned service. Round Table Pizza is found in Watsonville on Main Street near South Green Valley Road.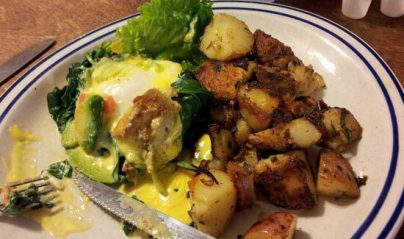 Red Apple Café
For breakfast, you simply can't find a better place than Red Apple Café. We are lovers of eggs Benedict, and theirs is the best in town. If you love omelettes, they also do these just perfectly, very fluffy and filled with all your favorite fresh ingredients. For pancake and potato fans, they've got you covered, and how about that delicious coffee? Some of the best around, always kept fresh, and your cup will never go cold or empty! Very highly recommended for a hearty and filling breakfast! Located in Watsonville on Auto center Dr.