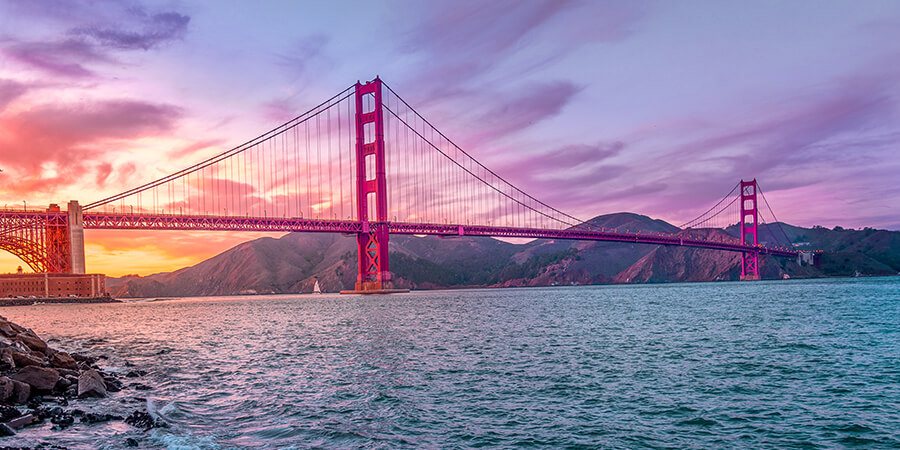 HERCULES, CALIFORNIA
is a lovely city in western Contra Costa County, nicknamed "The Dynamic City on the Bay," and perhaps known for its gorgeous Lake Refugio. Close to 20,000 people call Hercules home, and they are currently working hard to improve the area with new developments and businesses, as well as implementing new land use guidelines and making it a more pedestrian-friendly area. You may be coming into the 94547 are to visit Refugio Valley Park, the Hercules Community Swim Center, Foxboro Park, or Woodfield Park, or simply to dine and drink! In any case you'll need to know the city's best restaurants and bars so you can enjoy a night out. Here they are!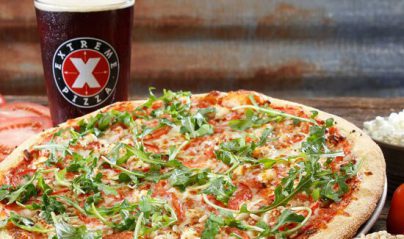 Extreme Pizza
Extreme Pizza has got to be our favorite pizza spot in all of Hercules. They've got such a wide array of wild toppings, how could you possibly resist it? If you are a lover of extreme flavor like we are, you'll definitely want to check it out. They have a variety of fresh and flavorful toppings, making for a very large menu. The "Yard Sale" is our favorite pizza, and we recommend that you try it! The "Peace in the Middle East" is another one of our favorites. We love the environment here just as much as we love the food, from the extreme sports pumping through all the televisions to the counters crafted from snowboards! And how about all that awesome sports memorabilia on the walls? It doesn't get any better than this! You can find Extreme PIzza on San Pablo Avenue between Tsushima Street and Hercules Avenue!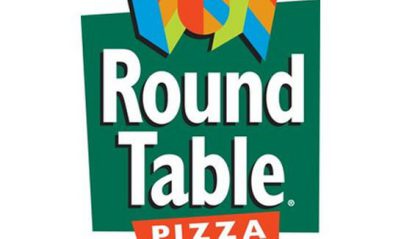 Round Table Pizza
Another pizza restaurant that always gets our recommendation no matter which location we're talking about, is Round Table Pizza! We adore this pizza joint because they deliver a more traditional dining experience with some of the best pizza pies you'll ever taste. We love both their skinny super-thin crust pizzas and their pan pizzas. There's nothing better than pairing one of those with a crisp salad, and perhaps some bread sticks. The Maui Zaui is our favorite pizza on the menu, and of course you can't go wrong with the standard pepperoni and cheese! Everybody loves that. Great pizzas, fun atmosphere, and great service. Very family friendly. Round Table Pizza is located at 1511 Sycamore Avenue.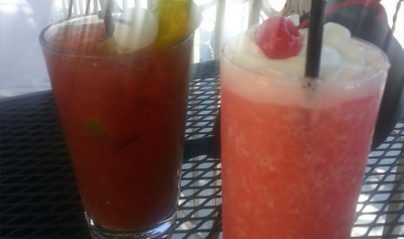 The Powder Keg
The Powder Keg sounds like it would be a dive bar, but don't let the name fool you. It's a great seafood restaurant that also has all your classic American favorites including sandwiches, salads, and soups! This is a great place to grab a quick lunch - we suggest enjoying their shrimp salad sandwich with their clam chowder, but you'll surely love anything you order. All of their food is fresh, homemade, and so delicious. The turkey club sandwich is also a great choice. This is a good spot for breakfast too, though it can get a little packed on the weekends so we'd recommend it more on the weekdays. In the evening it turns into more of a pub scene, which we enjoy too! You will find The Powder Keg at 2132 Railroad Avenue.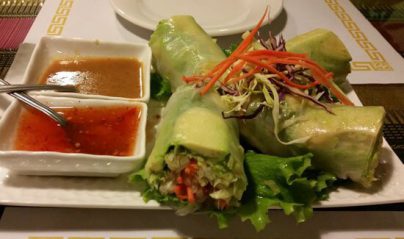 Won Thai Cuisine
We love the clever word play here. "Want Thai Cuisine?" Then try "Won Thai Cuisine." Gotta love it. The restaurant is very clean and comfortable, and the menu is large, with lots of different choices including your traditional favorites like Pad Thai, and some more unusual choices that you may never have heard of before. The customer service is top notch here in our experience. We've always been treated very well and they always come around to ask if you need anything else and to be sure that you're happy with your meal. Be aware that is that it's cash only for takeout, but it's good enough to warrant a quick stop at the ATM beforehand! Just wonderful food! You can find Won Thai Cuisine at 844 Willow Avenue.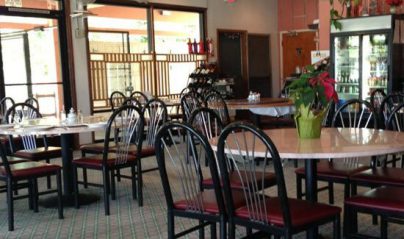 Dragon Terrace
Dragon Terrace is just incredible when it comes to great Chinese food! It's true that they're a bit more expensive than the other Asian restaurants in the area, but none of those even come close to the quality that you receive here. The quantity is just average, but the quality is superb! We adore their walnut prawns, and their chow fun is the best in town! Dragon's talented chefs can craft an amazing meal for you, and we have trusted them time after time to do just that. Dragon Terrace always offers a pleasant dining experience in a very lovely atmosphere. Dragon Terrace is located at 1581 Sycamore Avenue.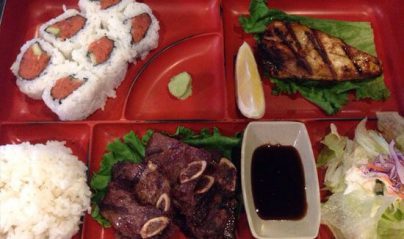 Shinsen Sushi - CLOSED
Shinsen Sushi is one of the finest sushi restaurant in the Hercules area. Shinsen brews the best green tea you'll ever taste, served nice and hot, and they always make sure that your cups are filled. They've got wonderful sashimi and sushi rolls here, and also some incredible Udon dishes that will really fill your tummy and warm you up on those cool winter days. You'd never know from the exterior that this is such a fabulous restaurant, with fresh food, big servings, wonderful service, and prices that will keep your coming back. You'llfind Shinsen Sushi at 1581 Sycamore Avenue.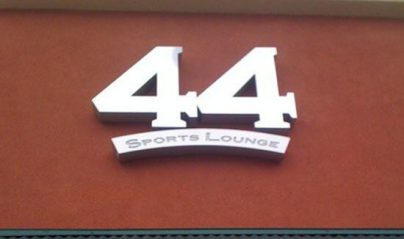 44 Sports Lounge - CLOSED
If you're looking for a cool and laid back spot to watch the big game, we can't think of a better bar in Hercules than 44 Sports Lounge. We really love chatting with the bartenders here because they really know their sports, and they're big fans of the Bay Area football teams of course. They've got good prices, but you can save a few more bucks if you stop in during their Happy Hour. If you are a lover of fine scotch, they've got a noteworthy selection here, and great food here too, including some really top notch tacos and fish and chips! We've had fun watching both the World Series and the Super Bowl here. All around great bar! You can find 44 Sports Lounge at 848 Willow Avenue!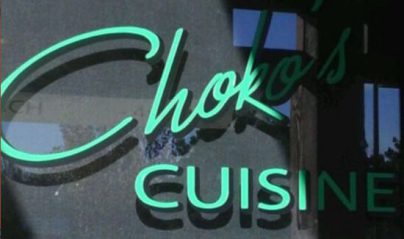 Choko's Cuisine
Choko's Cuisine is our favorite Filipino restaurant in the Hercules area. There are a few of them, but this one always comes out on top as far as we're concerned. The mungo is absolutely fantastic, as is the bistek, and we can't get enough of their halo-halo. If you are a big fan of beef sinigang amplaya and beef lengua bangus, you'll want to try those too because they're made great at Choko's. Everything here is truly the best we've ever had when it comes to Filipino food, so we feel very comfortable recommending all the different dishes to you. Whether you take our suggestions or choose something else, you're going to love it! You can find Choko's Cuisine at 1511 Sycamore Avenue! Very highly recommended!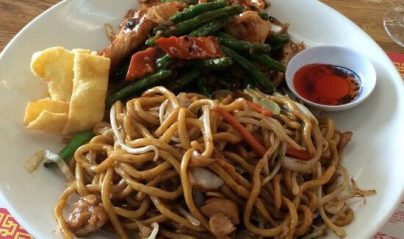 Willow Garden Chinese Restaurant
Willow Garden Chinese Restaurant is another great option for Asian food in the Hercules area. They've got the best lemon chicken around, and their beef chow fun is outstanding as well. They cook everything until it's perfect, meaning sometimes it can be a wait, so we tend to come here to enjoy more leisurely dinners when we're not in any rush. The waitstaff is however very friendly. Their delivery service is great too, very quick and such a great option when you just don't feel like going out! You can find Willow Garden Chinese Restaurant on Willow Avenue near the intersection with Cambridge.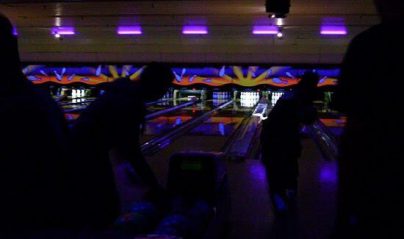 AMF Pinole Valley Lanes
AMF Pinole Valley Lanes is located in nearby Pinole, and we had to put it on this list because it's such an amazing place! This is the top sport for a fun date or a night out with the family or a casual outing with friends! Beyond just bowling, they've also got pool tables and video games, so there's plenty to keep you busy. We love the bowling clubs that have different themes. The service here is great and there's lots of good food and drink to keep your hunger and thirst quenched while you bowl! You can find AMF Pinole Valley Lanes on Pinole Valley Road near the intersection with Eastshore Freeway, in nearby Pinole.