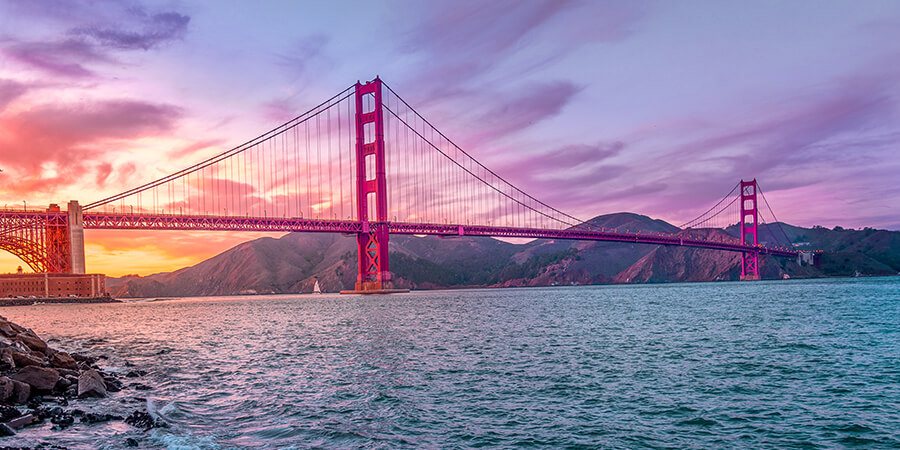 HEALDSBURG, CALIFORNIA
is a city in the county of Sonoma, and with a population of just over 10,000, it's one of the smaller cities in the area that surrounds San Francisco. The downtown area of Healdsburg is a very popular tourist spot, including many fine dining establishments, galleries, boutiques, a farmer's market, and seasonal festivals including the jazz festival each June. They've got wi-fi throughout the plaza, so you can always stay connected via your smartphone or laptop. That's a great feature for business travelers and pleasure trips alike! If you're planning to visit the 95448 zip code, take note of these great bars and restaurants in the area!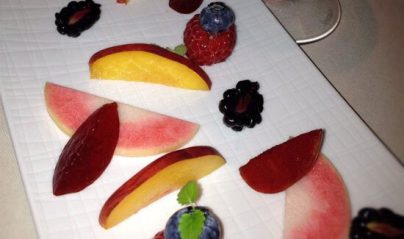 Cyrus Restaurant - CLOSED
Cyrus Restaurant is one of our favorite French dining experiences in the entire San Francisco area! It's true that the prices are on the high side here, but believe us when we say that you get what you pay for! The decor is simply lovely, really elegant and upscale. The food is just incredible. We love to begin with some champagne and caviar, and then weave our way through each course that follows enjoying each and every French taste sensation. The wines that they offer here are truly superb, much better than any you will find elsewhere. We would highly recommend the lobster! It's perfect. You can find Cyrus Restaurant on North Street between Healdsburg Avenue and Foss Street.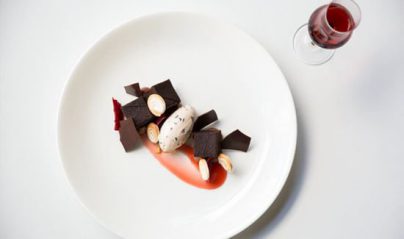 Dry Creek Kitchen
Dry Creek Kitchen is a very nice restaurant where you can go for those business lunches or romantic dinners. They've got many Californian and American favorites here, all prepared perfectly and presented with class and elegance. They've got a fantastic Petaluma Chicken that we simply can't resist, and their Rapini is also wonderful. Their wine list is really noteworthy, but you can also bring your own, and there is no corkage fee for Sonoma County wines! Very nice bonus. The waitstaff is really courteous and caring, tending to your every need while you are there. We would highly recommend this restaurant to you. You can find Dry Creek Kitchen on Healdsburg Avenue near the intersection with Matheson Street!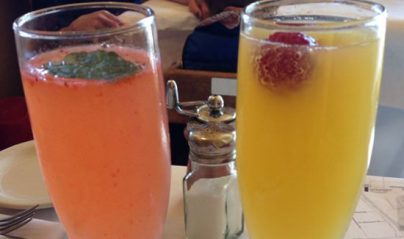 Ravenous - CLOSED
Ravenous is a wonderful restaurant and bar that we have simply fallen in love with. The bar is probably the main reason that we come in, with the wild cocktails that are both strong and affordable. The bar area is very comfortable and relaxing, and we love to take advantage of that. On the food side of things, they have many eclectic dishes ranging from American classics to Californian creations. We really love their hamburgers here, and their penne with chicken sausage is just irresistible. And how about the pork tenderloin quesadillas? Those are just addictive! You can find Ravenous on Center Street near West Street. Definitely one of our highest recommendations.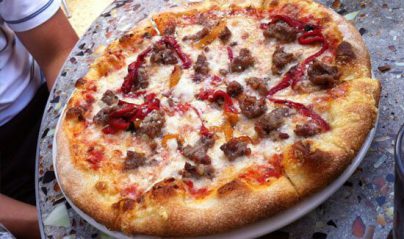 Bovolo - CLOSED
Bovolo is an excellent eclectic restaurant on Matheson Street, and though they have only been around since 2005, they have already secured a place in our hearts as one of our favorite restaurants in the area. They've got an incredible pork cheek sandwich that we can't get enough of, and the pigs ear and coppa is just irresistible. If you're really adventurous you'll want to try the pig head soup, and you definitely won't regret it. It's delicious and very hearty. Perhaps a little less adventurous? The thin crust pizza is a winner. Pair it with your choice of wine and you're good to go. Great breakfasts too! You can find Boyolo on Matheson Street between West Street and Center Street!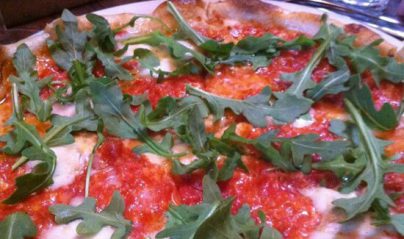 Scopa
Scopa features delicious Italian delicacies as well as other flavors from all over Europe, and we love coming in for a truly pleasant dining experience at least once a month. We love to begin our meal with some grilled calamari. You can't go wrong with any of the pasta dishes here. They're all so good that we'd be hard pressed to pick a favorite! The desserts here are as amazing as the entrees, including a molten chocolate cake that really provides the perfect ending to an already amazing meal. We find it impossible to resist that! The ambiance is beautiful and the waitstaff is very attentive and pleasant. You can find Scopa on Plaza Street between Center Street and West Street.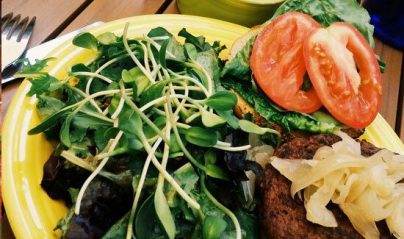 Cafe Gratitude - CLOSED
Cafe Gratitude is one of our favorite places in all of California, and maybe even in all the world! Why? Because their offerings are purely raw and vegan. Though many restaurants in our state try to reach this level of quality, we have not found one that actually does, except for Cafe Gratitude. They've got their own cookbook so you can recreate these fantastic meals at home, and you can not only enjoy incredible lunches and dinners here, but mouth watering desserts as well. The service is truly top notch, just as high quality as the food, and we can say the same for the ambiance. Just an all around amazing place to eat. You can find Cafe Gratitude on Healdsburg Avenue near Matheson Street!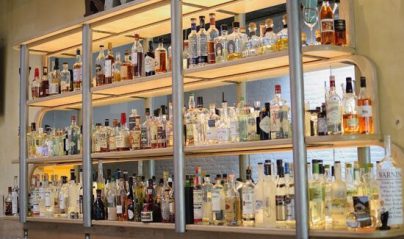 Ralph's House
Ralph's House (formerly Bistro Ralph) has been going strong since 1992, and there is a reason that it has been a part of the Healdsburg landscape for that long! The restaurant itself is just so cozy and comfortable, you'll want to come here for the ambiance alone. Of course the food is out of this world, and we just love their seasonal menu. In the cooler months of the year you'll want to come in for their lamb meatloaf. That's an upgrade to the traditional that we can't get enough of! Their bloody marys are also the best that we have ever had. We would highly recommend this place to anyone who wants to escape from the ordinary! Truly a cut above the rest. You can locate Ralph's House on Plaza Street between Center Street and Healdsburg Ave.
Cena Luna - CLOSED
Cena Luna is one of our favorite Italian restaurants, partly because of their incredible wine selection, and partly because of their amazing food. We love their pastas, especially the ones that are flavored with fresh sage. The Salmon with Risotto is also one of the best dishes on the menu. They have a great array of desserts here that will cap off your meal just perfectly, including a chocolate bread pudding that will really knock your socks off. Wow, is it ever good! The atmosphere here is really comfortable and elegant, and we love the service too. Very attentive and caring. You'll definitely want to visit Cena Luna on Healdsburg Avenue near the intersection with Matheson Street.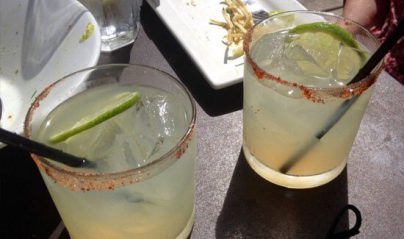 El Farolito
If you're craving fresh and delicious Mexican food in the Healdsburg area, look no further than El Farolito. This place has the best tortilla chips around, served hot, with the most delicious salsa you'll ever taste. The margaritas are a great way to start off your meal, or to finish it off if you prefer, and they are fresh made with freshly squeezed lime juice! If that doesn't make your mouth water we don't know what will! We absolutely love their burritos! Be sure to try the Mahi Mahi Mango Burrito, the Mole Burrito, and the Thai Chicken Burrito! Such enticing and exciting offerings. Definitely different than any other Mexican place around! El Farolito is located on Plaza Street between Center Street and East Street.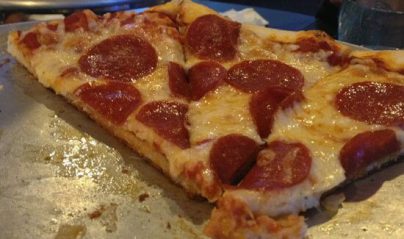 Divine Pizza - CLOSED
Sometimes you want to skip all the fancy stuff and just get a really great pizza! When that's your mood, you'll want to try Divine Pizza. It really is divine. We love the pizzas the best here, which are crafted with the great hand tossed dough, the perfect amount of sauce, delicious fresh cheese, and just the right sprinkling of toppings. The salads and pastas are also fantastic, and they have some sandwiches that are really worth trying too. Lots of great lunch options on a busy day, and it's nice for family dinners in the evening as well. Very friendly staff! You can find Divine Pizza on Dry Creek Road between Grove Street and Healdsburg Avenue.