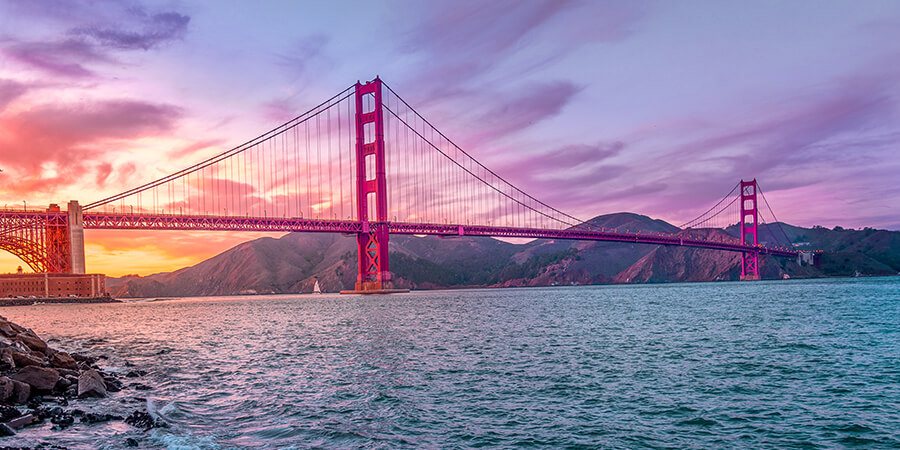 HAYWARD, CALIFORNIA
is located within Alameda County, and it happens to be the sixth largest city in the San Francisco Bay area with a burgeoning population of over 153,000. It is also known affectionately as the Heart of the Bay, and with its growth it has also incorporated several former suburbs, including Russell City, Mount Eden, and Schafer Park. Southland Mall and Skywest Commons Mall are two popular shopping destinations in the area, and there are also many beautiful parks and landmarks to see in the area. When you're coming into the zip codes of 94541, 94542, 94544, 94545, 94546, and 94552, you'll want to visit at least one or two of these enticing restaurants and bars! Here are our best picks for Hayward: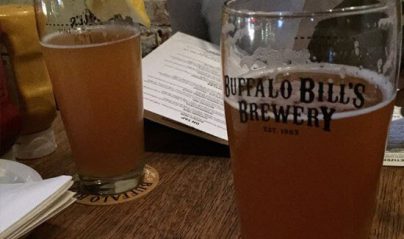 Buffalo Bill's Brew Pub
Buffalo Bill's Brew Pub is our favorite spot in Hayward to just kick back and relax with our friends. They've got a great selection of microbrews and craft brews, in addition to all your domestic and imported favorites. The food is also top notch here, including some of the very best pizza in the area. We also enjoy their fresh Caesar salads, and their gumbo special is really amazing too! The service here is truly top of the line, very friendly and attentive, and we love every single person who is on this staff. They are all just so warm and welcoming. You can find Buffalo Bill's Brew Pub on B Street between Foothill Boulevard and Main Street!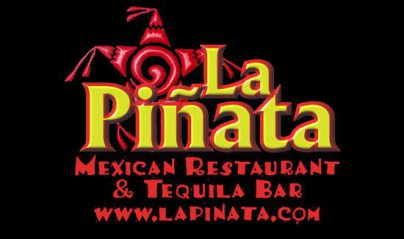 La Pinata
We love love love the Mexican food at La Pinata! They've got some of the very best salsa in town, really delicious chips, and fantastically fresh margaritas! There isn't a whole lot of seating here because this is one of their smaller locations, but we love the cozy and intimate vibe. We would most highly recommend their chimichangas, they are just perfectly stuffed and deep fried... simply packed with flavor! The enchiladas and burritos are also a great choice. Whether you're a regular or whether it's your first time there, the staff will greet you with a warm and friendly welcome. Great prices too! You can find La Pinata on Rose Street between Prospect Street and Mission Boulevard! Very highly recommended!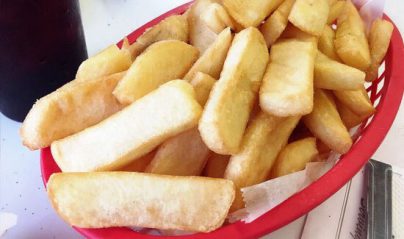 Val's Burgers
Val's Burgers is just a little hole in the wall diner style restaurant that we cannot get enough of! They've probably got the best shakes you'll find in town, and when you pair that with their delicious French fries and perfectly cooked hamburgers, you've got a meal made in heaven! The onion rings are also fantastic, really crispy and never greasy! Our only complaint would be that they only accept cash! But it's worth making a quick stop at the ATM to enjoy some of this authentic old fashioned diner fare. Gotta love it. You can find Val's Burgers on Kelly Street between Center Street and Wildwood Street!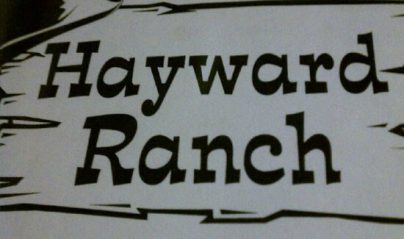 The Hayward Ranch
The Hayward Ranch is a great steakhouse where you can go for all your favorites like prime rib, New York strip steak, rib eye, and much more. It's got a very old fashioned vibe to it, which we love, and we honestly hope they never update it! It's great just the way it is. The steaks always come cooked perfectly to order, whether you want them medium rare, well done, or somewhere in between! The baked potatoes are just perfect, and we love their breakfasts here too! Always a good time any time of day. Excellent service too, and just a great place to relax with family and friends. You'll be able to locate The Hayward Ranch on Mission Boulevard near the intersection with Willis Avenue.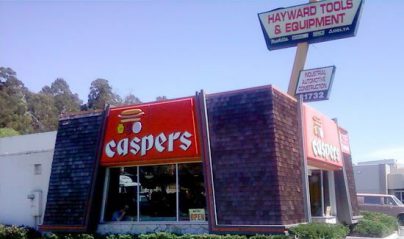 Casper's Hot Dogs
Casper's Hot Dogs is another fun spot in Hayward that has retained the charm of the fifties, sixties, and seventies, even though it actually has been in existence since the forties! Wow. That is some serious longevity. The reason that they have lasted this long is because of their high quality food and their old fashioned service! Even though their prices have increased as of late, there's probably not a cheaper lunch anywhere in the city. And certainly not one that tastes this good! Their coffee is excellent here too. Which hot dog would we recommend most highly? Definitely the Original Casper Dog with everything! Fully loaded! It doesn't get any better than that. You can find Casper's Hot Dogs on C Street between Mission Boulevard and Main Street!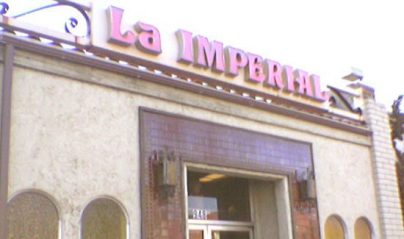 La Imperial Restaurant - CLOSED
La Imperial Restaurant is another excellent Mexican restaurant in Hayward, and though this one doesn't have much in the way of ambiance, it certainly does have some of the very best food around! They've got some really great burritos here, and amazing super burritos for breakfast too! No better way to start the day. The portions are nothing short of gargantuan, and the prices are incredibly low. We don't know how they do it, but we sure do love it! They've been going strong for decades and we wouldn't be surprised if they still are a few decades from now! It's that good. We would highly recommend La Imperial restaurant, on C Street between Main Street and Mission Boulevard!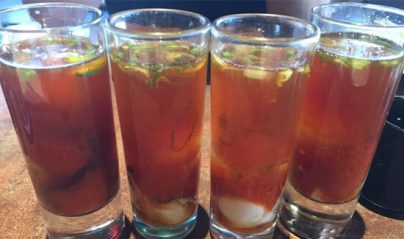 Tomodachi Sushi Bistro
Tomodachi Sushi Bistro has got to be our favorite restaurant in all of Hayward. There is no better place to obtain the freshest sushi and the most delicious sushi rolls! The prices can be a bit high here, but when you consider the high quality food and the beautiful atmosphere, you really get a lot for your money. The service, too, is excellent. We really love their dinner bento box with Korean barbecue! It's fantastic. The private rooms are also really nice for group dinners. Note that the weekends can be really busy, so if you want to avoid the rush, aim for a weekday lunch or even an early weekday dinner! You can find Tomodachi Sushi Bistro on Hesperian Boulevard near the intersection with West Winton Avenue.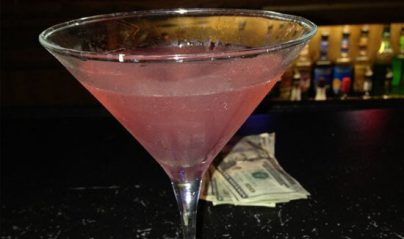 Funky Monkey
Funky Monkey is one of those hole in the wall bars that some people love and some people hate! You really have to be a lover of a great dive bar to enjoy this one as much as we do. It also happens to be a gay bar. We love the over-the-top Las Vegas decor that includes flashing lights and walls of mirrors. It's definitely very bright and lively in comparison to some of the darker bars that we have frequented. You don't have to worry about any cover charge here, and yet they do have a DJ on the weekends who plays lots of good songs. Monday is five buck steak night and that's our favorite time to come in! You can find Funky Monkey on Main Street between B Street and East A Street.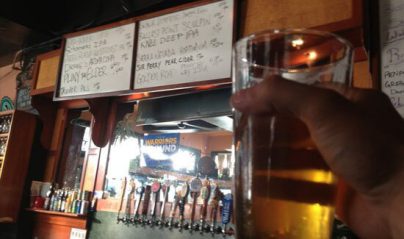 The Bistro
The Bistro is a very eclectic restaurant on B Street, and their decor revolves around two of our favorite things: Beer and music! They have a very nice selection of beers here including microbrews on draft, and great music as well. We really enjoy their open mic nights when the local talent comes out to show off their skills. The service is really good here, and we love coming in for a delicious lunch in a great atmosphere. The crowds that gather here are fun loving and friendly, and we just love the overall vibe. You can find The Bistro on B Street between Main Street and Foothill Boulevard! Very highly recommended!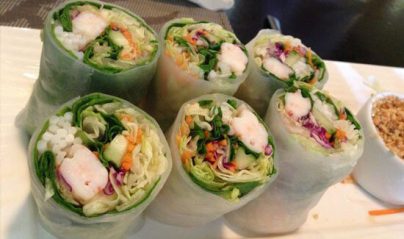 Top Thai Cuisine
Top Thai Cuisine really is tops in our book! They've got some of the most authentic Thai food that you'll find in the area, with our favorites being the pad thai (of course!) and the chicken panang curry! Though there isn't much seating here since the place is so small, they make the most of it, and it's decorated very elegantly with beautiful bright colors to make you feel good while you're there. We love the lunch special that comes with Thai iced tea and salad! So good! You can find Top Thai Cuisine on Castro Valley Boulevard between Norbridge Avenue and Aspen Avenue!