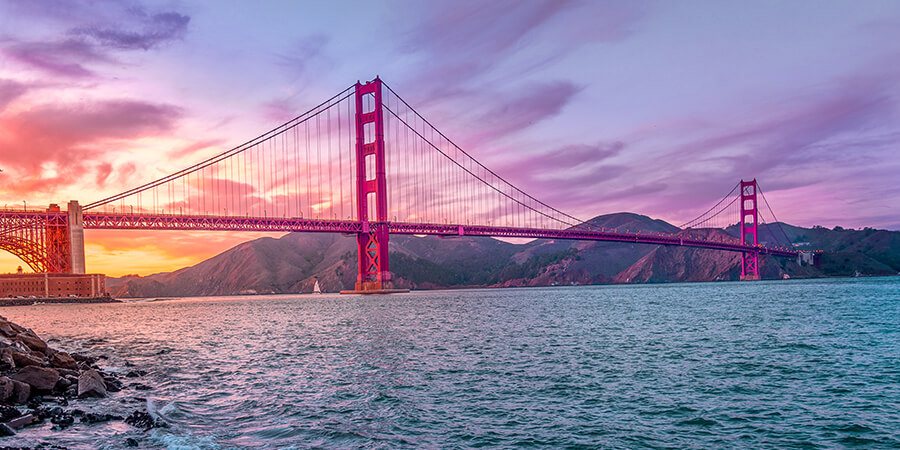 HALF MOON BAY, CALIFORNIA
is one of the loveliest cities in all of California, located within the county of San Mateo, with a population of just about 12,000 residents. It's located on the coast, with an amazing view of Pillar Point Harbor, which of course brings in the freshest fish and seafood catches for all the local restaurants! Many people come to town for the Art and Pumpkin Festival in the fall, or to take a ride on Cameron's Pub's "World's Only Double Decker Video Game Bus." The Half Moon Bay Golf Links are also a very popular attraction, as is Mavericks, the famous big wave surf area. No matter what brings you to Half Moon Bay and its zip code of 94019, these are our favorite places to dine and drink within city limits!
Miramar Beach Restaurant
Miramar Beach Restaurant is one of the most lovely and elegant locations in Half Moon Bay to have a nice dinner with your loved ones or that special someone. They've got a Thai curry seafood dish that we just can't get enough of, and we also enjoy their salads and all the main course dishes. All of the fish dishes are supremely fresh, and we also enjoy their poultry and steaks! Brunch is fantastic too, especially with those endless mimosas! Very nice crab melts too, just perfect for lunch any day of the week. You can find Miramar Beach Restaurant on Mirada Road between Coronado Avenue and Magellan Avenue!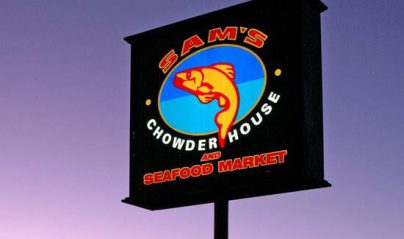 Sam's Chowder House
If you've been looking for that perfect spot in Half Moon Bay where you can enjoy the very best chowder, Sam's Chowder House has to be it! And of course the selections here are definitely not limited to just chowder! They've got fantastic oysters, just one buck during happy hour on Tuesdays! They've been featured on television for having one of the best five sandwiches in the USA, and we definitely agree! Wonderful lobster roll too, and the crab sandwiches are divine. Really beautiful view and such high quality food and service... what more can we say about this wonderful restaurant? You can find Sam's Chowder House on Cabrillo Highway between California 1 and Point Alabama Avenue!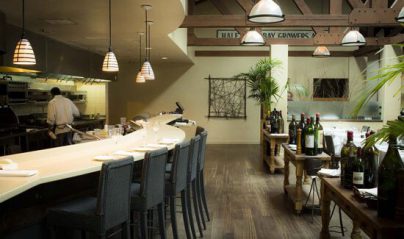 Cetrella
Cetrella is one of the best fine dining establishments in Half Moon Bay, with a very romantic and intimate atmosphere, wonderful live music, and service that is out of this world. We love their Kobe short ribs, and their pumpkin prix fix is fantastic too. They've got a really mouth watering focaccia appetizer that starts off your meal just perfectly. And how about those fresh and hearty soups? Everything is just fantastic here. We love the stone fireplace. A true touch of European charm. You'll definitely want to check out their Prix-Fixe menu -- three courses for just $25, Tuesday thru Thursday. Very highly recommended! You can find Cetrella on Main Street between Bloom Lane and Spruce Street!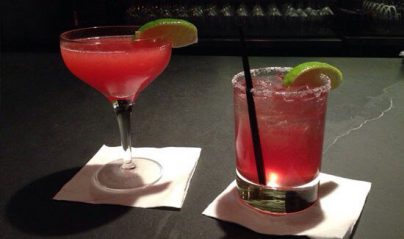 Pasta Moon
Pasta Moon is another fine Italian restaurant in Half Moon Bay that we just couldn't leave off this list. The setting is beautiful, with very nicely chosen decor and perfect lighting. It's elegant yet casual here, so you can feel just as comfortable getting together with friends for a last minute celebration as you will having a special date with your significant other! Their pastas are just fantastic, and we are big fans of the lasagna in particular. The wild boar linguine is also really fantastic. The wine list is very exotic and varied, with wines that you have most likely never heard of before. We love trying something new every time we come in. You can find this wonderful restaurant on Main Street near the intersection with Mill Street.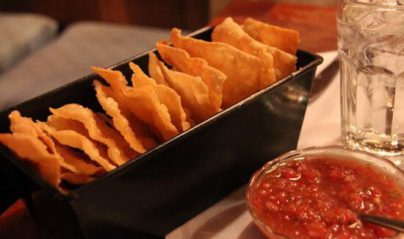 Flying Fish Grill
Flying Fish Grill is one of our favorite places to go for fish and seafood. They've got some of the greatest fish and chips that you'll find anywhere in town, and we also love their tuna and halibut. Fantastic fish tacos, and Ciopinno that is truly to die for! We love that their menu offers many fresh and deep-fried favorites; a little something for everybody whether you're wanting something deliciously greasy or something lighter and healthier! No matter what you choose, you can be sure it will be cooked just right. Great service too, and really lovely decor. You will find Flying Fish Grill on San Mateo Road near the intersection with Main Street.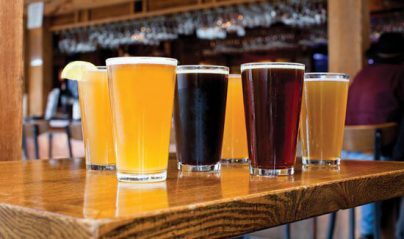 Half Moon Bay Brewing Company
Half Moon Bay Brewing Company is the spot to go in Half Moon Bay for the best microbrews and craft brews, as well as fantastic dishes that will really satisfy your appetite. Their hamburgers are the essential pick as far as we're concerned! Generously sized, juicy and thick, and piled high with all your favorite toppings! The appetizers are all really great, and we can't think of any better way to begin a meal with a group of friends than with a sampling of their appetizers! We love the cozy ambiance here, and the high quality of the service that we receive. You will want to check out Half Moon Bay Brewing Company next time you're in town, at 390 Capistrano! Very highly recommended.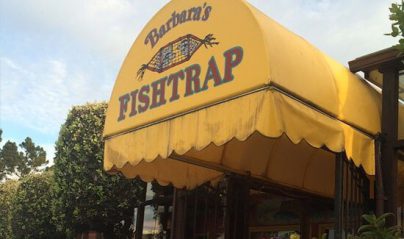 Barbara's Fishtrap
Barbara's Fishtrap is yet another excellent seafood restaurant, and we just love this place. They've got some of the highest quality fried seafood you'll find in the area, hearty enough to split an entree between two adults if you like! We really love their calamari, and the clam chowder is just perfect. Most of the items here are deep fried, so if you are more of a fresh fish type of eater, you may want to try one of the other restaurants on this list! This is just a small hole in the wall type of restaurant with a heavy focus on carry out orders. But we love it! You can find Barbara's Fishtrap at 281 Capistrano Road!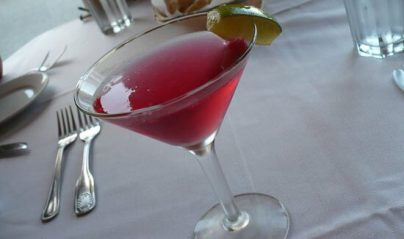 Mezza Luna
Mezza Luna is yet another one of our Italian favorites. It's elegant and beautiful here, with high quality service and really attentive waitstaff. The Italian specialties are really authentic here, none of the Americanized type of dishes that ruin the classic flavors of Italy! We love their wine list too. One of the best things about this restaurant is that they are so consistent with everything! It's tough to find a retaurant that delivers this high quality time after time, but Mezza Luna has never failed us. We would highly recommend this fine dining establishment to you! You can find Mezza Luna on Prospect Way between Capistrano Road and Broadway!
Mullins Bar & Grill
Mullins Bar & Grill is one of our favorite places to stop in for a drink, and it's also great for a very tasty lunch or dinner. The gorgeous view of the golf course and the ocean is on its own a giant selling point, but the high quality food and great service really seal the deal. We love renting out the space for our private parties, and they've got space for both your more intimate gatherings and your larger celebrations like wedding receptions! You will not find a more helpful or attentive staff than this. And how about that great food? Enough said. You can find Mullins Bar & Grill on Miramontes Point Road near the intersection with Ashdown Place.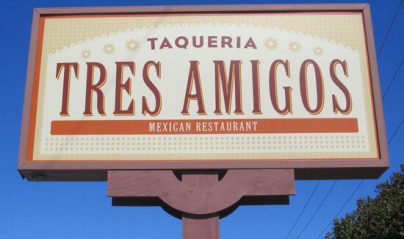 Tres Amigos Restaurant
Tres Amigos Restaurant is such a cool little Mexican restaurant in Half Moon Bay. This isn't one of the fancy ones, rather it's more of a casual place where you can get your food fast, and we love it that way. Their fajita burrito is really fantastic, and we love their salsa bar too! They do have some of the very best salsa in the land! The atmosphere is cafeteria style, so there's not much to look at, but you can just relax and enjoy a great conversation with the person you came in with. Great quick lunch stop, and nice and inexpensive too! You can find Tres Amigos Restaurant on Cabrillo Highway South near the intersection with Kelly Street. Such a fun place!