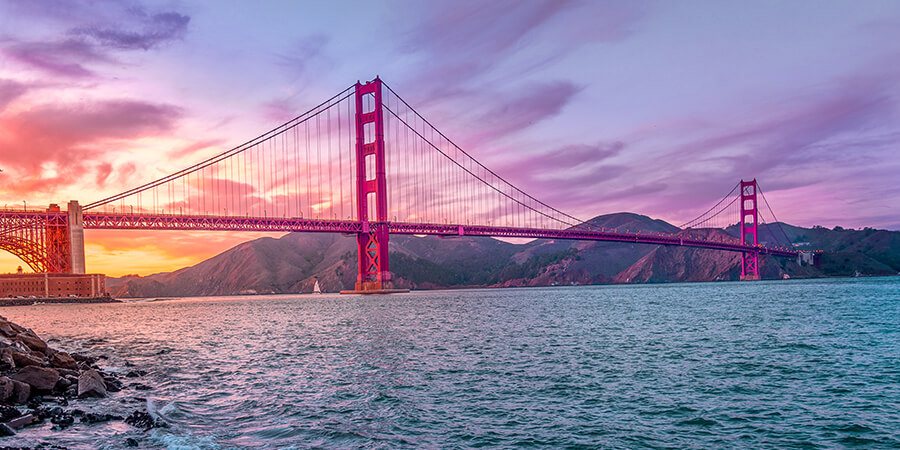 GILROY, CALIFORNIA
is known as the Garlic Capital of the World, and it is located within Santa Clara County, with a considerably large population of more than 50,000. Many people come to town for the annual Gilroy Garlic Festival where you can try such treats as garlic flavored ice cream! Beyond garlic, the city is also known for its production of mushrooms, strawberries, and cattle, and it is well known for the Gilroy Gardens Family Theme Park as well as Mount Madonna County Park. If you're coming into the 95020 and 95021 zip codes anytime soon, you will want to take note of these great bars and restaurants that you'll want to try while you're here!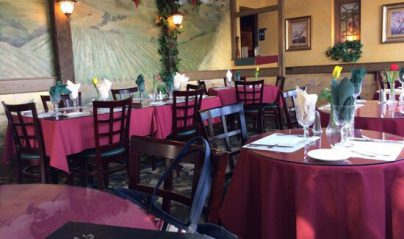 Tassos Old House - CLOSED
Tassos Old House is one of the traditions of Gilroy; one of those charming restaurants that really stands the test of time and becomes a gathering spot for many of the locals. The food is mostly Greek and American, and every single item on the menu is fresh and delicious. We love the seafood grill most of all, and the prime rib is a close second! The menu is truly enormous, with so many wonderful things to choose from! Best of all, the service is superb. Very friendly and fast. Just the best home cooked food around! You can find Tassos Old House on 1st Street between Rosanna Street and Hanna Street.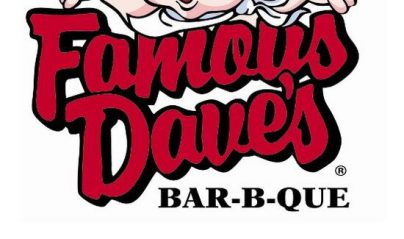 Famous Dave's
Famous Dave's may be a chain restaurant, but there's no place better around for delicious barbecue! They've got so many great choices for both lunch and dinner, with that special BBQ sauce that they are known for. Their ribs and steaks are our favorite things on the menu, and we also love their sausage and chicken! Their selection of beer is also noteworthy. If you're thinking about grabbing some BBQ and watching the game, note that you will have to sit at the bar to see the TV! There are no TVs scattered throughout the restaurant sports bar style. That's probably their only flaw! We love Famous Dave's, and you can find it at 6925 Camino Arroyo.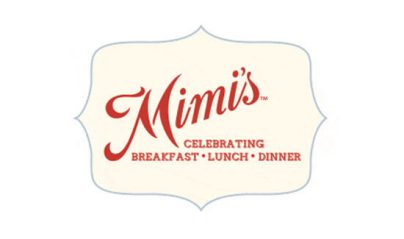 Mimi's Cafe
Mimi's Cafe is a very cozy spot where you can enjoy all your American favorites. They have wonderful hamburgers and steaks, and lots of great choices when it comes to poultry and fish too. We love coming in for their three course meals for just under thirteen bucks. You can really get your fill here without having to break the bank. The Louisiana and New Orleans style decor is something that we really enjoy here too, especially since it's more authentic than kitschy, which is hard for some restaurants to pull off! Great soups and salads too. You can find Mimi's Cafe at 6935 Camino Arroyo! Very highly recommended!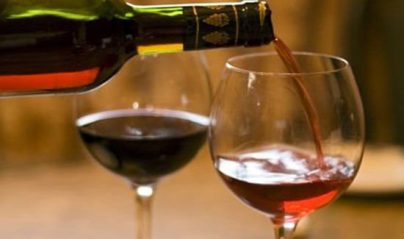 Joe's Italian Restaurant - CLOSED
Joe's Italian Restaurant is the place to go for great Italian food in Gilroy! They've got nice crisp fresh old fashioned salads here that are the perfect beginning to a great meal. The veal scalloppine is one of our favorite dishes, served with a delicious balsamic vinaigrette glaze as well as olive oil, parmesan, and garlic. The ambiance is just perfect here, romantic enough for those special dates, and very nice for those business lunches too. You can find Joe's Italian Restaurant on West 10th Street between Church Street and Eigleberry Street.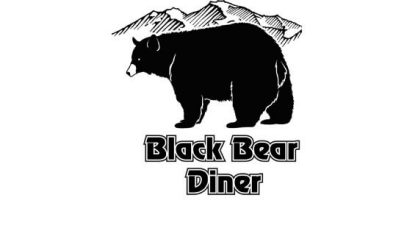 Black Bear Diner
Black Bear Diner has got to be our favorite diner in the entire Gilroy area, and since there are some great ones, that says a lot! It's casual and comfortable here as all diners should be, and they serve those giant portions that everybody loves so much. Breakfasts are fantastic here, with some of the most perfectly cooked eggs we have ever encountered. For lunch or dinner you can't go wrong with the country fried steak, their signature dish! Lots of wonderful options on the menu, and great service too. You can find Black Bear Diner on Leavesley Road between Murray Avenue and Forest Street.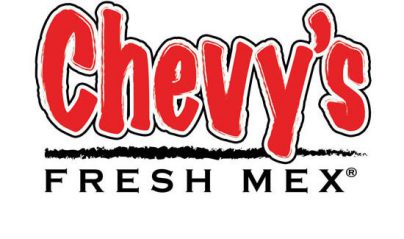 Chevy's Fresh Mex
Chevy's Fresh Mex has always been a great bet when you're craving some really delicious Mexican food. The ambiance is the big draw here, with a comfortable and romantic vibe, complete with festive decor and great lighting. It's the perfect place to enjoy your fresh margaritas! The chips and salsa are fantastic, and every single one of the entrees is too! Did we mention that they also have karaoke here? There's so much lively fun happening here. Definitely a cut above the rest when it comes to chain Mexican restaurants! You can find Chevy's Fresh Mex on Murray Avenue between Leavesley Road and Willy Court!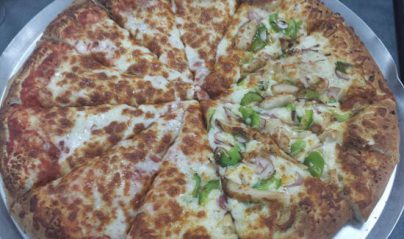 Dutchman's Pizza
Dutchman's Pizza is our favorite spot to go in Gilroy for pizza. The reason that we love it so much is two-fold: One, for the incredible old fashioned pizza, and two, for the wonderful personalized service! We haven't encountered a place this friendly and inviting in a very long time. We love coming in on Monday nights to grab a large pizza and a pitcher of beer while we watch football on their large screen TV! They've got karaoke on Fridays, and any night of the week you can enjoy yourself at the pool table or video games! Wonderful sampler platter that pleases everybody too! You can find Dutchman's Pizza at 6940 Chestnut Street.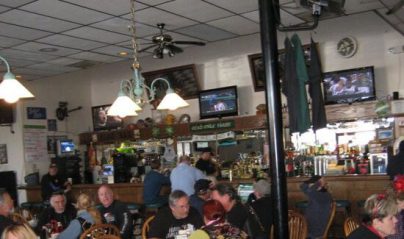 The Claddagh Irish Restaurant & Pub
We just love coming in to The Claddagh Irish Restaurant & Pub for an ice cold brewski and a wide variety of great pub fare! They've got a lot of really great pastas here and plenty of tasty entrees. The ambiance is very authentic, feeling like a real pub in the Irish countryside. Very comfortable seating, a great view of the game on TV, and a wider variety of food than you will find at most pubs. Really good fish and chips too! The service is simply fantastic, very personalized and old fashioned. You can find The Claddagh Irish Restaurant & Pub at 1300 1st Street! Gotta love this place!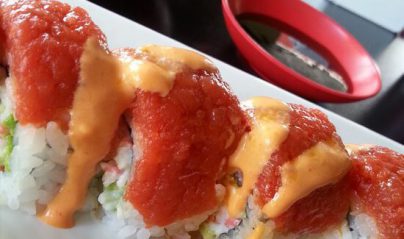 Sushi Omakase
Sushi Omakase is a superb choice for those looking for fine sushi in the Gilroy area! Wow, everything is just so good here! We love all of their rolls, and their sashimi dishes are to die for. The chefs are very friendly and they really know what they are doing when it comes to crafting amazing sushi. The oysters and tempura are fantastic here too! And don't forget about that Kobe beef, and all the great teriyaki selections for those who don't do fish! Wonderfully authentic ramen too! You can find Sushi Omakase at 6905 Camino Arroyo! Very highly recommended!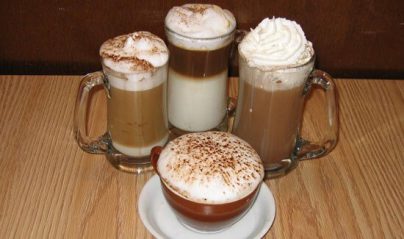 Sue's Coffee Roasting Company - CLOSED
Sue's Coffee Roasting Company is the only name you need to know when it comes to great coffee. They roast the coffee right there as you order it! Enough said. You aren't going to find better tasting coffee anywhere else. Of course they've also got a great variety of pastries to go along with your coffee, including really fresh and delicious bagels that we just can't get enough of. The service is outstanding here, and the environment is very cozy and comfortable. There is no better place to gather with friends for some great conversation and even better coffee! You can find Sue's Coffee Roasting Company on Monterey Street between 5th Street and Martin Street!