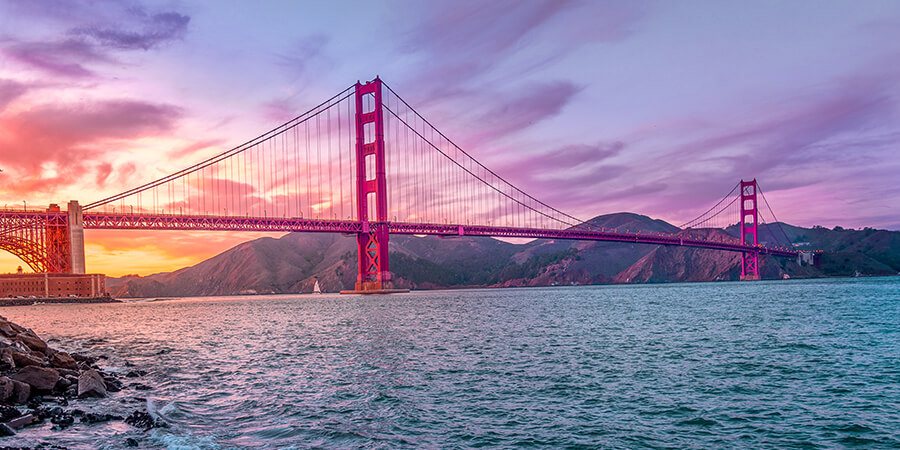 FREEDOM, CALIFORNIA
is a community that's located within the county of Santa Cruz, and with a population of 6,000 at last count, it is one of the smaller communities surrounding San Francisco. There aren't many tourist attractions or shopping destinations within the city, but you can find many exciting things to do in the surrounding areas of Watsonville and Gilroy! There definitely are a lot of great restaurants nearby that don't require leaving city limits! If you're planning to visit the 95019 zip code anytime soon, take note of these great places to drink and dine in Freedom!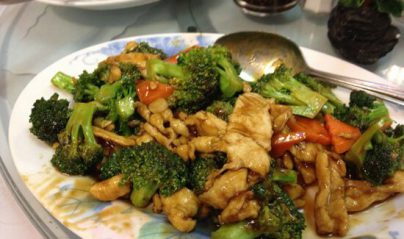 Happy Garden Chinese Restaurant
Happy Garden Chinese Restaurant has got to be our favorite restaurant in all of Freedom! The ambiance is comfortable and clean, and the service is friendly and fast. We love all of their dishes. They've got wonderful kung pao lamb, hot and sour soup, beef with orange, honey pecam shrimp, pan fried noodles, and much more. What really makes a Chinese restaurant good is the quality of the meats and vegetables that they use, and the uniqueness of their sauces, and this place is a win on both counts. You can find Happy Garden Chinese Restaurant on Freedom Boulevard between Green Valley Road and Roache Road.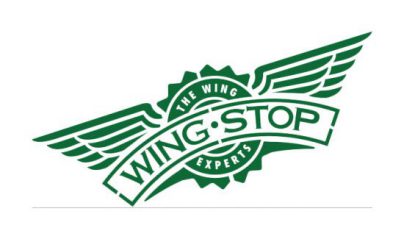 Wingstop
Wingstop is just essential. No doubt about it. If you are as addicted to great wings as we are, then you have no excuse for not visiting this incredible little restaurant. They've got a huge variety of flavors here, with our favorites being the Hawaiian, Cajun, and Garlic Parmesan. All of the flavors have just the right amount of spice, flavored just perfectly! You'll be happy to know that Wingstop just recently acquired a beer license, so you can now pair those wings with an icy cold brew! Nothing better than that. There's no better place to chill with your buddies and enjoy some great food and drinks. You can find Wingstopat 1998 Freedom Boulevard!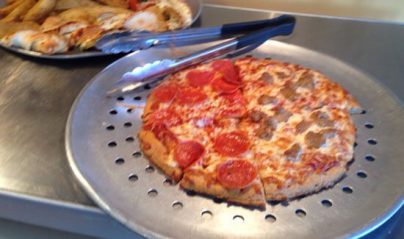 Straw Hat Pizza
Straw Hat Pizza isn't much to look at, just a standard family friendly pizza restaurant with no frills whatsoever, but the reason that we recommend it so highly is because of the pizza itself! Perfect crust, flavorful sauce, tons of cheese, and really high quality toppings. It's not the gourmet pizza with all the unusual toppings and all that... this is real, good, old fashioned pizza just the way you liked it when you were a kid. And that's just why we love it so much. They've got a great lunch buffet on teh weekdays too, under five bucks! You can't beat that. You can find Straw hat Pizza on Freedom Boulevard between Airport Boulevard and Compton Terrace.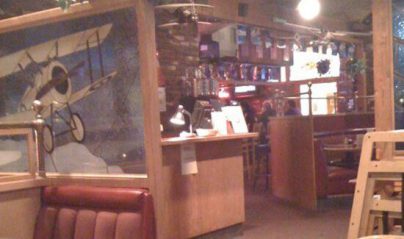 Zuniga's Mexican Food - CLOSED
Zuniga's Mexican Food is completely irresistible when it comes to mouth watering Mexican food! The atmosphere is very warm and inviting, authentically Mexican, with all those touches of Mexico that really get you in the mood for some great burritos, enchiladas, and maybe even some margaritas! They do have really great margaritas and beer. The rice and beans are excellent here, and they're even open for breakfast! Completely family owned and operated, and all home cooked delicious food. You will find Zuniga's Mexican Food on Aviation Way near Airport Boulevard.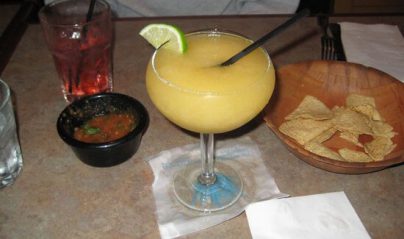 Cilantro's Mexican Restaurant
Cilantro's Mexican Restaurant is another one of our favorites, this one located in nearby Watsonville. We absolutely love the chips and salsa that they start you off with here. The chips are so warm and flavorful, and the salsa has just the right amount of kick. They have excellent drinks here that are just perfect before or after your meal. Some of the freshest margaritas you'll ever taste. We would highly recommend their marinated steaks, and all their burritos are amazing! This is truly authentic Mexican food at its best! You can find Cilantro's on Main Street near the intersection with South Green Valley Road in Watsonville.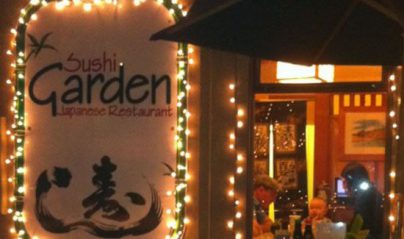 Sushi Garden
Sushi Garden is located in nearby Watsonville, and we just love it for all their fresh sushi rolls and sashimi dishes. If you're in the mood for some drinks, you'll want to take advantage of their sake bombs which are under seven bucks! They've got a lot of unique and creative special rolls here in addition to all the traditional ones. We love the Midori Michi, and the Bamboo Curtain. This restaurant is very family friendly and also fun for those special dates! You can find Sushi Garden on Main Street near the intersection with Pennsylvania Drive.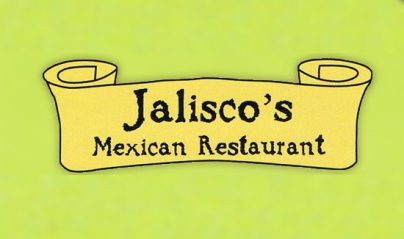 Jalisco Restaurant
Jalisco Restaurant makes three Mexican restaurant recommendations in a row, but we can't help it if this area is filled with excellent Mexican food, now can we? And why would we want to? Jalisco is a true Freedom-Watsonville tradition, with traditional Mexican food plus a California twist, and the price is right too! The enchiladas suizas is probably our favorite dish, and we also love the chicken and beef fajitas. Fabulous guacamole! And they have really fresh juicy margaritas that pair well with every entree. You can find Jalisco Restaurant on Main Street near the intersection with West 5th Street!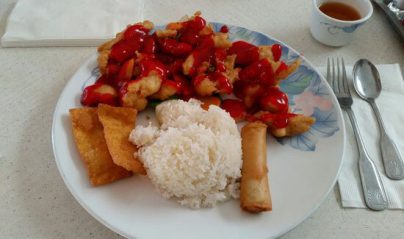 Golden China Restaurant
Golden China Restaurant is a cool spot to go for some delicious tea and yummy Chinese food buffet style! They always bring you the whole pot of tea here, which we love because we like to keep on sipping through the meal. No need to wait for a refill! They've got a wide variety of both Chinese and Japanese delights here, and the staff is really on the spot, cleaning everything up and keeping things tidy while you dine. We hate it when the plates keep piling up on the table at a buffet, and we've never encountered that here. You can find Golden China Restaurant at 1866 Main Street.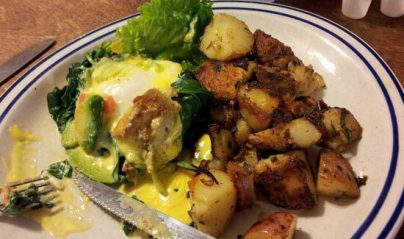 Red Apple Cafe
Red Apple Cafe is a cozy place to eat in nearby Watsonville. They're famous for their potato dish which can be ordered nearly a dozen different ways. We love coming in for their breakfasts though, and our favorite is the pancakes because they are so fluffy and just perfectly made. The best batter around! They also have really excellent coffee, and a vegetarian omelette that we just can't resist. You can find Red Apple Cafe on Auto Center Drive near Arthur Road.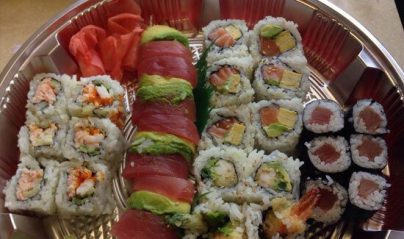 Miyuki Restaurant
Miyuki Restaurant is another sushi joint that we really love. The ambiance here makes it perfect for first dates and special anniversaries alike, and we also love it for casual get togethers with good friends. They've got fantastic miso soup here, definitely a cut above the rest. Their steamed dumplings are really fantastic, and we love their teriyaki chicken and spicy tuna. It's cool to sit at the sushi bar and watch the chefs work their magic. We would highly recommend this restaurant to anyone who loves sushi as much as we do! You can find Miyuki Restaurant on East Lake Avenue between Brewington Avenue and Beck Street.