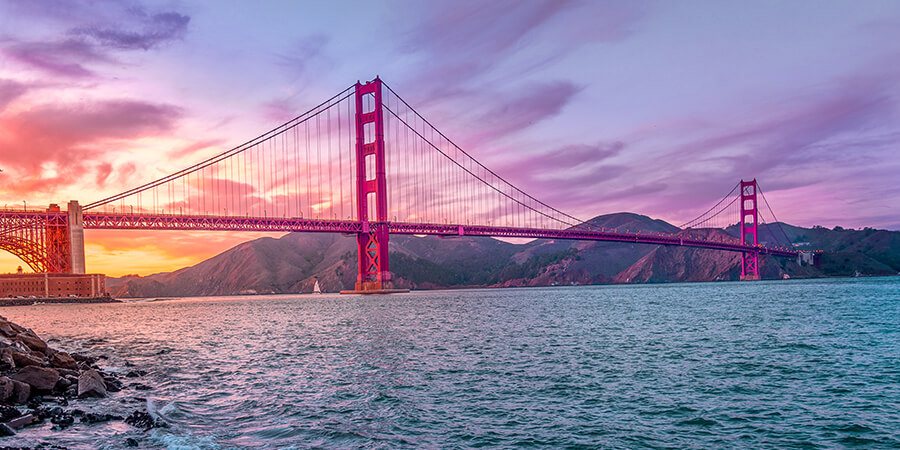 FELTON, CALIFORNIA
is a Santa Cruz County gem, with just over 4,000 residents calling it home. A few of the things that make Felton a sought out destination include Henry Cowell Redwoods Par, Big Foot Discovery Museum, Mountain Parks Foundation, and The Monterey Bay Repertory Theatre, and of course in nearby Santa Cruz you can find a famous tourist trap, Mystery Spot! Gotta love that. If you're coming into the zip code of 95018 anytime soon, make note of these local bars and restaurants. These are the most loved and frequented by the locals, and you'll definitely want to check them out while you're here.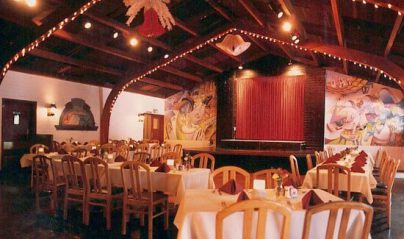 Don Quixote
Don Quixote is a cool spot to go for some delicious Mexican food and a really great bar atmosphere. They've got great live music on the weekends too, which helps add to the fun ambiance of an already festive place! If you want to find a good place to watch the game as you enjoy a meal while you're in Felton, this is definitely a great choice! It's a very nice romantic choice for dinner with your significant other too, and fun for family get togethers in the daytime as well. And did we mention how great the Mexican food is here? We would highly recommend the burritos and the flan! The amazing Don Quixote is located right here in Felton at 6275 California Hwy 9!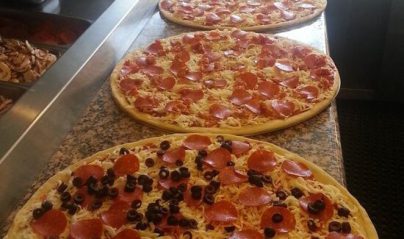 Mama Mia's Italian Restaurant - CLOSED
A real classic in Felton is Mama Mia's Italian Restaurant, where you'll find the most traditional Italian food in the region. Their pizzas are really fantastic, and we love their seafood ciappino too! They've also got delicious veal, and we love their linguine and clams too. Any one of the entrées will serve you very well, especially the pasta! All of their pasta dishes are outstanding! After dinner, try dessert, they have several great desserts. We love that it's a family run restaurant too, and that's such a huge part of the reason that everyone feels so comfortable here. You can enjoy this fine Italian dining experience by heading on down to 6231 Graham Hill Rd!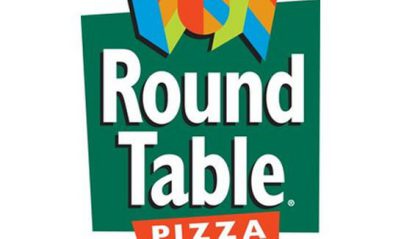 Round Table Pizza
We absolutely adore this pizza place, and so do our clients! Of course the theme of the restaurant is a Camelot Round Table affair, and the King Arthur Pizza is the best one on the menu. Of course the dough is made from scratch, and their perfect blend of provolone, mozzarella, and cheddar cheeses is what makes the pizza so completely irresistible. The only pizzas that we would rank higher than a Round Table Pizza would have to be authentic NYC and Chicago pizzas. Other than that, there's no topping this! Felton's Round Table Pizza is located on Graham Hill Rd!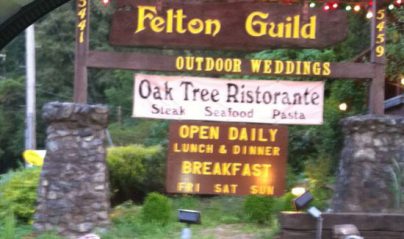 Oak Tree Ristorante - CLOSED
Felton's Oak Tree Ristorante is a beautiful place for lunch, dinner, weekend breakfast, or for an outdoor wedding! The seafood is truly fantastic here, and we love all the steaks too. The ambiance is somewhere between an elegant restaurant and a hunting lodge, if that makes sense... it's got that rustic yet classy vibe that so few places manage to get just right. This one definitely does. We love their five course meals for two! We highly recommend the gnocchi and the prosciutto! You'll find Oak Tree Ristorante at The Felton Guild, located at 5447 California Hwy 9.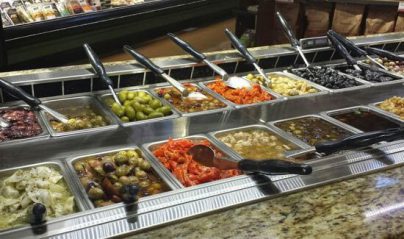 New Leaf Community Market
New Leaf gets our recommendation here even though it's of course a market rather than a restaurant, because it's a very convenient place to stop in on your lunch hour and pick up the fixings for a hearty deli lunch. Everything is organic and locally sourced, so you can feel good about your shopping experience here. The meats are natural and organic, the deli sandwiches are so delicious, and they've even got all kinds of products to serve your vitamin and healthcare needs. You can find New Leaf Community Market at 6240 California Hwy 9.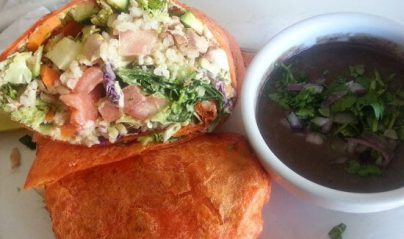 Redwood Pizzeria
Redwood Pizzeria is a wonderful spot to go for both delicious pizzas and really fresh salads! If you're like us, you think nothing else goes together better than a salad and a pizza, and that's the reason that we go here. Many people say that this is the best pizzeria around, and though there are a few that we recommend just as highly as this one, it's definitely a contender for the top spot. Great organic local beers too! And wonderful calzones. It's very family friendly too with coloring pages for kids. Stop on by the Redwood Pizzeria at 6205 California Hwy 9!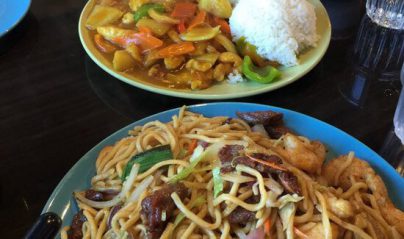 Chopstix
Chopstix is a fun and upbeat Chinese restaurants you'll ever visit. It's trendy and nicely decorated, and they've got an impressive variety of delicious traditional favorites as well as some new ones that you've probably never tried before. Their chow fun is fantastic, and we love their won-ton soup. We would highly recommend the garlic string beans to anyone who loves a pungent garlic flavor, and their spring rolls go great with just about anything. We love the decor, like the front window framed with parts of an antique Chinese marriage bed. There's nothing more authentic or romantic than that! The next time you're craving delicious food, check out Chopstix at 6249 California Hwy 9.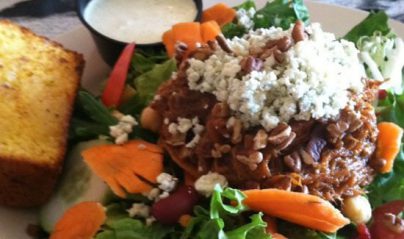 Cowboy Bar & Grill
Cowboy Bar & Grill is a casual bar where you can enjoy an icy cold beer and some of your favorite bar fare. They've got wonderful hamburgers, chili, yam cakes, soups, and even desserts! Some say the prices are a bit high here, but when you consider the wonderfully authentic atmosphere and the super friendly staff, you really are getting a much better dining experience here than you do at most bar and grill type restaurants. This is the type of bar where you and your friends will have many great times and fun memories. You can find Cowboy Bar & Grill at 6155 California Hwy 9.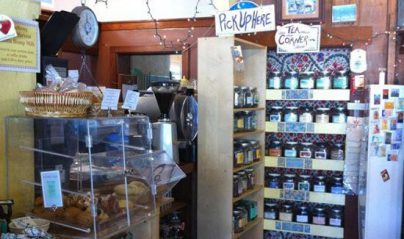 White Raven
White Raven is a great little café where you can enjoy a fresh meal in a relaxing setting. If you've got some work to get done on your laptop, or perhaps some studying for your college courses, you can grab a nice coffee or a hot tea and really enjoy the vibe here. This is a very unique café. They've got a lot of new age influence here, with astrology books and crystals scattered around, and you can purchase candles, incense, and art here too. You can find White Raven at 6253 California Hwy 9.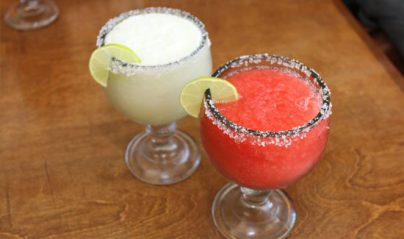 Taqueria Vallarta
Taqueria Vallarta is the name to remember when you want great Mexican food in Felton! The burritos are the absolute best that we have ever had. Hands down, the greatest! Wonderful chips and salsa too, and with that salsa bar you can really indulge in a lot of unusual combinations and exciting flavors. We're big fans of the prawn super quesadilla, and the taco salad is also excellent! Carrot juice is the perfect drink that pairs well with just about anything. You can visit this tasty little slice of Mexico at 6272 California Hwy 9.