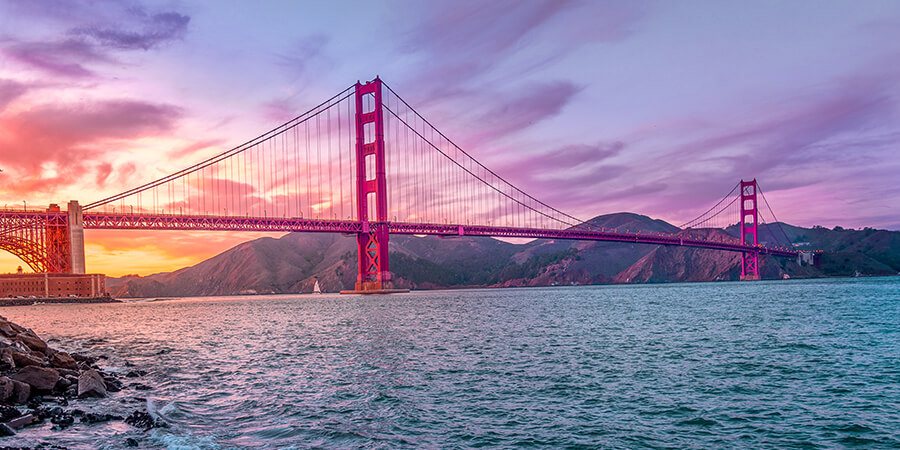 FAIRFIELD, CALIFORNIA
is also known as The Flats or Fairlas Flat Lands, and it is a city that is located within the county of Solano in Northern California. This is one of the larger cities surrounding San Francisco, with close to 110,000 residents. The downtown area has many shopping and dining destinations, and many people come into the area to enjoy Westfield Solano Mall and Sulsun Valley Harvest Trails. There are also many gorgeous parks in the area, including Rockville Hills Regional Park, Fairfield Linear Park, and Alan Witt Park, as well as three beautiful golf courses including Paradise Valley. If you're visiting the 94533 and 94534 zip code, you will want to try at least one or two of these great bars and restaurants! We hope you'll enjoy them as much as we do.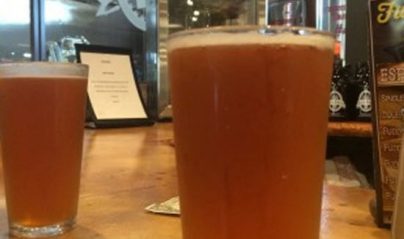 Blue Frog Grog & Grill Restaurant & Brewery - CLOSED
Blue Frog Grog & Grill Restaurant & Brewery is the best of several different worlds, including restaurant, brewpub, nightclub, bar, cafe, you name it. The beer tastings are our favorite thing, but happy hour is a close second! We absolutely love their hamburgers and crab cakes, and the beer battered frog legs are just to die for! The staff is so friendly and helpful here, and you really feel like you have stepped back in time to an era when people really cared. And they do! Very spacious and comfortable atmosphere. You can find Blue Frog at 1740 Travis Boulevard! Be sure to check it out when you're in Fairfield!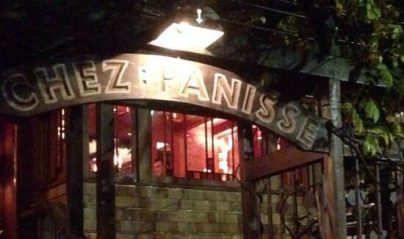 Chez Soul
Chez Soul has a name that rolls off the tongue, and food that sticks to your ribs! We love this place. If you love Southern/Cajun/Creole type food, you will want to take a big bite of this hearty slice of New Orleans! We love the blackened catfish the most, and you can also get it fried of course. The yams are our favorite side. They also have great salads and desserts! If you have been looking for a comfortable and homey piece of Louisiana that you can enjoy right here in California, this is it. You can find Chez Soul on Madison Street near the intersection with Empire Street!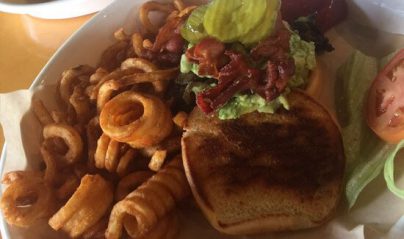 Monsoon Burger
Monsoon Burger is purely addictive. The ambiance is not much to talk about, because they keep the focus on the food. It's just intended to be a fast place to enjoy great burgers, chicken sandwiches, and delicious milkshakes. It's old school and unpretentious, and we love it that way! We would most highly recommend the bleu cheese and bacon burger, and pairing that with the garlic fries is really a great choice. The mushrooms are one of our favorite toppings here too! Very fresh and good. You can find Monsoon Burger on Texas Street near State Street! Great as a quick lunch stop!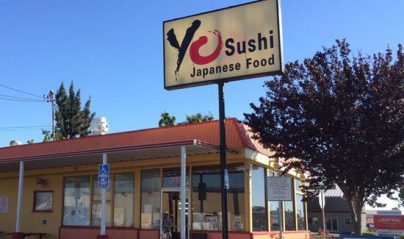 Yo Sushi
Yo Sushi isn't much in terms of ambiance, just a small and often overcrowded sushi spot, but we love it for the high quality food and the quick service! The prices are very low here, and yet the quality is supreme. We love the North Texas Roll the best, but they've got all your traditional favorites too. It's true that this is a Korean-owned restaurant, and some people prefer to stick with Japanese-owned sushi establishments for obvious reasons, but this is a fresh take on the typical sushi, and we really enjoy it. Besides, it's cheap and plentiful! You can find Yo Sushi on North Texas Street near the intersection with East Wyoming Street!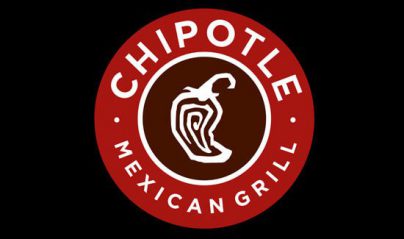 Chipotle Mexican Grill
Chipotle Mexican Grill isn't the most upscale spot in town, really more of a quick lunch spot! But we love it. They've got so many healthy options here, you can build an incredible burrito or maybe a great burrito bowl, and you can save money while also having a very fast and very fresh lunch or dinner! Many people call this the Mexican subway because you basically tell them how you want your food just like you do at Subway. We love it. iPhone users will want to note that they have an app so you can send in your orders ahead of time. You can find this Chipotle location at 1586 Gateway Boulevard.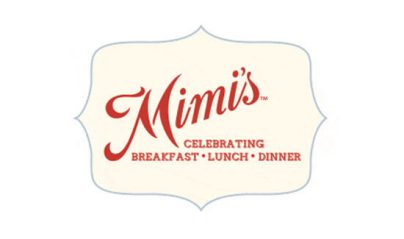 Mimi's Cafe
Mimi's Cafe is a great spot to go for lunch or dinner, and they've got plenty of vegan and vegetarian options as well as great wine and beer selections. They've got fantastic gumbo, great salads, and flavorful entrees, and for the kids they've got a very fun Adventure Times menu. The options here are healthier than other kids menus, including the option of fruit or potatoes instead of French fries, and milk or juice instead of sugary soda. Just a great place to dine for all ages! You can find Mimi's Cafe on Gateway Boulevard near the intersection with The Courtyard.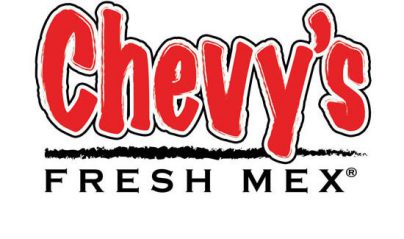 Chevy's Fresh Mex
is yet another great Mexican restaurant in the area, and we love this one for its cool old school atmosphere and of course that great food! The Taste of Chevy is a great pick, but you really can't go wrong with any one of their entrees. We really love their tortilla machine which churns out those incredible chips of theirs! And the salsa, too, is fantastic. They make the guacamole right at the table in front of you, which is very enjoyable, and it's fun to sit at the bar and have a few drinks too. You can find Chevy's Fresh Mex at 1730 Travis Boulevard!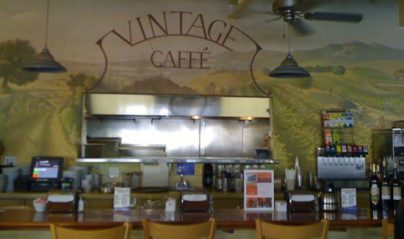 Vintage Caffe at Mankas Corner - CLOSED
Vintage Caffe at Mankas Corner is a very romantic and elegant Italian restaurant that we really enjoy. There are actually several different choices when it comes to seating areas, including a more formal area, a cafe area, and a beautiful outdoor patio. They've got a wonderful bruschetta appetizer that we get almost every time, and delicious calamari too. All of the pastas are fantastic, and we really enjoy their wine selection here too. Very good service, very attentive, and warm and inviting. Everything about this restaurant says "home." You can find Vintage Caffe at Mankas Corner at 2522 Mankas Corner Road.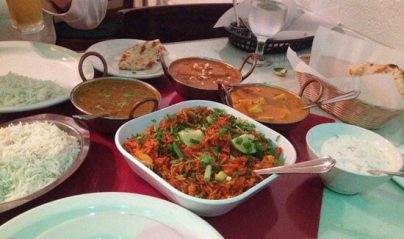 Bombay Palace Cuisine of India
Bombay Palace is probably one of our favorite Indian restaurants in the entire San Francisco area, and it also happens to be a buffet. They've got a wide variety of traditional dishes including the vegetarian and vegan ones that you love. The spice Lamb Aloo is our favorite item on the menu, and we also love the Tikka Masala dishes. The Palak Paneer and Tandoori Chicken are also really mouth wateringly good! Beyond those traditional dishes, they've got some nice extra including fruit salads, soups, and desserts. You can find Bombay Palace Cuisine of India on Texas Street between Great Jones Street and Taylor Street.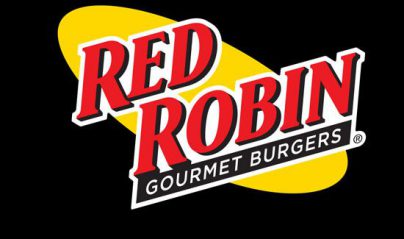 Red Robin Gourmet Burgers
Red Robin is one of our favorite places to go for a great hamburger, because quite frankly they've got the best ones around! Though this is a chain restaurant and we tend to avoid those, we just can't resist this one. The atmosphere is cozy and comfortable, even a bit kitschy and eclectic, and they've got such a wide variety of hamburgers compared to other similar restaurants. They've also got great salads, steaks, and much more. Every time we go here we have a great time! Red Robin is located at 1350 Travis Boulevard.