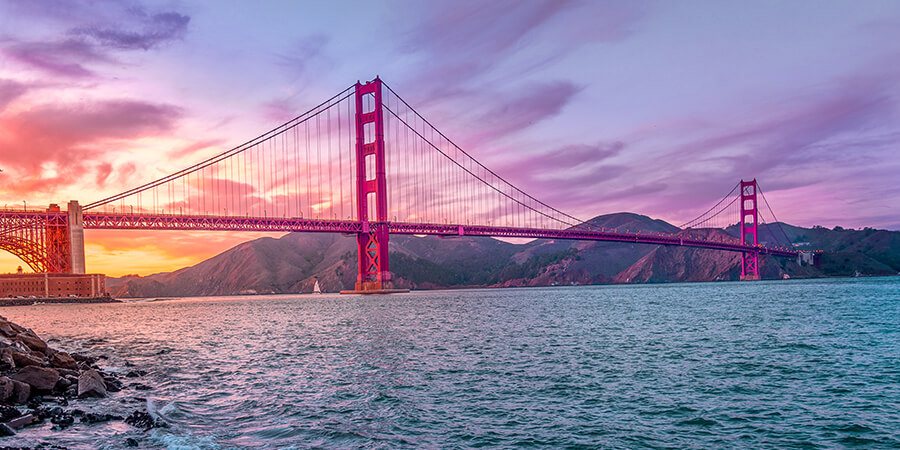 FAIRFAX, CALIFORNIA
is a town that's located within Marin County, with just over seven thousand residents at last count. There are some interesting facts about this town that you may not know, including that the Grateful Dead and Jefferson Airplane once competed in a softball game against each other at Central Field in the 1960s, and that Pastori's Hotel used to be the spot where Irving Berlin would sing from a treetop piano! Historically the area was populated by the Coast Miwok Indians. Beyond that rich history, Fairfax is now a wonderful place to drink and dine! These are a few of our favorite restaurants and bars in the 94930 and 94978 zip codes!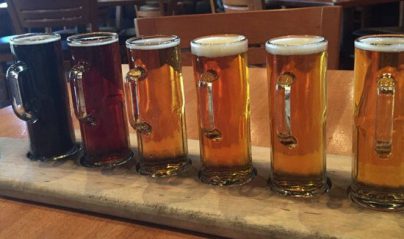 Iron Springs Pub & Brewery
Iron Springs Pub & Brewery is one of the most relaxing places to sit and enjoy a brew along with a really great meal. The owners have put a lot of time and energy into making this a pleasant place to be, and the happy crowds that always fill the space are a great indication of that. The homemade beers are truly fantastic, and we love all their burgers and bar fare, as well as their healthier options. We really love coming in with our family and friends to enjoy some good conversation along with some handcrafted beers! Of all the bars and restaurants in town, this one is our absolute top choice. You can find Iron Springs Pub & Brewery at 765 Center Boulevard! Our very highest recommendation!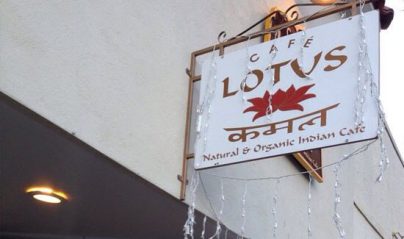 Cafe Lotus
Cafe Lotus is a wonderful Indian restaurant that focuses on delivering the finest organic and vegetarian dishes to you, their happy customer. They haven't been in business long, just since 2007, but with this high quality food and excellent service, we wouldn't be surprised if they're still going strong in 20 years! We certainly hope they still are. We're really in love with their Tikka Masalas, as well as all their cardamom and curry infused dishes. It's unbelievable how tasty the dishes are here. Dining here is a treat for all the senses, not just taste. You can find Cafe Lotus on Sir Francis Drake Boulevard between Taylor Drive and Claus Drive.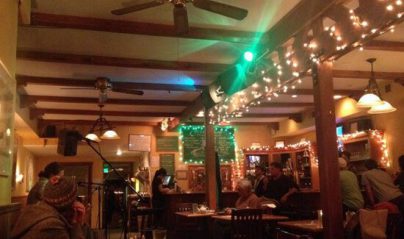 The Sleeping Lady - CLOSED
The Sleeping Lady is one of our favorite places to go for breakfast, and we often find ourselves returning later in the day for a nice lunch or dinner paired with a couple of microbrews! The food here is mostly focused on locally sourced organic offerings, which we appreciate. For breakfast you can't go wrong an their eggs benedict! We just love it. On the weekends they've got great live music including jazz, rock, and Irish music! If you love American fare with a California flair, you've got to check out The Sleeping Lady when you're in the Fairfax area. It's located at 23 Broadway Boulevard.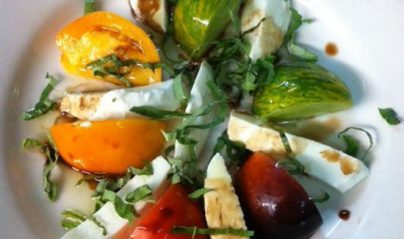 Fradelizio's Ristorante
If you love fine Italian food as much as we do, you will certainly want to check out Fradelizio's Ristorante the next time you're here in Fairfax. The ambiance here is really inviting, with a supremely friendly staff that tends to your every need. We love their grass fed beef, and their salads are really delicious as well. The fresh breads are really a treat too, and how about their zesty homemade sauces? Everything is top notch. Wonderful steaks and wines too. You can find Fradelizio's Ristorante at 35 Broadway Boulevard! Truly one of our highest recommendations.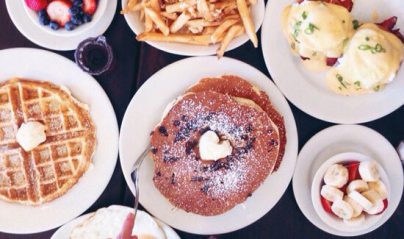 Barefoot Cafe
Barefood Cafe is one of the most refreshing and eclectic cafes that you will encounter in the Fairfax area. Their menu offerings consist of American, Mediterranean, and Californian favorites, and we're big fans of their prime rib, tuna melt, omelettes, scrambles, and scones! The service can be a little bit slow here at peak times, but it's worth even a long wait for food this good. Just arrive a little early and treat your time here as a leisurely meal. You wouldn't go to a place like this if you weren't intending to relax anyway! You can locate Barefoot Cafe on Sir Francis Drake Boulevard between Taylor Drive and Claus Drive.
Sorella Caffe
Sorella Caffe is a gorgeous Italian restaurant that we simply cannot resist. They bring out a giant parmesan cheese wheel to start things off, and that alone is intoxicating and addictive! Their bread and olives make you feel like you've traveled back in time to ancient Italy, and that you're being treated to a truly traditional feast! They've got some of the best crab cippaino and pollo picante that we have ever tasted. Wonderful live piano music here too. Just an all around fine dining experience. You can find Sorella Caffe on Bolinas Road between Sherman Street and Bridge Court.
Deer Park Villa
Deer Park Villa is wonderful place to hold your private events, with a gorgeous exterior that includes beautiful majestic Redwoods and plenty of shady spots, and a great banquet area where you can enjoy tasty treats like chicken cacciatore and veal parmesan. We would highly recommend this place for your wedding receptions and wedding showers. On a normal night you can also head in for a fine restaurant meal, and for that we would highly recommend dining on the outdoor heated deck. This just may be the most romantic spot in all of Fairfax. You can find it on Bolinas Road near the intersection with Fawn Ridge.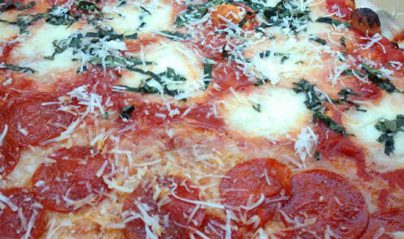 Mauro's Pasta
We don't want to fill this page up with nothing but Italian restaurants, but we can't help it that there are so many good ones in Fairfax! Mauro's Pasta is yet another. We love coming in for the pizzas because they've got a thin crust that has just the right amount of crispness, and their toppings are all so fresh and flavorful. Their deep dish is also crave-worthy, and we love their pesto pizza options! That's a combination we can't resist. Everybody loves the breadsticks here too. Hands down the best pizza in Fairfax, and maybe even in the entire San Francisco area! And of course their pastas are superb. You can find Mauro's Pasta on Sir Francis Drake Boulevard near the intersection with Suffield Avenue.
Casa Manana
Casa Manana is THE place for burrito lovers! We consider ourselves a part of that group, and as such we have been addicted to this restaurant for a while! They've got awesome chocolate horchata that pairs well with just about anything, but especially well with the mole dishes! They've got some vegetarian and vegan options here too. All of the ingredients are locally sourced, which we love. One of our favorite things about the atmosphere here is the quotes that are all over the walls! If you love a little reading material with your meal, they've got you covered. We have nothing but kind words about this restaurant! You can find Cassa Manana on Bolinas Road between Bridge Court and Elsie Lane!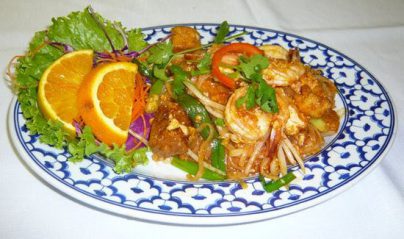 Siam Lotus
Siam Lotus is a wonderful Thai and Asian restaurant that is both comfortable and relaxed, yet very nicely decorated. The food is all homemade, and completely authentic. We love the chef's specials here, and of course all the classics such as Pad Thai or Pad Ped are great options for most diners, whether you're trying Thai food for the first time in your life, or if you're a seasoned veteran. They're great for both dine-in and carry-out too! You can find Siam Lotus at 25 Broadway Boulevard. Very highly recommended to any lovers of Asian food!