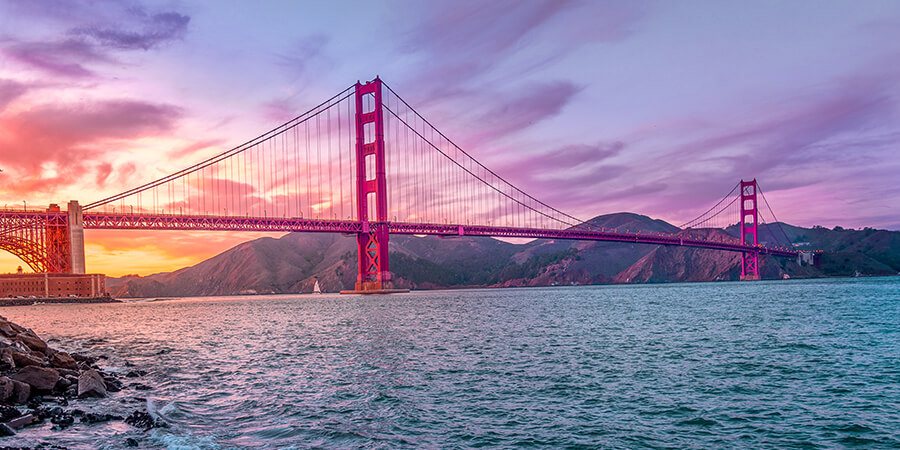 EMERYVILLE, CALIFORNIA
is one of the smaller cities surrounding San Francisco, located within the county of Alameda, with a population of just under ten thousand. Though it's a small city, it has experienced growth in recent years thanks to its convenient location near U of C Berkeley, the Bay Bridge, and San Francisco itself. EA's Maxis Software, MobiTV, Bayer, and LeapFrog call the city home. Whatever your reason is for visiting the 94608 zip code, here are several of our favorite restaurants and bars in the area for you to enjoy.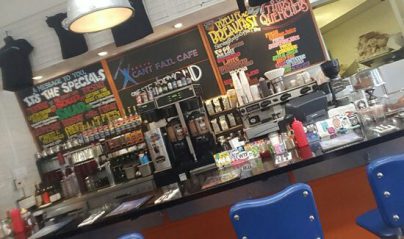 Rudy's Can't Fail Cafe
Rudy's Can't Fail Cafe is a true classic in Emeryville. We love coming here for all our American favorites, and really soaking up the comfortable and enjoyable atmosphere. They're great for breakfast, with their fantastic omelettes and pancakes (be sure to try their popeyes eyedahoe!), and lunch and dinner are great too with some of the juiciest burgers and tasty diner fare. The Clash fans will note that the name of the restaurant comes from one of their songs, but what you may not know is that Mike Dirnt of Green Day is one of the owners! You can find Rudy's Can't Fail Cafe on Hollis Street near the intersection with Park Avenue!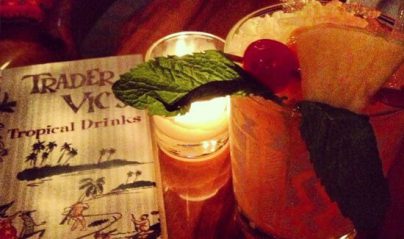 Trader Vic's
Trader Vic's has always been one of our favorite restaurants, hands down, but if you are a lover of Polynesian, Hawaiian, Chinese, and general Asian fusion type food, then you will really love this place just as much as we do. The ambiance is very nice, and the service is just top notch. They've got special events for the holidays such as a Thanksgiving Brunch Buffet, and we make it a point to go to all of those. On a normal night you'll want to try the taro chips, the hot and sour soups, the pou pous, and of course wash it all down with a great mai tai! You can find Trader Vic's on Anchor Drive near the intersection with Powell Street!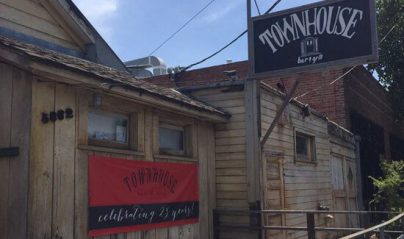 Townhouse Bar & Grill
Townhouse Bar & Grill is one of the best places to relax and enjoy a night out in Emeryville. We love the historic vibe here, very retro and rustic, yet classy. The staff is incredibly friendly and welcoming, in a way that you just don't come across anymore. We absolutely love their prime rib, but if you don't get there early enough you will miss out. They've got incredible beef short ribs and crab dip, and we also love all of their specialty cocktails! Believe it or not, Townhouse Bar & Grill has been going strong since 1927! We're looking forward to celebrating their 100th anniversary! You can find this one of a kind bar at 5862 Doyle Street! One of our highest recommendations!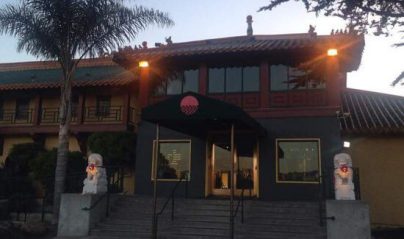 Hong Kong East Ocean Seafood Restaurant
Hong Kong East Ocean Seafood Restaurant is one of our top choices for dim sum in the Emeryville area, but they also have lots of wonderful Cantonese and Chinese options as well as excellent seafood and even brunch! If you do go for the dim sum, they have photos of each kind so there's no guesswork involved. Beyond the typical jasmine tea, you can also get chrysanthemum tea! So delicious! They also handle private events such as wedding receptions very well here, so if you're planning something special, you may want to keep this one in mind. The view of the bay is incredible! You will want to visit Hong Kong East Ocean Seafood Restaurant at 3199 Powell Street.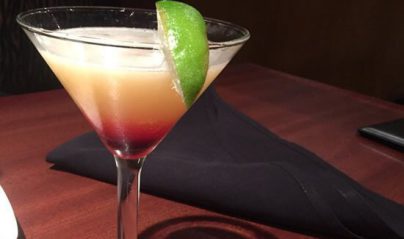 Elephant Bar Restaurant
Elephant Bar Restaurant is the best fusion-style slice of Asia that we've ever visited. It's both Asian and tropical at the same time, including wonderful sweet potato fries, grilled chicken salad with citrus fruit, and many delicious shrimp dishes that we find impossible to resist! It's a very cool spot to stop in and watch the game on TV, and they've got a late happy hour here (from 9:00 PM to close) so that works well with most of our schedules! Great mahi mahi too! You can find Elephant Bar Restaurant on Bay Street between Ohlone Way and Shellmound Street.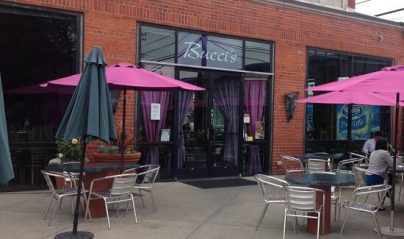 Bucci's - CLOSED
Bucci's has got to be one of the most impressive Italian restaurants of all time, at least as far as we are concerned! They serve the largest portions of pure comfort food here, and when you pair that with a full bar, you know you've got a winner. The food itself is both sustainable and organic, and the environment that you dine in is pleasing to the soul, with local artwork adorning the walls. Even the pizza is superb here, though we are mostly addicted to the pastas. Unbelievably attentive service too! You can find the Italian delight that is Bucci's on Hollis Street between 61st Street and 59th Street.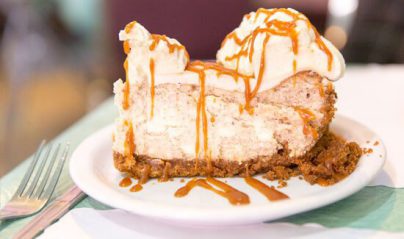 Lois the Pie Queen
Lois the Pie Queen sounds like a restaurant from a movie, but it really does exist right here in Emeryville. They serve some of the best breakfasts in town right here, including old fashioned grits and homemade waffles, and it's all at an incredibly affordable price. Of course the pies are really the best, hence the name! The Sweet Potato Pie is irresistible, and it's definitely our favorite! But they've got all your other favorites here too. The old fashioned service is what you will have a tough time finding elsewhere. And what else would you expect from an authentic Southern style diner like this one! You can find Lois the PIe Queen on 60th Street near the intersection with Genoa Street.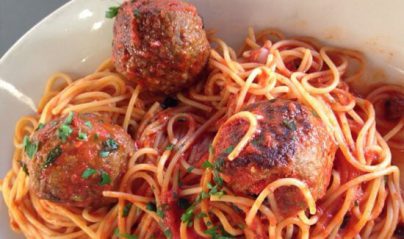 Pasta Pomodoro
Pasta Pomodoro is yet another excellent Italian restaurant in Emeryville that we have come to rely on for their rich and delicious traditional dishes. You really get a lot of food for your money here, which is a really great thing when it comes to a tasty treats such as the Grilled Chicken Capalleni with Pesto and Pine Nuts! That's our favorite and we love it so much that we have a hard time getting anything else! The atmosphere is very beautiful and elegant, and it's a great place to take that special date or just relax with your family for a night out. You can find Pasta Pomodoro on Shellmound Street between Brunwig Lane and Bay Street.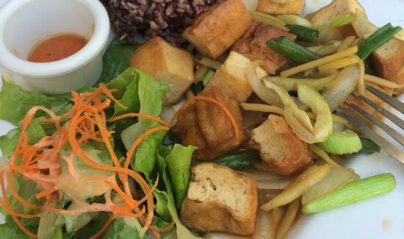 Summer Summer Thai Eatery
So nice they named it twice! Summer Summer Thai Eatery is really a charming place to enjoy a great lunch or dinner with family and friends. They keep it very clean here, and very nicely decorated, which makes it the perfect setting to enjoy all their fine food in. The chicken satay is fantastic, adn we also enjoy the pad thai and all the classic dishes, as well as their more modern fusion type experiments! But they leave nothing to chance here. Everything is superb and we've never had a negative dining experience here. Be sure to check out Summer Summer Thai Eatery at 5885 Hollis Street!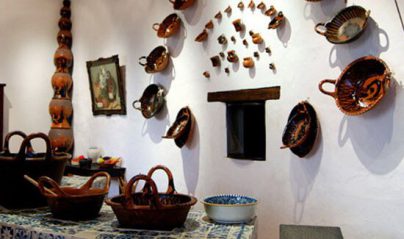 Cocina Poblana Restaurant - CLOSED
Cocina Poblana Restaurant has got you covered when it comes to delicious Mexican favorites! We love their fresh salsa bar which is filled with traditional flavors and more unusual ones too, including cucumber salsa that we're really addicted to. The Burrito Poblano is delish, and their chips and salsa are just right too. Anything with mole is a great bet! You can find Cocina Poblana Restaurant at 1320 65th Street!