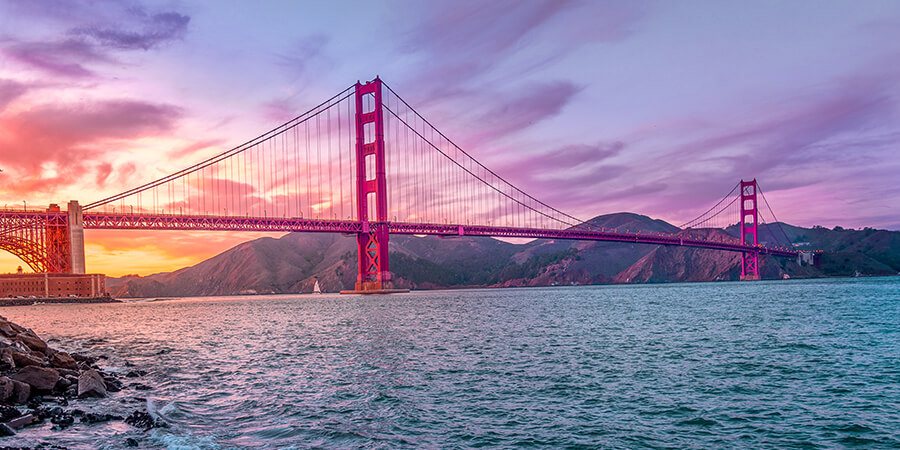 EL CERRITO, CALIFORNIA
was formerly known as both Rust and County Line, and it is of course located in the county of Contra Costa. With more than 23,000 residents at last count, it is a mid-sized city in the San Francisco area. The city is famous for having several famous musicians come out of it, including John and Tom Fogerty of Creedence Clearwater Revival and Thomas Pridgen of The Mars Volta. The city is also best known for its shopping center El Cerrito Plaza and for the historic Cerrito Theater which is also a dining and drinking destination! Speaking of which, here are some of our favorite dining and drinking destinations in the 94530 zip code!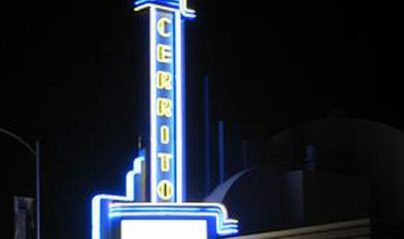 Cerrito Theater - CLOSED
The Cerrito Theater is a restored two-screen movie theater, but the reason that we have included it on this list is that they include dinner-style food that is brought to you at your seat! We just love that. They've also got a very nice alcoholic drink selection. We wish every movie theater did! They only show two movies at a time, and they are usually classics rather than the movies you'll see at all the other theaters in town. And we love that! This is really an all-in-one entertainment destination... dinner and a movie, plus a bar! You can find Cerrito Theater at 10070 San Pablo Avenue!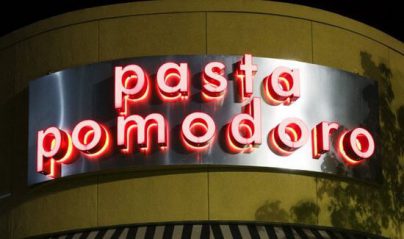 Pasta Pomodoro
Pasta Pomodoro has become one of our favorite Italian restaurants in the area because of their fresh ingredients, the friendly and welcoming staff, and of course the comfortable and relaxed setting in which to dine. It's a very family-friendly restaurant too, with coloring pages and crayons for the kids. We would highly recommend any one of the steaks, the salmon salad, and of course the delicious chicken parmigiana. And don't forget about the bolognese! Everything is top notch and the highest quality imaginable. You can find Pasta Pomodoro at 5040 El Cerrito Plaza.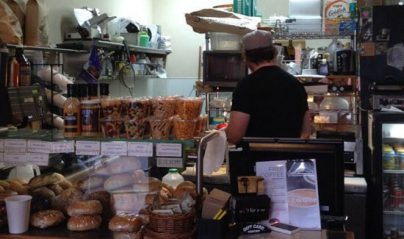 Well Grounded Tea & Coffee Bar
If you're seeking a great neighborhood coffee shop instead of getting your cup of joe from the corporate big boys, you will definitely want to check out Well Grounded Tea & Coffee Bar. Everything here is organic, and they've got more than just coffee and tea... they've got wonderful sandwiches and bagels too. Try the Spanish-style sandwiches that are called bocadillos. They're so good! The coffee is simply fantastic here, so if you're a lover of the ol' coffee bean, make sure to give it a try. You can find Well Grounded Tea & Coffee Bar at 6925 Stockton Avenue, and we recommend it very highly!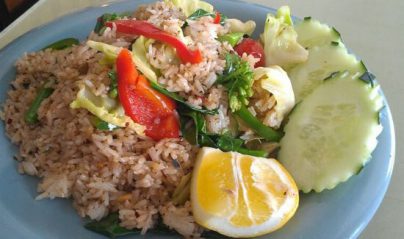 Sa-Wooei Thai Cuisine
Sa-Wooei Thai Cuisine is such a wonderful Thai restaurant that we had to make sure to include it on this list! The Pad Thai is our favorite thing on the menu... sometimes the classics are just the best! The Pad Ped would be a very close second, and we love their Thom Kha Gai soup, as well as the green curry. Yum! It's easy to miss this place because of its second floor location in the middle of a motel's parking lot, but make the effort to find it, because it is a rare gem, and very authentic. Charming atmosphere and great service too. Sa-Wooei Thai Cuisine is located at 10621 San Pablo Avenue.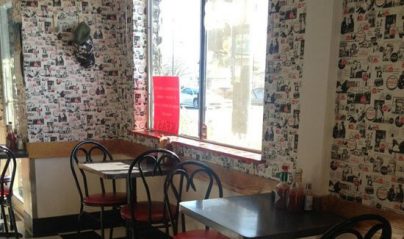 Red Onion
Red Onion is our absolute favorite burger spot in El Cerrito, and possibly in the entire San Francisco area! There's much more than just burgers here, but that's the reason that we keep coming in. Their old fashioned grill is the secret. We also love their onion rings and fries, both done perfectly. There is nothing better than finishing off a great meal with their sensational red velvet cake! If you're a big fan of diners and relaxed eateries, you will definitely want to put Red Onion on your list of places to check out when you're in El Cerrito! You can visit it at 11900 San Pablo Avenue! Very highly recommended.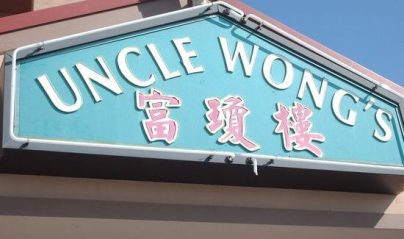 Uncle Wong's Restaurant
We absolutely love Uncle Wong's Restaurant. The name is very fitting, because you really do feel like you're visiting a beloved family member's familiar restaurant! The food is truly authentic Chinese style, and you can save a lot of money if you order the lunch and dinner combinations. Any of the dishes with the spicy garlic sauce will be an excellent choice. We can't get enough of that sauce! They've got great scallops here too! If you love Chinese food as much as we do, you owe it to yourself to check this place out. Visit Uncle Wong's Restaurant on San Pablo Avenue between Verjane Avenue and Wall Avenue.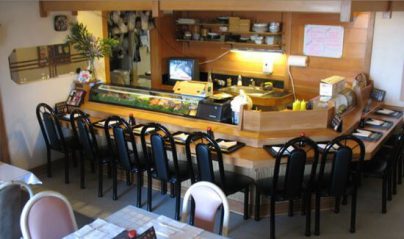 Yusan Sushi - CLOSED
Yusan Sushi gets some of the highest recommendations in the world because of the incredible freshness of their ingredients. The fish is unbelievably fresh here, truly the freshest we've ever tasted. The rice is prepared just right, and the seaweed is also just perfect. The teriyaki dishes are also unbelievable! Interestingly, this restaurant claims to be the origin of the California roll! We can't attest to the veracity of that, but it's such a great restaurant that we're hesitant to think it's a lie! You've got to try this place. You can find Yusan Sushi on San Pablo Avenue between Wall Avenue and Conlon Avenue.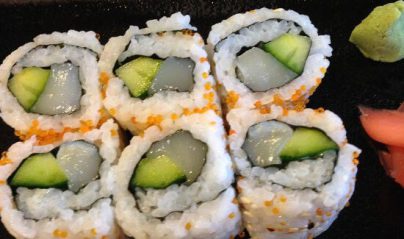 Katana-Ya Ramen Restaurant
Katana-Ya Ramen Restaurant has much more than just ramen, and we love the personalized service and the charming atmospere. Of course their noodles are out of this world, and the ramen is just fantastic, but we also recommend the deep fried pork cutlets, and of course the sushi bento boxes! Fried rice fans will be happy to know that they've got grilled salmon fried rice here! Now that is a unique offering! Great sukiyaki too. For dessert, mochi ice cream is the best choice. You'll definitely want to check out Katana-Ya Ramen Restaurant on San Pablo Avenue between Waldo Avenue and Moeser Lane!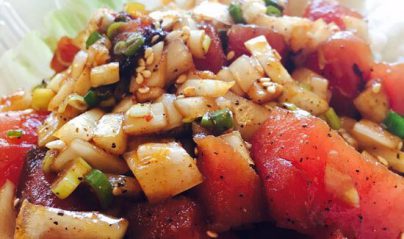 Waikiki Hawaiian BBQ
Waikiki Hawaiian BBQ is one of the last restaurants on our list, but it's definitely tops! We are totally addicted to the steak chicken and pork mix plate. It's incredible! They've got a great macaroni salad with tuna, and amazing katsu chicken too! We would highly recommend the moco loco that includes 3/4 pound hamburger, two eggs, and macaroni salad. All for under five bucks! You can't beat that. You can find Waikiki Hawaiian BBQ on San Pablo Avenue between Lassen Street and Carlson Boulevard. We really enjoy this restaurant for both dine-in and carry-out, and highly recommend it to you!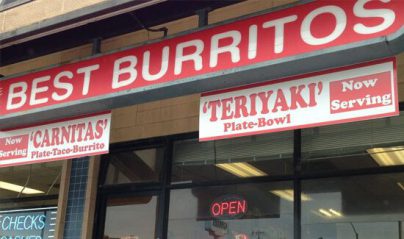 Best Burritos
Best Burritos really cuts to the chase and lets their name reflect exactly what you get when you go there! The menu is quite small, and these are more creative selections than traditional ones, but all of their burritos are really delicious. If you're not big on burritos, they've also got rice bowls that are so tasty. This is a Korean owned restaurant, and in that vein, they offer a Teriyaki Chicken Burrito! Gotta love that. Fusion at its best. You can find Best Burritos on San Pablo Avenue between Eureka Avenue and Stockton Avenue.