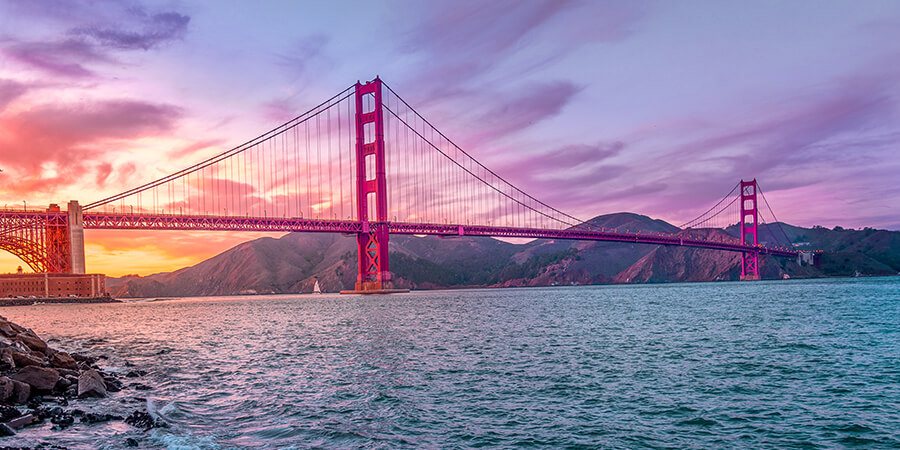 EAST PALO ALTO, CALIFORNIA
is located within the county of San Mateo, and with a population of more than thirty thousand residents, it's one of the mid- to large-sized cities that surrounds San Francisco. The locals often refer to the city as simply EPA. The area is quite beautiful, and there are several attractions in the area that bring in new people, including the Rinconada Pool, Greer Park, the Palo Alto Municipal Golf Course, and Henry W. Seale Park. If you are coming to the zip code of 94303, make sure you carve out a little time to dine and drink at some of these great eateries and lounges that we recommend!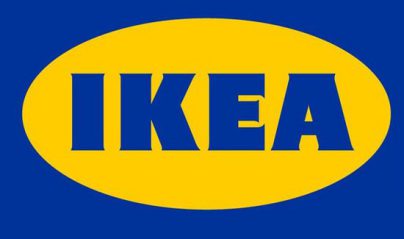 IKEA
Does it seem strange to include IKEA on a list of restaurants and bars? Perhaps. But we love coming to their cozy little cafeteria style eatery. It's an easy choice when you already happen to be there for a little furniture shopping, but even if you're not, you simply cannot beat the prices for the food! You can actually dine here for about a dollar depending on what you get. They've got great breakfasts, lunches, and dinner options, and they include egg dishes, seafood, poultry, and more. Always fresh and flavorful! You can find this IKEA location at 1700 East Bayshore Road.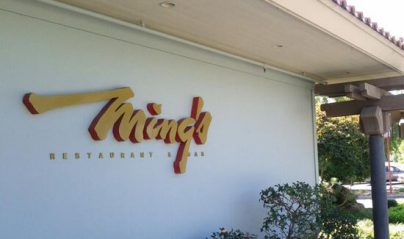 Ming's Chinese Cuisine and Bar - CLOSED
Ming's Chinese Cuisine and Bar is one of our absolute favorite places to go for dim sum. The food here is so great, such absolute high quality, and really cooked and seasoned to perfection. We love this as much for dining in as we do for carryout. And they've got plenty of space to rent out for your private parties, showers, banquets, etc. The management is very easy to work with when it comes to planning those events too. We've attended a few and have heard nothing but good things from our friends who held the events. We would highly recommend this place for both special occasions and everyday lunches and dinners! You can find Ming's Chinese Cuisine and Bar on Embarcadero Road near the intersection with East Bayshore Road.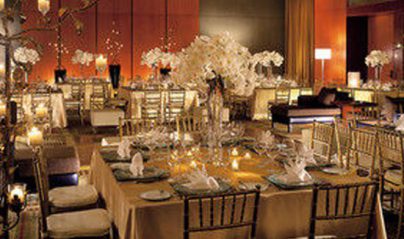 The Four Seasons Hotel
For the purpose of this review, we'll be focusing on the restaurant, though the hotel itself is also a wonderful place worth checking out when you're in town! The food is nothing short of outstanding. You will of course pay a premium price for food this great in a setting so beautiful, but it's perfect for special occasions and you definitely get what you pay for. They have live music, a gorgeous outdoor seating area, a very impressive and grand fireplace, and a great bar area as well. The salads and steaks are our favorite things on the menu, but you can't go wrong with anything that they offer here. The Four Seasons is located at 2050 University Avenue, and it is very highly recommended.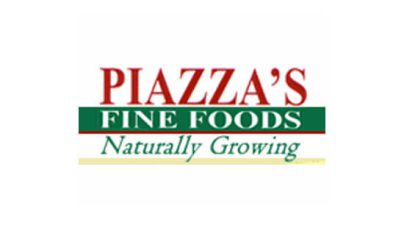 Piazza's Fine Foods
Piazza's Fine Foods, though technically not a restaurant at all, gets our recommendation here because of their fine deli fare! We love to come in and sample all their gourmet foods, and of course that breakfast bar is something that is very difficult to resist! The food in general is fantastic and worth a full shopping trip, because it's all organic and very good for you. You'll find many items here that you simply won't find anywhere else. This is our favorite supermarket in the entire Palo Alto area. You can find Piazza's Fine Foods on Middlefield Road between East Charleston Road and Montrose Avenue.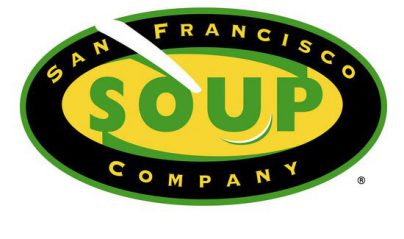 San Francisco Soup Company
San Francisco Soup Company is our favorite lunch stop in the East Palo Alto area. We absolutely love their soups and sandwiches. They're the best around. And how about those desserts? If you're as big of a soup fan as we are, you will really enjoy their bread bowls. The tortilla soup is probably our favorite thing on the menu, but we would highly recommend any one of their soups and sandwiches to you. They are all freshly prepared and so good! You can find San Francisco Soup Company at 1950 University Avenue.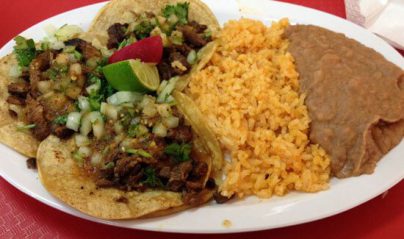 Three Brothers Tacos
Three Brothers Tacos is a very cool spot to go for some fresh Mexican food. They've got a delicious salad here that includes avocados, and they're so ripe and tasty. As you might expect, their guacamole is equally delicious! They've got some really wonderful pastor burritos that we'd highly recommend too, and a brown burrito that we simply can't resist. All of the meats and vegetables are cooked just perfectly here, and they also have amazing beans and rice. Everything is just as we would do it ourselves if we owned the restaurant! And that says a lot. You can find Three Brothers Tacos on University Avenue between Bell Street and Runnymede Street.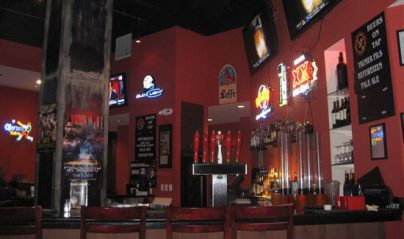 Firehouse Gril & Brewery - THIS LOCATION IS CLOSED
Firehouse Grill & Brewery has got to be the best place around to get an ice cold beer and some great bar fare! It's got a very cool sports bar vibe, and there are plenty of televisions scattered throughout the bar so you can catch the game from wherever you're sitting. They've got wonderful burgers and garlic fries here, and a very nice selection of appetizers too. We think you'll be very pleased with all the beers that are on tap, and the service is good too. You can find Firehouse Grill and Brewery on East Bayshore Road between O Connor Street and Donohoe Street!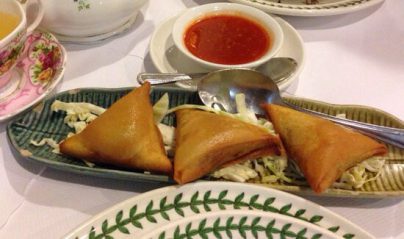 Green Elephant Gourmet
Green Elephant Gourmet is such a wonderful Chinese restaurant that we simply had to recommend it here. Many of the dishes have a delicious Burmese slant to them, and we really enjoy the flavors of that part of the world. The tea leaves salad is one such dish, and we have really fallen in love with it. We also love the prawns here. The thing that really makes this restaurant stand out in our minds is the friendly service. The ambiance is very comfortable too, nicely decorated and well lit. You can find Green Elephant Gourmet on Middlefield Road between East Charleston Road and Montrose Avenue.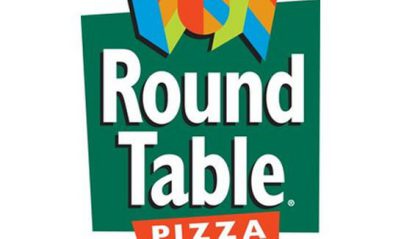 Round Table Pizza
We've recommended so many Round Table Pizza locations on these city pages, and the reason for that is that they are just so good! This isn't one of those gourmet pizza joints where everything is so wild and out there that you're not even sure what to order. This is just good old fashioned pizza the way it should be. The King Arthur is our favorite pizza of course, but they have all your favorite toppings so you can concoct the pizza of your dreams. And of course you have your choice of super-thin crust or pan pizza. So great! You can locate Round Table Pizza on Colorado Avenue between Middlefield Road and Midtown Court!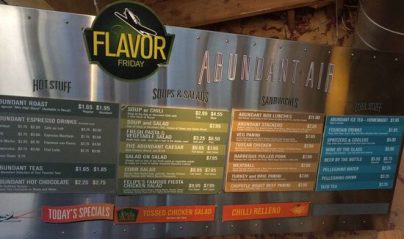 Abundant Air Cafe
Abundant Air Cafe is actually more of a deli than a cafe if you ask us, but a very elegant and upscale one! The menu is a bit small, but everything is so good that we can't find room to complain. The French Dip sandwich is our favorite on the menu, and they also have so many great wraps and pastas to enjoy. The Pesto Penne is one of our personal favorites. The prices here are a little higher than what you'd expect at a typical deli, but again, this is not a typical deli! We think it's worth it. You can find Abundant Air Cafe on Embarcadero Road near Embarcadero Way!