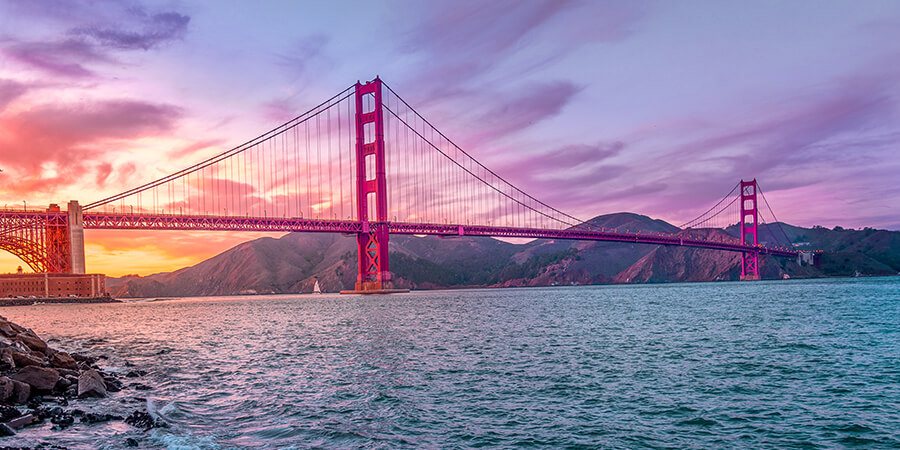 DILLON BEACH, CALIFORNIA
is found in Marin County, and with a very small population of just over three hundred residents, this is one of the smaller communities surrounding San Francisco. The bars and restaurants that you'll frequent when you come to Dillon Beach are predominantly located in nearby Tomales, Marshall, Bodega Bay, and Valley Ford. There are gorgeous views here, so no matter what your reason is for visiting, you will definitely enjoy your stay. Here are our favorite bars and restaurants in the 94929 zip code!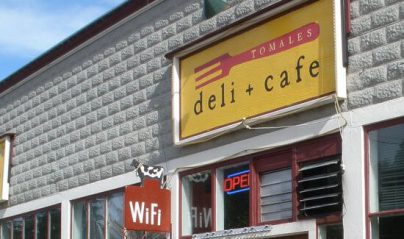 Tomales Deli + Cafe
Tomales Deli + Cafe is one of our favorite places to enjoy a hot breakfast and delicious coffee. We have only been to this one for breakfast, so that's what we'll recommend it for, but we have heard that they have great lunches as well. They've got a very nice outdoor seating area that looks like it would be wonderful during the warmer months of the year. Our only complaint is that you don't get free refills on the coffee. But then, the coffee is inexpensive enough that we don't really mind. It's so good! You can find Tomales Deli + Cafe at 27000 Maine Street in Tomales.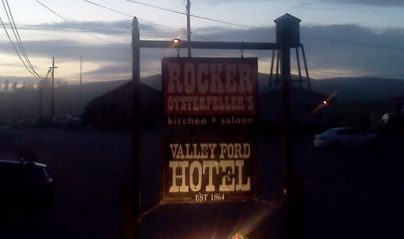 Rocker Oysterfeller's
Rocker Oysterfeller's is one of the most unique restaurants that you'll find in the Dillon Beach area, this one being located in nearby Valley Ford. It's a Southern inspired restaurant, focusing on locally sourced foods, of course including some of the best oysters you'll ever taste! They've also got ownderful burgers and chicken wings, and a great pulled pork sandwich that we can never resist! You can find Rocker Oysterfeller's at 14415 Highway One. Very VERY highly recommended!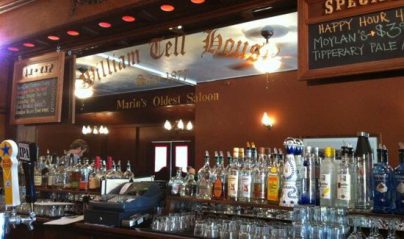 William Tell House Restaurant
If you love really high quality steaks and burgers, you'll definitely want to take a look at William Tell House Restaurant and William Tell Saloon in nearby Tomales. We love their rib eye steaks the best, and their potatoes are simply fantastic. We really enjoy the rustic atmosphere here, and the high quality service really takes it to another level. The location is very nice too, located on California 1 near the intersection with Shoreline Highway. Just a great place to stop for lunch or dinner any day of the week!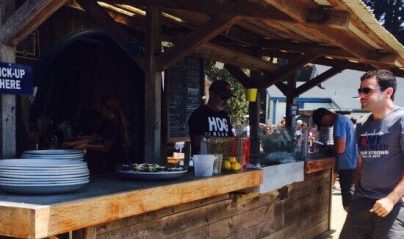 Hog Island Oyster
Hog Island Oyster is a very unique spot that we can never pass up, but we're not quite sure if restaurant is the correct term for this one! Oyster farm is more like it. This is the kind of place where you bring your own tools, charcoal for barbecueing, and even your own picnic gear. If you don't own your own shucking knife and glove, you can rent one. It's included in the picnic fee. You'll be surprised how fun this is on dates, and it's also a great thing to do as a family. You can find Hog Island Oyster at 20215 California 1!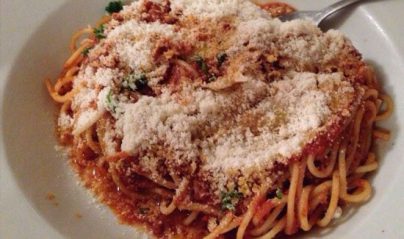 Dinucci's Italian Dinners
Dinucci's Italian Dinners is one of our favorite restaurants and cocktail bars. We love the giant portions of Italian comfort food that are served here, and it's all family style. There's no a la carte here. This is old fashioned dining at its very best. The minestrone soup is one of our essentials, and we would highly recommend any one of the seafood and steak dishes. Of course the fresh pastas are a must. You'll quickly become addicted to this place. You can find Dinucci's Italian Dinners at 14485 Valley Ford Road! Very highly recommended for cocktails too!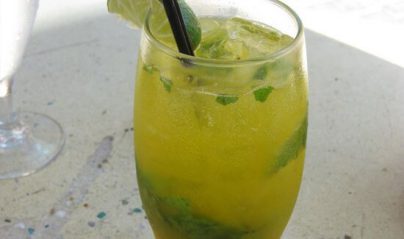 Bluewater Bistro
Bluewater Bistro is located in nearby Bodega Bay, and we really love coming in for romantic dinners or friendly lunches and sitting by that beautiful fireplace for some great conversation. The bar area is also a nice place to sit. The salmon tacos are one of our favorite things on the menu, and the salads and pizzas are also perfectly fresh and delicious. The service here is outstanding, and the ambiance can't be beat. You can locate Bluewater Bistro on Heron Drive between Harbour Way and Surfbird Court.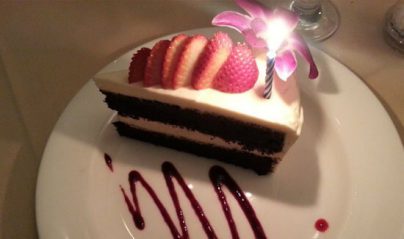 Duck Club Restaurant
Duck Club Restaurant is such a wonderful and refreshing place to enjoy dinner with that special someone, or perhaps as a family for those special occasions. They've got a wonderful Sunday buffet brunch that includes brioche, bagels, omelettes, seafood, and so much more. Their dinners are fantastic too! They've got a small but wonderful drink selection here too. Everything is very unique and perpared just perfectly. Excellent service too! You can find Duck Club Restaurant at 103 Coast Highway in Bodega Bay!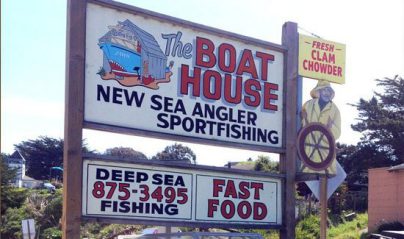 The Boat House
The Boat House is a seafood restaurant in Bodega Bay that includes wonderful outdoor seating and great lunches and dinners. They've got a homemade clam chowder that we find just perfect, and really great fish and chips too. Don't forget to try the barbecued oysters too! Wow thtey are amazing. Even good chili dogs here. Everything is so good! It's just a small restaurant at the side of the road, nothing fancy, just comfortable. And we love it that way. The waitstaff is very friendly and the prices are right where we like 'em. You can find The Boat House at 1445 North Highway 1 in Bodega Bay!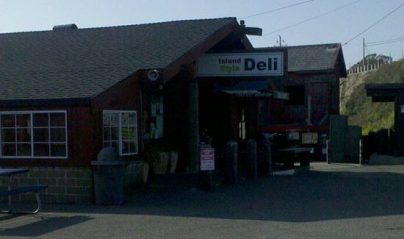 Island Style Deli - CLOSED
Island Style Deli is located in nearby Bodega Bay, and we love this place. We like the clam chowder, and best of all we really adore the crab cioppino that they serve in pints. It's so fresh and tangy! Wow. Just talking about it makes us want to go get some right now! They also happen to have some of the best fish and chips in the world. Very friendly staff, and a cool and inviting atmosphere. We would very highly recommend this deli to you. Make sure to check out Island Style Deli in Bodega, located at 599 South Highway 1.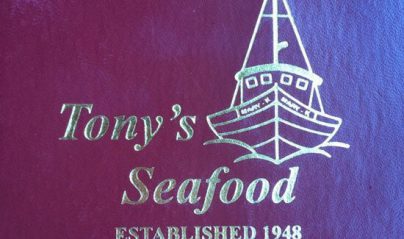 Tony's Seafood Restaurant
is located in nearby Marshall, and we love the beautiful location on the bay. They've got the best barbecued oysters around, done with a very special garlic butter sauce that really makes them completely irresistible. Actually addictive may be a more appropriate word! They are amazing. The service is really outstanding and very friendly. They can be pretty busy at peak times, so you may want to shoot for the slower hours, or give yourself a little extra time to relax and dine. You can find Tony's Seafood Restaurant at 18863 California 1.