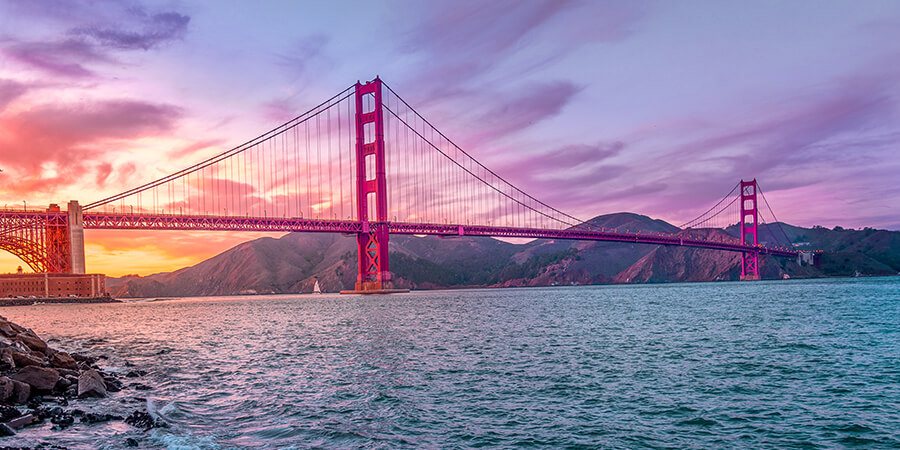 DAY VALLEY, CALIFORNIA
Day Valley is a community of just over 18 square miles located in Santa Cruz, and though it's just a small town consider home to about 3,500 people, it's got some of the best restaurants and popular bars around, though many are actually located in the surrounding area of Aptos. If you're the type that enjoys checking out historic spots, you may want to take a look at the cemetery that's located at the corner of Downing Drive and Meadow Road. The earliest residents of the town are buried here. Below you'll find the best bars and restaurants that are located in and around the Day Valley zip code of 95003!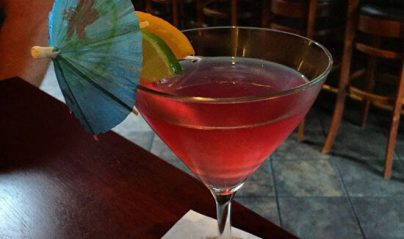 Bittersweet Bistro
Bittersweet Bistro is located in nearby Aptos, and though it's often packed with customers, it's worth fighting the crowds to get in! Note that it can be a bit loud, so if you're looking to have some intimate conversation, you may want to try to visit on a weekday during their slower hours. Their breakfasts are fantastic, and we also love their pizzas and appetizers! They've also got Bittersweet Express, the carryout side, which is a very cool little addition. Wonderful coffee too! The Bittersweet Bistro is located at 787 Rio Del Mar Boulevard.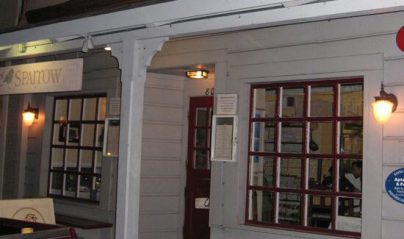 Café Sparrow Restaurant
We adore the Café Sparrow! This quaint establishment is one of the best places to dine in the entire Day Valley and Aptos area. Their menu offerings are nothing short of elegant. Listen to this: French toast with berries and ham. Crab Benedict. Mediterranean chicken salad with avocados and marinated tomatoes. Encrusted chicken. Filet mignon. Surf and turf. Scallops and polenta! Need we go on? This wonderful little French bistro is the best of the best! This beautiful café is located at 8042 Soquel Dr in Aptos between Aptos Creek Rd and Valencia!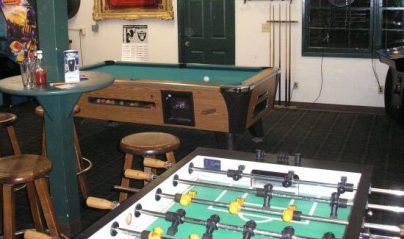 Britannia Arms - CLOSED
Britannia Arms is probably one of the greatest English pub in all of California, and here in the Day Valley and Aptos area it really stands out above all the rest! They've got a charming fireplace area to enjoy during the cooler months, and a great outdoor area that you'll love when it's warm and breezy! We think you'll enjoy all the pub favorites here, and the pizzas are fantastic too. We love the table kegs, and there's truly no better place to watch the game. They make a great roasted chicken too! Enough said. You can find Britannia Arms over on Soquel Drive in Aptos. It's worth a visit, and easy to find near the Aptos Creek and Soquel intersection.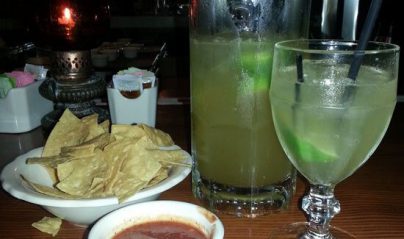 Manuel's Mexican Restaurant
Manuel's Mexican Restaurant has some of the most impressive food this side of San Francisco, and we find ourselves there time and time again for the fresh chips and salsa, the cheesy enchiladas, and the flavorful tamales! We're also pretty obsessed with the carne asada tacos! The portions are humongous, and there's always hot beans, rice, and chips to go with your meal. They've got great drinks too, like the Cadillac Margarita, and wonderful service. They're also one of the places that stays open later in the area, which is a major plus for us. You can start your night out with a great meal or come here later and fill that craving for tacos. Manuel's is located at the address 261 Center Ave in Aptos!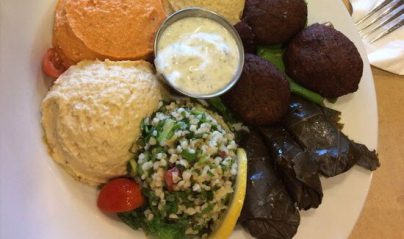 Zameen Mediterranean Cuisine
Zameen Mediterranean Cuisine is simply amazing. We love this restaurant so much. They've got a little bit of everything on the mneu, including sweet potato fries with pomegranate walnut sauce, and though that's obviously not an entrée, it's often the reason that we come in! It's that good! They have amazing gyros, wonderful flatbreads, and fantastic koubideh skewers. The Mezze sampler is a great choice if you want a little bit of everything! It's really the incredible homemade sauces that make everything so good, so make sure to try several while you're there. Check out Zameen Mediterranean Cuisine on Soquel Drive near Ledyard Way.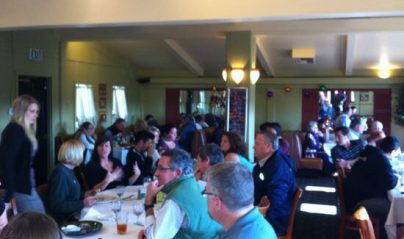 Green Valley Grill
Green Valley Grill is one of the greatest restaurants in the entire area, this one being located in nearby Watsonville. It's very upscale and elegant, and they have some awesome dishes on the menu. The calamari steak sandwich is highly recommended, and we love the salmon too. They've got excellent salads, very crisp and fresh, and a nice selection of wines as well. And we love getting the fresh veggies as a side. The thing that really makes it so superb is the friendly service. The staff really works hard to keep the customers happy, and that's what keeps us so loyal to this beautiful dining establishment. You can find Green Valley Grill in Wastonville on Penny Lane, it's less than 20 minutes away so stop in!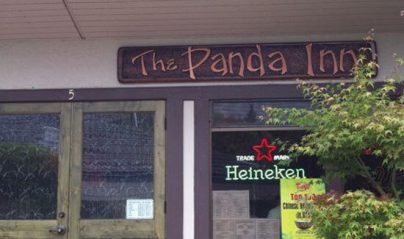 Panda Inn Restaurant
In our humble opinion, Panda Inn Restaurant is the best place to go for Chinese food in Aptos. The honey walnut shrimp is the reason that we're so addicted to it, but they've got lots of other items that are just as amazing. The sizzling rice soup is really noteworthy too. They've got a dish that includes minced scallops, shrimp, crab, and chicken, and we also love their Kung Pao Chicken and their General Tso's Chicken. The Panda Inn also has a great variety of bean curd dishes and their sweet and sour sauce is perfection! If you're ever craving Chinese food, order up a full variety of dishes at The Panda Inn, located on Rio Del Mar Blvd near Beach Drive!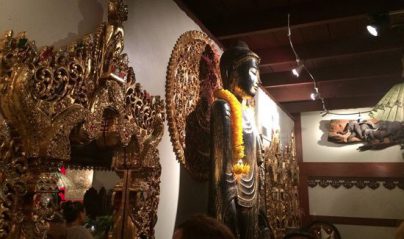 Bangkok West
Bangkok West is of course a Thai restaurant, and though this one isn't one of the more upscale choices in the area, it is comfortable and cozy with high quality food. They've got a lunch buffet that we really enjoy, and it includes a pineapple curry that is simply irresistible, and pineapple fried rice that is a wonderful mix of flavors. We also love the coconut soup and Pad Thai made extra spicy! When you order spicy here, you get spicy! Lastly, the green curry bowl with bamboo squash, jalapeños, eggplant, and tofu is outstanding. You can find Bangkok West on Cabrillo College Drive near the intersection with Willowbrook Lane.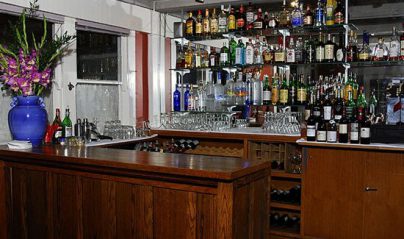 Ma Maison Restaurant - CLOSED
Ma Maison Restaurant is of course a charming French restaurant that offers up both romantic ambiance and incredible food. We love their salads and pates, and all of the entrées are excellent. What we really love the best is the high quality and personalized service. Really smart and helpful wait staff that go the distance to make sure that your time there is an excellent one. We would highly recommend this restaurant for either lunch or dinner on any given day. You can visit Ma Maison Restasurant on Soquel Drive between Valencia Avenue and Aptos Street.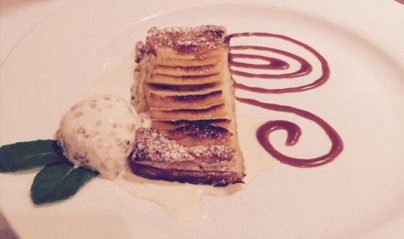 Au Midi
Au Midi is another French restaurant that we've got to recommend, this one in Aptos. The desserts are probably our main reason for coming here, especially the chocolate raspberry mousse or the fresh apple pie, but the entire menu is superb. The offerings that they serve here are not the typical French fare, so if you're looking for something different, this is a great choice. Au Midi has a wonderful wine list, too. The exterior of this little bistro is quite charming, and from the outside you might not guess that the inside is so posh! You'll love the authentic and romantic atmosphere. You can find Au Midi at 7960 Soquel Dr, suite E, in Aptos.