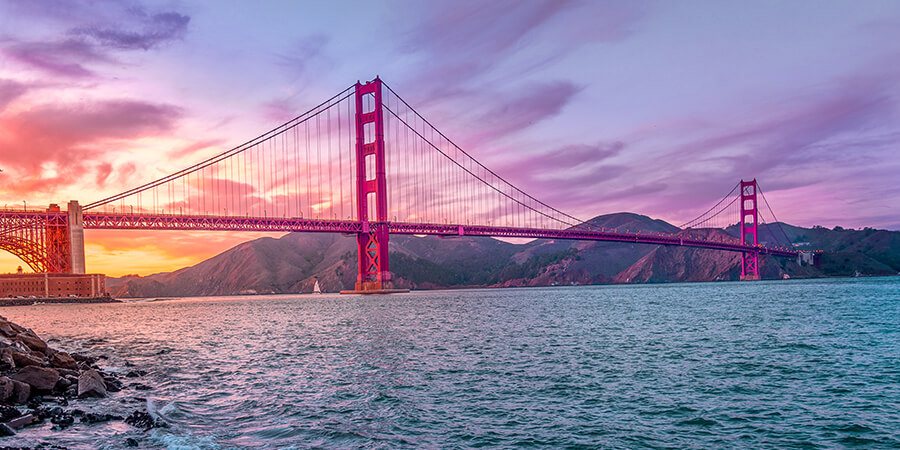 DAVENPORT, CALIFORNIA
You'll find Davenport in Santa Cruz County, right alongside the ocean, and it has one of the most gorgeous views you'll ever see. Pacific cliffs and bluffs, beautiful beaches, and fine surfing locations too! We love coming in to town to enjoy their art galleries, and there are also several wonderful bars and restaurants in Davenport and nearby cities. We'll tell you about them on this page. If you're visiting the 95017 zip code, we hope you'll enjoy visiting these local establishments - we think you'll be very pleased with what you find!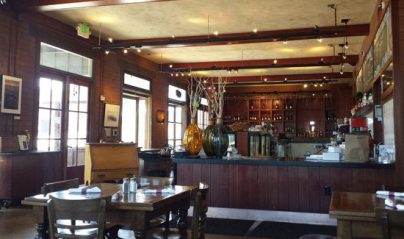 Davenport Roadhouse
Davenport Roadhouse is a great restaurant and bar, located within an inn where you'll enjoy spacious rooms and fine decor. The pizzas and seafood are really our favorite things on the menu here, but everything is good. We really enjoy their large stone fireplace, lending a rustic feel to the already charming ambiance. The food here includes all your American favorites, plus some healthier choices and vegetarian dishes. Everything is gourmet and good! you can find Davenport Roadhouse at 1 Davenport Avenue.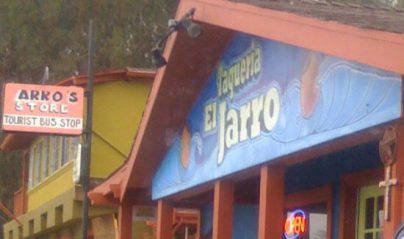 Taqueria El Jarro - CLOSED
Taqueria El Jarro is Davenport's premier Mexican restaurant! The decor must be mentioned first, because it's done so artistically with photographs that reminisce of the musical legends of the 1950s. You'll feel like you've stepped into a Mexican photographer's private studio. The tacos are our favorite thing here, though there are certainly many other great choices including burritos and enchiladas. The rice and beans are excellent. You will love this place! You can find it at 500 California 1.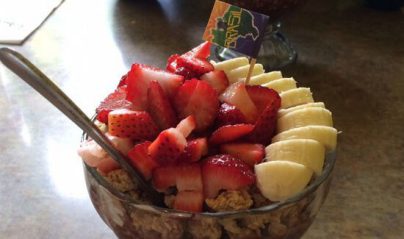 Café Brasil
Café Brasil is actually located in nearby Santa Cruz, and we think it's worth the short drive. The food is a wonderful mix of Brazilian and Latin flavors, and everything that they offer will really please your taste buds. The avocado al cavalho is probably our favorite dish, but we can tell you that all of their dishes are creative and tasty, especially the dishes that incorporate vegetables and sausage. Great acai bowls too, and if you want to indulge at breakfast try their blended passion fruit and orange Mimosa! Café Brasil is one of the most popular restaurants in Santa Cruz, so be sure to stop on by 1410 Mission Street to check them out!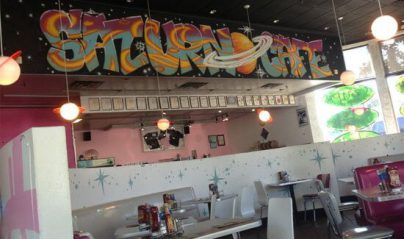 Saturn Café
This local eatery has to get a mention here, because it's a staple in the restaurant scene of Santa Cruz. They've got a great veggie burger that tastes incredible, as do all of their dishes! Saturn has been a local favorite for decades, and there's no question why because the service and the food have always been amazing. We love their seasonal butternut soup, and look forward to it all year! Luckily, they have plenty of non-seasonal dishes that can be enjoyed daily, like the aforementioned veggie burger, any of their sandwiches, and their sweet potato fries, too! They also offer a ton of wonderful breakfast choices. We love the eclectic decor. You can find Saturn Café on Laurel St in Santa Cruz! It's easy to find, it's right between Front St and Pacific Ave.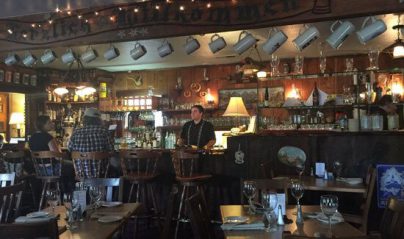 Tyrolean Inn Restaurant
Tyrolean Inn Restaurant is located in nearby Lomond, and it's a charming German and American restaurant that we love primarily for their beautiful redwood beer garden. There's nothing like relaxing out there with an icy cold one. They have a Bavarian Buffet every first Thursday of the month, which we look forward to because we love those beer boots and Dunkel Weiss. Everything looks so good, you'll be piling your plate higher than what you can handle! It's hard not too. They also have a great brunch on certain holidays that we have realy enjoyed. Try the Gulasch and the Rouladen! Fantastic! Tyrolean Inn Restaurant is located at 9600 California 9 in nearby Lomond.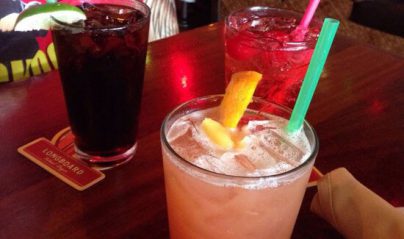 Hula's Island Grill
We can't say enough about how much we love this grill and Tiki bar, so we'll get right to the point! Hula's is one of the most unique restaurants around, and the service is spot on. Stop by to have a tropical experience without having to leave town! Our favorite dishes are the spicy Edamame, the tofu bowl, and the crisp sweet potato fries! The cocktails you're going to want more than one of are The Painkiller, The Hawaii 5-0, and The Dr. Funk! If you have a sweet tooth, the Hula Mud Pie will be irresistible to you! If you're ready to have an unforgettable meal in an amazing restaurant, make the short drive to Santa Cruz and stop at 221 Cathcart St, less than a block east of Cedar St!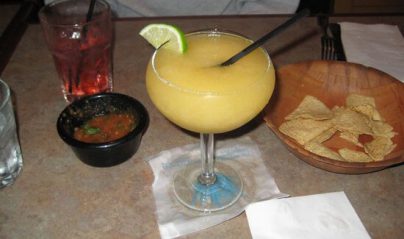 Cilantros
Cilantros is one of the most popular local Mexican restaurants, this one found in Santa Cruz which isn't far from Davenport. We absolutely love their chips and salsa, and all of their seafood dishes are highly recommended. The green sauce is an essential. We order a side of it with everything! They have some great drinks, our favorite is the mango Margarita! Their drink prices are pretty good, and Happy Hour gives you some amazing deals too. It's nice for romantic dates since the dining area is actually located in a ballroom type of atmosphere, complete with candlelight! It's very romantic, not to mention beautiful. You can find Cilantros in nearby Santa Cruz, on Pacific Avenue.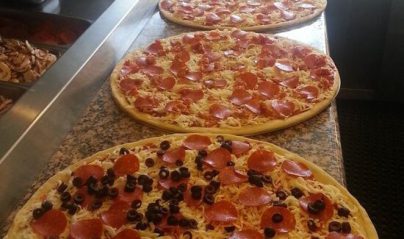 Mama Mia's Italian Restaurant - CLOSED
We love Mama Mia's Italian Restaurant, which is located in nearby Felton, and the reason that we always go to this place is that it's such a fun and family friendly establishment. They've got a wide selection of beers that pair well with any of the Italian specialties on the menu, and it's both cozy and still romantic enough for those special date nights! The item on the menu that we would recommend most highly is the Seafood Chappino. It's unbelievably good. Did we mention that this is a family run business? So as you might guess the service is wonderful. 6231 Graham Hills Rd in Felton is where you can find Mama Mia's!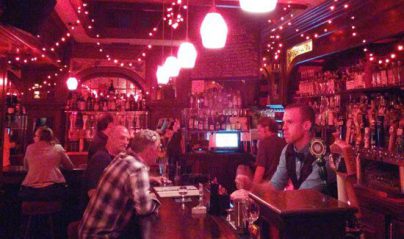 Red Restaurant and Bar
Red Restaurant and Bar is a very fun spot to go for some drinks and dinner! They've draw a bit of a younger crowd than most of the other bars and grills in the area. What's unique about Red is that you can come in with friends and chill at the bar with some drinks, or come in with a date and enjoy a spectacular meal. The Devil's Foodcake dessert is incredible, and is the perfect way to end a meal. They make really great margaritas here, very fresh and juicy. Plenty of good choices when it comes to shots too. The happy hour specials will really help you save a lot of dough, and the beers are very cheap at that time too!We'd rank this one the best bar in Santa Cruz. You can find it at 200 Locust St.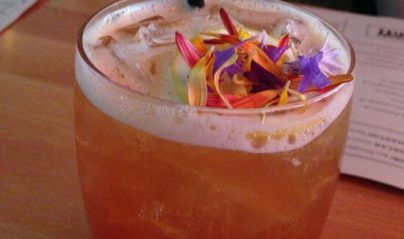 Ristorante Avanti
Ristorante Avanti is another Italian restaurant that we simply couldn't leave off this list. We would highly recommend reservations, because it does indeed get crowded at peak times! The interior decor is very nice with beautiful lighting, so it's for sure a great pick for date night! Their wine list is very extensive and well chosen, and they have a satisfying variety of homemade soups, delicious fresh pasta dishes, and of course delicious steaks and seafood! You're not limited to only Italian choices here either. You can find Ristorante Avanti at 1917 Mission St, it's between Palm and Olive!