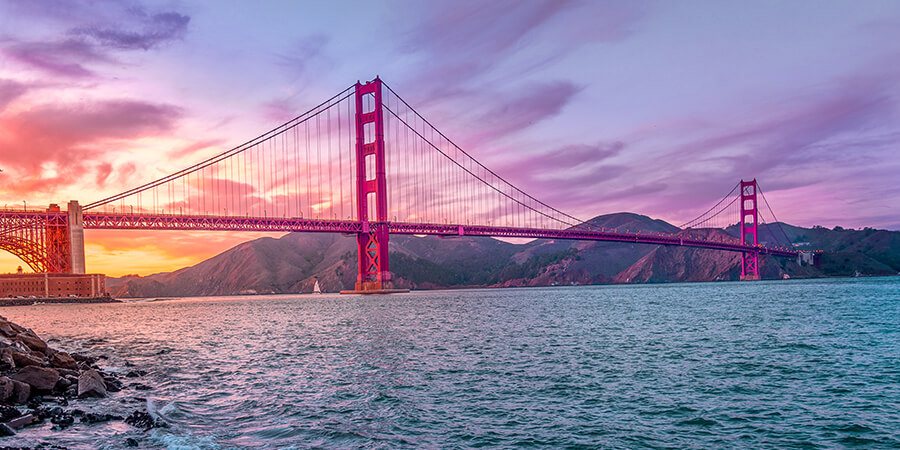 DALY CITY, CALIFORNIA
is located in San Mateo County, is named for land owner and businessman John Daly, and is one of the larger cities surrounding San Francisco with more than one hundred thousand residents at last count. Major attractions include the Cow Palace arena that houses many concerts, sporting events, and conventions, Century 20 Daly City which is a megaplex movie theatre in the Pacific Plaza shopping center, several excellent golf courses, and great shopping centers including Serramonte Center and Westlake Shopping Center. Are you planning to visit the 94013, 94014, 94015, 94016, and 94017 zip codes for business or pleasure? No matter your reason, you'll need to know where to drink and dine. These are our top choices in the Daly City area!
Koi Palace Restaurant
Koi Palace is one of our favorite Chinese restaurants in the Daly City area, featuring some of the best dim sum that you will find anywhere! They specialize in many different areas of Asian flare, including Cantonese and really tasty seafood dishes. They're usually very busy with lots of happy customers, so you'll want to aim for a weekday if you can to avoid the rush. The wait can be unbelievable if you don't. Our favorite dishes include the Peking Duck and the Suckling Pig! Very good food and even better service. You can find Koi Palace Restaurant at 365 Gellert Boulevard.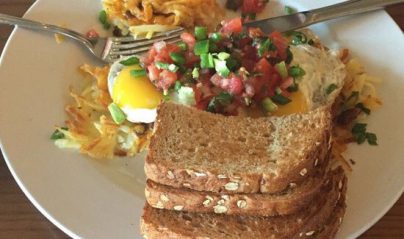 Boulevard Cafe
We always enjoy dining at Boulevard Cafe when we're in the Daly City area. They've got delicious chicken and potatoes, a really great John Daly Omelette, and some of the tastiest corned beef hash you'll ever try! We also enjoy their Swedish Pancakes, and their Top O' The Mornin' is delish too! If you are a fan of delicious golden hash browns, this place is calling your name! They've also got a very nice lounge area with flat screens and a bar, so you can relax and watch the game. Great food and drinks, and excellent service! You will be able to find Boulevard Cafe at 2 Poncetta Drive, and we highly recommend it to you!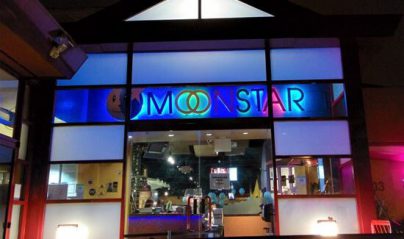 Moonstar Restaurant
Moonstar Restaurant is a very good Chinese and Asian buffet restaurant that has a wider variety of food than you will find elsewhere. Not just a wide variety, but a HUGE amount! Truly the largest selection of buffet food we have ever encountered. There are many different choices for you here, from the traditional dishes like General Tso's, Broccoli Chicken, Sesame Chicken... to more unique offerings that you simply won't find anywhere else! The service is also very good here. You can find Moonstar Restaurant on Gellert Boulevard near the intersection with Hickey Boulevard.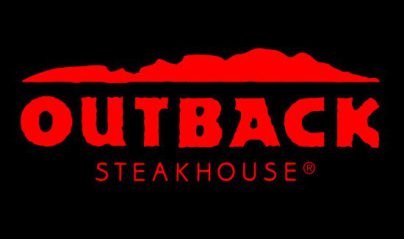 Outback Steakhouse
We tend to stay away from most of the chain restaurants, but we really love Outback Steakhouse because it's a fun taste of Australia! Their steaks are what they're known for, and we go for those most of the time, but they've also got some great poultry dishes like the Cyclone Chicken, and of course you can't pass up that famous Bloomin' Onion now can you? We also enjoy their burgers, and they've got a very nice bar area where you can sit and relax either while you wait for a table or after your meal. Great wine selection too! You can find Outback Steakhouse at 371 Gellert Boulevard.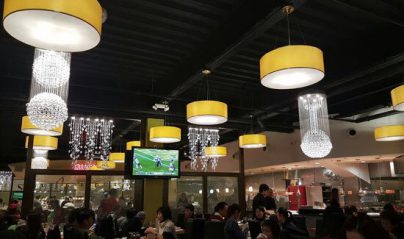 Kome Japanese Seafood Restaurant
Kome Japanese Seafood Restaurant is more than just a restaurant, it's a buffet! Sometimes the word buffet puts people off, but this is very fresh and delicious, so there's no reason to hesitate. They've got some of the best sushi you'll find, and just about every kind of seafood you can imagine. We love the shrimp, mussels, and of course all the fresh fish! They've got a nice variety of drinks here too, and very nice servers. It reminds us of a good buffet in Vegas, and if you ask us that is definitely a good thing! You can find Kome Japanese Seafood Buffet at 1901 Junipero Serra Boulevard.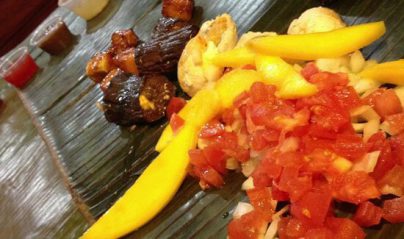 House of Sisig
House of Sisig, known to the regulars as simply H.O.S., is the place to go if you are a fan of beef sisig and pork sisig! It is SO good. Filipino food at its best. You will be shocked at the wide variety of pork dishes that they have here. If you think you've been treated to many different tastes at other Filipino restaurants, this one will really blow your mind. All of the barbecue dishes are simply fantastic, and the rice here is truly top notch. The restaurant also happens to be family owned and operated. Can't beat that! You can find House of Sisig on Junipero Serra Boulevard between 87th Street and 88th Street.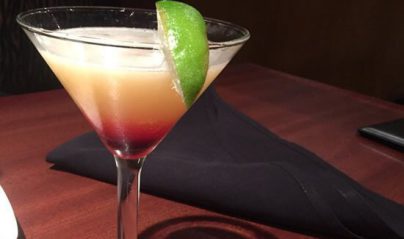 Elephant Bar Restaurant
Elephant Bar Restaurant is one of the most fun places to dine and drink with good friends. We love heading out here on a weeknight or weekend evening to just relax with some good food in a really pleasant atmosphere. The drinks are very good and strong and yet quite affordable, and they have a nice selection of wines here too. They've got really great curry here too. It can be loud and boisterous here during the busiest times, so if you prefer a more quiet atmosphere you will want to aim for a weekday if at all possible. You can find Elephant Bar Restaurant at 75 Serramonte Center!
IHOP Restaurant
IHOP, which of course stands for International House of Pancakes, is THE breakfast spot in Daly City. There's nothing else like heading into IHOP, especially after pulling an all-nighter, and enjoying some of the best pancakes, omelettes, waffles, and French toast in the world. And don't forget about those crepes! They've always got great seasonal specials going on too. Some may not realize that you're not limited to just breakfast here. They've got great burgers and other lunch and dinner favorites, so don't feel trapped into having breakfast! They've been going strong since 1958, and we just have to recommend it! You can find this IHOP location on Junipero Serra Boulevard between Garden Gate Way and 87th Street.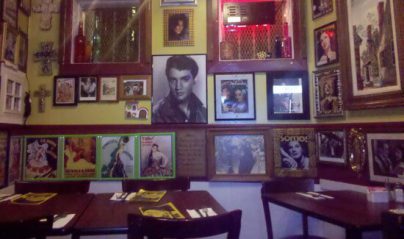 Lisa's Mexican Restaurant
We love Lisa's Mexican Restaurant as much for the authentic atmosphere as we do for the delicious food! It feels very much like you're stepping into a familiar family member's abode rather than a restaurant. They've got great live music on the weekends that we really enjoy, and in terms of the food we would most highly recommend the chile rellenos and the enchiladas. The sangria is a must! This restaurant has been in business for at least twenty years that we're aware of, and we hope it goes strong for another twenty and then some! You can find Lisa's Mexican Restaurant on Mission Street between Theta Avenue and Vista Grande Avenue!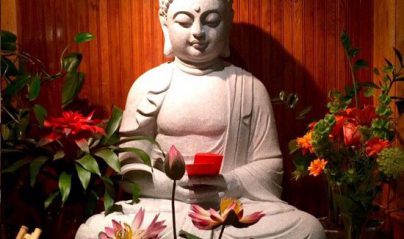 Banana Island
Banana Island is a great Thai style restaurant, more unique and eclectic than authentic, but we love it that way. They've got great Pad Thai and Thai Fried Rice, two staples that we always recommend, but they've got more unique dishes too like Roti Canai that we simply love. They've got a nice variety of drinks here too, and some of the best service you'll encounter at any restaurant in the area. Everybody loves it here and we're certain you will too! You can check out Banana Island at 416 Westlake Center!