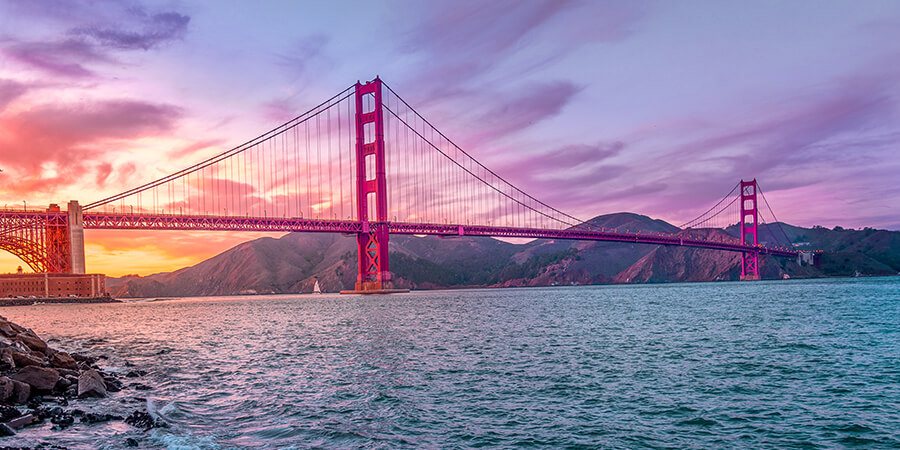 CUPERTINO, CALIFORNIA
is one of San Francisco's suburbs, located within Santa Clara County, with a mid- to large-sized population of just over fifty thousand. Some of this scenic area is located in the Santa Clara Valley, and some in the Santa Cruz Mountains. Cupertino is of course best known as Apple's headquarters, but beyond that there are many attractions that bring people into the area including golfing at Black Berry Farms, shopping at the many department stores including JC Penney and Macy's, and dining at many wonderful restaurants that we'll talk about on this page. If you'll be coming to the zip codes of 95014 and 95015, take note of these great places to eat and drink and plan to visit at least a couple of them during your visit!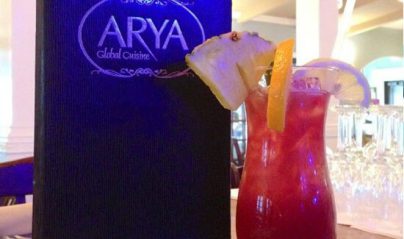 Arya Global Cuisine
We absolutely love Arya Global Cuisine, which blends the flavors of the Mediterranean, including Persian and Italian! It's beautifully decorated, both elegant and comfortable, and they've even got live performances including music and belly dancing! We are big fans of the Borani Bademjoon and the Shirin Polo, but every single thing on the menu is crave-worthy. The service, too, is superb. You can find Arya Global Cuisine on Stevens Creek Boulevard between South Blaney Avenue and Portal Plaza.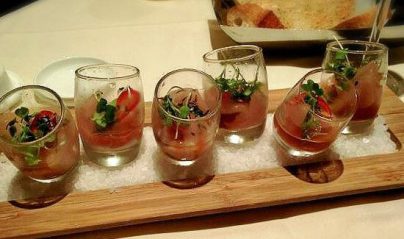 Alexander's Steakhouse
If you're seeking a great steakhouse in Cupertino, look no further. Alexander's Steakhouse is calling your name. We love this place for its many varied dishes including fantastic foie gras, prime rib, filet mignon, French fries with truffle oil and parmesan cheese, and so much more. They also have a very impressive wine list, including some of the best reds and whites that we have ever had the pleasure of sipping. Beyond the steaks, they've also got plenty of poultry, fish, and vegetarian choices on the menu to really please everyone in your party. You can find Alexander's Steakhouse on North Wolfe Road near the intersection with Valico Parkway.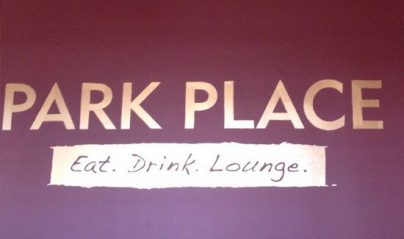 Park Place
Dining al fresco has never been better than it is at Park Place! This steakhouse and seafood restaurant has really captured our attention of late, and we love it even more because it's a part of the Cypress Hotel. It's decorated elegantly yet trendy and modern, with a distinct Mediterranean vibe that we really enjoy. We're really into the pork belly burger and truffle fries, and they've also got a truly perfect tuna tartare, and flatbread pizzas that are to die for. You can find Park Place on South De Anza Boulevard between Cali Avenue and Stevens Creek Boulevard!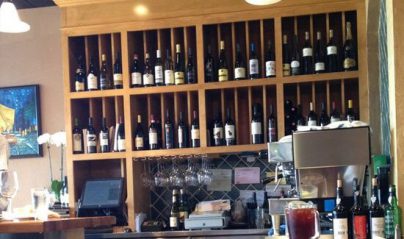 Cafe Torre
Cafe Torre is a very nice spot where you can come in for business lunches or romantic dinners, or perhaps for an intimate gathering with good friends. The food is very good, supremely high quality, and priced affordably. We really love Noni's Three Meat Spaghetti along with the perfectly warmed bread. Pair that with a shrimp appetizer and you'll really have the most perfect combination on the menu. We also enjoy eating at the bar here. Very beautiful artwork hangs on the golden walls, and with the elegant wood floors it really presents itself as a beautiful dining experience rather than just a great spot to eat! You'll be able to find Cafe Torre on Stevens Creek Boulevard near the intersection with North De Anza Boulevard.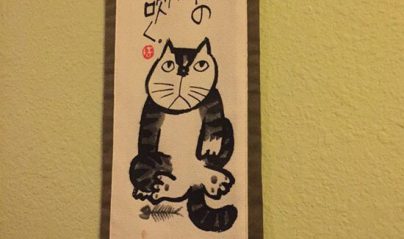 Gochi Japanese Fusion Tapas
Gochi Japanese Fusion Tapas is such a wonderful combination of authentic Japanese and fusion Asian delights. We're really big fans of the Japanese pizza, which is difficult if not impossible to find elsewhere, and of course the sushi is fantastic. We really enjoy the short ribs, and the beef tongue in potato butter sauce is something that has to be tried to believe how good it is. We would highly recommend reservations here, or you will find yourself waiting a good long while. Very good service and a very elegant setting. You can find Gochi Japanese Fusion Tapas on East Homestead Road near the intersection with North Blaney Avenue.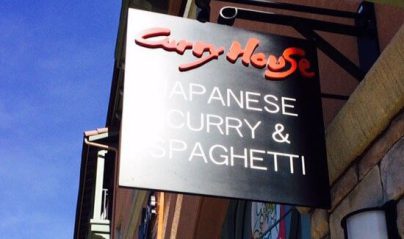 Curry House
Curry House is so good! This is definitely not the only location around, but in our opinion it's the best. They've got some of the best dishes around, with a variety of meats and fish, and customizable level of spice, so if you like it mild, they've got you covered, and if you prefer it scorchingly spicy, they can do that too. If anybody in your party prefers something a little less intimidating, they've got excellent spaghetti too. We really love the seafood salad and the chicken katsu. This place has the best Japanese curry around! You will find Curry House on South De Anza Boulevard between Civic Park Lane and Town Center Lane.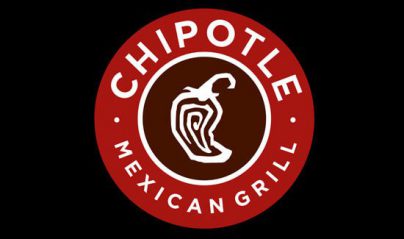 Chipotle Mexican Grill
Chipotle Mexican Grill may be a chain restaurant that borders on fast food, but we simply love it. It's got to be the healthiest and fastest lunch option out there. They're very generous when they're piling up your steak bowls and burritos, with all your favorite toppings including delicious guacamole, chipotle sauce, green salsa, corn, and much more. If you've never been to Chipotle (for shame!), you can think of it as the Mexican version of Subway. You customize your burritos and other Mexican delights with whatever you want on them. Who doesn't love that? You can find Chipotle Mexican Grill at 10385 South De Anza Boulevard.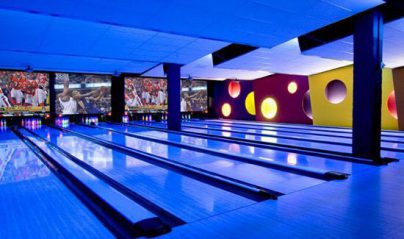 Bowlmor
Bowlmor (formerly Strike) location in Cupertino is one of our favorite spots for bowling and an all around fun night out with friends. They've got all your favorite perks here, including glow-in-the-dark bowling, a giant wall of videos, delicious food and cocktails, and a total of 32 lanes so you'll never find yourself facing a long wait to play. We love the full bar too, and thanks to their flat screen televisions you'll be able to enjoy a lot of great music videos or a game if it's on! Lots of great video games here too. You can find Bowlmor at 10123 North Wolfe Road.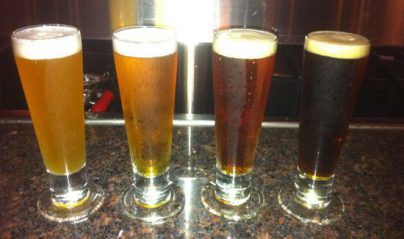 BJ's Restaurant & Brewhouse
BJ's Restaurant & Brewhouse is one of our favorite spots to gather with friends for some really great drinks and wonderful conversation. The ambiance here is the big draw, but they've also got plenty of TVs so you can catch the big game, and the pizzas alone are enough to drag us out of the house for one! We love their dessert too, which is called pazookie... basically it's a fresh cookie out of the oven with vanilla bean ice cream on top! Irresistible. Great beers and wines too! You can find BJ's Restaurant & Brewhouse at 10690 North De Anza Boulevard!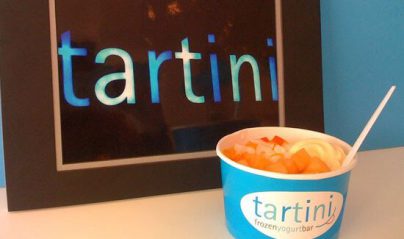 Tartini Frozen Yogurt Bar - CLOSED
Tartini Frozen Yogurt Bar is a cut above the rest when it comes to frozen yogurt. There are of course many well-known places located in this area of California, but Tartini Frozen Yogurt Bar is one of our favorites for good reason. The yogurt itself is very rich and creamy in comparison to the other places, and we love their wide variety of flavors that includes green tea tart, mango, raspberry, lychee, and their original tart flavor. SO good! It's true that the price is a bit more than you'll pay elsewhere, but we believe it's worth it. More than forty toppings to choose from! You can find Tartini Frozen Yogurt Bar on Stevens Creek Boulevard between South De Anza Boulevard and Macadam Lane!