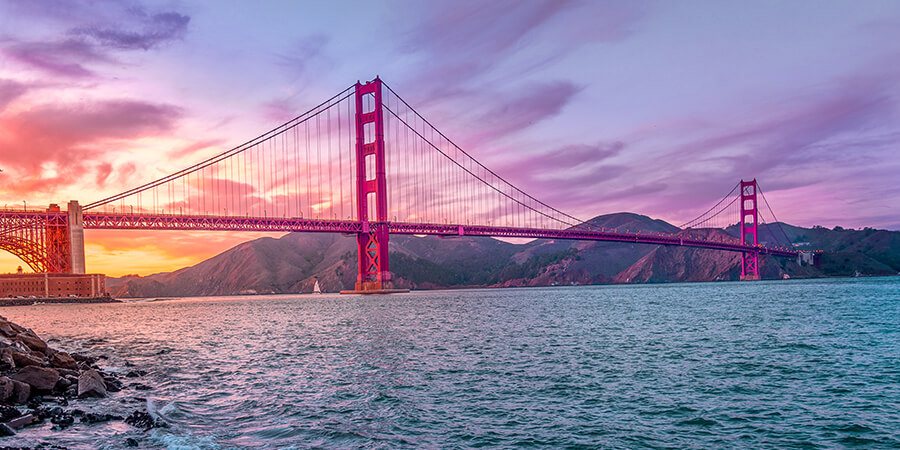 COTATI, CALIFORNIA
is a mid-sized city in the San Francisco area, located within Sonoma County and having a population of just about 6500 residents. It's located within Wine Country, and E & J Gallo Winery operates Two Rock Vineyard in the nearby hills. We love the hexagon shaped downtown, which is the only one in the United States except for Detroit! When you're here you may want to check out La Plaza Park, the Cotati Jazz Festival, the Holiday Tree Lighting Ceremony, and perhaps the beautiful Cotati Yacht Club. These are some of our top picks for great restaurants and bars in the 94931 zip code. Be sure to stop in to at least a few of them when you're in the area. You can't go wrong with any one of these!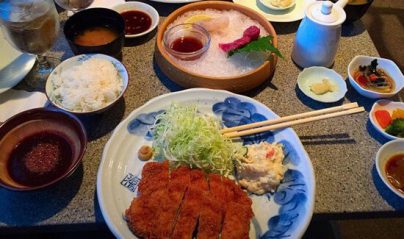 Hana Japanese Restaurant
Hana Japanese Restaurant is the best spot in Cotati to enjoy fresh and delicious sushi and sashimi. They honestly have the freshest sushi grade fish that we have ever encountered in this area. The chefs are happy to accommodate special requests for things that aren't on the menu. They've also got excellent oysters here. It can be a bit expensive here, but for the unsurpassed quality that you receive, we say it is worth every single penny. Excellent service, beautiful environment, and an overall great time. You can find Hana Japanese Restaurant on Golf Course Drive near the intersection with Double Tree Drive.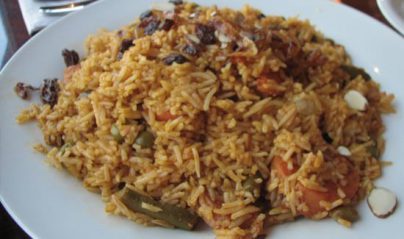 Masala Jacks - CLOSED
Masala Jacks is a fantastic Indian restaurant that we fell in love with on our very first visit. They've got the best spinach paneer that we have ever tasted, and we love their lassis too. Wonderful rice and naan as well. They have a very wide lunch selection here. Try the Tikka Masala! It's unbelivably good. The service is very good too, and the environment is very pleasing to all your senses. You can find Masala Jack' on Old Redwood Highway near the intersection with George Street.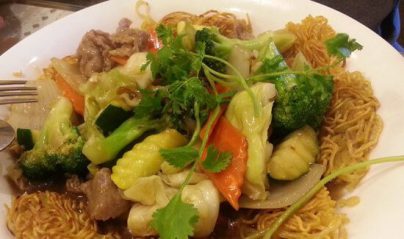 Mai Vietnamese Cuisine
Mai Vietnamese Cuisine is a truly wonderful place to enjoy an elegant lunch or dinner with the special people in your life. We love coming here for anniversaries and special occasions, and even any regular day just to enjoy the fine food. The Pho Tai is our favorite thing on the menu, and we also love the Mi Cuon. The options here are very healthy and fresh, so if you're trying to make healthier choices, this is an easy way to do it while still feeling very indulgent! You can find Mai Vietnamese Cuisine at 8492 Gravenstein Highway.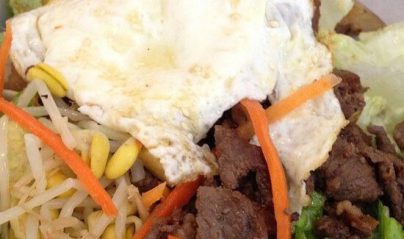 Bear Korean Restaurant - CLOSED
Bear Korean Restaurant is such a great spot for Korean barbecue style food. All of the offerings on the menu are very exotic and flavorful, and best of all they're served in an environment that makes you feel like you've escaped the ordinary! If you've ever been to Korea, you'll be pleasantly surprised by the authenticity here. And the old fashioned service will really make you feel right at home. You can find Bear Korean Restaurant at 8577 Gravenstein Highway!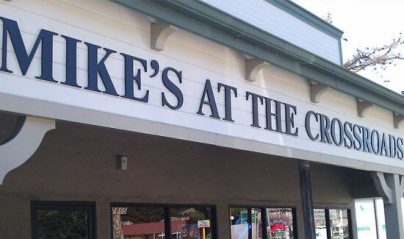 Mike's at the Crossroads
Mike's at the Crossroads is a great hamburger spot where you can really kick back and relax. It's also a great place to catch the game on television, and to gather with friends for some barbecue favorites! They've got a pesto burger that's really noteworthy, and a hickory burger that is off the charts with flavor! So many people call these the best burgers in town, and we definitely agree. Be sure to pair them with the red potato salad. There are no fries here unfortunately, but that red potato salad more than makes up for it! You can find Mike's at the Crossroads on Old Redwood Highway near the intersection with Commerce Boulevard.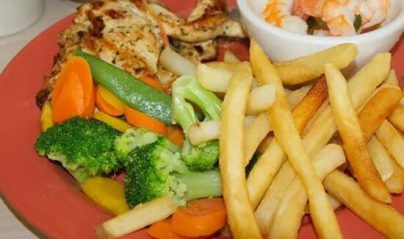 Star Restaurant - CLOSED
Star Restaurant is a charming family diner where you can have delicious burgers and other American favorites, plus finish up your meal with some of the very best pie you'll ever taste. We really love their country fried steak, and the gravy that comes with it is simply to die for. They've got great breakfasts here too, and it's a very inexpensive spot to go for lunch in the middle of your hard working day. You'll be able to find Star Restaurant on Gravenstein Highway between Redwood Drive and West Cotati Avenue.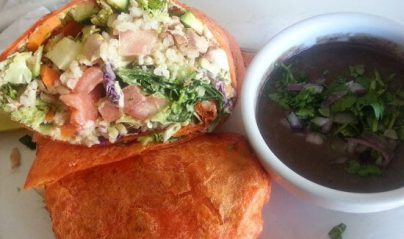 Redwood Cafe Coffee House
Redwood Cafe Coffee house has an old school vibe that we just can't resist, and their American and Californian menu items really please the tastebuds. They've got some of the very best food around. And it's a very family friendly establishment, even having a play area for the kids! The coffee is beyond delicious, and we are big fans of their Tofu Melt, as well as their delicious fries! You can't go wrong with any item on the menu. You'll find this wonderful restaurant on Old Redwood Highway near the intersection with Henry Street!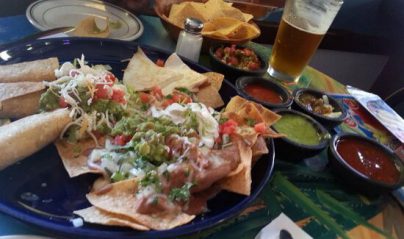 Mi Pueblo
Mi Pueblo (formerly La Guitarras de Cotati) is a wonderful Mexican restaurant that we love for their super fresh salsas, delicious chiles rellenos, fresh margaritas, and great tequila selection! The seafood selections on the menu are also really good, and we're really hooked on their chili verde! Don't forget to try the tortilla soup while you're there, and if you're looking for a sizzling skillet type of meal, definitely opt for the shrimp fajitas! Wow, are they fantastic. You can find Mi Pueblo on Commerce Boulevard near the intersection with Wilford Lane!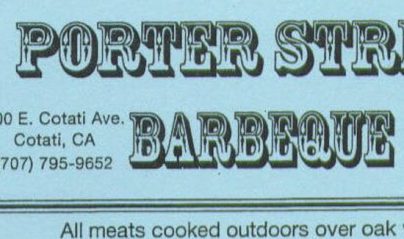 Porter Street Barbeque - CLOSED
If you've been seeking great barbecue in Cotati, look no further. Porter Street Barbeque is the only name you need to know. The BBQ Chicken Sandwich is probably the most basic thing on the menu, but it happens to be our favorite! They've also got a Tri-Trip Sandwich that's irresistible, especially if you put on some horseradish! So good. The barbecue sauce here is truly out of this world, and it just makes everything so great! Try the pork ribs too! Great slaw as well. You can find Porter Street Barbeque on East Cotati Avenue between Lasalle Avenue and Greenleaf Avenue.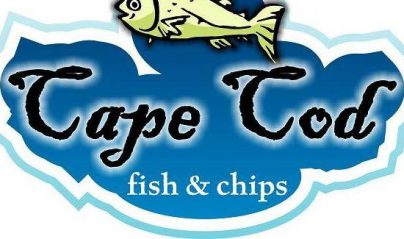 Cape Cod Fish N Chips
Cape Cod Fish N Chips is one of our favorite spots in all of Cotati! It's important to note up front that the chips are actually wedge potatoes, not quite the traditional chips that you may be used to, but they are fantastic. They also give you way more fish than most other restaurants do, which is great if you feel like us, that you can never get enough! The fried zucchini is really great too. We absolutely love the batter that they use here. Couldn't be any better! You can find Cape Cod Fish N Chips on East Cotati Avenue between Lasalle Avenue and Greenleaf Avenue!