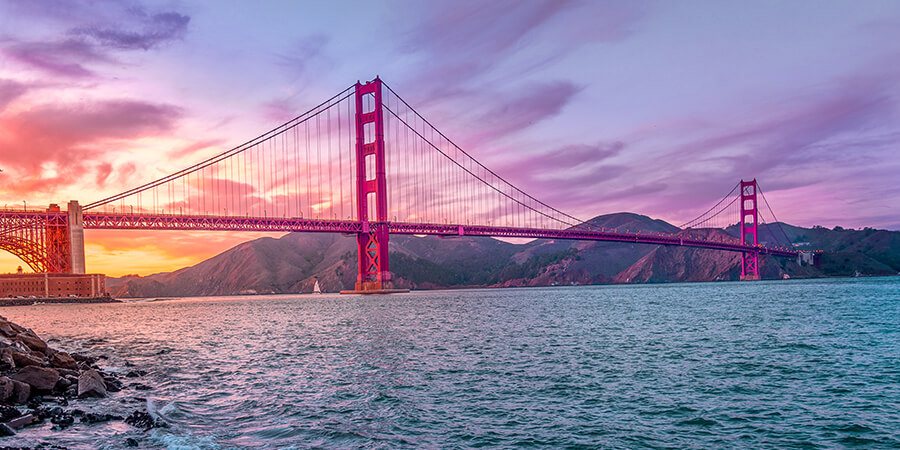 CORTE MADERA, CALIFORNIA
was formerly known as Adams, and this town is located within the county of Marin. Interestingly, the words "corte madera" translates to "chop wood," and this area was once famous for its redwoods which were used for lumber to construct our beloved San Francisco! There are just over nine thousand residents living here, and there are many great eateries to serve them. If you are visiting the 94925 and 94976 zip codes within the coming weeks, you'll want to make it a point to stop at at least a couple of the great bars and restaurants that we have listed below for you. We just know you'll enjoy them as much as we do!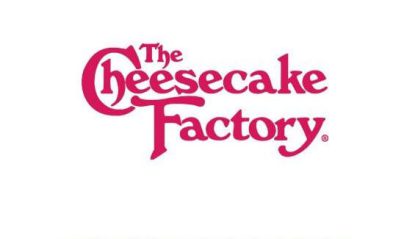 Cheesecake Factory
Sure, Cheesecake Factory is a chain restaurant, and we tend to avoid those, but we just love this place. The food is of course very delicious, but the cheesecakes themselves are the reason that we find ourselves coming in time and time again! As far as the regular menu goes, we really love the California Cheesesteak sandwich, and the Blackened Chicken is fantastic too. In terms of the chceesecakes, you can't go wrong with any of their delicious choices. You can find Cheesecake Factory at 1736 Redwood Highway.
Marin Joe's Restaurant
Marin Joe's Restaurant is a wonderful blend of Italian classic cuisine and American favorites, and we love the relaxed yet elegant atmosphere along with the high quality service! The steaks are all excellent choices here, and we also enjoy their veal parimgiana and their chicken picata. If you're a burger fan, they've got some really generous juicy ones here, and wonderful salads that pair well with them too. We've had many wonderful lunches and dinners here over the years, and highly recommend it to you. You can find Marin Joe's Restaurant on Casa Buena Drive near the intersection with Conow Street!
Il Fornaio
Il Fornaio always gets our recommendation no matter which location we're talking about, because they are so consistently good! If you love Italian food, you'll surely love Il Fornaio. The ambiance is elegant, and the service is superbly friendly and fast. They've got a very impressive wine list, and surprisingly low prices for the delicious food that they offer. We would recommend the bruschetta al pomodoro, and the caprese and capellini al pomodoro is also amazing. You'll want to try the Corte Madera Il Fornaio location for certain, located at 223 Corte Madera Town Center!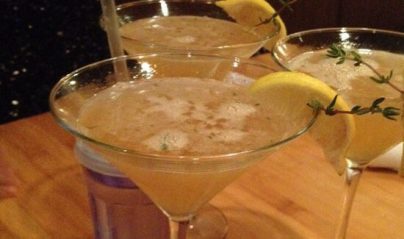 Pacific Catch
Pacific Catch is a wonderful seafood restaurant that is surprisingly affordable when you consider the high quality food that they serve here! They are very consistent too. It's a large and spacious restaurant, and there are many wonderful items on the menu including many types of fresh fish, delicious sweet potato fries, crisp salads, and even sushi rolls! There are a few vegetarian options on the menu as well. We really love the grilled asparagus, and the shrimp tempura roll is highly recommended too! You can find Pacific Catch at 133 Corte Madera Town Center.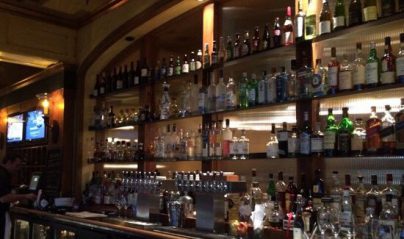 Brick and Bottle
Brick and Bottle is one of our favorite restaurants in the Corte Madera area, with lots of delicious American dishes and Californian touches. We love to start off with an apple and endive salad with goat cheese, and the boned duck confit and halibut are great choices too. They've also got excellent gaspacho here, which is a really great choice on those hot summer days. Truly wonderful service, and an elegant atmosphere that we really enjoy. You can find Brick and Bottle at 55 Tamal Vista Boulevard.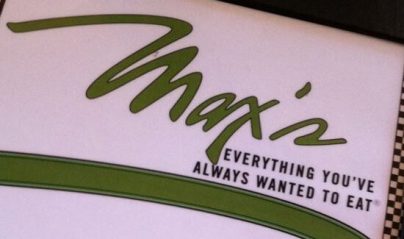 Max's Cafe of Corte Madera - CLOSED
Max's Cafe of Corte Madera is a charming and old fashioned restaurant that serves up truly giant sandwiches, deli favorites, and delicious desserts. They're open for breakfast, lunch, and dinner, and the portions are really large at all three meals! The service can be a little bit slow when they're at full capacity, so we like to come early on the weekdays if possible. The ambiance can be a little loud and boisterous during those busy times too! Which can be fun if you're in the mood for it of course. You'll find this old fashioned slice of heaven at 60 Madera Boulevard!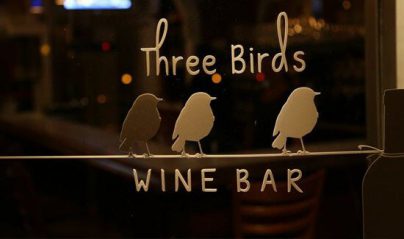 Three Birds Wine Bar
Three Birds Wine Bar (formerly Rick's Wine Cellar) is a combination of a restaurant, wine bar, and wine store. They've got one of the largest selections of reds and whites that we've ever seen, including fine pinot noir and cabernet. We love the wine flights at the wine bar, and after a couple of glasses of wine and a delicious cheese plate, there's nothing more relaxing than to peruse the selection of bottles and choose some to take home. We also really enjoy their paninis when we're in the mood for something a litlte more hearty! You can find Three Birds Wine Bar at 207 Corte Madera Avenue.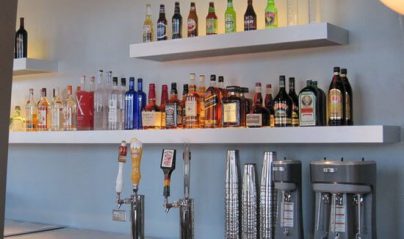 The Counter Burger
The Counter Burger is one of the newer dining establishments in Corte Madera, this one being a trendy hamburger joint! We love it. They've got really thick burgers on very fresh buns, with a wide variety of toppings. Your first four toppings are at no additional charge, and they've got a nice list of premium toppings to choose from as well. We love the old fashioned style of decor and furniture, and yet it feels very modern at the same time since it's all brand new and sparkling clean! Kind of the best of both worlds, today and yesterday. You can find The Counter Burger at 201 Corte Madera Town Center! Very highly recommended!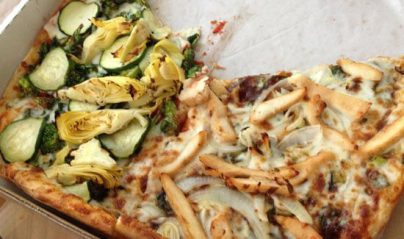 Stefano's Pizzeria
Stefano's Pizzeria is one of our favorite spots to stop in for a really great pizza. They've got some of the greatest calzones around too! It's just a small restaurant, nothing fancy going on here whatsoever, but the focus is on the pies as it should be! You can order by the slice with a drink if you like for lunch, or come in later on and order a nice large pie for you and your friends and family to enjoy. Delivery too. Just an all around great pizzeria. Enough said! You can find Stefano's Pizzeria on Corte Madera Avenue between Redwood Avenue and 1st Street.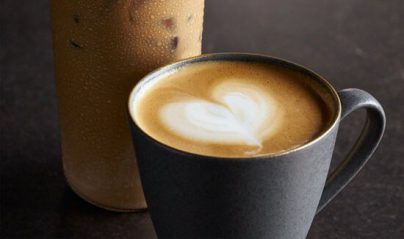 Peet's Coffee & Tea
Peet's Coffee & Tea is one of our favorite spots to go for a great cup of joe. They've got wonderful French press coffee here, and a nice selection of tasty pastries and other bakery style delights. They've got free wi-fi too, so if you need to bring your laptop and get some work done, or perhaps just browse the web on your smartphone, you will love being able to take advantage of that. Really great service and very nice regulars. Always lots of happy customers here. You can find Peet's Coffee & Tea at 77 Casa Buena Drive!