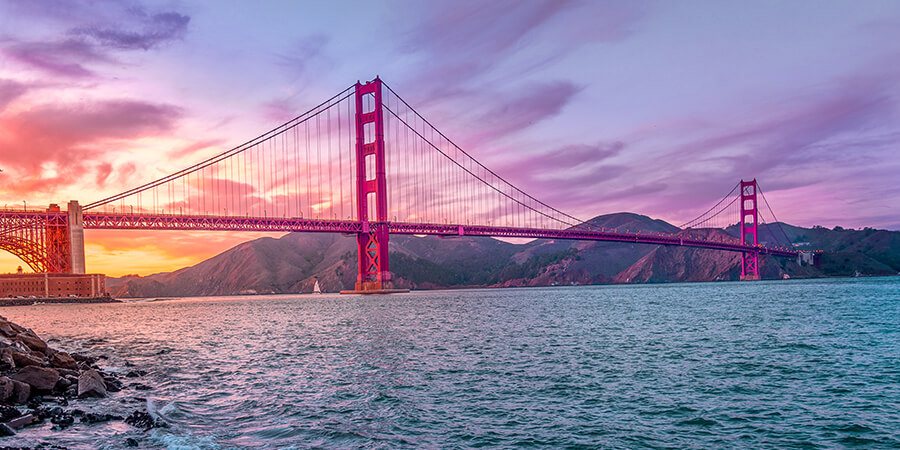 COLMA, CALIFORNIA
is a small town in San Mateo County, with just over one thousand residents at last census count. It is interestingly known as "The City of the Silent," because of its many cemeteries. There are actually seventeen cemeteries, plus one for pets, within the city, which means that there are more deceased within city limits than living people. This may sound morbid, but the people who live here take it with a hearty dose of humor, giving rise to their funny motto, "It's great to be alive in Colma!" If you're visiting the area for any reason, you will need to know where to dine while you're here. These are our top choices for restaurants and bars in and around the 94014 zip code.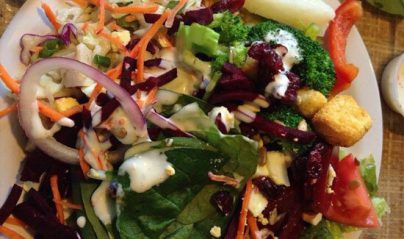 California Fresh
is a great American buffet style restaurant in Colma where there's something for just about everybody. It's very family friendly, and we love their salad and soup. We love their breads and muffins, and their macaroni and cheese is great here, as well as the baked potatoes. Of course all the meats are perfectly prepared too, very juicy and flavorful! You can find California Fresh (formerly Fresh Choice) at 4927 Junipero Serra Boulevard!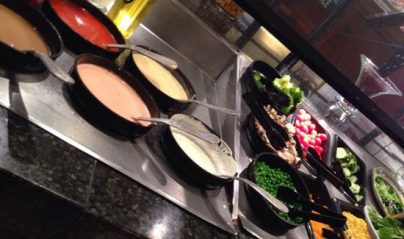 Sizzler
The Sizzler has been a part of the California landscape for as long as we can remember, and we wouldn't feel right about leaving it off this list! It's one of our favorite steakhouses even though it's a chain restaurant, because they always cook the steaks and seafood just perfectly and serve it with such class and flair. We also really enjoy their poultry dishes. You can't beat that classic decor with all the dark woods and stone touches here and there. You can find Sizzler on 5025 Junipero Serra Boulevard.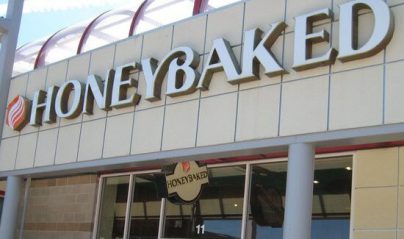 Honey Baked Ham
Honey Baked Ham is a business that has been going strong for more than forty years, and this location in Colma is just wonderful. While we wouldn't classify this as a restaurant, we still wanted to include it here because we love to stop and pick up a ham for the holidays or for a great meal at home with family. We love the Ham and Swiss Classic, which comes with a ready-to-serve ham along with a wheel of Baby Swiss Cheese, plus delicious mustards. Their sides are fantastic too, including cranberry salad and turkey gravy! You can find this Honey Baked Ham location on Colma Boulevard near the intersection with Junipero Serra Boulevard.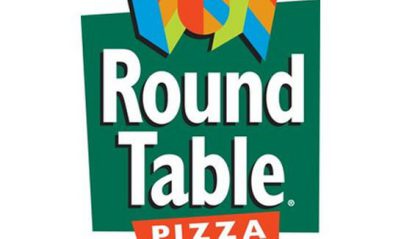 Round Table Pizza
Round Table Pizza is such a San Francisco area tradition, and this location in Colma is a true classic. We love the service here, very friendly and fast, and we of course love their traditional pizza that is both pleasing to the eye and to the tastebuds! It's very spacious, and they also have a great lunch buffet for under seven dollars where you can nosh on pizza and salad along with your drink! It's just great. Under new management too, so if you haven't been here in a while, try them again. You'll find this Round Table Pizza location at 4935 Junipero Serra Boulevard.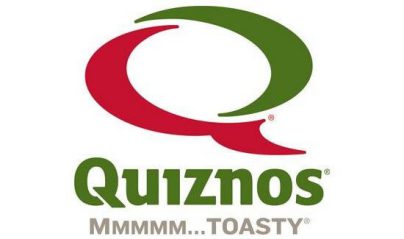 Quiznos - CLOSED
Quiznos is often overlooked thanks to all the oversaturation of TV ads by those other guys (you know who we mean), but we really think this place is a cut above the rest! Quiznos has such great options, from prime rib sandwiches to delicious salads and wraps. It will cost you a bit more here than at the other sub shops, but we think it's worth it. The service is excellent too, with a staff that always smiles and puts a hearty amount of meats and veggies on your sandwiches! You can find Quiznos on Colma Boulevard near the intersection with Junipero Serra Boulevard.
Estrada Mexican and Caribbean Restaurant
Estrada Mexican and Caribbean Restaurant... All we can say is, how about that combination of flavors? Mexican and Caribbean! Wow, we love it. The burritos and tostadas are our favorite things on the menu, and we adore the hot salad, which is one of their signature offerings. Their shredded beef is fantastic! You'll definitely want to pair your meal with a Mango Margarita! So fresh and juicy. And don't forget about the enchiladas suizas! You can find Estrada Mexican and Caribbean Restaurant at 7440 Mission Street.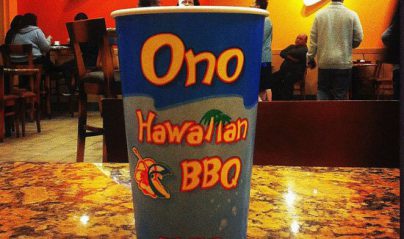 Ono Hawaiian BBQ
Ono Hawaiian BBQ has always been one of our favorite restaurants in the area. We just love this authentic taste of Hawaii. It's actually a fusion-style mixture of Hawaiian, Pacific Rim, and tropical tastes that will send your tastebuds into a flavor frenzy! We really love their loco moco over rice! So good. You can find Ono Hawaiian BBQ on Serramonte Boulevard near the intersection with El Camino Real.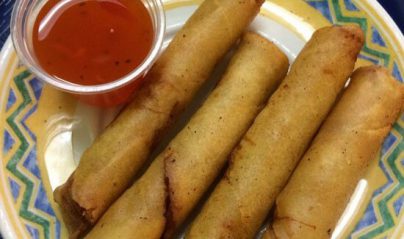 Manila Eatery
Manila Eatery is such a great little spot to try when you're in the Colma area. Their Lumpia Shanghai is probably our favorite dish on the menu! Their Halo-Halo is so good, with beans and jellies with coconut and sago. The service is very good, with a very friendly staff that makes you feel right at home. Everything is clean and nicely decorated here. You can find Manila Eatery on Colma Boulevard near the intersection with Junipero Serra Boulevard! Very highly recommended!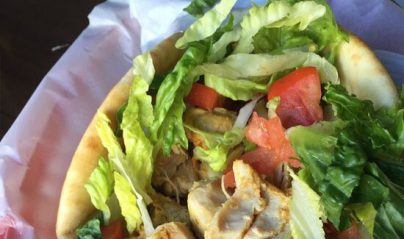 Jaffa City Cafe
Jaffa City Cafe is one of the most unique restaurants in the entire San Francisco area as far as we're concerned! Their menu offerings consist mostly of Greek and Arabic dishes. The gyros are the reason that we come here time after time, and that's really what they're famous for, but they've also got some standard American favorites like bagels and coffee if you want to just come in for a quick breakfast. We've got nothing but good things to say about this place! You can find Jaffa City Cafe at 7622 El Camino Real!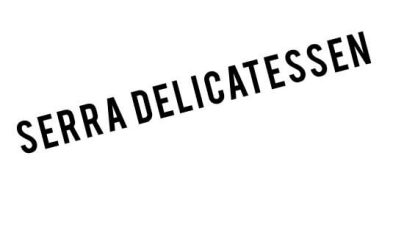 Serra Delicatessen
Serra Delicatessen is one of our favorite places to stop in when we're in the Colma area for some fresh deli favorites. They've got great deli meats, salads, and more. What really pulls us in time after time is the old fashioned service. They are always so friendly and so happy to see us. We can't think of a more charming deli in the area, and we're always happy to give them our business! You can find Serra Delicatessen at 4931 Junipero Serra Boulevard.