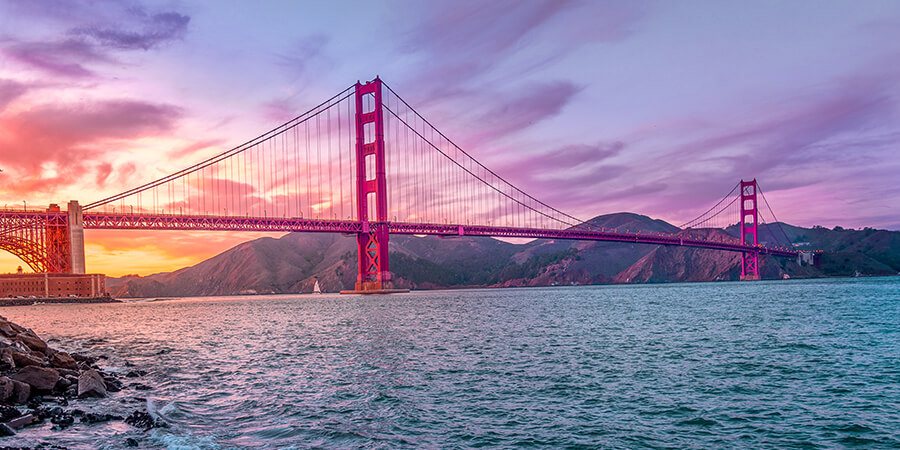 CAPITOLA, CALIFORNIA
is located within the county of Santa Cruz, and with over ten thousand residents it's one of the mid-sized cities that's near San Francisco. There are many wonderful reasons to visit Capitola's zip codes of 95010 and 95062, including shopping at Macy's Department Store and Trader Joe's, and young aspiring lifeguards flock to the area to attend The Capitola Jr. Lifeguard Summer Camp at Capitola Beach. Back in the seventies and eighties, The Capitola Classic was an exciting skateboarding event that drew attention from an international audience. No matter what brings you to the area now, these are some wonderful bars and restaurants that you're sure to want to visit while you're here!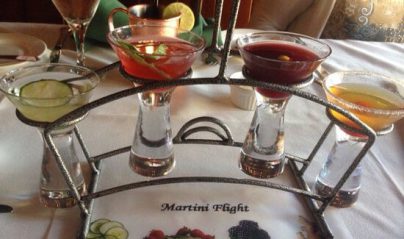 Shadowbrook
Shadowbrook is probably the finest restaurant in Capitola, an excellent steakhouse that we have really fallen in love with over the years. Some of our favorite items on the menu happen to be the most expensive ones, but they also have many affordable choices that will help you to save a few bucks while still enjoying a great meal. They've got fantastic bacon wrapped prawns, and delicious flank steaks, prime rib, and filet mignon. We love the cable car ride to the restaurant too, but what is most memorable is really the high quality service that you receive here. Very highly recommended. You can find Shadowbrook at 1750 Wharf Road.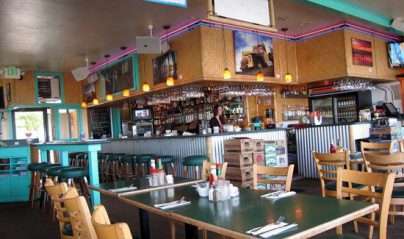 Zelda's Restaurant
Zelda's Restaurant has been a favorite of ours for a while, in large part due to the gorgeous beach view that you can enjoy while you dine there! They've got a very nice selection of wine here, and we really enjoy the continental style of their menu offerings. They've got the freshest and most delicious margaritas around, plus really great cocktails, and lots of happy hour specials to help you save a few bucks. We would very highly recommend the fried calimari as an appetizer too! Great place for dinner and drinks! You can find Zelda's Restaurant on Esplanade between Stockton Avenue and San Jose Avenue.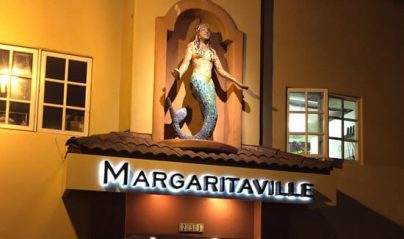 Margaritaville
Margaritaville is a really charming family style Mexican restaurant that we truly enjoy. They've got a lot of healthy choices here as well as the cheesy delicious goodness that we love. Plenty of great seafood and steak too! They've got fantastic fajitas and burritos here, plus really wonderful chalupas and tacos! Our only complaint is that they don't have any Mexican beer on draft. But you'll forget all about that as soon as you take a sip of their perfectly crafted margaritas! You can find Margaritaville on Esplanade between Stockton Avenue and San Jose Avenue.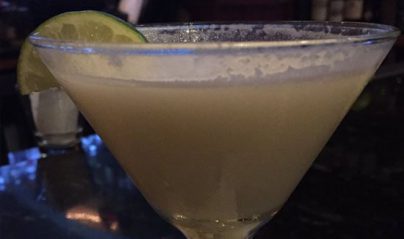 Paradise Beach Grille
Paradise Beach Grille has many of your Italian and Continental favorites, plus some of your American classics as well. Since they've got a lovely fireplace, it's very cozy and romantic for dates, and it's also very family friendly and a great place to gather with friends for some good food and conversation. The mussels with Thai style sauce are one of our favorite things on the menu, and we also love the seared ahi tuna and the chowder boule! The prices may be a little bit higher than what you're used to, but we say they're worth it. You can find Paradise Beach Grille on Esplanade between Stockton Avenue and San Jose Avenue.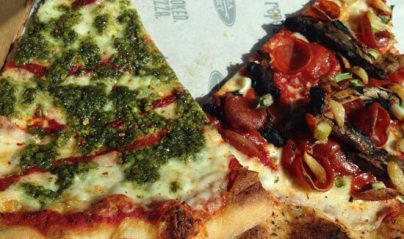 Pizza My Heart
Pizza My Heart is a beachgoers favorite here in Capitola! Just classic pizza the way you always loved it. It's great to come in off the beach when you're so hungry after a day of swimming, surfing, and sunning, and really get your fill of the best pizza with the freshest toppings. We love the veggie pizza, and if you love pineapple pizza that's a great option here too. We love their five dollar deal for a slice and a t-shirt. They're famous for it! You can find this beachside pizza paradise on Esplanade between Stockton Avenue and San Jose Avenue.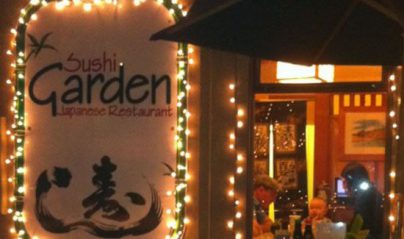 Sushi Garden
Sushi Garden is just an all around wonderful sushi restaurant. They've got all your classic favorite rolls here of course, but they've also got a wide selection of more unusual and creative rolls, which we really love. Very extensive selection of sake too, and their fresh sashimi dishes are some of the best we have ever had. Great green tea too! In terms of those special rolls, try the Eternal Sunshine, Dr Woo's, Italian Stallion, and the I Love You roll! Everything is fantastic! You can find Sushi Garden on Bay Avenue between Hill Street and Crossroads Loop.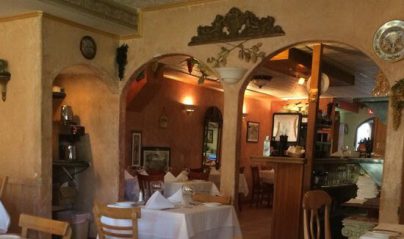 Bella Roma Ristorante
Bella Roma Ristorante is a very popular choice for Italian food in Capitola. The difference here is that the food is truly authentic. If you're used to a more Americanized version of Italian food, you'll notice the difference right away. Everything is very fresh, delicately spiced, and so delicious. The owner also happens to be the chef, and he really puts his heart and soul into his restaurant. The Veal Saltimbocca is fantastic, and we also love the homemade Minestrone Soup. Gorgeous decor, and a very nice wine list too! Great choice for those romantic evenings. You can find Bella Roma Ristorante on Capitola Avenue between California Avenue and Fanmar Way.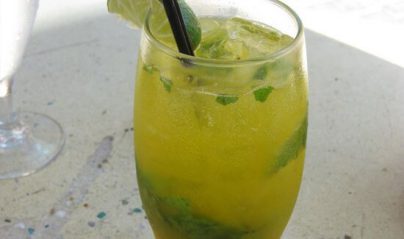 Bluewater Steakhouse - CLOSED
Bluewater Steakhouse is a gorgeous spot to dine and drink with a group of friends or perhaps that special date. There's a gorgeous view of the water if you get the right table, and even if you don't you'll be treated to an elegant ambiance because the entire restaurant is decorated very tastefully and beautifully. Though this is more of a lunch and dinner restaurant, they are also open for breakfast and they've got some of the best breakfasts around! Great service too! You will find Bluewater Steakhouse on Monterey Avenue near Esplanade.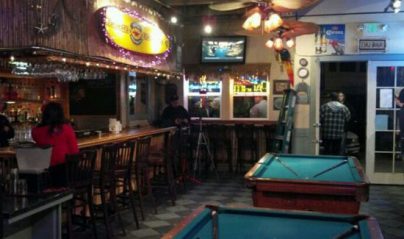 Bay Bar
Bay Bar has the most convenient location right by the beach, so you can literally walk right in after a day of sunning and swimming and fill up on great bar fare and delicious drinks. There are lots of regulars in here, and they're all very friendly and always in a good mood in our experience! It's a little more old fashioned than most places, in the way that the owners work behind the bar themselves. We love that. They've got a sensational Ahi Tower that we recommend very highly, and that goes just perfectly with any one of their strong drinks! Fantastic! Located on Esplanade between Stockton Avenue and San Jose Avenue.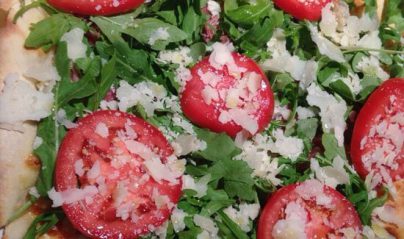 Caruso's Tuscan Cuisine
Caruso's Tuscan Cuisine marks yet another excellent Italian restaurant in Capitola! The prices are a little lower here than at most of the other Italian restaurants in the area, and yet the quality of the food is top notch. It's a little bit small, but very quaint and comfortable. We especially love the profiteroles here, but everything is really fantastic... since every single item on the menu is made from scratch, it's all got that special quality as if it was made by your own grandmother. We just love it! You can find Caruso's Tuscan Cuisine on San Jose Avenue between Lawn Way and Esplanade.