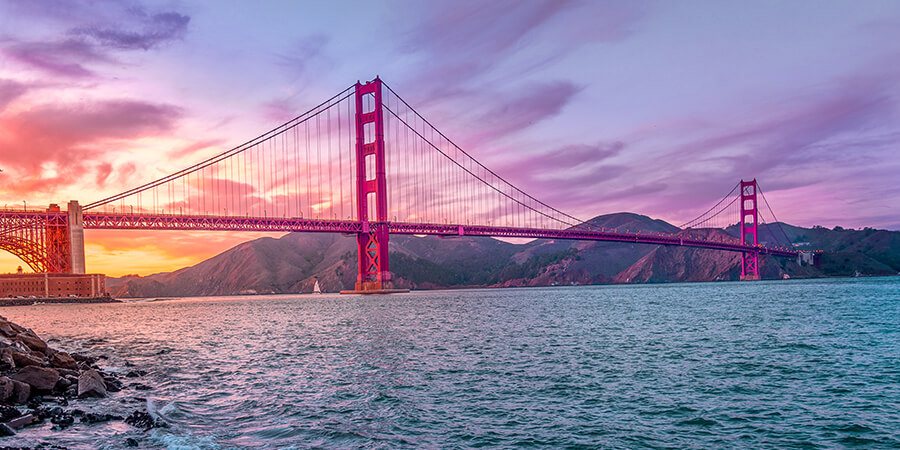 CAMPBELL, CALIFORNIA
is located within Santa Clara County, and with nearly forty thousand residents, it's one of the most populated cities that surrounds San Francisco. It is perhaps best known as the original home of eBay, and for the Pruneyard Shopping Center, which is a very large and spacious open-air shopping center. If you're a fan of the band Rancid, you may have heard about Campbell in Lars Frederiksen's lyrics, because he grew up here. We've gathered a list of our favorite restaurants and bars in the 95008, 95009, and 95011 zip codes. Try them yourself when you're in the area! We're sure you'll love them just as much as we do.
Rock Bottom Restaurant & Brewery
Rock Bottom Restaurant & Brewery is located at the Pruneyard Shopping Center, and this is one of the best places to stop for lunch or dinner in the area. The beer selection is largely touted, and we agree that it's excellent. The service is also superb. Despite the fact that this is a franchise restaurant, the feeling is that of a neighborhood sports bar, and the quality is really great. The chicken fajitas and the brown ale chicken are probably our two favorite items on the menu. You can find Rock Bottom Restaurant & Brewery at 1875 South Bascom Avenue.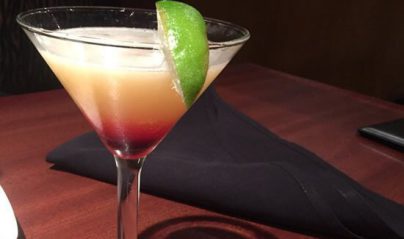 Elephant Bar Restaurant
Elephant Bar restaurant has a very eclectic menu with choices that will please everyone in your party. Just such a wide variety of items, including Asian flavors, hints of the tropical, and of course some American touches that will really make your tastebuds happy. We would very highly recommend the seared tuna! Can't go wrong with that one. It can be a little loud here, so if you want to carry on a deep conversation you may want to look elsewhere, but for a lively time with your friends or family, this is really a great spot! You will find Elephant Bar Restaurant on East Hamilton Avenue near the intersection with Almarida Avenue.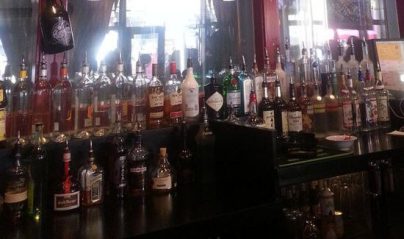 Sonoma Chicken Coop - CLOSED
Sonoma Chicken Coop is one of those casual chicken restaurants where you order, they call your name over the loud speaker, and you go grab your food. But the choices are widely varied here, from delicious Cobb salads to wonderful shrimp scampi, from delicious burgers to hefeweizen! They've even got live music on the weekends, and a great bar that effectively makes the establishment double as a brewpub! Gotta love it. You'll find Sonoma Chicken Coop on East Campbell Avenue near the intersection with North 3rd Street.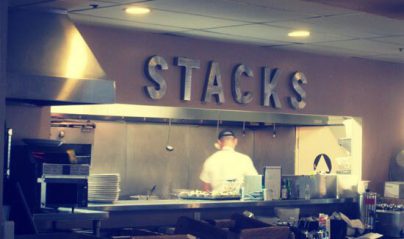 Stacks Restaurant
Stacks Restaurant is one of our favorite places to go for breakfast, of course named after their incredible stacks of pancakes that are oh-so-good! It's very comfortable here, not pretentious at all, just the perfect setting in which to enjoy your breakfast. The crab omelettes are pretty amazing, and we love the blueberry pancakes and the french toast. Superb coffee too! Wonderful for both breakfast and brunch. You can find Stacks Restaurant on East Campbell Avenue near the intersection with South 3rd Street!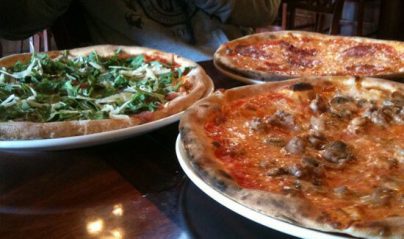 La Pizzeria Italian Pizza
Seeking some incredible thin crust Italian style pizza? Look no further. La Pizzeria Italian Pizza is your best choice in Campbell. It's wood-fired and so flavorful! They use the finest and freshest ingredients to create their delicious pizzas. We love the Cabrese pizza, which includes spicy salami. The garlic bread is also amazing, and we are big fans of the pasta bolognese too. If you hate the way that some restaurants cut their pizza uneven (major pet peeve here!), you'll love the fact that you cut your own here. Very cool. You can find La Pizzeria Italian Pizzeria on East Campbell Avenue between Railway Avenue and South Central Avenue.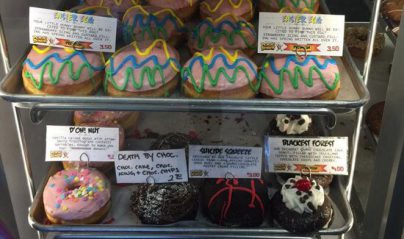 Psycho Donuts
Psycho Donuts has the craziest combinations of flavors that you'll ever see in a donut shop! How about that Kooky Monster, Manic Malt, or Hamburger Donut? And what about Donut Fries? It really is the most eccentric restaurant we've ever visited, with the manager dressed like a nurse and art all over the walls. They even give you bubble wrap to pop. Of course there's some pretty strong controversy over that name if you've been watching the news lately, but there's no question that the donuts are amazing. You can check out Psycho Donuts on Winchester Boulevard between Sanford Avenue and East Campbell Avenue.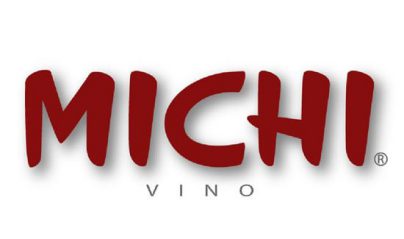 Michi Sushi
We can wrap this one up in one sentence: Michi Sushi has the best and freshest sushi ever, period. Enough said. If you're tired of all the same old rolls, the same old service, the same old ambiance... you have got to try this place! The menu is nothing short of enormous, with so many creative options that your head will spin! It's literally ten pages long, complete with pictures and detailed descriptions. If only every sushi menu could be like this. You've GOT to try this place! Michi Sushi is located on Winchester Boulevard near the intersection with Sunnyside Avenue.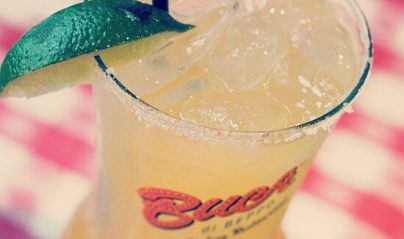 Buca di Beppo
Bucca di Beppo is known nationwide for its giant portions of fabulous Italian food! Yes, it's a franchise, and no, you shouldn't let that put you off. It's amazing! The dishes are served family style, but if you want you can just each order one and take the rest home. It's up to you. This is sometimes necessary when certain family members won't eat fish, or are vegetarians, etc. They've got an amazing salad that consists of spinach, onions, tomatoes, walnuts, feta cheese, and balsamic vinaigrette dressing. So good! You can find this Buca di Beppo location at 1875 South Bascorn Avenue.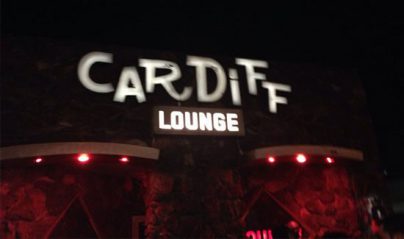 Cardiff Lounge
Cardiff Lounge is one of the best places in Campbell to spend a Saturday night. The drinks are good and strong, and very inexpensive. The dance floor is spacious, and the music is great. Of course they've also got amazing food, so you can satisfy that appetite before getting out on the dance floor. We love the house music here. This used to be a dive bar, but it's now gorgeous and stylish. You've got to check it out for yourself. You can find Cardiff Lounge on East Campbell Avenue between North 2nd Street and North 1st Street.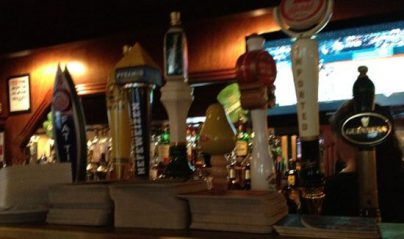 Katie Bloom's Irish Pub & Restaurant
Katie Bloom's is one of our favorite Irish pubs ever, in any city, but here in Campbell it really stands out among all the other restaurants and bars. It's very relaxed here, yet nicely decorated, and the food is just delicious. They've got delicious oysters, and those go so well with all the beers that they've got on tap. Very authentic and always a good time! Katie Bloom's Irish Pub & Restaurant is located on East Campbell Avenue between Railway Avenue and South Central Avenue!