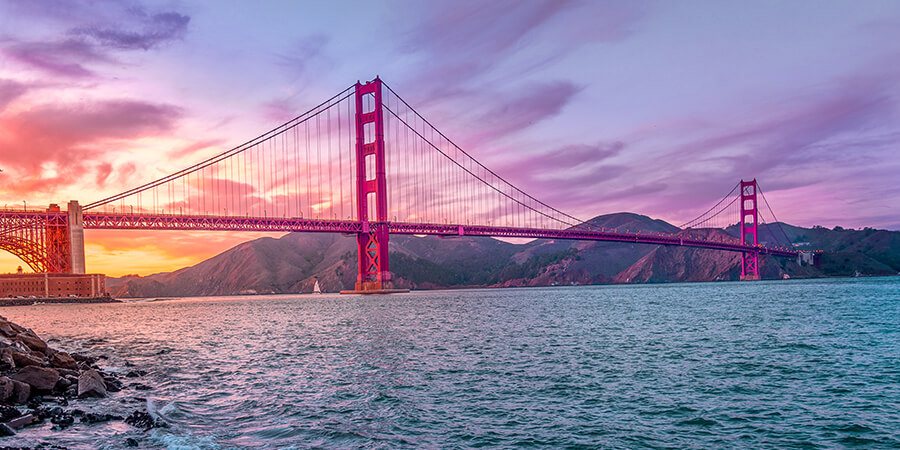 CALISTOGA, CALIFORNIA
is a city that's located within Napa County, and with just over five thousand residents, it's one of the smaller cities in the San Francisco area. There are many attractions in the area that draw the crowds, including Old Faithful of California (also known as Little Old Faithful) and the Calistoga Water Truck Sculpture. We love the wineries and hot springs spas in the area! If you're coming into the 94515 area, you will need to figure out the best places to dine and drink. Luckily for you, we have already done the hard work for you! That is, if you consider visiting wonderful restaurants hard work! We have chosen these ten as the best of the best when it comes to bars and restaurants! We hope you enjoy them as much as we did.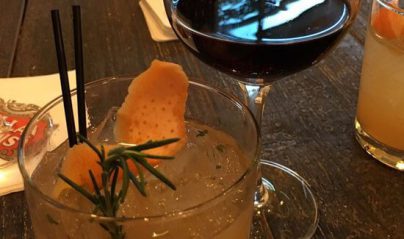 Solbar
Solage Calistoga is a wonderful spa, but for the purposes of this review we're talking about their restaurant Solbar specifically! The prices are surprisingly affordable for this incredible taste of Napa Valley, especially considering the fact that the food is organic and elegantly prepared. We love to order the Lucky Pig and share it with friends. The Hawaiian yellowfin tuna carpaccio is probably the best appetizer on the menu. And we adore all the wines here! You can find Solbar at 755 Silverado Trail! Very highly recommended.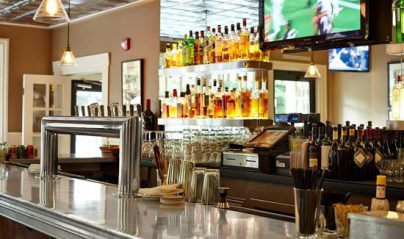 Calistoga Inn
Calistoga Inn is both a wonderful restaurant downstairs and a great little hotel upstairs! After you satisfy that appetite at the restaurant, you just may want to head upstairs and enjoy a night away from home. It's surprisingly affordable, much cheaper than the other hotels in the area, and much higher quality too. The bruschetta is fantastic here, and we also love the herbed potato gnocchi. Try the paella too, and all the wonderful beer selections! You can find Calistoga Inn on Lincoln Avenue near the intersection with Cedar Street.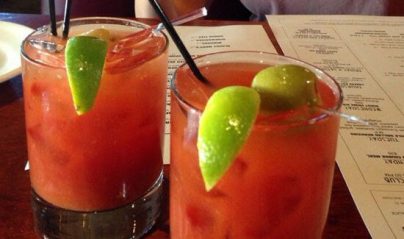 Brannan's Grill
Brannan's Grill is an elegant and beautiful restaurant that features many delicious French dishes alongside some of your American favorites. The prices can be a bit high here, but we think it's worth it. We love the hangar steak and chicken, and the peach cobbler is the essential dessert if you ask us! We also enjoyed the Idaho Trout, and the calamari makes a perfect appetizer. If you're looking for a relaxing yet upscale dining experience where the servers will really go out of their way to make you feel at home, you've got to try Brannan's Grill, on Lincoln Avenue near the intersection with Washington Street.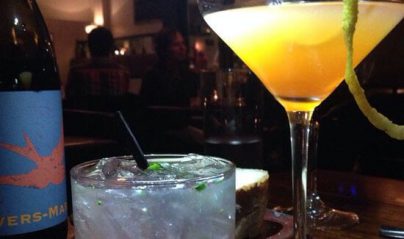 Jole
Jole is what we'd call a contemporary American dining establishment, and they feature mostly small plates or tapas, along with some of your American favorites. This is a very fun place to go with groups of friends so everyone can sample a bit of everything. Beyond the small plates, they also have excellent desserts, and a truly impressive and well-chosen wine list. The ambiance is very comfortable, and they're open later than the other restaurants in town too. You can find Jole on Lincoln Avenue between Fair Way and Washington Street.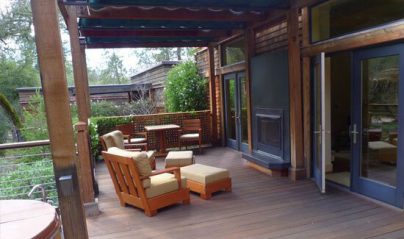 Calistoga Ranch
Calistoga Ranch is both a luxury hotel and spa resort, but for the purposes of this review we're talking about their great restaurant! It can be a little bit expensive here, but it's beyond elegant... and if you do happen to decide to stay, you'll love the indoor and outdoor fireplaces, and outdoor showers and hot tubs. When it comes to the restaurant, we would most highly recommend one of their desserts -- the apple tart with ice cream. It sounds so simple but it truly is the best. The bar is wonderful too, with very friendly staff! You can find Calistoga Ranch at 580 Lommel Road.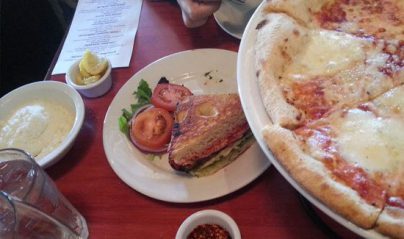 Bosko's Trattoria
Bosko's Trattoria is one of our favorite places to dine in Calistoga. This Italian eatery has wonderful food and a very impressive selection of wines. There are two items that we'd recommend the most, and that would be the Glorioso Pasta, and the signature Bosko's Salad. Both are incredible. There is no other word to express how high quality and fresh everything was. The wood-fired thin crust Napoletana Pizza is another clear winner. The lunch specials will really help you to stick to that budget too. You can find Bosko's Trattoria on Lincoln Avenue near the intersection with Washington Street.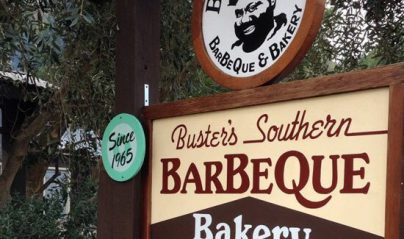 Buster's Original Southern BBQ
Buster's Original Southern BBQ is a very cool and laid back barbecue restaurant where you'll find some of the best deep fried delicacies in the land! We love their sandwiches, and they've got a great tri-tip sandwich that really stands out above all the rest as far as we're concerned. The macaroni salad is our favorite side! The half chicken and pork rib dinner is a great choice too. If you love southern style barbecue food, what are you waiting for? Buster's Original Southern BBQ is calling your name, and it's located conveniently on Foothill Boulevard between Elm Street and Lincoln Avenue!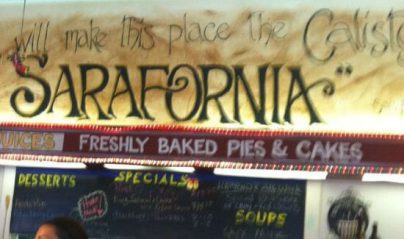 Cafe Sarafornia
Cafe Sarafornia is a very nice breakfast stop in Calistoga, and it also makes for a quick and delicious American style lunch. For breakfast they've got some amazing benedict choices, like the Spinach and Portabello Benedict over toasted foccacia. They've got some incredible breakfast sandwiches that will put your other favorite breakfast joint to shame! Great blintzes and huevos rancheros too! Later in the day you'll definitely want to try their hamburgers. Very generously sized and so juicy! You can find Cafe Sarafornia on Lincoln Avenue between Fair Way and Washington Street.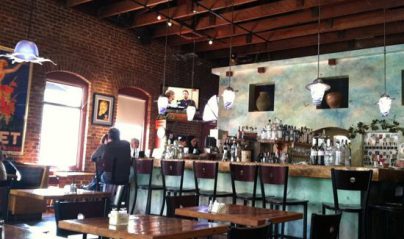 Hydro Grill
Hydro Grill has got to be one of our favorite bars in all of Calistoga. They've got all your American favorites here when it comes to the bar food, plus some unique options like a wedge salad or an apple walnut salad. The Hydro BLT is great, with an avocado being the piece de resistance! On the weekends they've got great live music that will really keep you in a great mood and make you want to dance! Lots of good choices on tap when it comes to beer. Nice wine choices too! You can find Hydro Bar on Lincoln Avenue between Fair Way and Washington Street.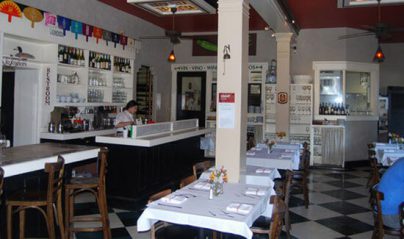 All Seasons
All Seasons is a beautiful French restaurant that has a very impressive wine list and a menu that is classic and traditional. It's been open since 1983, and the residents of Calistoga have been enjoying it ever since! We love the seared salmon and the crab cakes, and for dinner you can't pass up that dark chocolate torte! We're also big fans of lobster bisque, and that's all too hard to find, but they've got it here and it's fabulous! Wonderful mussels and clams too. The ambiance is lovely, and the restaurant is very popular, so reservations are recommended, especially on the weekends! If you love French food you've got to try All Seasons, located on Lincoln Avenue between Washington Street and Fair Way.