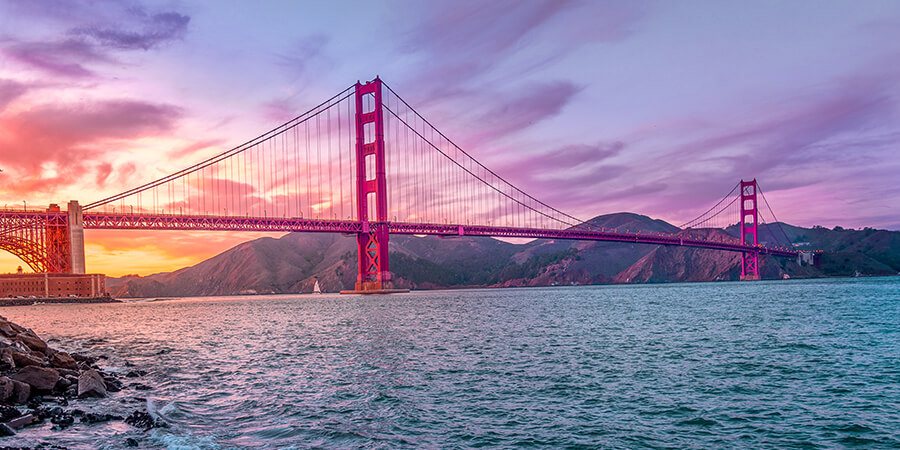 BRISBANE, CALIFORNIA
is nicknamed the City of Stars, and we love that name just as much as we love visiting the area. It's physically located on San Bruno Mountain's lower slopes, within San Mateo County. If you're wondering why they call it the City of Stars, it's because more than sixty five years ago, both businesses and residents began placing large lit stars on the sloping sides of their properties, providing an incredible view that is much like a starry night sky! Far from being just a Christmastime tradition, many leave their stars on display all year round. If you're traveling to Brisbane to see those beautiful stars, you'll need to know where to dine and drink while you're here. These are our best picks in the 94005 zip code.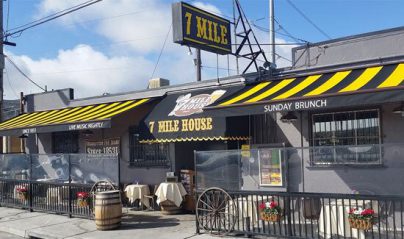 7 Mile House
7 Mile House is a wonderful American restaurant slash sports bar that also happens to have some of the very best service around. Some would call it a biker bar, some would call it a dive bar. We just call it a classic! They've got wonderful bar favorites including their famous 7 Mile Burger, and we're big fans of their Filipino adobo. You won't believe how cheap the drinks are here, and they're good and strong too. They've got all the fights and big games on HD for you, complete with surround sound. It doesn't get any better than that. You can find 7 Mile House at 2800 Bayshore Boulevard.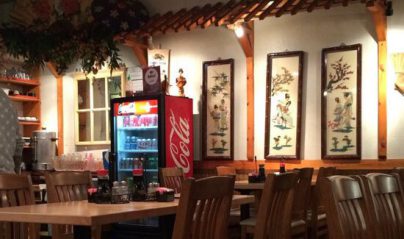 Teriyaki House
Teriyaki House is an excellent restaurant that combines Japanese cuisine with other Asian favorites, and it also happens to be a wonderful oyster bar! They've got super delicious sushi, delicious saba teriyaki, and of course those delicious raw oysters. You'll want to stop in on a Friday evening to enjoy the live jazz band. Pairing such exquisite music with this fine food is a true match made in heaven. There are actually two parts to this restaurant, keep reading for the other section which brings the flavors of Thailand to your palate. You can find Teriyaki House at 114 Old Country Road.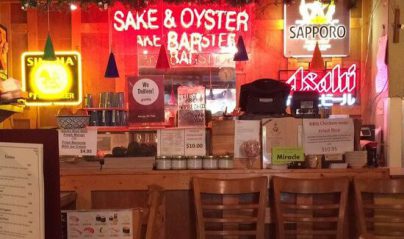 House of Thai
House of Thai is the other half of Teriyaki House, literally attached to it, but with totally different decor and of course a completely different style of food! This is exquisite Thai food at its best. We love their curry dishes, and their Pad Thai is always an excellent bet. The Thai iced tea is always a great choice as a drink with your food. We love the high quality service here, and the comfortable atmosphere is divine. It's fun to dine here and then pick up carryout for later in the evening right next door at Teriyaki House, or vice versa! So convenient! You can find House of Thai at 118 Old Country Road.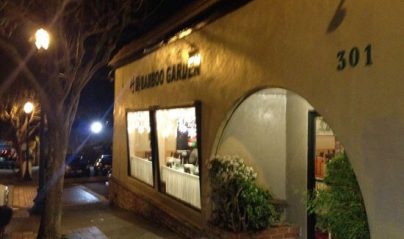 Bamboo Garden Chinese Restaurant - CLOSED
If you're getting the idea that we've got a real affection for the flavors of the Orient, you're right! Bamboo Garden Chinese Restaurant is yet another wonderful Asian choice in the area, this time focusing on the delicious flavors of China. The chow mein is out of this world, and the soup is always served piping hot and it's packed with flavor. We would recommend the Walnut Shrimp most highly, and the Spicy String Beans are an excellent vegetarian option, or perhaps as a side! You can find Bamboo Garden Chinese Restaurant on Visitacion Avenue between Klamath Street and Mendocino Street.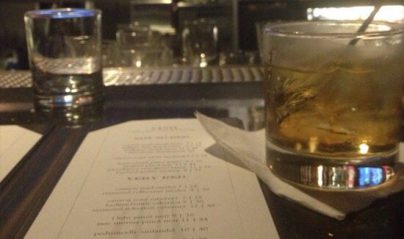 Xebec
Xebec is a very tastefully decorated Mediterranean restaurant that serves up some of the freshest and tastiest delights we've ever had the pleasure of eating. They've got some unusual choices here, including a prosciutto and fig bruschetta, and delicious lamb rolls. The service is excellent. Very friendly and fast. It's a pleasure to dine in such a comfortable atmosphere, and when you combine that with the extensive menu and wonderful service, you have a real winner as far as restaurants go. All your Mediterranean favorites are here! You can find Xebec at 5000 Sierra Point Parkway.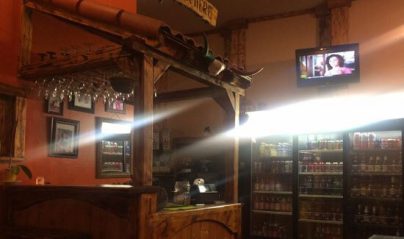 Melissa's Taqueria
Melissa's Taqueria serves up delicious Mexican food, including yummy burritos that are so huge you'll have to take some of it home with you! It's very authentic here. The chips and salsa are the perfect starter, and they are delish. Just the way you like them. They keep the restaurant very clean and tidy, and the decor is tasteful and not overdone at all. Very friendly staff really makes all the difference here too. Just an excellent place to indulge in your Mexican favorites! You can find Melissa's Taqueria on Visitacion Avenue between Mariposa Street and Monterey Street.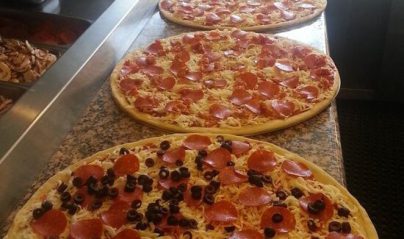 Mama Mia Pizza
Mama Mia Pizza is such a tradition here in Brisbane. It's one of those pizzerias where you can either stop in for a quick slice or sit down with your family and friends and enjoy a whole pie! The pesto pizza is our top choice... so good we have a hard time ordering anything else! They've also got some of the very best calzones we've ever tried. You'll want to take advantage of the outdoor seating area too, which is a beautiful patio with an umbrella over each table. Very nice on those gorgeous days when the weather is good. You can find Mama Mia Pizza on Visitacion Avenue between Mariposa Avenue and San Bruno Avenue.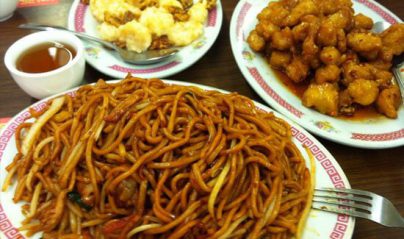 Lucky House Restaurant
Lucky House Restaurant is just a little hole in the wall restaurant, but it's got some of the best Chinese food in town so we just had to recommend it here! It's very small, so we tend to come in for carryout as opposed to a sit down meal. We absolutely love their combination seafood dish. It's fantastic, so fresh tasting, and just loaded with flavor. We also love all of their chicken dishes, and would recommend any one of them very highly to you. Lucky House Restaurant is located on Visitacion Avenue between Mariposa Street and Monterey Street.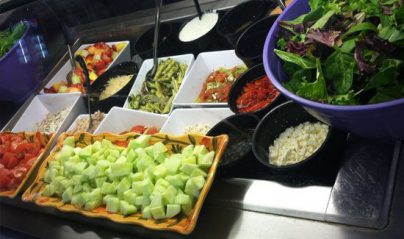 Le Gourmet
Le Gourmet is a charming little deli that serves up a really incredible chili dog special every Friday. They've also got a really wonderful falafel wrap, and a chicken sandwich that's really great too. We'd recommend the Greek salad too, it's very fresh and tasty. The only downside here is that they do not offer pita or lavash, instead it's your choice of tortillas: regular, tomato, or spinach flavor. The service is so friendly here, and that's part of the reason that we love it so much. You can find Le Gourmet at 150 North Hill Drive.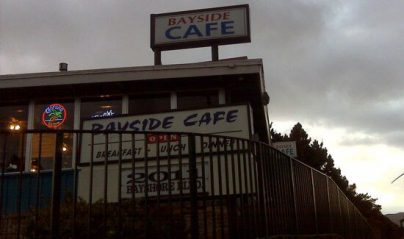 Bayside Cafe
Bayside Cafe is just a basic diner style restaurant with great breakfasts, burgers, sandwiches, and more. We love their eggs, including their fantastic omelettes, and when it comes to lunch you simply can't beat one of their fresh juicy burgers! They're very generously sized too. They've got a Hail Caesar Sandwich that's just great, and a very fresh salad bar that's always kept stocked with the best ingredients. You can find Bayside Cafe at 2000 Sierra Point Parkway!