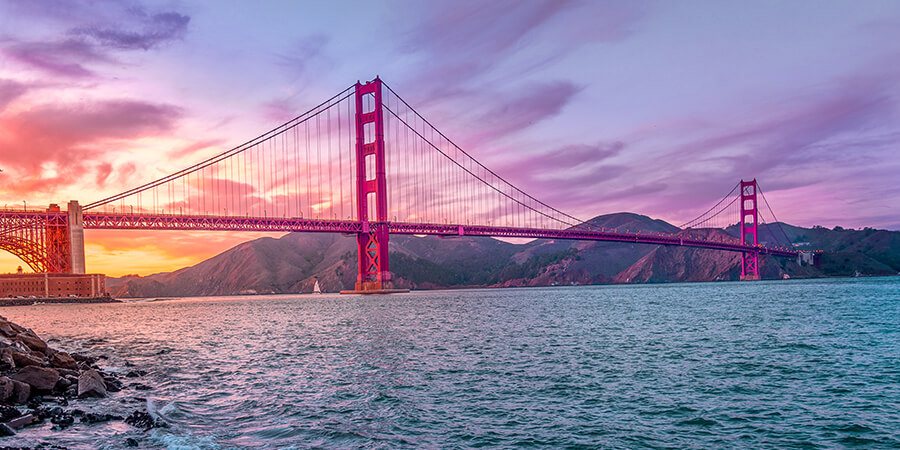 BERKELEY, CALIFORNIA
In Alameda County, it's one of the largest cities near the bay area, with a population of more than one hundred thousand. It is likely best known for the University of California Berkeley, the Berkeley Art Museum and Pacific Film Archive, and for the Hearst Greek Theatre where the Berkeley Jazz Festival is held. If you'll be visiting the zip codes of 94701, 94702, 94703, 94704, 94705. 94706. 94707. 94708. 94709, 94710, 94712, and 94720, then you will want to visit one of our choices for top dining establishments!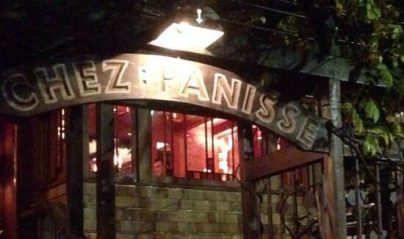 Chez Panisse
Chez Panisse is an elegant yet casual dining establishment where you'll enjoy your American favorites, Mediterannean specialties, and some Californian treats as well. The offerings on the menu are very creative, many times being crafted on the spot based on what's available fresh that day from their local sources. We love their oysters on the half shell, and their chicken with pesto and steamed greens is so delicious. They also have a great a la carte cafe in the upstairs area that is worth checking out. You can find Chez Panisse on Shattuck Avenue between Cedar Street and Vine Street.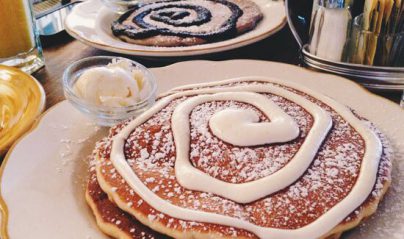 La Note Restaurant Provencal
La Note Restaurant Provencal is of course a delightful French restaurant with superbly fresh offerings on the menu, a nice wine selection, and really warm friendly service. Breakfast is fabulous, and we love their hot chocolate when the weather is cool. Try the creme fraiche pancakes, they are fantastic! As is the French toast. We really love taking advantage of their outdoor seating area when weather allows. If you love French cuisine, you've got to try La Note when you're in town! It's located on Shattuck Avenue between Channing Way and Durant Avenue.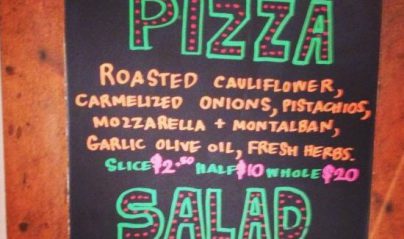 Cheese Board
Cheese Board is probably one of our favorite casual pizza restaurants in the Bay area, and you can't beat the convenient location right here in Berkeley. They serve something different every day, from a hearty deep dish, to a super thin crust, to a regular pizza that's done just right. The toppings span a wide variety, from exotic choices like shiitake mushrooms and asparagus, to more mundane offerings like pepperoni and onions. We love their bakery choices too, including great baguettes, brioche, and chocolate treats. you can find Cheese Board on Shattuck Avenue between Vine Street and Cedar Street.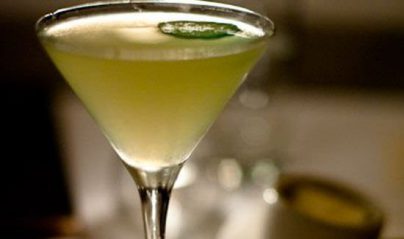 Rivoli Restaurant
Rivoli Restaurant has some of the best Italian food in the entire Berkeley and San Francisco area. They've got one of the greatest wine lists that you'll find too, and you simply can't find better service than this. It's perfect for those romantic special occasions like anniversaries, Valentine's Day, etc. Arriving around twilight is a great choice so you can watch their garden transition from daylight to sunset when the lights come on. IT's really beautiful. Try the appetizer that includes crab, tuna, salmon, and mussels! It's superb! You can find Rivoli Restaurant on Solano Avenue between Peralta Avenue and Neilson Street.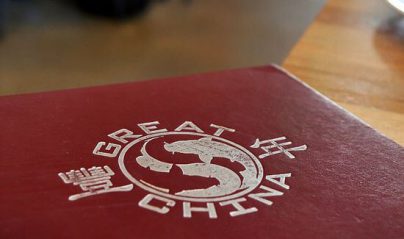 Great China Restaurant
Great China Restaurant has been going strong since 1985, and the reason that they're still around is that their food is simply superb. The only complaint is occasionally slow service, but the food is worth it if you ask us. The same chef has been providing these enticing recipes for nearly three decades, and the quality has never wavered one bit. It does get crowded, particularly in the evenings, because everybody loves it so much. Worth waiting in line for? Absolutely. Great China Restaurant can be found on Kittredge Street between Oxford Street and Shattuck Avenue.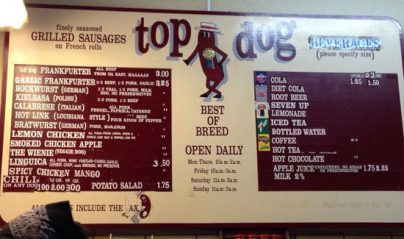 Top Dog
Top Dog is a very cool and funky tradition in the Berkeley area, having been an irreplacable part of the city's landscape since at least the 70s! We're in love with the Garlic Sausage, and they've got a lot of great vegetarian options too so all your friends will be able to find something that pleases them. The Chicken Apple hot dog is pretty amazing too, and of course the Top Dog is a traditional all-beef dog. This is one of the most addictive restaurants in the area! You've got to try it for yourself. Find Top Dog on Durant Avenue between Telegraph Avenue and Bowditch Street.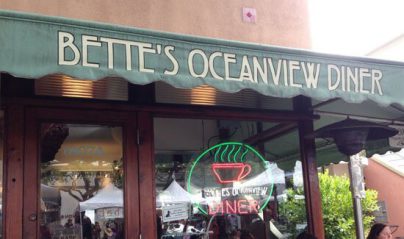 Bette's Oceanview Diner
Bette's Oceanview Diner is one of the greatest spots in Berkeley to hit up when you are craving some truly delicious seafood. They've been open since the early 80s, and they keep going strong thanks to their high quality fish entrees and breakfast dishes, as well as the great service. We highly recommend the pancakes and waffles, and if you're a muffin fan like we are, they've got some really great ones. Wonderful service, and a great view. You can find Bette's Oceanview Diner on 4th Street between Hearst Avenue and Virginia Street.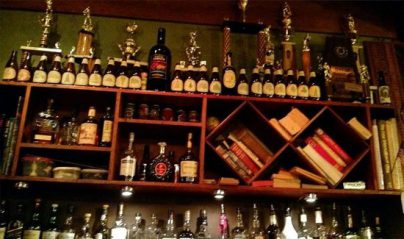 Albatross Pub
Your best choice for some great food, delicious drinks, and wonderful conversation. Of course they are also a shoe in for best spot in town to catch the game! They've got lots of different beers on draft, and since they've got that cozy fireplace it's actually a great place for those romantic dates. We love the buttered popcorn here. Don't miss the monthly jazz performance by the Steve Carter Jazz Trio. That's our favorite night to come down. Lots to keep you busy here including board games! You can find Albatross Pub on San Pablo Avenue between Delaware Street and Hearst Avenue.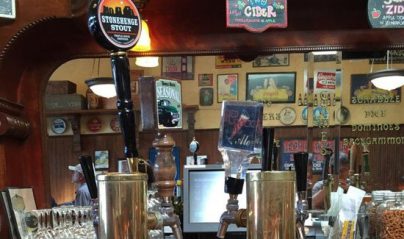 Triple Rock Brewery & Ale House
Triple Rock Brewery & Ale House is very consistent when it comes to quality and great service. Their beers are very good, sometimes a bit pricey but we think they're worth it! They've got a great jukebox that we've sunk a lot of dollars into over the years, and a wonderful outdoor seating area where you can enjoy the breeze along with your beer. Great burgers, buffalo wings, and chips! Lots of TVs around to catch the game too. Very crisp flat screens. You can find Triple Rock Brewery & Ale House on Shattuck Avenue between Hearst Avenue and Berkeley Way.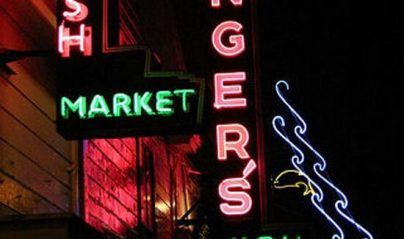 Spenger's Fresh Fish Grotto
is purely excellent as both a seafood restaurant and as a bar and grill. They've got a happy hour menu that is so unbelievably cheap! And you will really fall in love with the quaint atmosphere here... it feels richly historic, almost antique. The chowder is fantastic, and all of their drinks are noteworthy. The crab cakes are highly recommended as they're some of the best we've ever had! Great fried oysters appetizer too. Be sure to try their crab and shrimp spring rolls too! You can find Spenger's Fresh Fish Grotto on Fourth St. near Hearst Avenue.