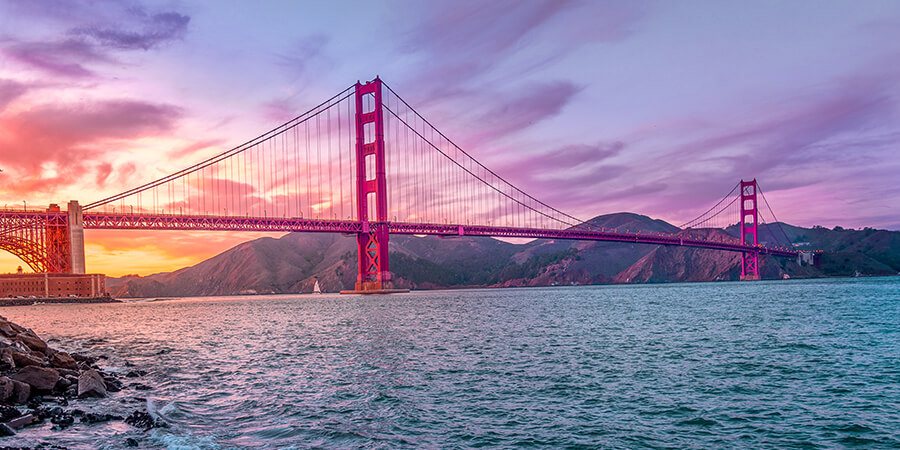 BENICIA, CALIFORNIA
is a city that's located within Solano County, near San Francisco, with a nice sized population of just about 27,000 residents. The name of the city is as beautiful as its location along the water. Benicia is the home of Glass Beach, a part of our wonderful San Francisco Bay Trail, and the area known as Benicia Main Street where you will enjoy shopping locations, dining establishments, and much more. If you'll be visiting the 94510 zip code, take note of these great eateries and lounges and plan to visit them while you're here!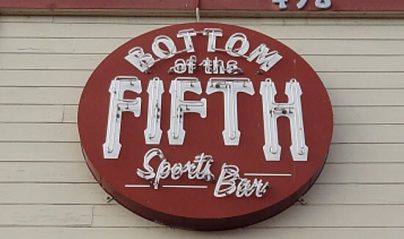 Bottom of the Fifth
Bottom of the Fifth Sports Bar is an excellent sports bar in Benicia that offers a fun environment, great prices, and lots of beer. Bottom of the Fifth is great for dancing, drinking, catching the game, and just hanging out with your friends during a fun night out in Benicia! 8 HDTVs and happy hour specials make this one of our favorite game day drinking destinations! You can find Bottom of the Fifth at 498 Military E in Suite A!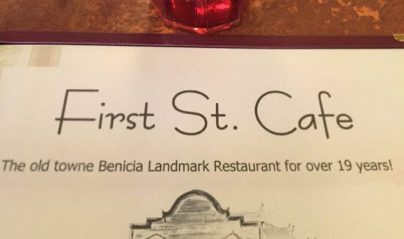 First St. Cafe
First Street Cafe is one of our top choices when it comes to delicious American favorites and comfort foods. They've got a noteworthy selection of wines and beers too, which pair perfectly with just about anything on the menu. It's casual yet elegant, making it a nice middle-of-the-road choice for those intimate get-togethers or business lunches. We love the view overlooking the Carquinez Strait. Sitting at the bar is always an enjoyable experience, and it's a great place to catch that big game too. You can visit First St. Cafe on First Street of course, between Kuhland Alley and East E Street.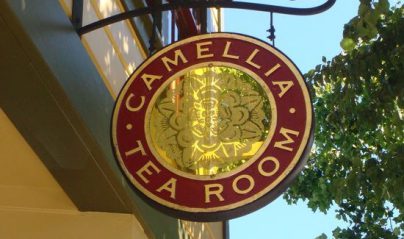 Camellia Tea Room
Camellia Tea Room is one of those quaint, elegant little tea rooms where you can enjoy a day out with your best friends, and it's of course a great place to bring your mother or daughter, or both. It's a beautiful tradition that can be passed on from generation to generation. Everything here is vintage, and the food is truly delicious. Some of the best food you will find in the area, for certain! You will also enjoy the beautiful waterfront location, and the easy access to all the shops that are nearby. Of course the teas are exquisite. You can find Camellia Tea Room on 1st Street between East H Street and East I Street!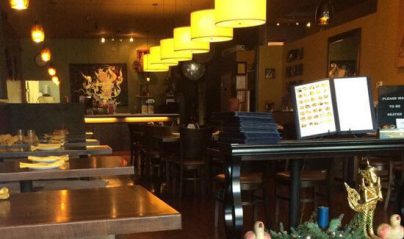 Mai Thai Cuisine
Mai Thai Cuisine has more going for it than just that cute and clever name! This happens to be the premier source of fresh delicious Thai food in the Benicia area! The food here is very authentic, less Americanized than other Thai restaurants in the area. The ambiance is very authentic as well. We really enjoy their Thai iced tea, and the Pad Thai is always a great choice for an entree. If you've got Thai favorites that you don't see on the menu, be sure to ask the chef... they've been happy to accommodate special orders for us several times! You can find this great little taste of Thailand on 1st Street between East I Street and East H Street.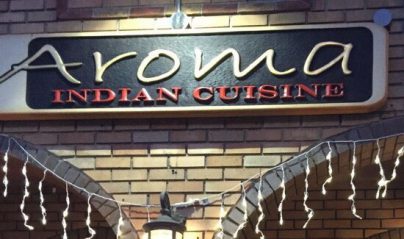 Aroma Indian Cuisine
Aroma Indian Cuisine is a true taste of India. If you enjoy Indian food as much as we do, you will certainly want to check this place out when you're in the Benicia area. The outdoor patio is exquisite, with a very authentic looking replica mural of the Thai Mah Hall. The lunch buffet is fantastic, a true escape to India in the middle of a hard work day, and it's wonderful to bring a date here in the evening for a great dinner. If you love Tikka Masala, try the Cream Chicken. Just a wonderful place to enjoy a great meal. You can find Aroma Indian Cuisine on 1st Street between East H Street and East I Street.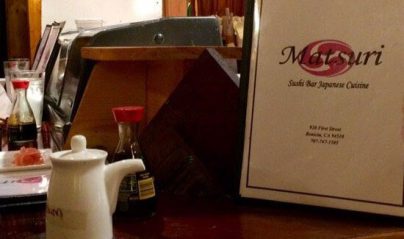 Matsuri Sushi
Matsuri Japanese Restaurant is about as authentic as it gets when it comes to Japanese cuisine! Everything here is fantastic. All of the fish is top quality and served super fresh. Many people say this is the best sushi they have ever had, and we're highly inclined to agree. It's often very busy because people know a good thing when they taste it, but it's worth putting up with a bit of a wait for food this excellent. Arrive early and give yourself plenty of time to enjoy a leisurely lunch or dinner. You can find Matsuri Japanese Restaurant on 1st Street near the intersection with West I Street.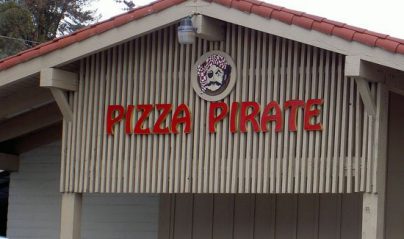 Pizza Pirate
Pizza Pirate is one of the most beloved pizzerias in the Benicia area among all the locals, because of the high quality food, the fast service, and of course that comfy-cozy atmosphere! Who could resist it? The salad bar is very nice too, and we love their barbecue items as much as we love the pizza. Of course the pirate theme makes it very popular with families and kids, and the arcade inside is an added bonus. This place has been in business for as long as we can remember, and we hope it always is! You can find Pizza Pirate at 72 Solano Square.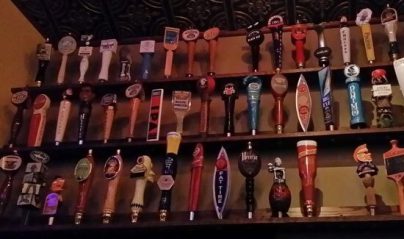 The Rellik Tavern
The Rellik Tavern is one of the best spots in all of Benicia if you want to relax with a cold one and watch the game. There are plenty of screens around hte bar so you can catch a great view from wherever you're sitting, and the bartenders are always very friendly and fast with the drinks. We love their cusco sours and mojitos! We're also big fans of their Irish coffee. Definitely stop in for a few drinks and some great conversation even if there's not a game on. This place is a winner any day of the week! You can find The Rellik Tavern on 1st Street between East G Street and East H Street.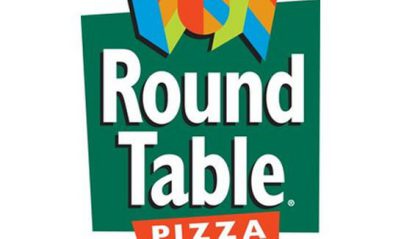 Round Table Pizza
Round Table Pizza is a San Francisco tradition, and this location in Benicia is one of our favorite pizzerias, period! Of course all the locations are consistent when it comes to quality and service, but there's just something about the ambiance here that we have always enjoyed. They've got great pizza of course, a wonderful salad buffet, and a King Arthur combo that we simply can't resist! You've got to try this one when you're in the mood for a good old fashioned pizza. You can find Round Table Pizza at 878 Southampton Road.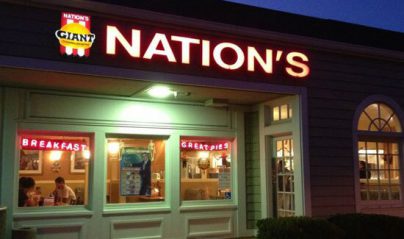 Nation's Giant Hamburgers
Nation's Giant Hamburgers has been getting rave reviews for a very long time now, with everyone going crazy for their huge delicious burgers! Many say they are the best burgers around. We finally had to head over there and give it a try, and it turns out that everybody was right. The pies are also wonderful, maybe even as good as the famous burgers! This place has been going strong since 1952. The service can be a little slow when they're at their busiest, but it's worth a wait! You can find Nation's Giant Hamburgers on Military East near the intersection with East 2nd Street.