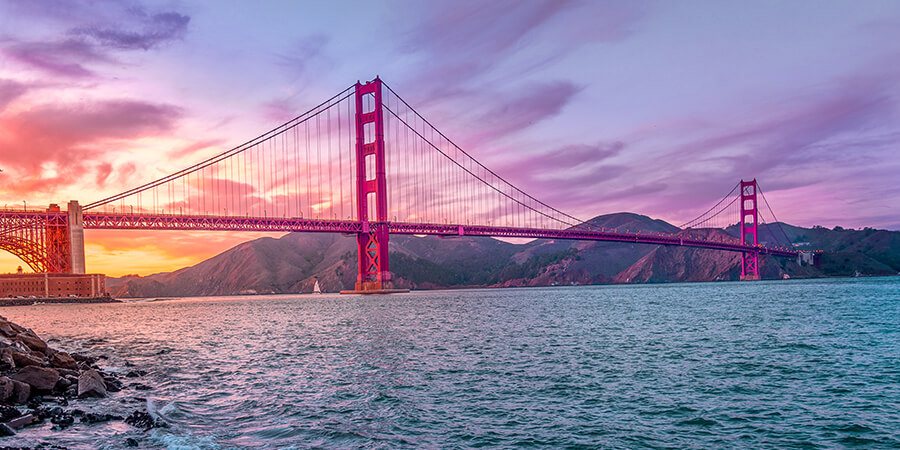 BELVEDERE, CALIFORNIA
is located within Marin County, and it is also one of the richest cities in the state as well as in the entire country. In the nationwide ranking, it actually takes first place among cities with more than 1000 residents. The total population of Belvedere is just over 2000. One of the interesting points about Belvedere is that no stores or restaurants are permitted in the area, and there are also very specific rules regarding home architecture designed to keep the ambiance of the town exactly as it's always been. If you're traveling to the 94920 zip code of Belvedere, you'll be doing most of your dining and shopping in the nearby city of Tiburon. The restaurants and bars listed on this page are some of our favorites in the area, and are all of course located in Tiburon. Enjoy your visit!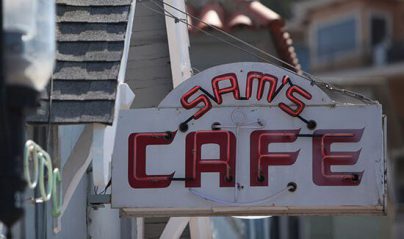 Sam's Anchor Cafe
Sam's Anchor Cafe, also known to the regulars simply as Sam's Cafe, is a very nice place to sit down and enjoy a delicious lunch or dinner. Sunday brunch is also one of our favorite times to come in! The food is excellent, a little pricey but worth it, and the service is equally high quality and old fashioned. We really enjoy the outdoor patio when the weather is warm and breezy. Many come here as much for the view as for the food! You can find Sam's Anchor Cafe on Main Street between Heron Court and Lecante Drive.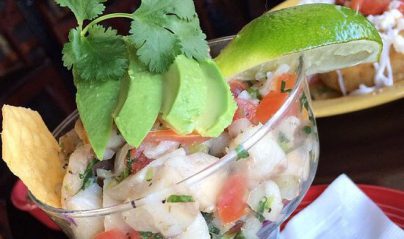 Guaymas Restaurant
Guaymas Restaurant is a wonderful Mexican restaurant where we really enjoy the delicious food and drinks. The margaritas are some of the freshest and juiciest we've ever tasted, and we really love the enchiladas and fajitas! Their seafood dishes are some of the best Mexican fare we've ever had. We absolutely love the chicken and pomegranate stuffed green chiles. You will not find a better dish on the menu than that! And you'll find yourself coming back time and time again for more. You can find this taste of south of the border on Main Street near the intersection with Lecante Drive.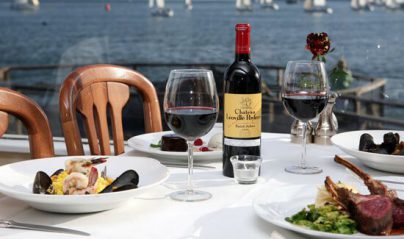 Caprice Restaurant
Caprice Restaurant is one of the most beautiful places to lunch in the Belvedere-Tiburon area, and we also love coming here in the evenings for romantic dates and special occasions. The view is simply stunning, and the wine list is equally impressive. It's really gorgeous here, and many locals will tell you the stories of their proposals right here at Caprice, or celebrations of anniversaries, or family get-togethers. It's got to be our top choice for those very special moments in life. And it's been here decade after decade, never missing a beat. Lots of artistic choices on the menu here. You can find Caprice at 2000 Paradise Drive.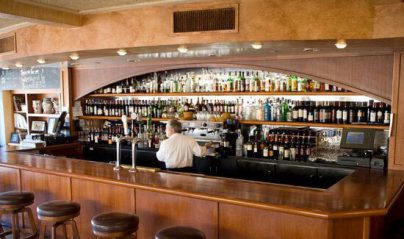 Servino Ristorante
Servino Ristorante is the place for Italian food in the Belvedere-Tiburon area. The location on the water makes it a prime spot for both lunch and dinner, and we really enjoy it here because of the excellent service. Very friendly servers pay plenty of attention and make sure that your visit is a pleasant one. We especially love sitting in the upstairs area. The chicken and broccoli rosotto is one of our favorites on the menu, and we also really enjoy the vegetarian pasta. Wonderful wine selection too. Very romantic! You can find Servino Ristorante at 9 Main Street.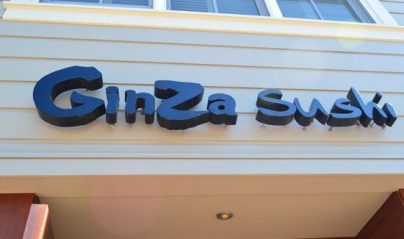 Ginza Sushi
Ginza Sushi is a great spot to stop in for some really fresh and delicious sushi any time of day. It's small and cozy here, nothing fancy or over the top, but the food is great and the service is very warm and friendly. The menu is a little bit sparse compared to some of the SoCal sushi restaurants that we are used to, but the tried-and-true rolls are all here and they are all fantastic. Beautiful view of the water too! You can find Ginza Sushi at 41 Main Street.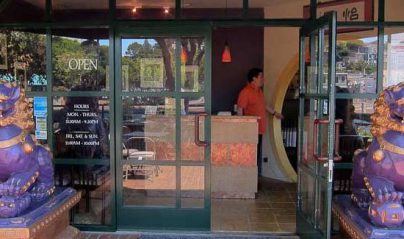 Dynasty Restaurant
Dynasty Restaurant is a very popular spot for the tourists who flock to this area, but the locals love it too. You won't find better Chinese food anywhere in the area, so it's no wonder that they are always packed with happy customers. They've been going strong since 1988, and this is one of those restaurants that has stood the test of time by providing excellent food in a very comfortable atmosophere. Our favorites on the menu? Lemon Chicken and Vegetable Delight. You can't go wrong with either one of those. You will find Dynasty Restaurant at 1801 Tiburon Boulevard.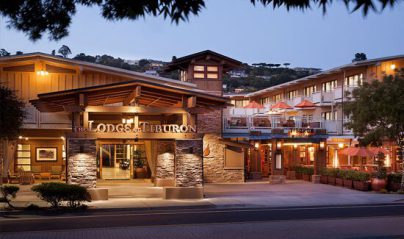 Tiburon Grill
Tiburon Grill is one of the better American restaurants in the area, serving up hot fresh food every day to all the happy customers who flock to the restaurant. We are big fans of their sweet potato fries, which pair perfectly with their big juicy burgers! The inside is very comfortable but we really enjoy the outdoor dining areas in the front and back. The bar is a very nice feature too, making it a nice choice for those business meetings or get-togethers with friends. The price is right too! You can find Tiburon Grill on Tiburon Boulevard between Juanita Avenue and Beach Road.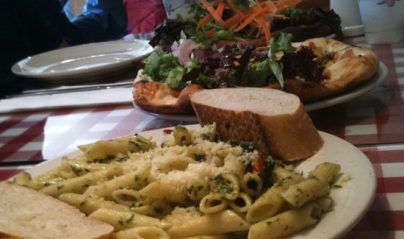 Waypoint Pizza
Waypoint Pizza is a great little family friendly pizza restaurant where you can relax with good friends and enjoy some really hot and fresh delights! We love to stop in for a quick slice of pepperoni pizza when we're in a rush, or sit down for a really great old fashioned meal with family when we've got the time for it! They've got a great Thai Chicken pizza, and a really wonderful Gourmet Sausage pizza too. Be sure to try their salads too, they've got a great one that includes pears, walnuts, and gorgonzola. So good! We love the picnic tables and benches... very old school and kitschy. You can find this great family restaurant on Main Street near the intersection with Lecante Drive.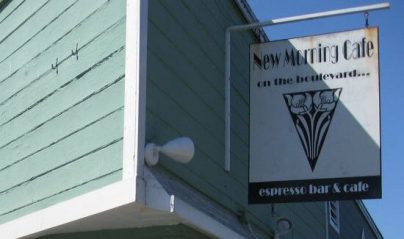 New Morning Cafe
New Morning Cafe is one of our favorite spots in all of Belvedere-Tiburon for a really wonderful breakfast. There's no better place in the area to start your day. They've got the best pancakes around, and we also love their eggs and potatoes. You'll love the Caprese omelette which is packed with delicious tomatoes and mozzarella cheese. They've also got a great variety of eggs benedict style dishes, and since we're big fans of those we find ourselves coming in often. Try the whole wheat blueberry-banana pancakes too! You can find New Norning Cafe at 1696 Tiburon Boulevard.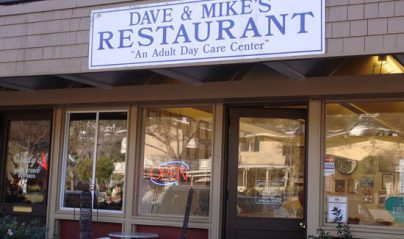 Dave & Mike's Restaurant - CLOSED
Dave & Mike's Restaurant is a laid back American restaurant where you can enjoy some of those old fashioned favorites! Things like delicious juicy burgers, hand made shakes, and of course some really great breakfasts including a breakfast burrito that's definitely worth trying! You will enjoy sitting at the lunch counter like in the good old days, and the service is really wonderful too, lending to that old fashioned feel. Always a good time here. You can find Dave & Mike's Restaurant at 1640 Tiburon Boulevard.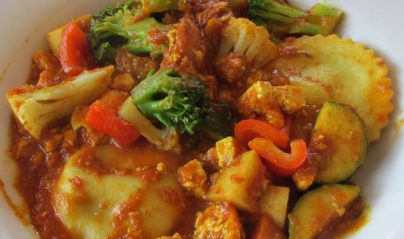 Avatar's Restaurant
Avatar's is our favorite place to satisfy any craving. They serve Indian and Mexican food and have tons of vegetarian options and creative dishes like curried veggie ravioli. They can cater to any dietary needs, so it's the perfect spot to go with all your friends and be confident everyone will be satisfied with the menu. The service is welcoming and the food is so, so good. They serve beer and wine as well! Avatar's can be found on 2656 Bridgeway Blvd in Sausalito, CA.