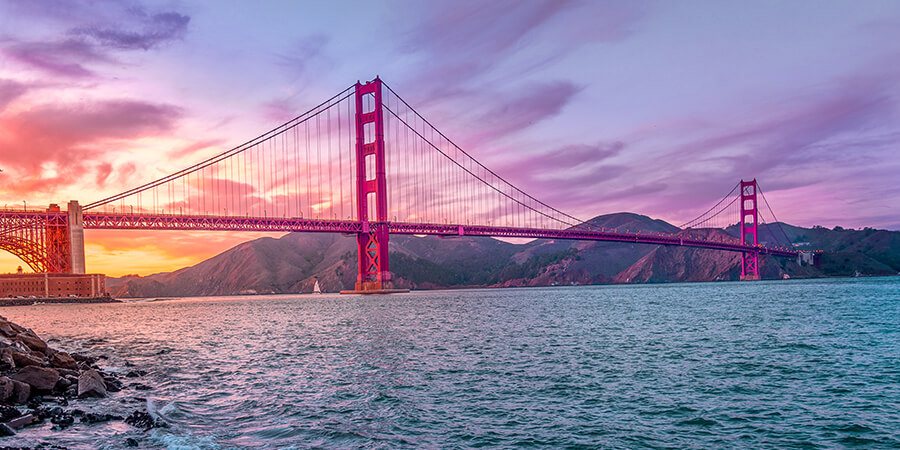 BELMONT, CALIFORNIA
is located within the county of San Mateo, and with more than 25,000 residents, it happens to be one of the medium- to large-sized cities in the area of San Francisco. It is perhaps best known for the College of Notre Dame, Autobahn Motors, and most recently in the news for enacting one of the strictest and most controversial smoking bans in the entire USA, which bans smoking in all businesses, multi-story apartments and condos, and even in city parks. If you're traveling to the 94002 zip code for any reason, take note of these excellent bars and restaurants that are located in and around the city of Belmont!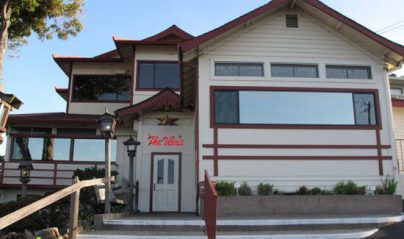 The Van's Restaurant
The Van's Restaurant is one of the coolest restaurants in all of Belmont without a doubt. We really appreciate the scenic views, the excellent service, and the fun crowds that gather here every night. It's very romantic for those special dates too. The wedge salad is a great starter, and the prime rib is a great choice for dinner, as is the lobster. Delicious pasta too! The historic location also makes it a worthwhile visit. Wonderful for both lunch and dinner. You can find The Van's Restaurant on Belmont Avenue between Montcalm Avenue and California 82.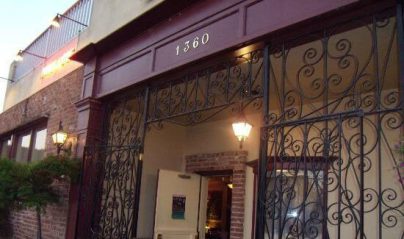 Iron Gate Restaurant
Iron Gate Restaurant has got to be one of the finest French restaurants in the Belmont and San Francisco area. The portions are very generous, and we appreciate the slower relaxed atmosphere here very much. It's like a getaway in the middle of a busy workday or an escape later on during the dinner hour! The live music is an excellent touch, and their wine selection is very nice here too. Excellent rack of lamb, and we love the Steak Diane too. You can find Iron Gate Restaurant on El Camino Real between Oneill Avenue and Broadway.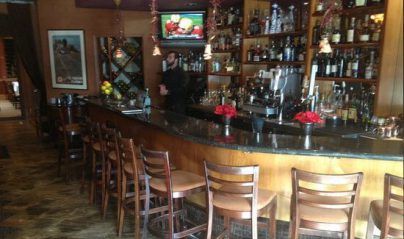 Vivace Restaurant
Vivace Restaurant brings an elegant taste of Tuscany right to you here in Belmont, California. The wine list is extensive and impressive, and the service is equally impressive to us, with very attentive servers who really put in the effort to take care of you during your visit. We love the variety of breads that are served along with the garlic-infused oil. The salads and pastas are fantastic, and we love every entree on the menu. We can't think of a more elegant and upscale option for your romantic dates and other special occasions. If you'd like to visit Vivace Restaurant, you can find it on Ralston Avenue near the intersection with Villa Avenue.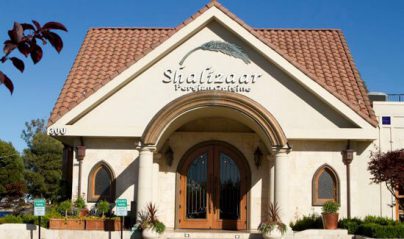 Shalizaar Restaurant
Shalizaar Restaurant brings all our favorite Mediterranean flavors right here into our neck of the woods. The ambiance here is very lively with beautiful decor, and the servers are attentive and eager to serve your needs. We really love everything on the menu since it's such high quality and so perfectly prepared, but the Joogeh-Sineh is one of our top choices. We would also recommend the Kobideh Kebabs, and the Barg is wonderful too. You'll appreciate the pita bread with all the extras, including feta cheese, mint and parsley, and delicious walnuts. You can find Shalizaar Restaurant on El Camino Real between Anita Avenue and Belmont Avenue.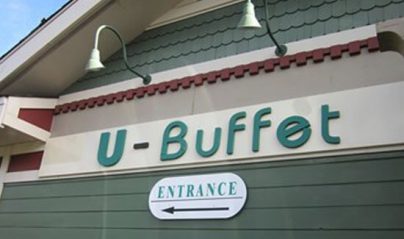 U Buffet
Even if you're ordinarily put off by the idea of a buffet style restaurant, you really need to take a look at U Buffet. This wonderful Asian buffet blends the flavors of China and Japan, including sushi, in a very impressive display that's truly a cut above the rest. It does cost a bit more of a premium price for this premium quality, but we say it's worth that and then some! Sunday brunch is fantastic. You'll enjoy the Korean and Vietnamese touches on the buffet as well. And we love the chocolate fountain. Everything is served hot, fresh, and flavorful! You can locate U Buffet at 1000 El Camino Real.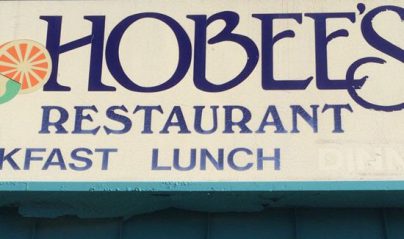 Hobee's Restaurant
is a very popular family style restaurant that's popular with adults and kids alike! We love to stop in for a cup of coffee and some coffee cake, and the Autumn Omelette is also a really nice choice for breakfast. Brunches here are fun and friendly. Their eggs are just perfect, cooked just right and so flavorful and fluffy. You will not find yourself waiting around for a refill of that great coffee... they always make sure that your cup is filled to the brim. You can check out Hobee's Restaurant on Shoreway Road near the intersection with Marine Parkway.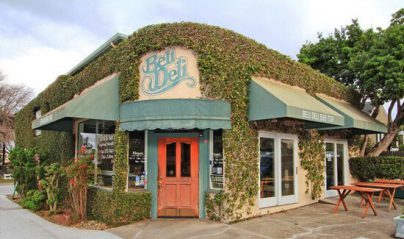 Beli Deli
Beli Deli has got to be our favorite sandwich shop in all of Belmont and the surrounding area. They've got all your favorites here, but we'd most highly recommend the Dagwood! A classic that is all too hard to find. We also love their BLT, and you don't want to overlook the deviled eggs. They are possibly even more addictive than the sandwiches themselves! The service here is outstanding since it's a family-run establishment. Very fast too. You can find Beli Deli on Sixth Avenue between Broadway and Oneill Avenue.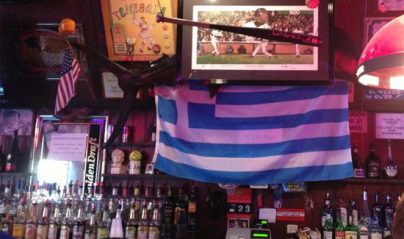 Chris's New Harbor Bar
Chris's New Harbor Bar is truly one of the greatest dive bars in all of southern California. We love the ambiance here, very beautiful and nicely kept, and the bartenders and other staff are always so friendly and welcoming. They have wonderful music here, including live reggae bands, as well as karaoke. Lots of cool things to keep you busy too, beer pong being our personal favorite! Note that this bar gets really packed, so if you want to avoid the crowds you might want to hit it up on a weekday. If you love the crowds, the weekends are your time. You can find this fun little dive on Harbor Boulevard between Oneill Avenue and Industrial Way.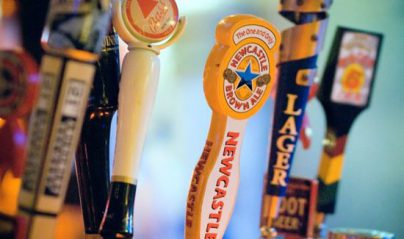 St James Gate Irish Pub
We really love St James Gate Irish Pub, mostly for its authentic Irish pub atmosphere, but also for its great outdoor seating area that includes heating! They've got a great crowd of regulars that always seem to be there, standing as a testament to the fact that this is one of the best bars around. They've got a nice selection of beers on draft here. Lots of great bands playing on the weekends too. Good bar food, ice cold beer, good music, and even karaoke on certain nights. You can't beat it. You can find St James Gate Irish Pub on Old Country Road near the intersection with Quarry Road.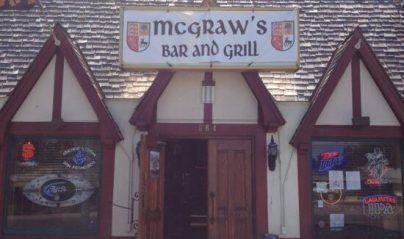 McGraw's Bar and Grill
McGraw's Bar and Grill is a really great spot to gather with friends to watch the game or just to enjoy some good conversation over a few drinks. The seating is very nice and comfortable here, and you can't beat the warm and inviting atmosphere. They've got great bar fare here including all your classic favorites (we LOVE the chili!), and full size pool tables plus shuffleboard. This is one of those places where you can chuck your peanut shells right on the floor, and we love it. You can find McGraw's Bar and Grill on El Camino Road between Middle Road and Hill Street.