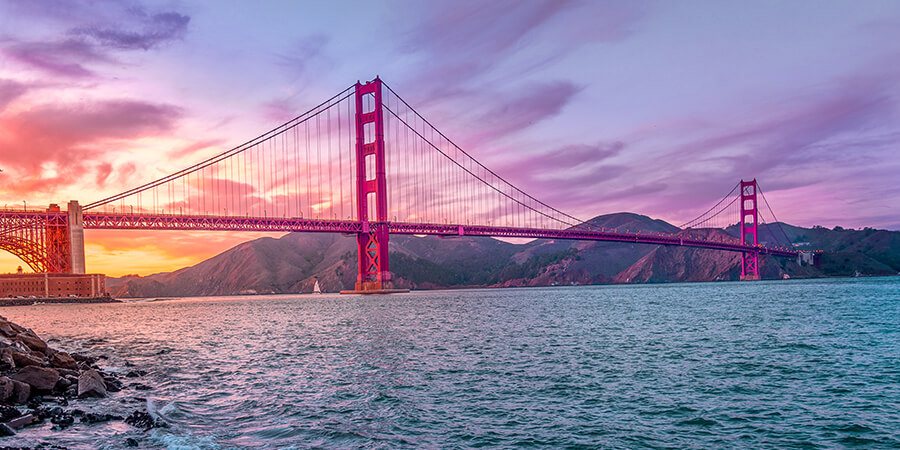 AMERICAN CANYON, CALIFORNIA
is known as the gateway to the Napa Valley, and it is located northeast of San Francisco. At last count the population was just over 16,000, and with the brand new American Canyon High School having just opened in the summer of 2010, it's definitely a great place to live and work, and for your children to go to school. When you visit the American Canyon zip code of 94503, be sure to visit some of these great bars and restaurants that are located in and around the area.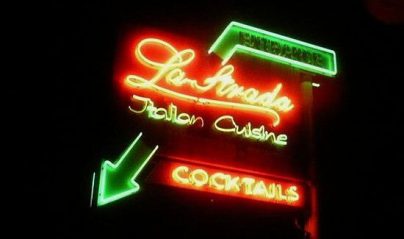 Ristorante La Strada
Ristorante La Strada is a great spot for Italian food in American Canyon. The prices are refreshingly low and the portions surprisingly large! They've got a very cozy private room that's perfect for birthdays and other special events. We'd highly recommend the antipasto platter as an appetizer, it is fantastic and a great start to any meal. You'll enjoy the bar which is very cozy and comfortable, and the fireplace seating is just perfect for those romantic dates. Beautiful decor reminiscent of an authentic eatery in Tuscany. You can find Ristorante La Strada at 6240 California 29.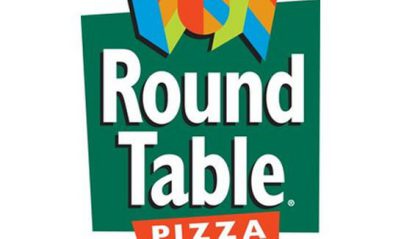 Round Table Pizza
Round Table Pizza isn't the fanciest place in town, but it is certainly one of the most family friendly places to grab some great chow at a low price. The pizza here is truly wonderful. Their hot wings are really great if you love a spicy kick! The King Arthur Supreme is probably our favorite pizza on the menu, really loaded up with all your favorites including pepperoni, green peppers, black olives, and mushrooms. The crust is really superb. You can find Round Table Pizza on Main Street near the intersection with Eucalyptus Drive.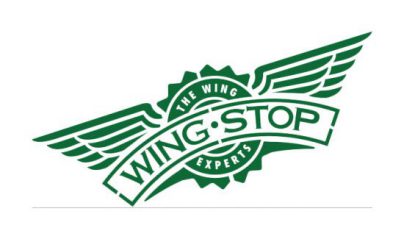 Wingstop
Wingstop got our attention recently because so many of our friends couldn't stop talking about their wings. We finally made the trek out to American Canyon to check it out, and boy are we glad we did! The wings here are truly fantastic. They've got amazing choices in terms of flavors, including your favorites like hot and cajun, and there are also some unusual ones like garlic parmesan and lemon pepper. If you are a wing fan, you have got to check this place out! You can find it at 5075 Main Street!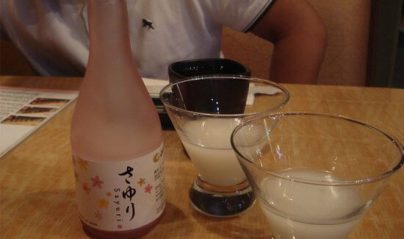 Sushi-Yu
Sushi-Yu is one of our favorite sushi restaurants in the San Francisco area. The service is really great, and we especially love their green tea. It's the traditional kind, served nice and hot, and with all the great flavor that you expect. It can be a little more expensive here than at other sushi restaurants in the area, but we say it's definitely worth it. They've got a great sushi boat that we would highly recommend to you. Wonderful service, laid back atmosphere, and very comfortable. Truly fresh and delicious food. You can find Sushi-Yu at 110 West American Canyon Road.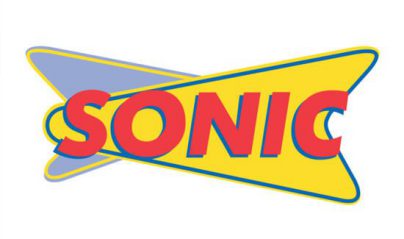 Sonic Drive-In
Sonic Drive-In seems to get mixed reviews online for some reason, but we have never had a bad experience here! We love their old fashioned drive-in food, from the ex-long chili cheese coneys to their famous Sonic burgers. It's fun to drive over there with a group of friends and enjoy a hot meal in the car just like in the good old days, and if you've got a date with the kind of person who can appreciate an old fashioned drive-in restaurant, you can put on an oldies radio station and pretend you're back in the '50s. We love it! And don't forget to try one of their hundreds of different drink combinations! You can find this Sonic Drive-In location at 6055 Main Street.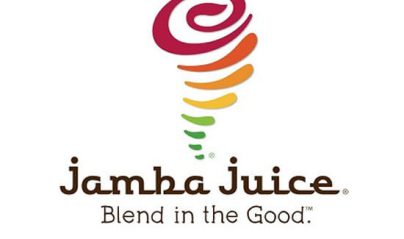 Jamba Juice
Jamba Juice is one of our favorite quick stops for a deliciously healthy snack or lunch! You can get smoothies and juices here, all fresh and tasty, and the service is always really fast and friendly. There are plenty of options here for those who are on gluten-free or lactose-free diets, as well as vegetarians and vegans! It's good, it's fresh, it's cheap, and it's a part of the new California culture that we just love. You can find this Jamba Juice location at 6050 Main Street!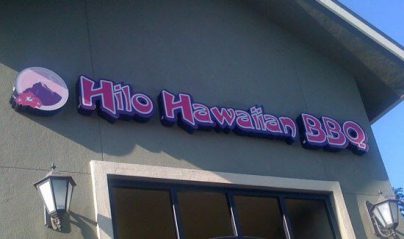 Hilo Hawaiian BBQ
Hilo Hawaiian BBQ, formerly known as Ono Hawaiian BBQ, is one of our favorite spots for delicious Hawaiian specialities. We have not been there since the name change, but if everything's the same, the menu consists of a variety of "plate lunch" offerings, which is a traditional Hawaiian meal with an entree or combination of entrees, plus rice and macaroni salad. They also have a lot of Asian touches here, including Korean, Japanese, and Chinese. Even some American! They've got great mahi mah, chicken katsu, and short ribs. Everything is fantastic! You can find Hilo Hawaiian BBQ at 5075 Main Street.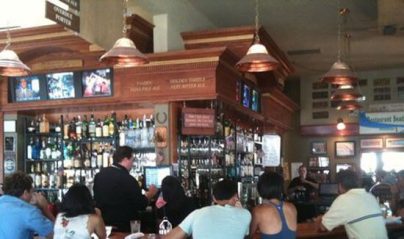 Downtown Joe's Brewery and Restaurant
Downtown Joe's Brewery and Restaurant, located in nearby Napa, is a very cool and laid back bar where you can kick back with some delicious hot wings and beer and just enjoy an evening away from it all. The service is truly fantastic. They've got some menu offerings here that you won't find at other bars, including a really great Cobb salad and a really tasty clam chowder. Of course they've got your bar favorites like juicy burgers too! You can find Downtown Joe's Brewery and Restaurant on Main Street between 2nd Street and 1st in nearby Napa.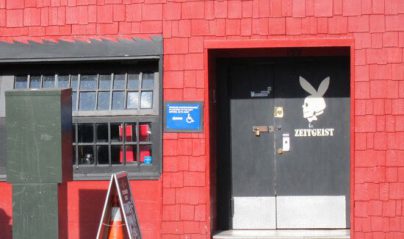 Zeitgeist
Zeitgeist is located in nearby San Francisco, and it always gets our recommendation because they've got some of the best burgers and beers in town. This cocktail restaurant is a true classic, having opened in 1985, and it has continued going strong every night since then. It's loud and boisterous here, with cool dive bar decor including motorcycle signs and even a dirt bike up on the wall. We especially love to hang out on the outdoor deck which includes a bar. Great beer selection and wonderful bloody marys too! You can find Zeitgeist on Valencia Street near the intersection with Duboce Avenue, in San Francisco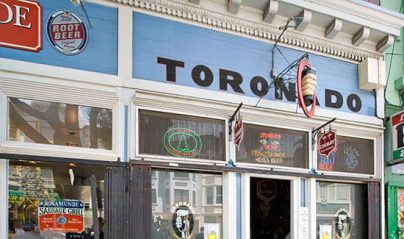 Toronado
is one of the coolest bars in San Francisco, located on famous Haight Street, with one of the funkiest punk dive bar atmospheres that you will ever come across. It opened in 1987 and still carries the great energy of that year. The beers on draft are awesome, including some hand-pumped craft beers that are really worth trying. They don't mind if you bring food in either. If you prefer it a little less packed and a lot more quiet, you might want to stop in on a weekday. You can find Toronado on Haight between Steiner Street and Fillmore Street, in San Francisco.