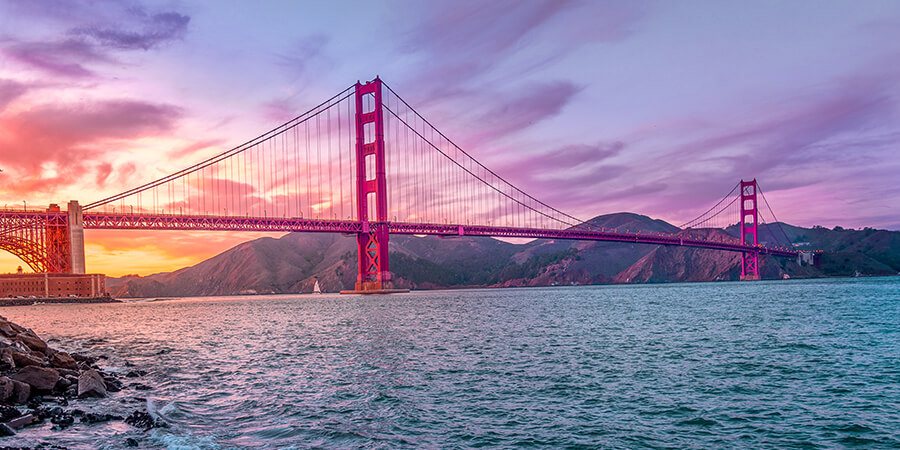 ALBANY, CALIFORNIA
formerly known as Ocean View is located within the county of Alameda, and it is one of the small- to medium-sized cities that surrounds San Francisco, with a total population of just over 16,000. One of the most popular local events is the Solano Stroll, held on the second Sunday of each September. The area is also well known for its excellent music education, little league, and recreational areas and attractions such as Golden Gate Fields, Eastshore State Park, and the Albany Bulb. Take a look at a few of our favorite restaurants and bars that are located within the 94706, 94707, and 94710 zip codes!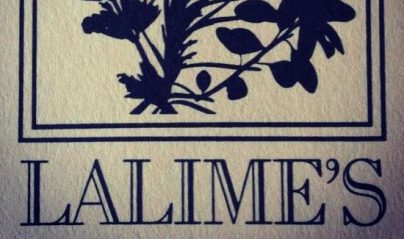 Lalime's
Lalime's is a beautiful and elegant French restaurant that's still comfortable and unpretentious. We love to go here for a quiet dinner. If you like to be able to hold a conversation over your meal, this is a great place for you! The ingredients are all superbly fresh, so the menu items of course end up being equally superb. We absolutely love the tuna tartar, and the drink selections are also excellent, particularly the wines and martinis. The prices are on par with an excellent French restaurant, but you do get what you pay for here. Everything is truly top notch, including the service. You can find Lalime's on Gilman Street between Tevlin Street and Northside Avenue.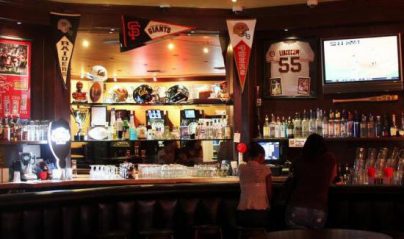 Albany Bowl Cafe
Albany Bowl Cafe is one of the most unique dining and entertainment establishments that you'll find in the San Francisco area, and with its convenient location right here in Albany, it's really just perfect. This is one of the few family-run bowling alleys that's left, and we adore it for that reason among many others. They've also got great Thai food and old fashioned diner fare to nosh on while you play, and we love the bowling pin-shaped beer bottles! The charm of this place can't be described. You've just got to check it out for yourself. You can find Albany Bowl Cafe on San Pablo Avenue between Brighton Avenue and Clay Street.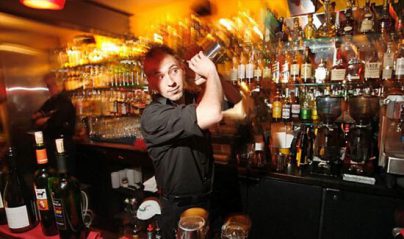 Fonda
Fonda is a really noteworthy Spanish restaurant where you'll enjoy both delicious tapas specialties and really great happy hour prices on drinks! Since the menu consists of mostly tapas, it's a fun place to go with a group of friends or family. Everyone can sample a bit of everything while enjoying those low-priced cocktails. Makes for great conversation and a very fun night! We highly recommend the tostaditas and the duck tacos. And the chocolate cake is also an essential! Dessert feels unnecessary after a meal so satisfying, but you'll want to save room for that one. It's mind blowing. You can find Fonda on Solano Avenue near the intersection with Curtis Street.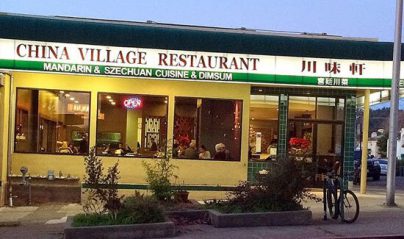 China Village Restaurant
China Village Restaurant is a wonderfully cozy Chinese and Szechuan place where you will really enjoy the spicy flavors of the Orient. The dishes here are much more authentic than what you may be used to elsewhere, without the overly greasy sauces that you find at the more Americanized restaurants. They do have some totally American selections here like pizza and beer for those in your party who may not be in the mood for Chinese cuisine! They've got good generous portions too. You can find China Village Restaurant on Solano Avenue between Ramona Avenue and Pomona Avenue.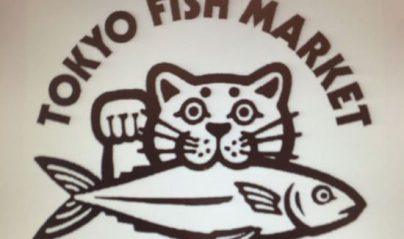 Tokyo Fish Market
Tokyo Fish Market is of course not a restaurant at all, but we have to recommend it as one of the best stops in all of Albany because you won't find fish fresher than this anywhere else! They've been in business since 1963, and if you are from Japan and looking for a place that will really remind you of home, this is it. They've got your sushi grade fish, wonderful produce, many dried and packaged goods, and frozen items too. Their gift shop is a great place to pick up mementos for your friends. You can find Tokyo Fish Market on San Pablo Avenue between Harrison Street and Gilman Street.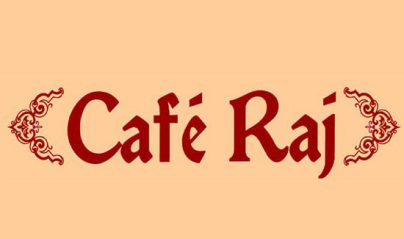 Cafe Raj
Cafe Raj combines the distinctive flavors of India and Asia into the perfect dining experience. This is our favorite place to go for delicious Indian food, and it's usually pretty busy here because the rest of San Francisco knows how great it is too! They've got wonderful fish dishes and vegetarian options too, and we really love the Daal here. Wonderful Kheer too, and the Chicken Tikka Masala is worth mentioning too. Nice generous portions and low prices! The service is excellent too. You can find Cafe Raj on Solano Avenue between Kains Avenue and Stannage Avenue.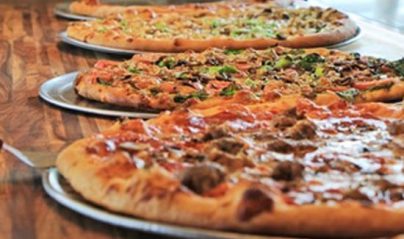 Mangia Mangia
Mangia Mangia is one of the most romantic Italian restaurants that we have ever had the pleasure of dining at. It's not overly decorated here; rather it's kept simplistic and elegant. They've got fantastic soups, pastas, and wines. We love the Pesto Ravioli, and the Augural Salad is really delicious with the pears, candied pecans, and goat cheese. Try the pasta with duck too. It's really mouth wateringly good. When it comes to dessert we would highly recommend the chocolate souffle! You can find Mangia Mangia on San Pablo Avenue near Washington Avenue.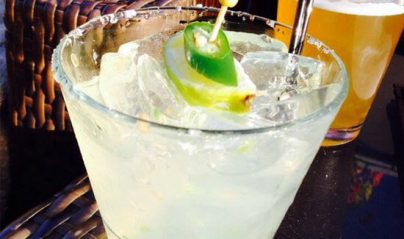 Vesuvio
Vesuvio is one of our favorite hotspots in nearby San Francisco, and it also happens to be a very historic part of the city's landscape, having been a part of it since 1948. People really love this spot when they are craving an ice cold beer and some delicious bar fare. We love sitting by the upstairs windows and enjoying that one of a kind view. Great vintage wines are yours to be had here, and we love all their cocktails too. You can find Vesuvio at 255 Columbus Avenue in San Francisco.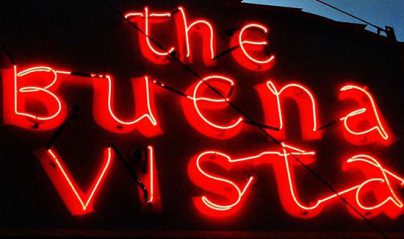 Buena Vista Cafe
Buena Vista Cafe is one of our absolute favorite places to relax and enjoy a great beer. It's located in nearby San Francisco, and if you can believe this, it's been a part of the city since 1889! That's more than 120 years of greatness. It's located in the historic Fisherman's Wharf area. There's nothing else like sitting at that antique bar and sipping on a freshly made Irish coffee. We've had many wonderful conversations here over those famous Irish coffees, and we feel that no trip to San Francisco is the same without doing so! You can find Buena Vista Cafe on Hyde Street between Beach Street and North Point Street, in San Francisco.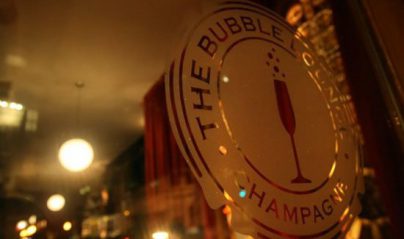 The Bubble Lounge - CLOSED
The Bubble Lounge is yet another of our favorite cocktail lounges in nearby San Francisco, and though this one is a little short on historic value, having been here since only 1998, it is already a classic in our book! The champagne drinks are the big draw here, hence the name, and though you'll pay at least fourteen dollars for one, they are truly worth it in our opinion. Champagne lovers absolutely adore this swanky establishment. Very professional staff too. Great for birthdays or any great night out! Very cozy seating too, and dancing in the basement with a great live DJ. You can find The Bubble Lounge on Montgomery Street between Washington Street and Jackson Street, in San Francisco.