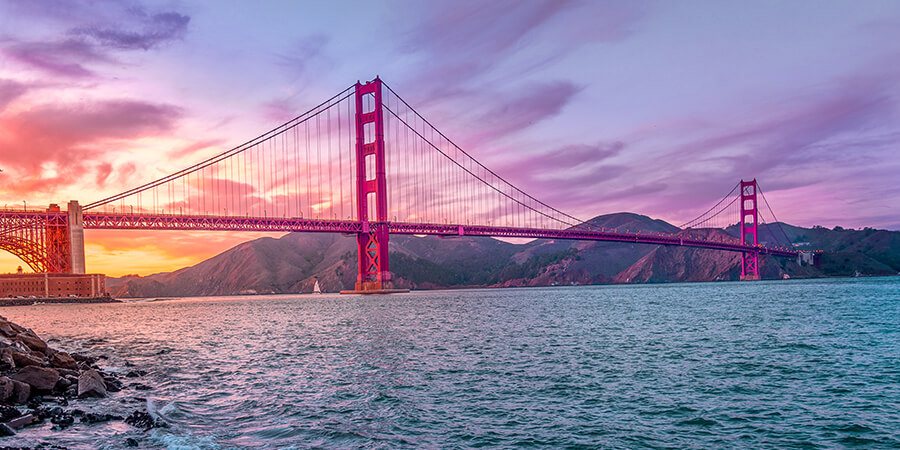 ALAMEDA, CALIFORNIA
is located within Alameda County, and we love the old fashioned ambiance of this city with its gorgeous neighborhoods and historic Victorian style homes. This is one of the larger cities in the San Francisco area, with over 70,000 residents according to the last count. This is a very popular spot for kite surfers and wind surfers who flock to Shoreline Drive and Crown Memorial State Beach, and around Independence Day many people come to the area to enjoy the parade. Do you have plans to visit Alameda? If so, we love these bars and restaurants in the zip codes of 94501 and 94502 and highly recommend them to you!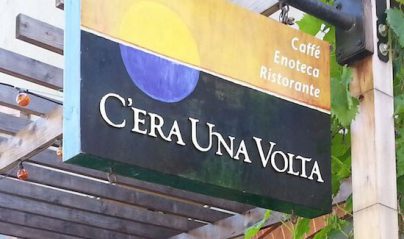 C'Era Una Volta Italian Restaurant
C'Era Una Volta Italian Restaurant is a beautiful and romantic place to spend an evening with that special someone, and it's also perfect for relaxed lunches with friends or business associates. They've got live music as well as an exquisite outdoor dining area. The portions are generous and the taste of everything is nothing short of impressive! They've got everything here from fresh fish to wild game. The truly elegant atmosphere is the clincher for us, like the icing on the cake, so to speak. We just can't resist a high quality restaurant like this one. You can find C'Era Una Volta Italian Restaurant on Park Street between Encinal Avenue and Alameda Avenue.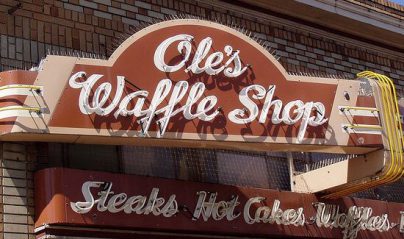 Ole's Waffle Shop
Ole's Waffle Shop is truly irresistible when it comes to a great breakfast! The lines can sometimes be a little daunting, but once you've tasted the incredible food here, you won't mind braving even the longest lines. We love all the diner-style fare here, from the waffles and omelettes to the wonderful bacon and eggs. They've also got eggs benedict and great homefries! And do not forget to try the biscuits and gravy! True old fashioned goodness. When they're in season, try the pumpkin pancakes. So amazing. You will not find flavor like this elsewhere! You can find Ole's Waffle Shop on Park Street between Webb Avenue and Santa Clara Avenue.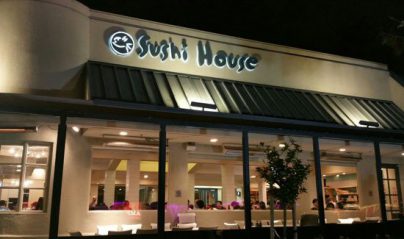 Sushi House
Sushi House has got to be one of the freshest sushi restaurants we have ever visited, and we mean that in terms of a truly refreshing atmosphere as well as having the freshest fish we've ever tasted. There's not much here in terms of ambiance, and even the service can be a bit slow at times, usually because they are so packed with happy customers, but believe us when we say that the food is worth any wait. We love the sashimi here. And the view makes up for any lack of atmosphere inside! You can find Sushi House on Shoreline Drive near the intersection with Park Street!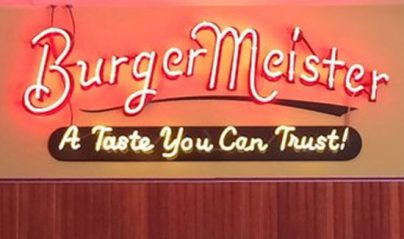 Burgermeister
Burgermeister is an Alameda classic! It hasn't been in business very long, just a few short years at the time of this writing, but it's already a tradition to us! They've got all your old fashioned favorites here from great juicy burgers to handmade milkshakes made with delicious Tucker's Ice Cream. The health conscious among your friends will really love the turkey burgers and the veggie burgers! There's a reason that they've been voted best burgers so many times. Many complain about the prices here, and though you can certainly get a cheaper burger elsewhere, it won't be anywhere near this high quality. We say it's worth it! You can find Burgermeister on Central Avenue between Park Street and Oak Street.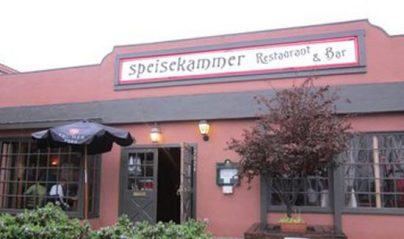 Speisekammer
Speisekammer is one of the very best German restaurants in the entire San Francisco area. We absolutely love the sauerkraut here. It's unbelievable. From the moment you walk into the place you feel right at home thanks to the lovely decor. It's very authentic. The fireplace lends a certain warmth and comfort, and the high backed chairs are an elegant touch. The best things on the menu are the ribs and the roasted chicken, and we also highly recommend any one of their delicious ales. You'll love the beer garden too! You can find Speisekammer on Lincoln Avenue near the intersection with Everett Street.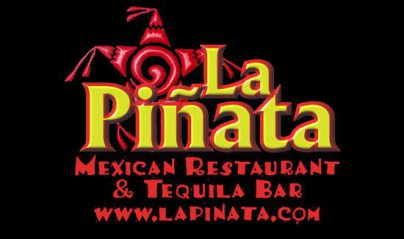 La Pinata Restaurant III
La Pinata Restaurant III is one of your best bets in Alameda for delicious and fresh Mexican fare. The huge portions mean that even the heartiest appetite gets its fill, and the high quality will have you coming back time and time again. The chips and salsa are so good! If you like to quench that thirst when you go out for Mexican food, you'll enjoy their tequila bar as well as their wonderful margaritas! The margaritas are cheap, yet generously sized and very strong! The best thing on the menu as far as we're concerned? Definitely the chilaquiles! We recommend La Pinata Restaurant III for both dine-in and carry-out. It's fantastic! You can find this wonderful restaurant on Park Street between Central Avenue and Santa Clara Avenue.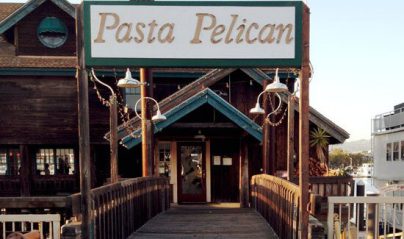 Pasta Pelican Restaurant
Pasta Pelican Restaurant is a must in Alameda for those who love wonderful pasta and Italian dishes. It's very elegant and romantic for those special dates too! We love the prime rib here, very flavorful and juicy. The spaghetti and meatballs is another classic favorite. And even the chicken and fish dishes are exquisite. The prices are a little bit high, but you do get sizable portions here and the quality is notable. You also get an incredible view, which we feel adds to the value of your dining experience! Wonderful service and ambiance. You can find Pasta Pelican Restaurant on Mariner Square Drive near the intersection with Mitchell Avenue.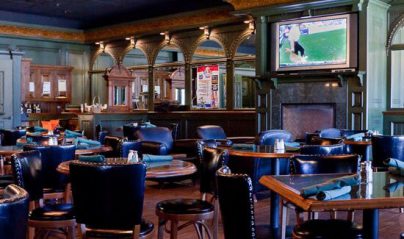 McNally Irish Pub
McNally Irish Pub is located in nearby Oakland. We love coming in for the wonderful Irish fare, as well as the cheap drink prices and the excellent service! It's very authentic, very old Irish pub style. Their signature shot is called a Mussolini, and we would highly recommend it! This isn't one of those bars that has a mostly young or old crowd, rather it's a good mixture of the generations, which we appreciate. This is Oakland's oldest Irish pub, and you can really feel that authenticity from the moment you step through the door. You can find McNally Irish Pub on College Avenue in Oakland, between Bryant Avenue and Hudson Street.
21st Amendment Brewery Cafe
21st Amendment Brewery Cafe is located in nearby San Francisco, and we say it's worth the short trip from Alameda to visit this excellent bar. They've got a great selection of beers both on draft and in bottles, and their menu is pretty impressive too. In terms of the creative beers here, we've had some that are really w worth noting, including a Watermelon Wheat and a Spring Tweet. The Cheese and Beer Soup is one of those things that doesn't sound so good on paper but it really tastes delicious! Great place to watch the game and enjoy some great company. You can find 21st Amendment Brewery Cafe on 2nd Street in San Francisco, between Anza Street and Balboa Street.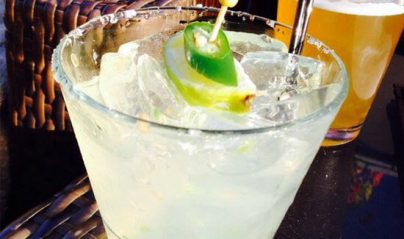 Vesuvio
Vesuvio is one of those historic bars in nearby San Francisco, having stood in its familiar spot since 1948. It's not surprising that it's lasted this long, with the great ambiance and fantastic service. It's both romantic for dates and comfortable for casual get-togethers with family and friends. The atmosphere has a decidedly Bohemian slant, and they've got plenty of old fashioned touches that will really take you back in time, from vintage wines to a wonderful menu of classic favorites. Lots of great people to converse with too. You can find Vesuvio at 255 Columbus Avenue in San Francisco.